In the Turkish proverb, "XX from the egg shell" means to witness a miracle.
From the moment PÉO was "laid", children were fascinated by this blue miracle of life.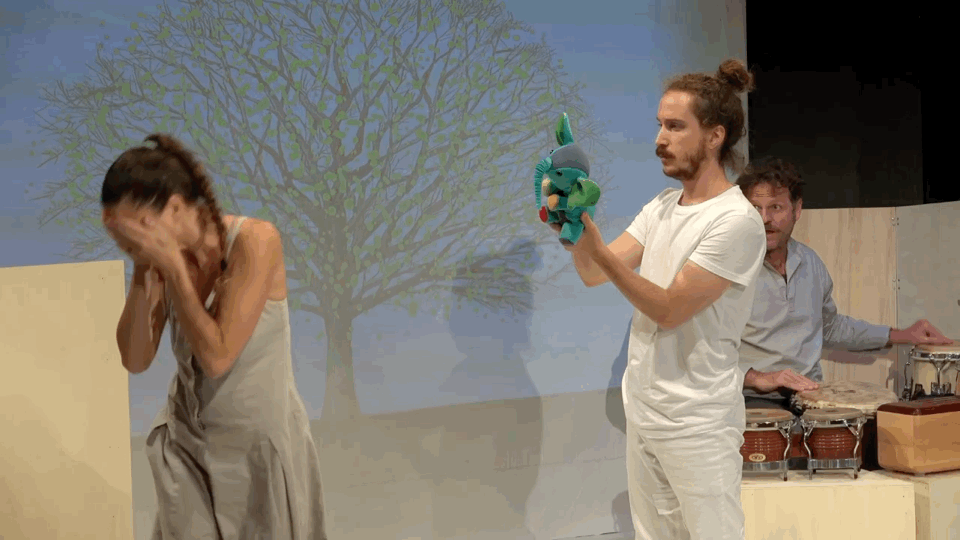 3 Muppets sketch Peio's life. Palm-sized "baby elephant" naive and adorable, a lot of funny; half a person high "youth puppet elephant", curious and strong; adult Peo "elephant appearance", like a moving castle He can also carry his childhood playmates for a leisurely stroll.
The baby elephant Peo grows up too fast! Three rounds of sunrise and sunset, three times of hide-and-seek, is a lifetime, is the growth of each of us fable.
The whole play is not a word, 2-102 years old have their own interpretation. While the children are immersed in the "blue miracle" on stage, the adults sigh: growing up is just a matter of time, isn't it?
Fresh and bright, like an old and young nursery rhyme, "Peo the Blue Elephant" is filled with the rich imagination of the fairy tale world, and reflects the joy and sorrow of real life.
One dancer, one puppeteer and two musicians are both storytellers and faithful companions of Peo the Elephant, from holding up a safe and warm little world for him to sheltering him from the wind and rain, watching him move confidently to a wider world, allowing children to walk ahead of time, seeing the change of roles and caring for a lifetime of companionship.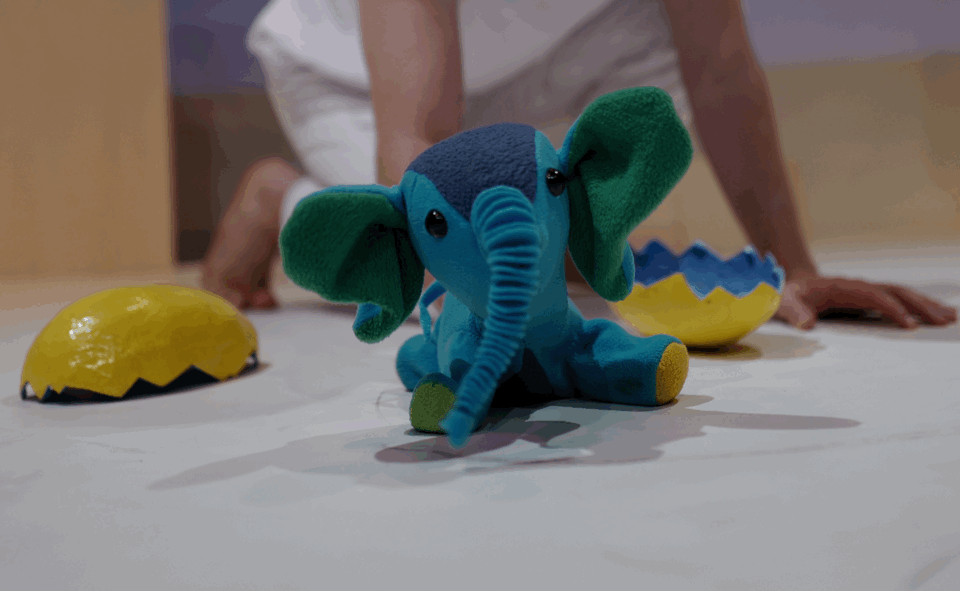 An elephant hatched from an egg?
A blue elephant!
From a baby resting in the palm of his hand
to being taller than a man;
From being lulled to sleep
to becoming a blue castle sheltering from the wind and rain
......
The sound of flute, drums and peek-a-boo
Accompany the little elephant Peo to experience the joy and trouble of growing up
Sunrise and sunset, joyful parting
Stringing together the cycle of life and the most precious memories