⚠️[Shanghai Jing'an Museum] Notice of Adjustment of Opening Hours around Chinese New Year!The museum will be closed from January 31 to February 2 for the Chinese New Year and will open on February 3.
During the period from January 14 to January 30, the closing time will be extended by one hour every Friday to Sunday evening, closing at 19:00 and closing at 18:00 for admission.
⚠️Please book your ticket At Least ONE day in advance.
👉 Full Name Required
👉 Receive E-ticket via Email within 24 hours
👉 No Cancellation
---
"Meet Egypt: The Exhibition of the Golden Mummies" displays many precious exhibits such as pottery, treasures, jewelry, toys, and more during the rule of ancient Greece and Rome, and truthfully reflects the lives of the noble in those eras.
Meet You Musuem X Manchester Museum
Exhibition of authentic works
For the first time, 6 mummies wrapped in gold leaf are to be displayed China
11 Faiyum mummy portraits and 2 portrait mummies buried about 2,000 years ago
18 pieces of monumental sculptures and figurines of Egyptian deities
25 pieces of pottery and jewels
33 pieces of glassware and Papyrus documents
In total 107 pieces of rare treasures from ancient Egypt being displayed in 7 themed sections
Multi-media content including documentaries and 3D scans will also offer visitors a chance to learn more about ancient Egyptian culture.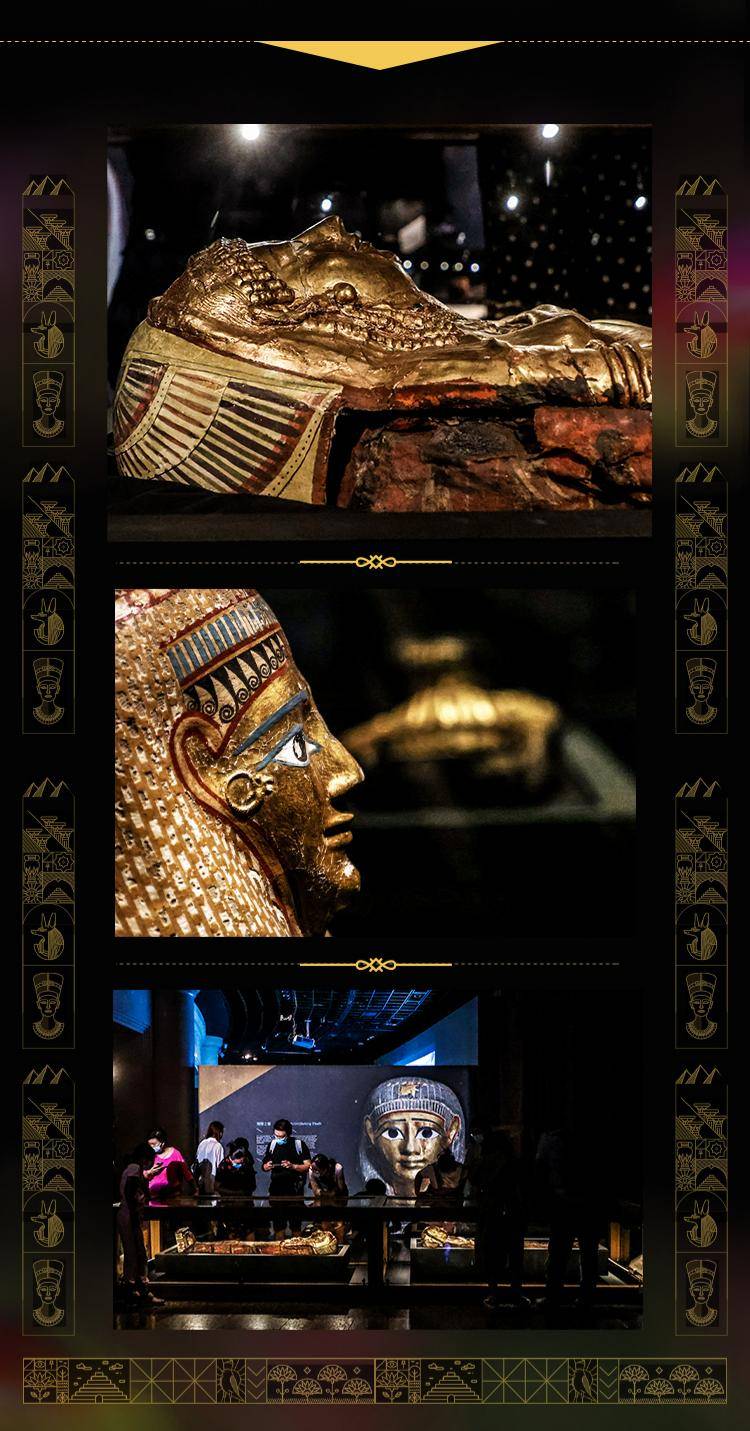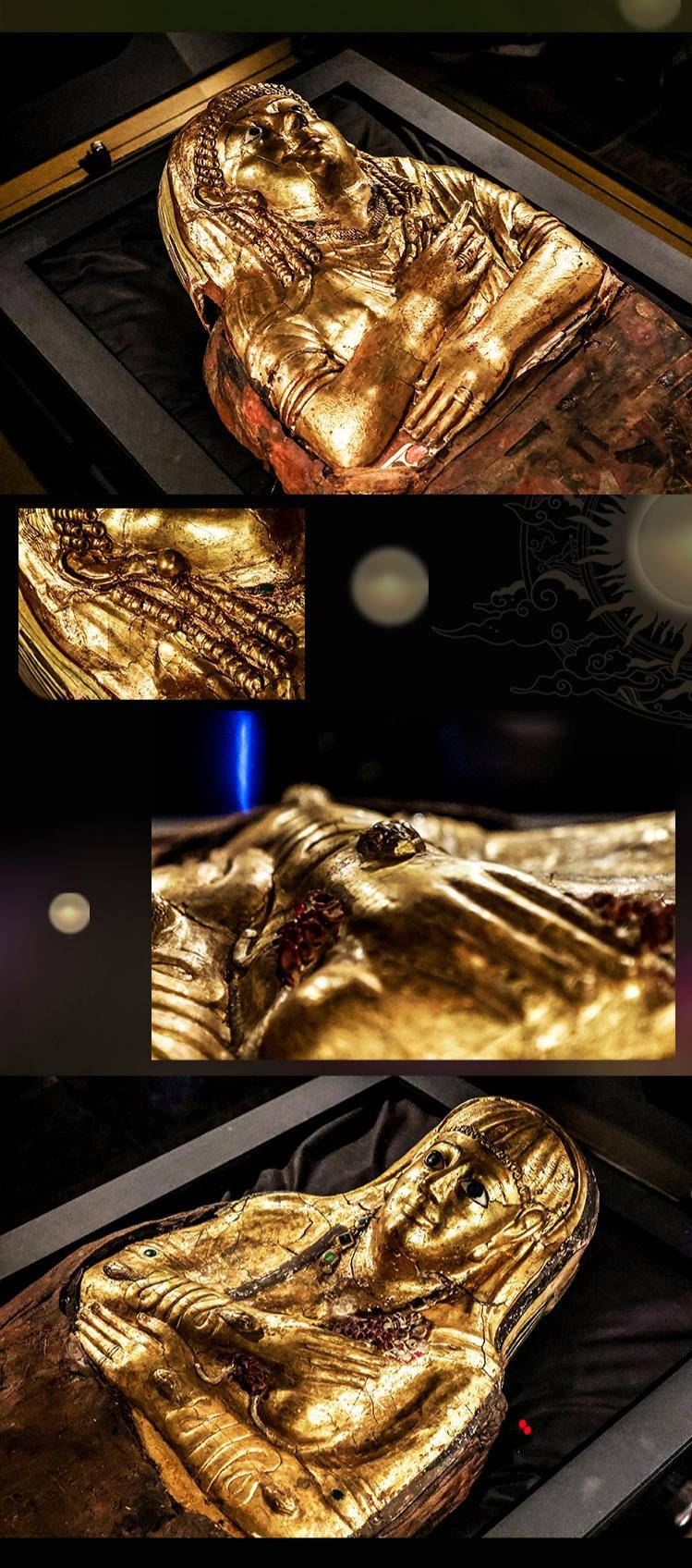 Exploring mysteries is a deep human need. Many are curious about ancient Egypt. Ancient Egyptian culture has a unique visual tension and a system of mysterious colorful stories that implicitly touch your deepest curiosity. This time, Meet You Museum opens the door of curiosity for you.
World-class collection
This exhibition revolves on mummies from world-class collection and explores ancient Egyptian beliefs about the afterlife during the reigns of ancient Greece and Rome.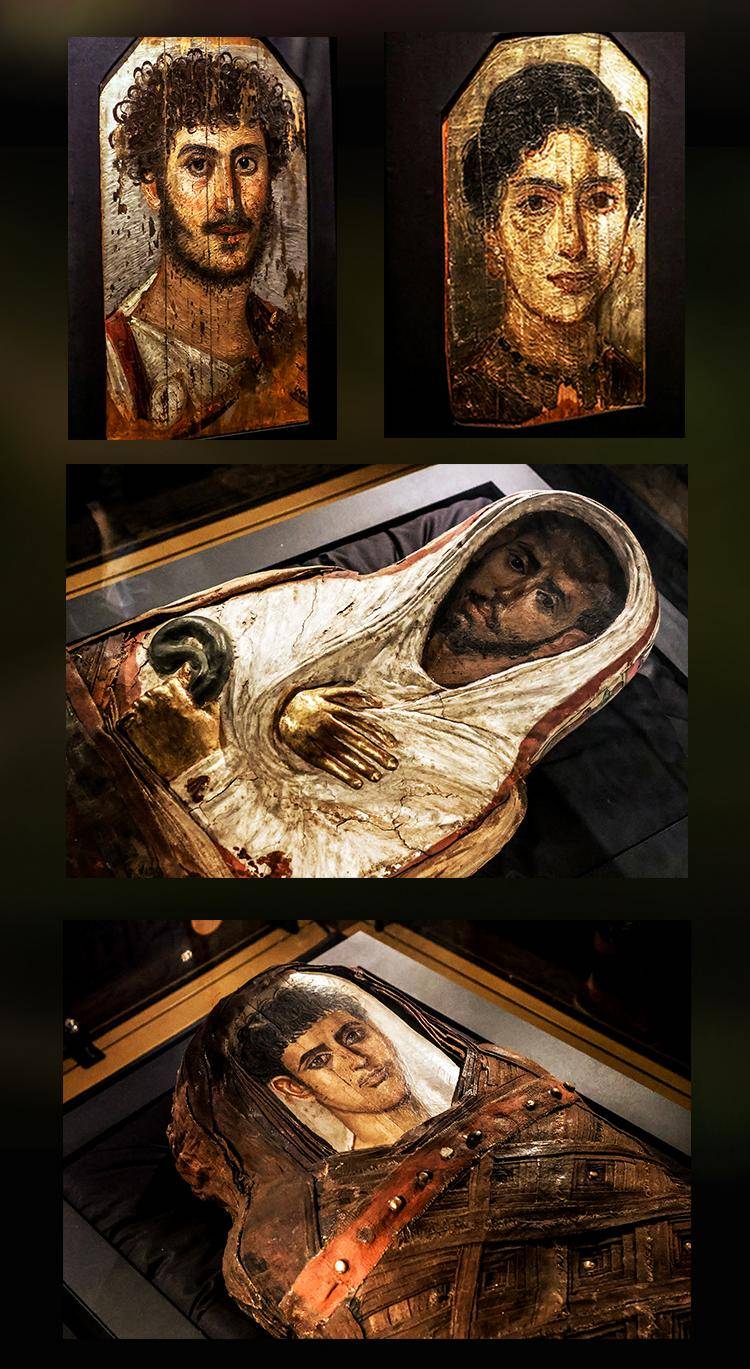 The ancient Egyptians believed that death was a temporary interruption and that the deceased could gain eternal life after a special ritual preparation. So when life ended, people were mummified to qualify to be listed with the gods. In ancient Egyptian mythology, gold was considered to symbolize the bodies of gods and goddesses. Ancient Egyptians gilded the bodies of the deceased with golden flesh to express their fascination with immortality.
The Faiyum mummy imagery has been around for 2000 years. The portrait is painted with hot wax and pigments mixed on a thin wooden board to create a realistic effect that meets modern tastes. It incorporates the ancient Egyptian, Roman and Greek visions of eternal beauty, evolving religious concepts and identity formation.
Queen Cleopatra VII was one of the most famous monarchs of the ancient world, known to the world as Cleopatra. According to later accounts, this Egyptian beauty was both wise and beautiful. This exhibition will feature a bronze coin bearing her head and a bracelet of the same model, which will provide a glimpse of this legendary figure.

There is also a dress-up and photo area on-site, as well as exclusive cute mummy mascots, which enhances the fun of the exhibition and makes the atmosphere more relaxed.

Ancient Egypt, has always been a hot topic of conversation among the people. This time, 107 pieces precious artifacts of ancient Egypt are unveiled, giving you the opportunity to experience the diverse and mysterious culture of ancient Egypt for yourself!