👉 Book in Advance
👉 Receive E-ticket via Email
👉 Show Your E-ticket @ Venue
👉 No Cancellation
Artistic flair meets gourmet cuisine at Impression Gallery and Dining,
Grand Hyatt Shanghai's bright new addition to its iconic food and beverage venues,
presenting an extraordinary interpretation of a fusion of classical art and cultural, artistic homage.
Showcasing an array of inspiring artworks and presenting a comfortable, convivial and inviting ambiance,
Impression Gallery and Dining offers an elegant dining area with private rooms for intimate gatherings or gala dinners.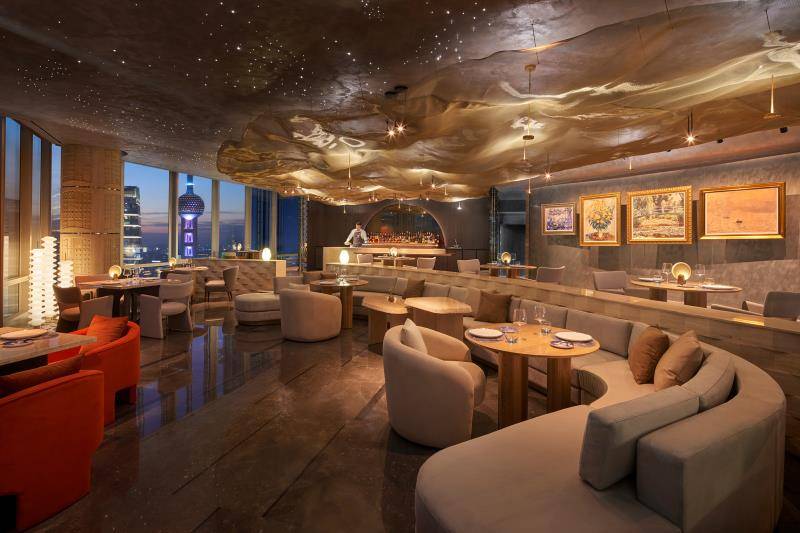 Impression Gallery and Dining ignites all of the five senses by surrounding guests with world-famous artists' impressions, live music,
and globally sourced ingredients to create a one-of-a-kind menu using modern European cooking techniques and a fusion of gastronomic touches.
Our Chef, Pan Sihui is from Singapore.
He graduated from American Culinary Academy, majoring in culinary art and management.
During his years of cooking career, Chef Pan has worked in a number of international luxury hotel brands and high-end restaurants, and has won many awards.
This time, he will awaken your taste experience with both art and delicacies.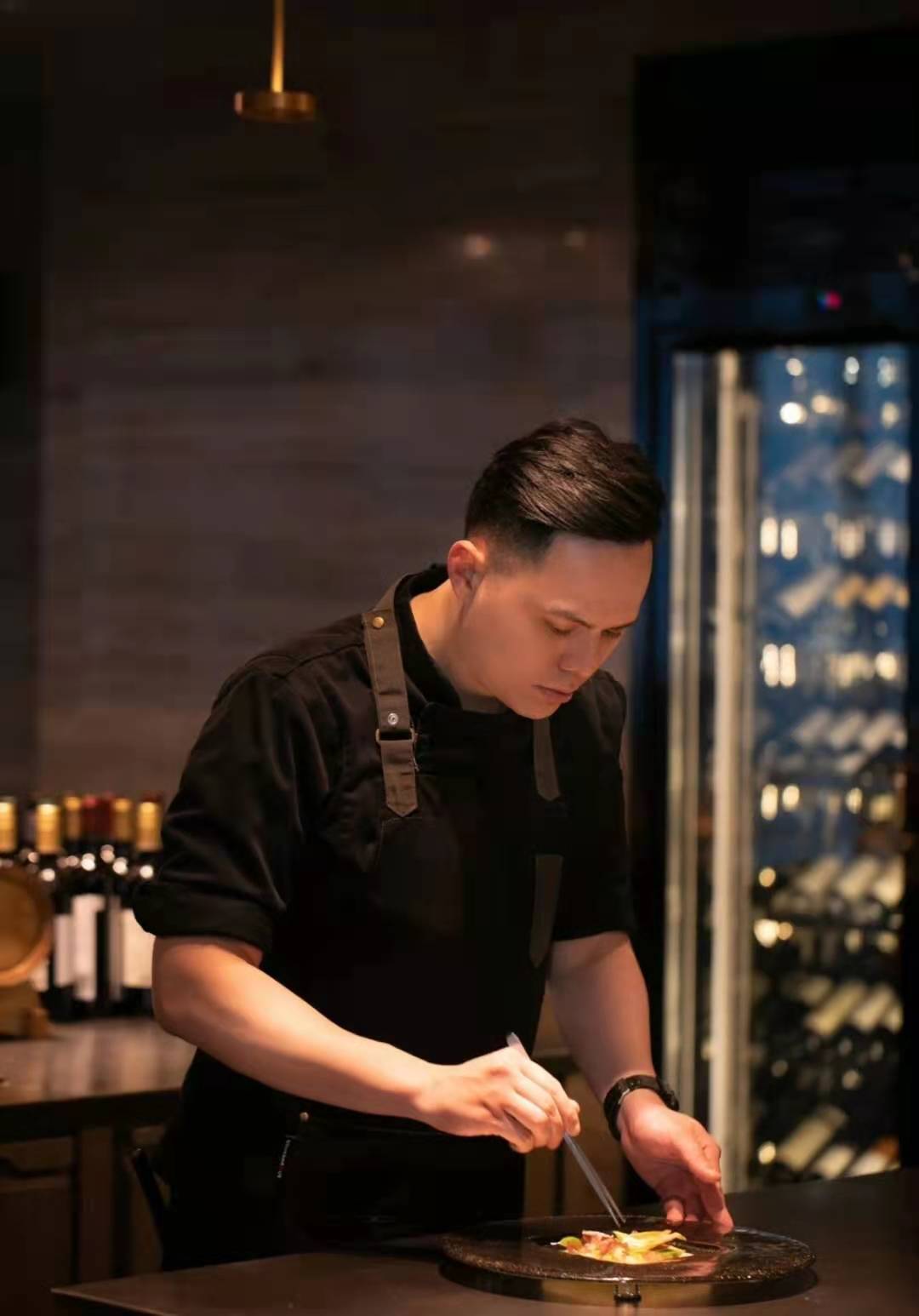 The open kitchen takes guests to the heart of the dining experience as they can observe our talented chefs apply their skills
to each dish of fresh and carefully selected seasonal produce.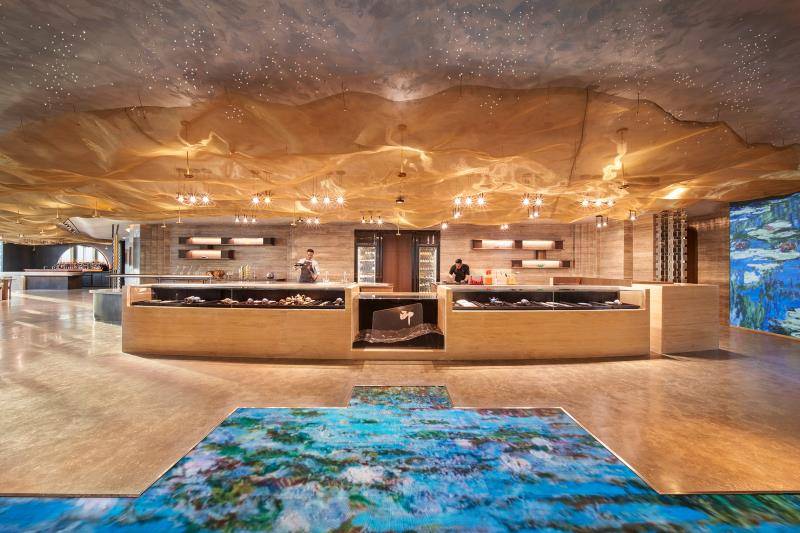 The Open Bar features mixology experts who have the ability to apply artistic flair of their own,
complementing the overall feel of a lively atmosphere and high-end spirit.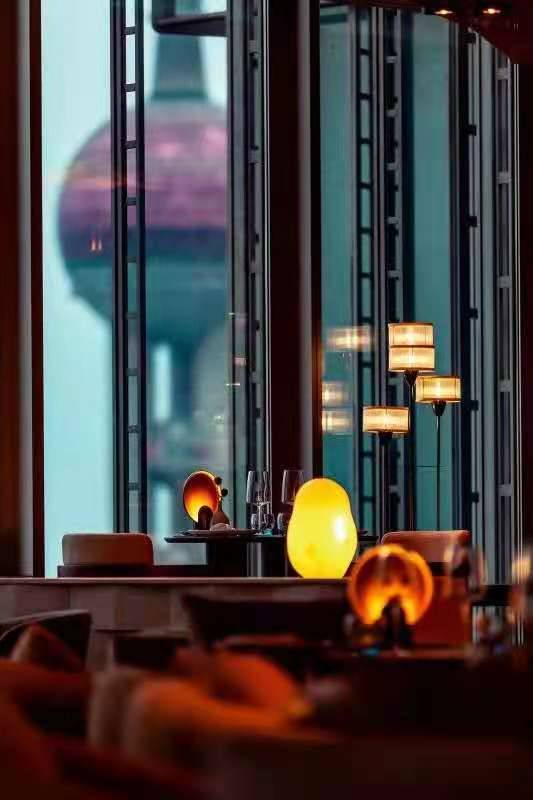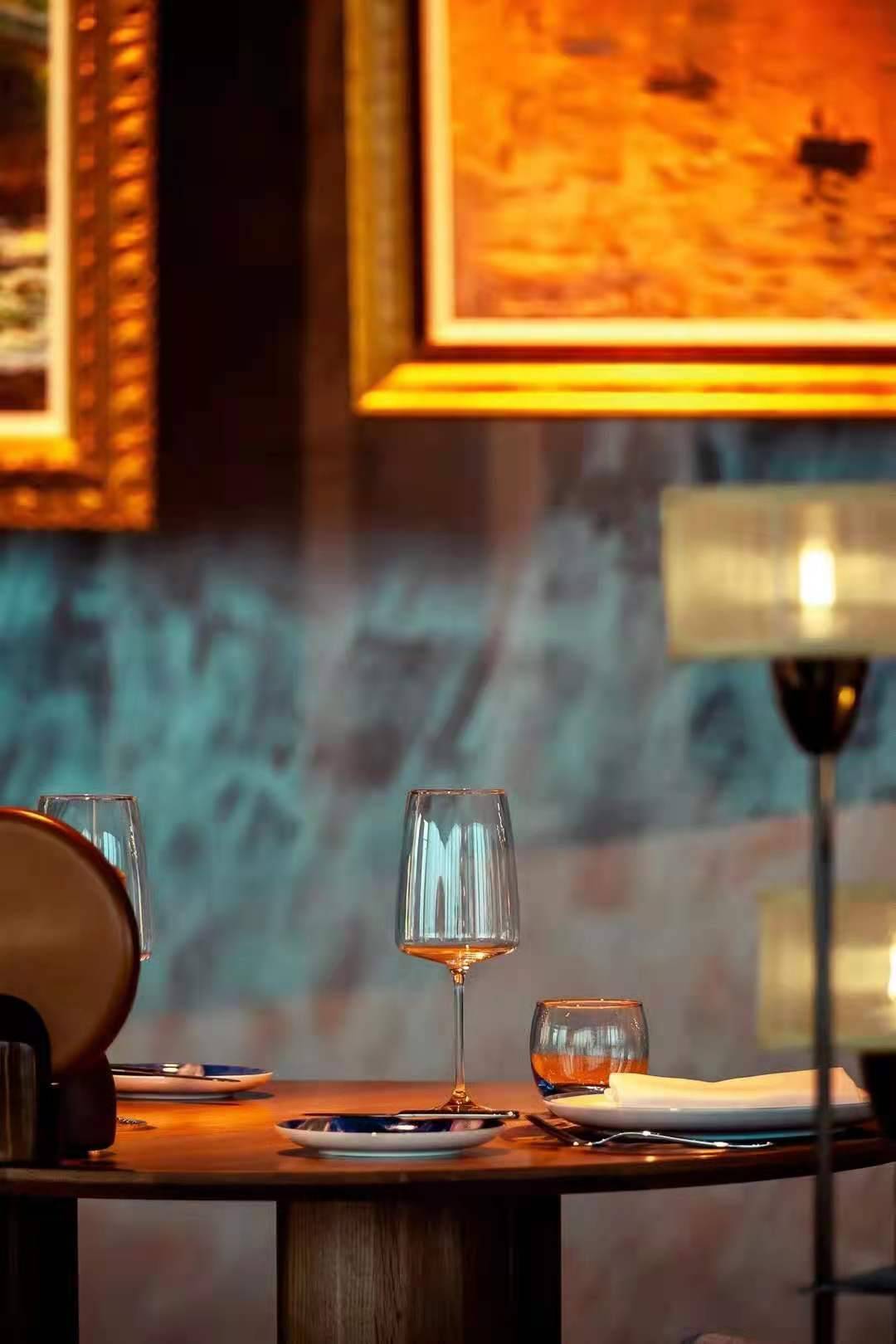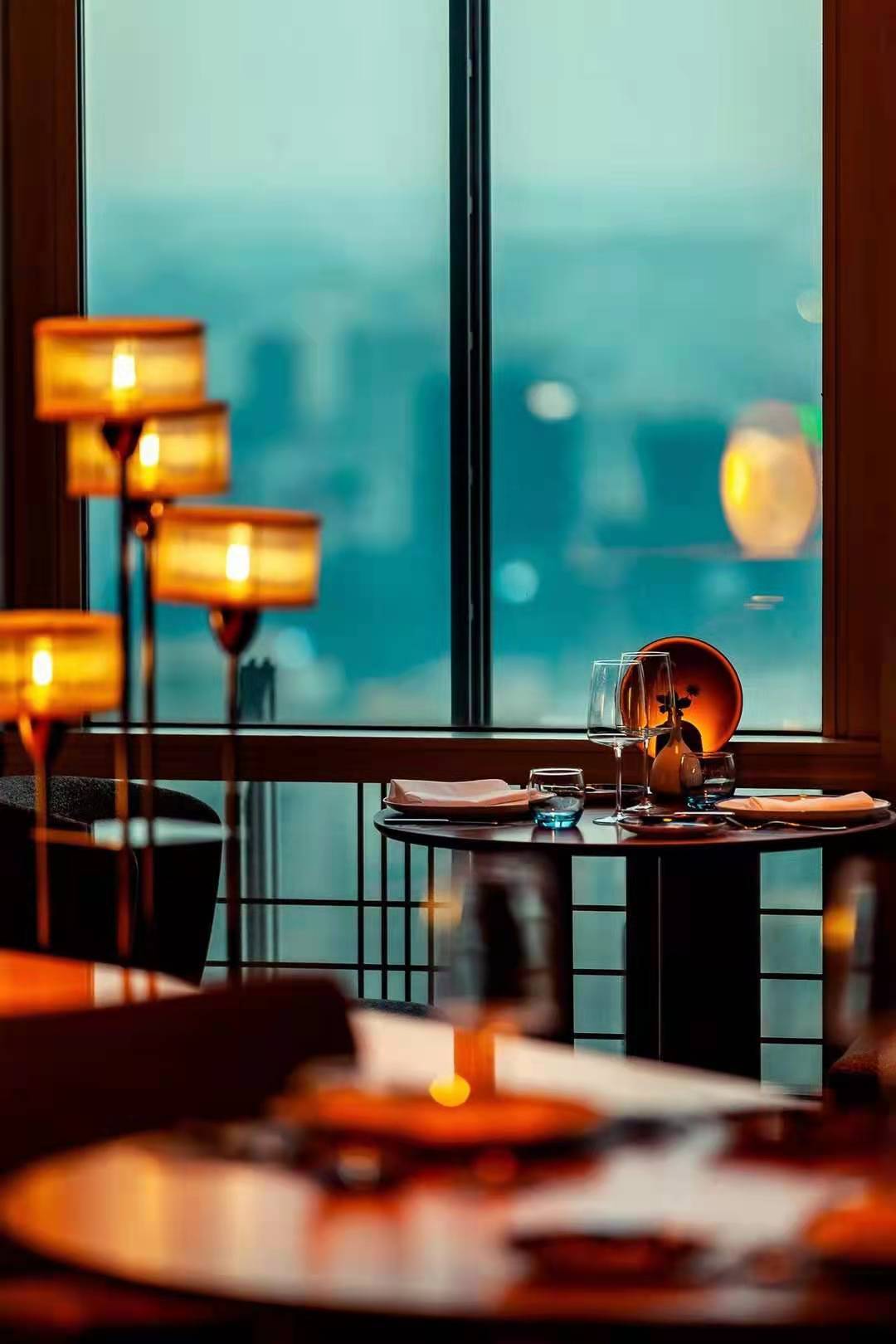 "We are very excited to bring this new concept of experiential dining to Grand Hyatt Shanghai."
said the Vice President of Hyatt Corporation, the General Manager - Anthony Ha.
"Featuring the concept of art meeting dining, this space is a salute to the legacy of art and a heritage of culture of our hotel.
We invite all of the guests who are looking for an artistic and creatively inspirational dining experience to Impression,
to take in the atmosphere we have created as well as the special menus crafted by the talented, proud professionals."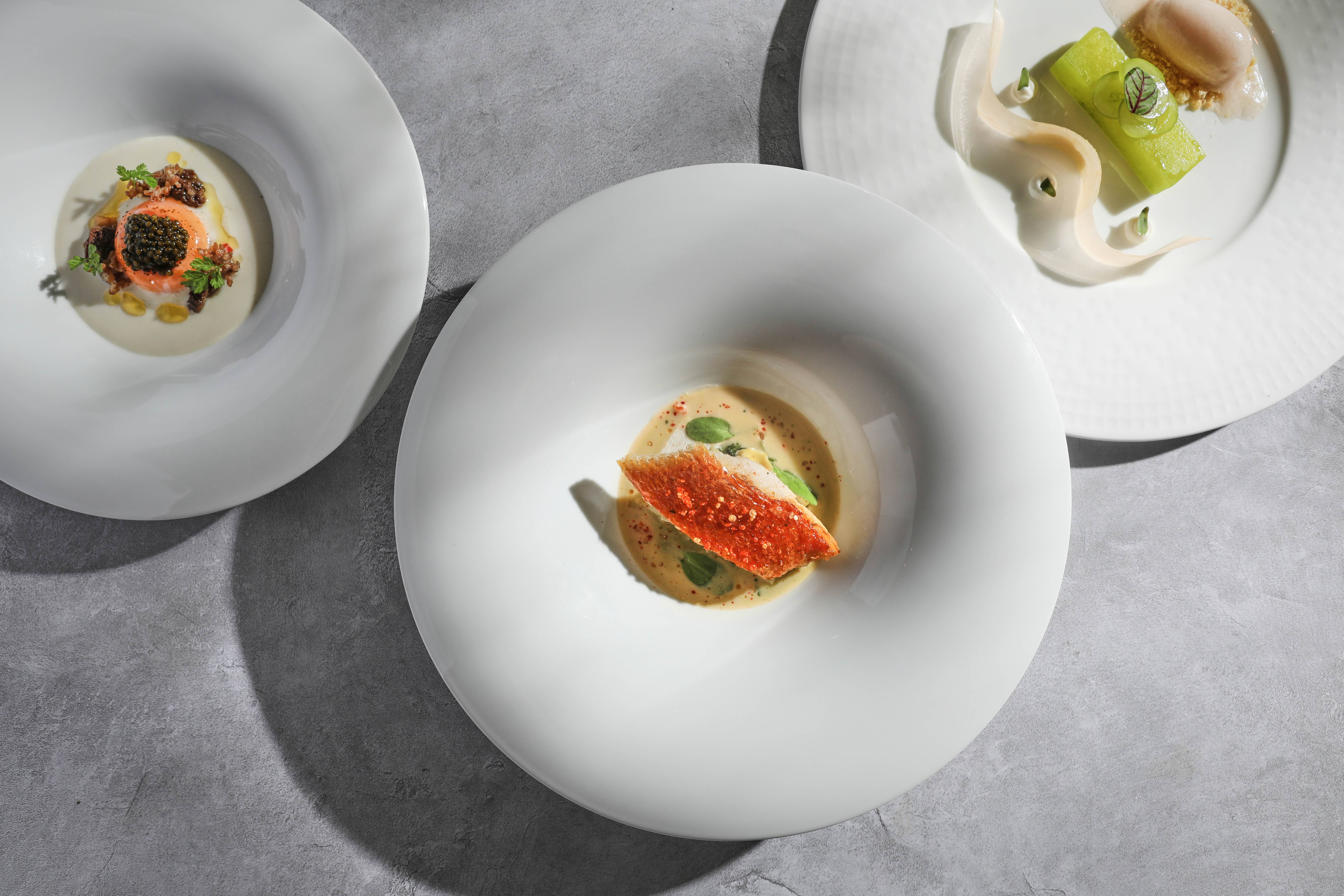 6 Courses Dégustation Menu
CNY1188 CNY1368/person

Snacks
Giverny | Shanghai | Singapore

***
King Salmon
Mango Yuzu | Ikura | Crêpe

***
Eggs On Eggs
Caviar | Hen Yolk | Duck Egg

***
Monet 's Vegetable Garden
5J Iberico | Baby Courgette | Asparagus

***
Mozambique Scampi
Sweet Peas | Kohlrabi | Yunnan Garlic
***
Te Mana Lamb
Tarragon | Pink Peppercorn

or

Alfonsino
Crispy Scales | Chanterelle | Uni Sauce

***
Tarte Tatin
Ginger Crumble | Caramel Glaze

*S.Pellegrino or Panna water charge CNY 50/person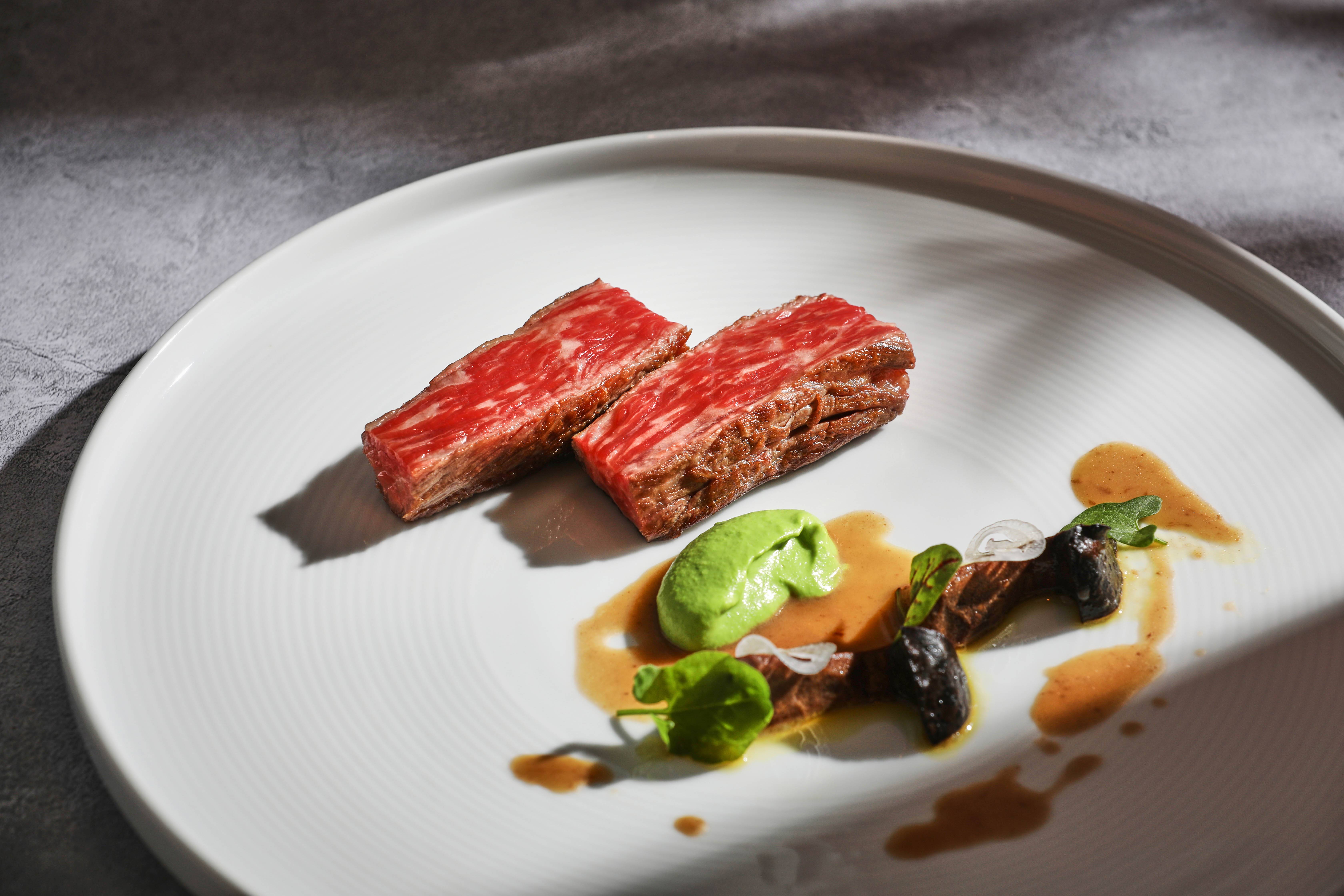 8 Courses Dégustation Menu
CNY1688 CNY1768/person

Snacks
Giverny | Shanghai | Singapore
***
Oyster
Coconut | Bergamot
***
King Salmon
Mango Yuzu | Ikura | Crêpe
***
Eggs on Eggs
Caviar | Hen Yolk | Duck Egg
***
Hokkaido Scallop
Calamari | Fennel
***
Foie Gras
Pink Guava | Hazelnut
***
Alfonsino
Crispy Scales | Chanterelle | Uni Sauce
***
M9+ Full Blood Wagyu
Tamarind | Pink Peppercorn
***
Monet 's Still Life with Melon
Melon | Peach | Grapes

*S.Pellegrino or Panna water charge CNY 50/person