👉 Receive Tickets via Express Delivery
👉 Chinese Language
👉 Show Lasts 1.5 hrs
👉 All Attendees Require a Ticket
👉 No Cancellation
---
"Dawn in Shanghai" is based on true events of the city's liberation dating back to May 1949. The play tells the story of how the underground members of the Communist Party of China in Shanghai unite with the people to defend homeland and crush the enemy's conspiracy.
Apart from acrobatic skills, dance, drama, multimedia technology and even magic were featured to make the performance rich and exciting to watch.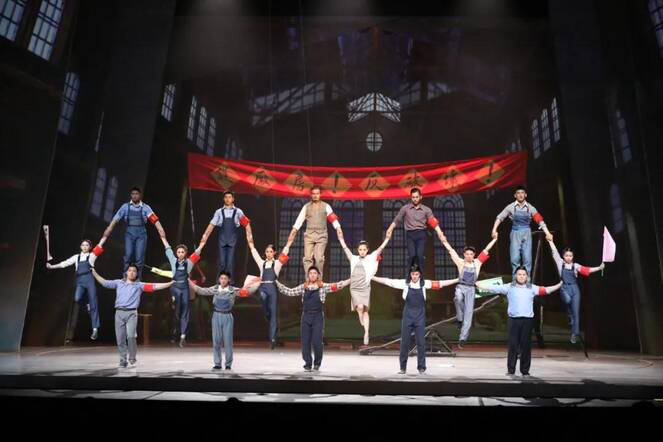 Wang Jun, director of the festival, said having an acrobatic play, also known as new circus, as the opening performance is an innovative attempt by the festival, which echoes the celebration of New China's 70th birthday.
"The concept of 'new circus' has been popularized on the international stage, and Chinese acrobatics has been very recognizable," said Wang. "It's the first time for the festival to make an acrobatic play the opening performance as we want to present something different other than concert or opera."