👉 Confirmation within 24 Hours
👉 Receive Tickets via Express Delivery
👉 All Attendees Require a Ticket
👉 Show Lasts 60 mins (without intermission)
👉 Children Under 1.2 m Not Permitted
👉 No Cancellation
SLATE contemporary dance company
A Shanghai-based international dance company with dancers from different countries
Debut at Shanghai International Dance Center theatre
Its founder Anneliese asks: Why do you dance?
The work took the stage at Rome Spazio Diamente and kept evolving from 2017 to 2020.
Find the connection with each other in a limited space.
'Why?' is a documentary dance performance that focuses on contemporary dancers living in Shanghai. It explores the story behind their career, discusses the relationship between choices and results in our lives and inspires the audience to resonate and think.
The show was performed at different art festivals and institutions. The first edition was created in 2017, with new faces adding vibration and explanation to the work year after year. The lastest edition invites six dancers from different regions and cultures to showcase their live trajectory from different angles. It is the only dance performance that is presented by international dancers at SDICT this year.
We barely had the chance to learn the story of the dancers' growth. "Why?" gives the dancers an opportunity to tell their stories, and encourages the audience to think about their own career paths, life choices, reality and dream. Are you ready to listen to this story?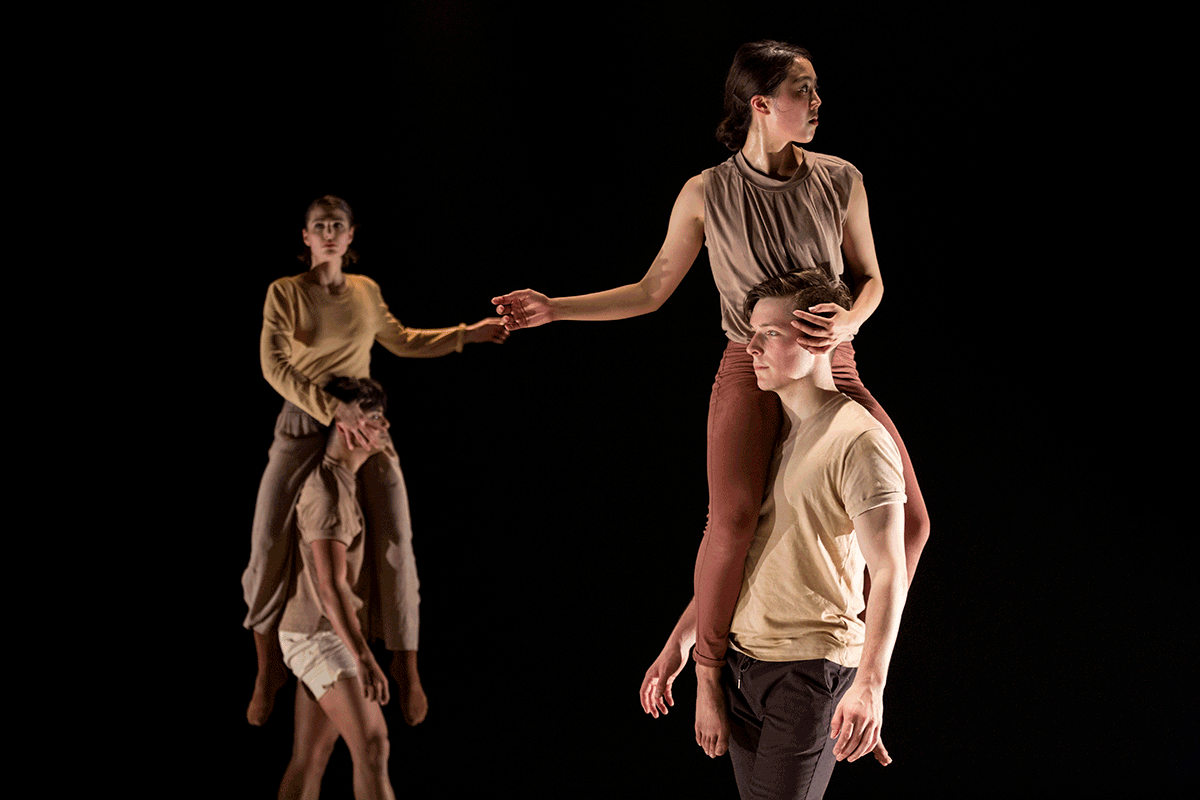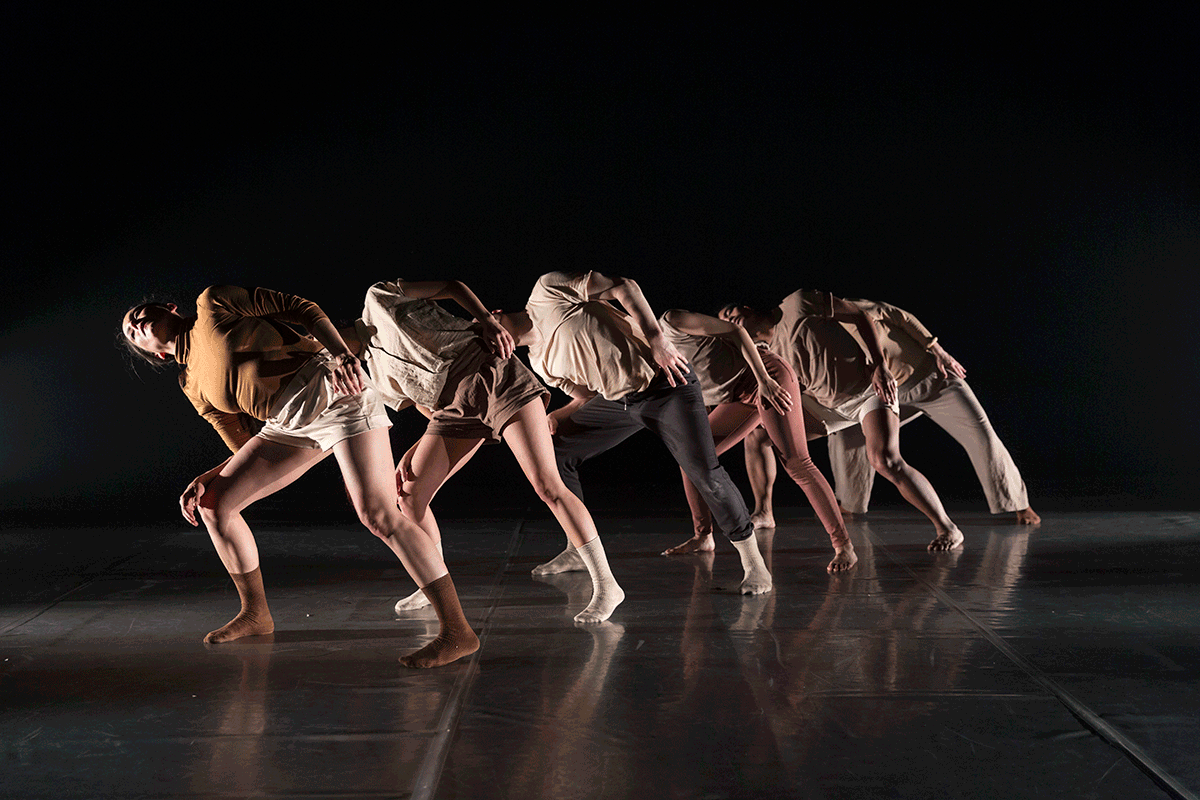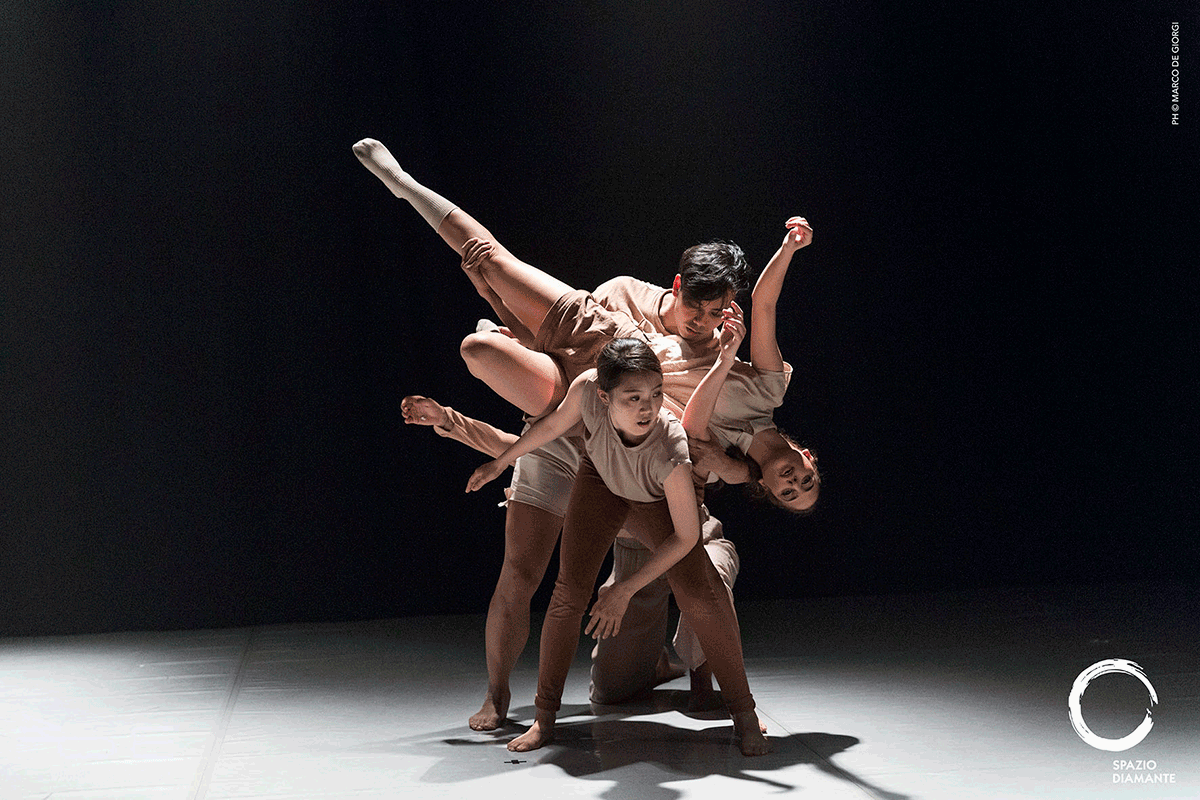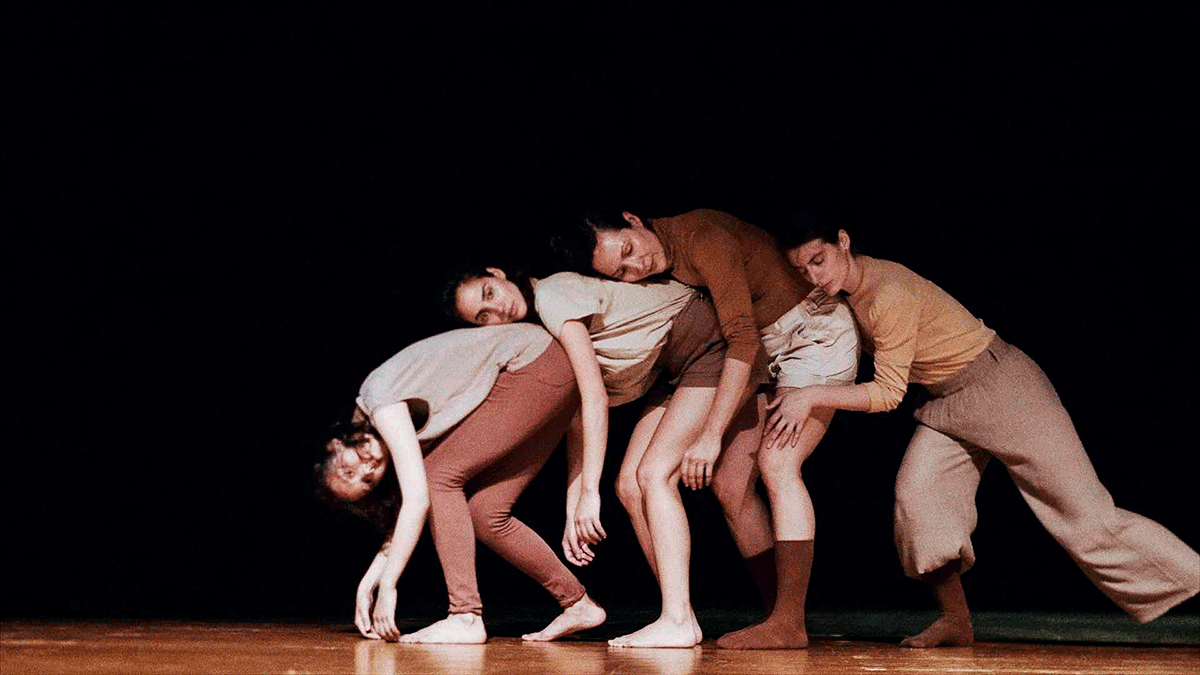 Introduction
'Why?'
Why fight to join a profession that doesn't want you? Why break your bones in the process? Why continue when you are too old, not good enough, don't have the right body?
'Why?' is an ever-evolving project, which has been recreated annually since 2017 with different casts. The performance is centred on a seemingly simple question 'Why do you dance?' Their responses reveal the personal stories of those who choose to follow an unconventional life path. This year's version is based primarily on telling women's stories. In 2019 -2020 SLATE focused on creating an all-female group to create more space for women artists. Set to a score of personal audio interviews, in a live documentary performance, dancers from all over the world attempt to answer these questions, and share how they got to this point. We hope these questions encourage the audience to reflect on their own life choices and the path they have chosen.
We often observe dance on stage enjoying their storytelling, but seldom hear them tell their story. This year, an all-female international cast explores the answers to these questions, discovering common through their shared culture of dance.
Various versions of 'Why?' have been presented at:
The Power Station of Art, Shanghai 2017
Hangzhou International Dance Festival 2017
1933 Micro Theater, Shanghai 2018
International Theater Factory Festival, Laiwu 2018
Spazio Diamente, Rome 2019
Pudong New Theater, Shanghai 2019
Creative Team
Choreographer/Artistic Director: Anneliese Charek
Dancers: Xiao Yu, Aviv Grinfeld, Pian Pian Li, Maria Gudenko and Anneliese Charek
Guest Dancer: Zhao Guangyong
Sound Artists: Frankfurt Helmet
Lighting Design: Nan Nan Gu
Stylist: Natali D
Costume styling in collection with Kent Lin and Route 6
About SLATE
SLATE contemporary dance company is a multi-cultural and international ensemble. This unconventional and ferociously independent company has been active in Shanghai's dance and art scene since being founded by Anneliese Charek in 2014. The group has been prolific in its creation of site-specific works for Shanghai's unique performance landscape, in addition to its annual creation of original works for stage. The group's choreographer (Anneliese Charek) draws from each dancer's background and experience to create original performances. SLATE has performed regularly at prominent institutions and as part of collaborations with local artists working in various mediums. Original pieces have been shown at: The Power Station of Art, Chronus Art Center, Minsheng Art Museum, Minsheng 21, MOCA Shanghai, Basement 6 Collective, ART021, A-Piece Gallery, Vision Art Center, and Hangzhou's 1st International Dance Festival, 1933 Micro theater and many more. In 2019 the group's documentary dance performance project 'Why?' was accepted to the main stage at the International Factory theater festival in Laiwu and Spazio Diamente theatre in Rome for collaboration with Italian dance company RITMI SOTTERANNEI. The company works to cultivate local contemporary dance by creating original works and host workshops for the public and local professional dancers.
Choreographer/Artistic director/Dancer
Anneliese Charek is a choreographer, dancer and arts facilitator. A Los Angeles Native, she began her dance training at a young age at the Performing Arts Center in L.A., with a focus in Ballet. She continued her studies in Modern Dance and graduated from California Institute of the Arts, with a BFA in dance: performance/choreography and production. She was a touring member of the Li –Chiao Ping Dance Company and also extended her studies to film, joining the graduate program at the University of Wisconsin-Madison and Prague Film School. Her education continued at Shanghai Theater Academy, where her research focused on the experimental dance scene in Shanghai. As a dance educator, she creates and conducts dance workshops for adults in the community through SLATE movement workshops. She has lived, worked and studied in the U.S, Europe, South East Asia and China. She has worked consistently as a performer in Shanghai with numerous choreographers and directors, as well as the creator of performance projects and collaborations within the dance and arts scene.
She has dedicated herself to creating grassroots initiatives to incubate independent arts in Shanghai. She is the founder and artistic director of the multi-cultural and independent group SLATE Contemporary Dance Company. She is an active figure on the independent art stage in Shanghai, creating physical space for artists in her various platforms as co-founder of Basement 6 Collective, HOME arts space and the performance series IN THE FLESH. Her choreographic work has been shown extensively in Shanghai and abroad at Chronus Art Center, Himalaya Art Museum, Minsheng Art Museum, The Power Station of Art, MOCA Shanghai, 1933 Micro Theater, Pudong New Theater, Spazio Diamente and many more arts institutions. Her work is invested in telling real stories through a surreal lens.
Dancers
AVIV GRINFELD
Aviv is a freelance dancer, experimenting with new dimensions of movement and communications between different people. She absorbs inspiration from the details of the world surrounding her, moulding it into her creations and into a new life perspective. Born in L.A and lived most of her adult life in Isreal.
From 2014-2017 she was a full-time dancer at the Mayumana Dance Company, participating in tours and concerts all over Europe and Isreal. During those years she organized and instructed private and public events of rhythmic body-percussion and dance workshops. Between 2010-2012 she participated on an excellence program at the Batsheva Dance Company of Tel Aviv-Yafo, on the same years she also took part in the dance program of Vertigo Dance Company in Jerusalem. On 2017 Aviv got her bachelor degree of art, dance education at the Jerusalem academy of music and dance.
In 2018-2019 Aviv moved to Shanghai and opened "AVIV dance studio", a centre for both creative art and an educational centre aiming to develop a new range of skills among children and adults.
XIAO YU
Xiao Yu has a BFA and MFA from the Chinese Culture University in Dance (Modern and Ballet). A native of Taiwan, she studied abroad at the Bolshoi Academy and Julliard. Professionally she has performed with the Taiwan Sun- Shier Dance Theater and Jade and Artist Dance Troupe, both as a soloist. In Shanghai, she was a touring member of Jin Xing Dance Theater.
PIAN PIAN LI
Pianpian Li is a dancer and choreographer. She graduated from Northern school of contemporary dance, she created and performed duet "the sea, the sea and other stuffs" with Sofy Reiner, "Freckles" with SLATE contemporary dance company and solo "Click Click" in 2018-2019. Her pieces were always about her own experiences on time, the life of being human and how to stay living in the world. With years of ballet training, Cunningham technique and multiple styles of contemporary dance, she has also been influenced by music, art, literature and films. Pian pian believes that improvisation is a tool to bring out first instinct and whatever chaotic the puzzles of mind seems, it will all make sense eventually. And she makes dance theatre works to trace the journey of the organic intentions under the foggy surface of everything.
MARIA GUDENKO
Maria Gudenko is a versatile dancer and creator who have been performing extensively in China since 2007. She is a dancer, actress and choreographer based in Shanghai since 2012. As a graduate from the Studio of Modern Choreography (MIG) in Russia, she has worked consistently in a wide change of dance styles. She has cooperated with choreographers from NDT, Shanghai dance theatre, Xie Xin dance theatre, Shi Jing Xin dance lab, SLATE dance company, Shanghai MOON Theatre and others. She has been involved in dance and drama theatre performances, gallery installation, fashion shows, dance films, commercial events, immersive drama projects, physical theatre performance and theatre festivals such as: Body Narrative, HI---Miss Julie; WAIT, GO – Three sisters; MUSIC and DANCE. CHEN WEIPING CELLO STUDIO GUANXI HE FILM & TV MEDIA CO., LTD.); FASHION WEEK Modern dance show of FENGYI TAN collection; Harpers BAZAAR 150th Anniversary; TATLER BALL; CRAFT YOUR DESTINY (immersive drama performance ); Chinese Whispers: The Tempest first and second chapters: Storytelling ( together with BTB company); 48 HOURES FILM PROJECT(THE AWAKINING);2018 EdTA China Young Thespian FESTIVAL; INTERNATIONAL THEATER FESTIVAL IN LAIWU CITY 2018; Italy, Rome, China, Shanghai (Pudong New Theatre ( modern performance ) "Why " SLATE COMPANY; Yuznight "Love letters "; participate winter intensive of Nordisk Anthropology Theatre Laboratorium " ODIN TEATRET " Anthropology Theatre and others.
Guest Dancer
Zhao Guangyong graduated from National Taiwan University of the Arts department of Dance. He was the recipient of a full scholarship to study at the Bolshoi Ballet. He has performed in a number of local and international tours including; Mulan touring performance in North America in July and August 2019 (Boston, NYC, Washington DC., Toronto, Montreal), Ballet Gala performance in Vladivostok, 'Swan Lake' in ShenyangSpartacus & Mulan' touring performance in Vladivostok. He is currently a company member at the Liaoning Ballet.
Sound Artists: Frankfurt Helmet
The way we live and think is the result of the many factors' interaction.
And these factors seem not under our control, we might readily accept this fact. But when we distinguish the two concepts of "control" and "cause relationship", the former does not seem to be so inevitable.
Our music talks about freedom and cause relationship. The hope of freedom is breed and produced in a rigid frame, and the impulse to break through the frame becomes the core part of our music, we try to describe it from the tiny emotions to the most powerful energy. The band's name comes from a philosophical experiment on free will. In this experiment, whether agents are responsible for their actions has nothing to do with whether they are free, their actions cannot prove if they are free. However, it is possible to realize freedom by recognizing there is no freedom in our objective world. I think the way if we want freedom, it's that creating different sounds In the lifeless world, and creating random possibilities in limited musical instruments. Although we are living in a huge causal- chain, there is an infinite possibility in music, which out of their control.
Lighting Design: Nan Nan Gu
Nannan Gu(Scenographer)Nannan is a freelance Scenographer based in Hangzhou. She received her BA degree in Theatre from Saint Louis University and her MFA degree in Theatre Design from University of Kansas. Her theatre work includes: Qi, Lighting Design, Beijing 77 Theatre(2020); Yellow Fever, Lighting Design, Shanghai Next Mixing Space(2019); Jinyu, Scenic Design, Hangzhou Fengma Theatre & Beijing Longfu Theatre(2019); Doll Factory, Scenic and Lighting Design, Hangzhou Mao LiveHouse(2017); Collective Rage, Scenic and Props Design, Shanghai One World Theatre(2017); KU Theatre work: The Last Cyclist, Lighting Design and Costume Design(2014); The Other Shore, Scenic Design(2014); The Maderati, Lighting Design(2013); Intimate Apparel, Costume Design(2013). Nannan's Hamlet Machine lighting and scenic design was selected for inclusion in the USITT Student Exhibit in Prague Quadrennial 2015.
Stylist: Natali D
Natali D is a multi-disciplinary artist with her background in creative direction and fashion styling, with personal explorations into film photography, and short film direction. She enjoys bringing together worlds both traditional and contemporary, masculine and feminine and has been heavily influenced by her time spent in Asia as well as drawing on her western roots. Her styling work has been published on noted platforms ELLE, Vogue Italia, L'Officiel.
Over the past several years she has gone through an intense personal process of introspection and soul searching and has a deep interest in the human psyche, spirituality, philosophy, science, the arts and how it all links together. Through the medium of film using a CONTAX CVS, she has explored several spiritual concepts with other artists.
Thank you to SLATE's sponsors: Fusion Art Center, Essence dance studio and Know dance house
About "Youth Incubator Platform"
Shanghai International Dance Center Theater Youth Incubator Platform (hereinafter referred to as "youth incubator platform") is a platform for young dance artists in China who have room for growth and development to communicate and display, sponsored and established by the Shanghai International Dance Center Theater. It provides creative resources, funding, publicity and exchange and learning opportunities for outstanding young dancers, promoting development and catalyzing innovation. It provides a new window for Chinese original dance works to go out of the country and into the world.