👉 Receive Tickets via Express Delivery
👉 All Attendees Require a Ticket
👉 Show Lasts 70 mins (without intermission)
👉 Children Under 1.2 m Not Permitted
👉 No Cancellation
About "Feb. 3rd Sunny"
"Feb. 3rd Sunny" is a modern version of a female dancer's "A Surprising Dream" (A scene from The Peony Pavilion by Chinese dramatist Tang Xianzu). The dance selects some representative sections from Zhang Yashu's dream. Using contemporary dance techniques, Yashu focuses her narrative on the constant travel between "dream" and "reality". Through the door of dream, she can freely enter into different dimensions of time and space, shuttle between dream and reality, explore herself, explore a female's consciousness, explore the true meaning of dance as an art, and explore the meaning of life.
February 3rd was a sunny day. The day stood for rebirth and vitality as it was the beginning of spring.
Dream. Everyone has a dream. Dream is what inspires and guides us to the far distance where hope is.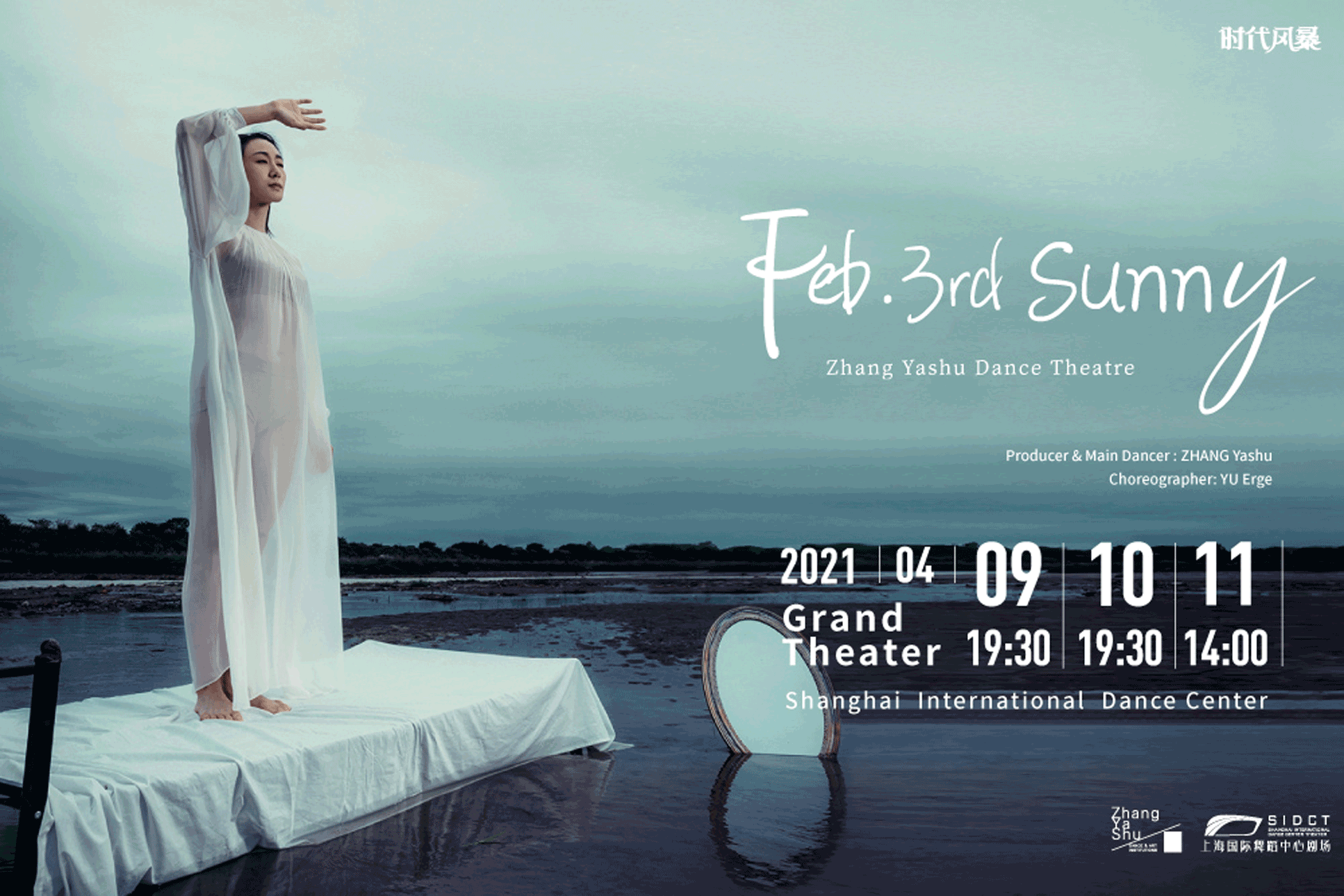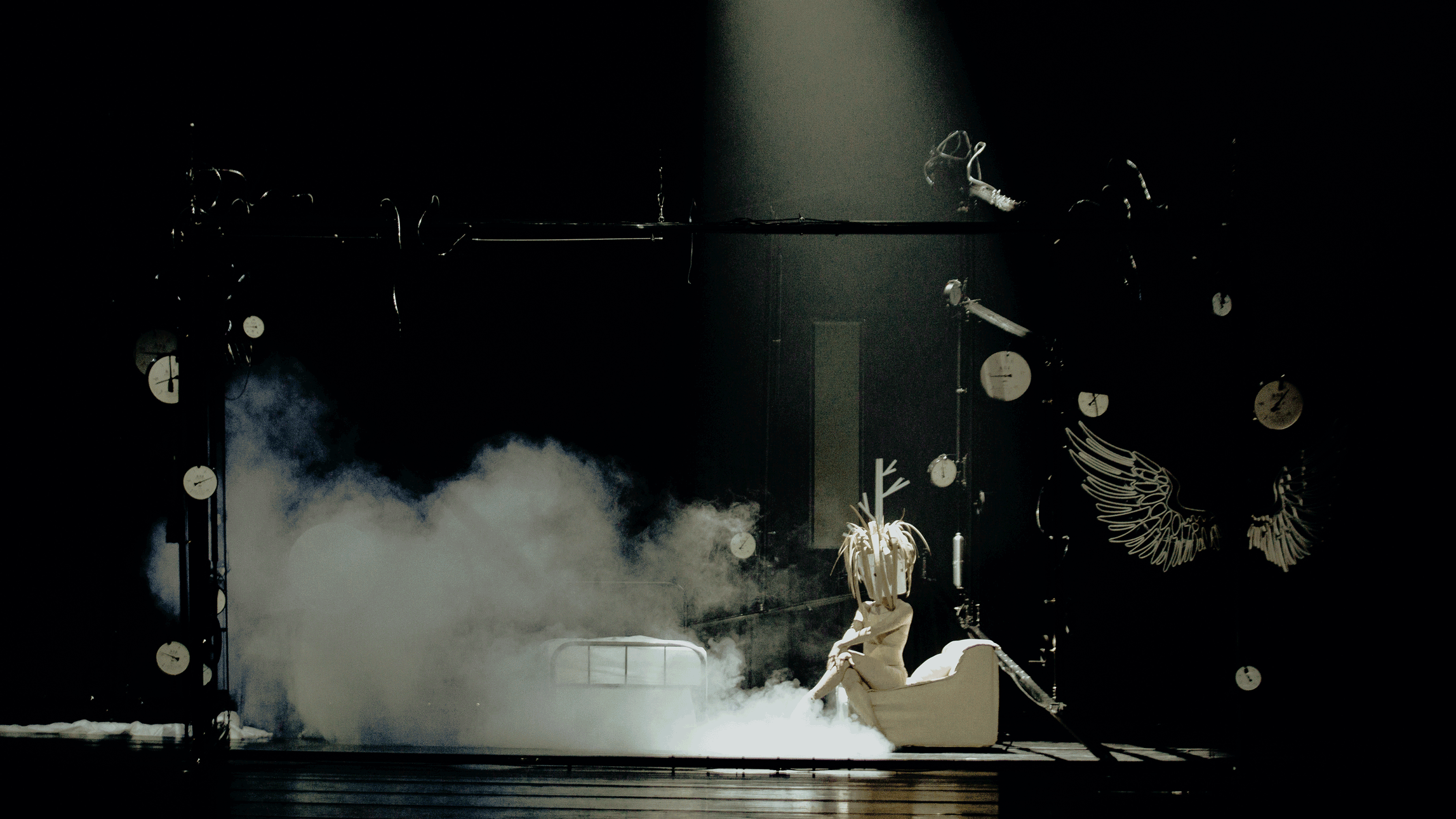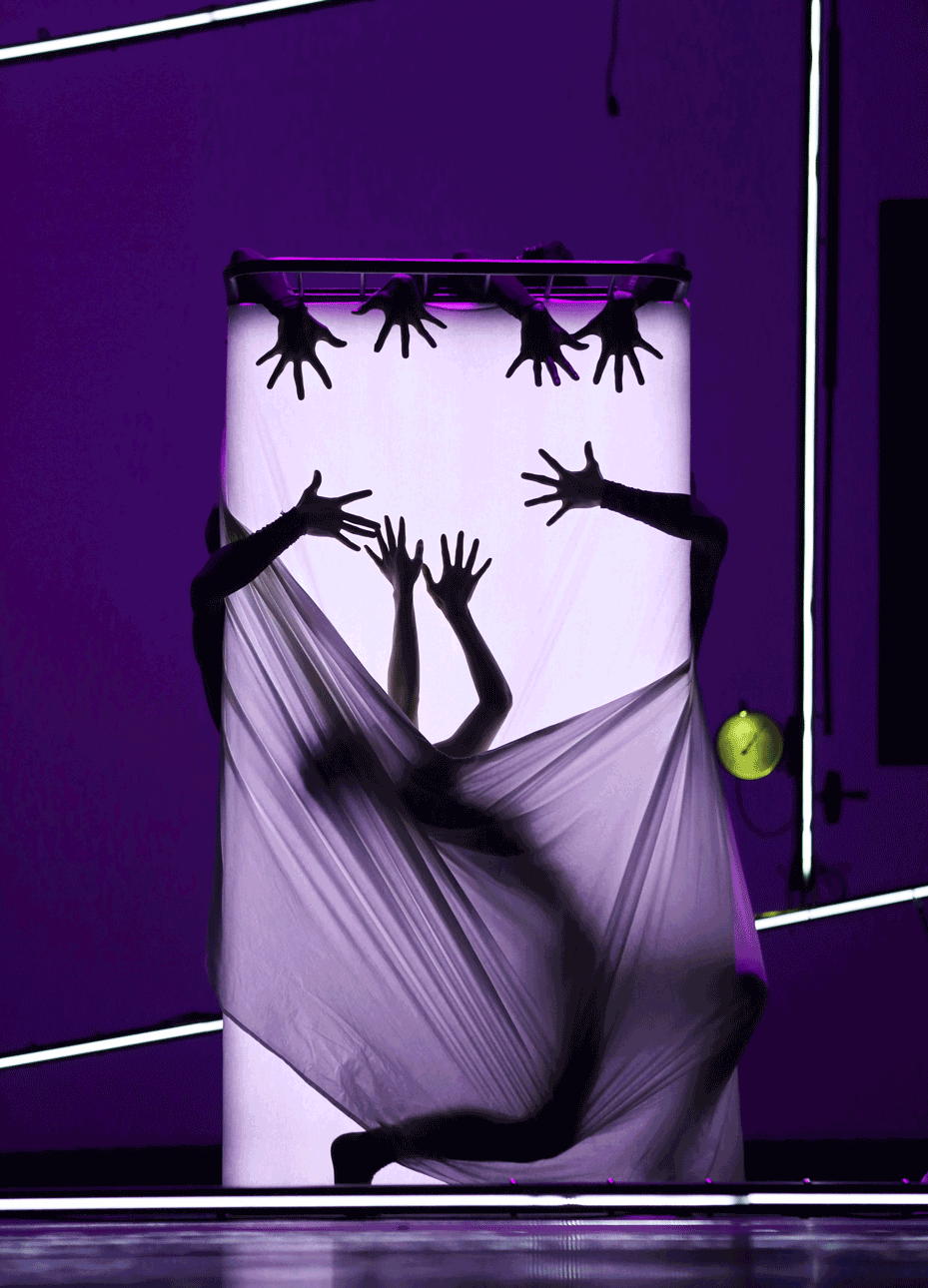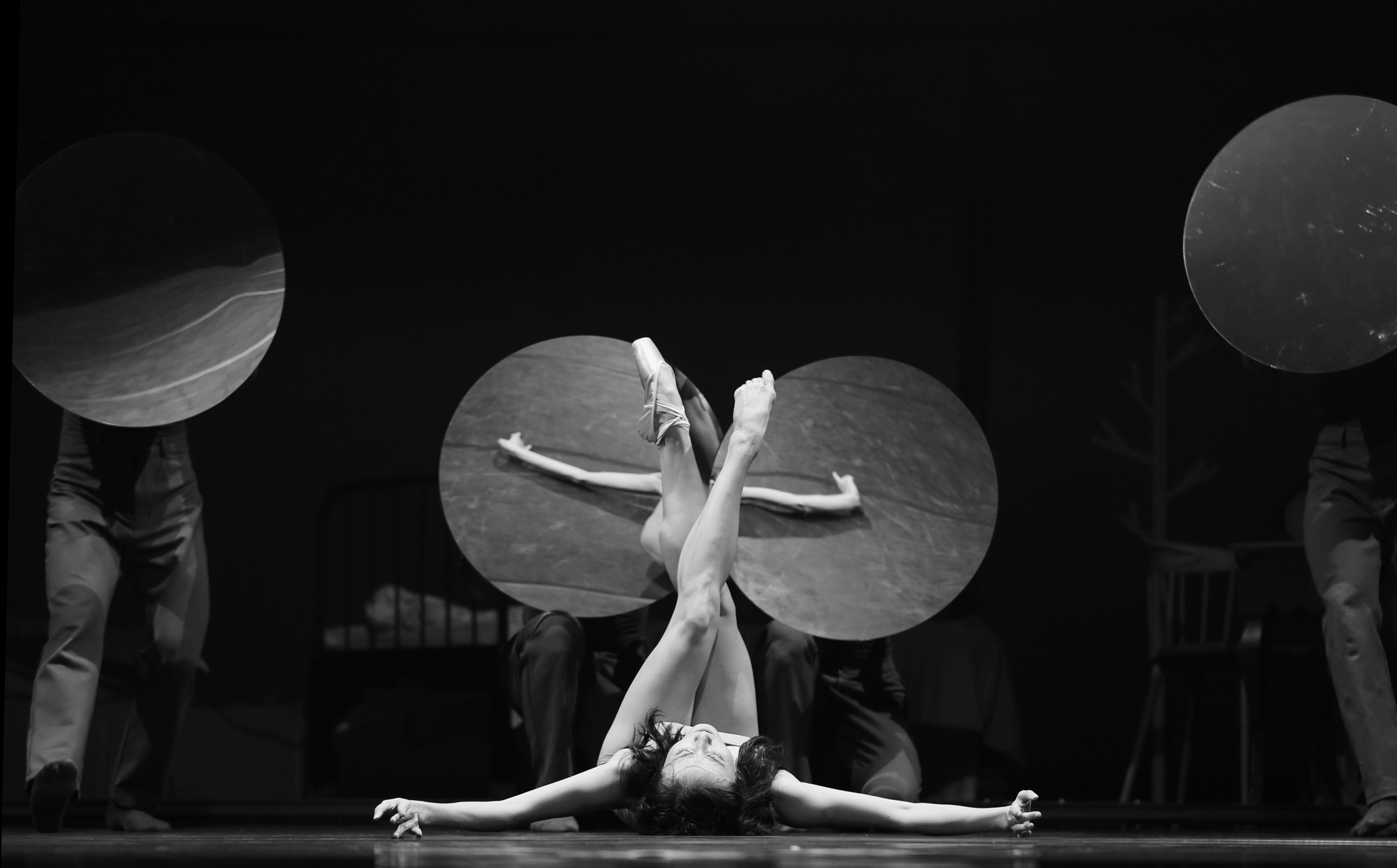 What the producer says:
When feeling lost, look at the way you have come along. Along the way, nothing has ever kept the night from coming. Yet, we know that every night has its dawn. Then why not be brave? No matter how far we go, we will never truly be lost. The road each of us pursues is always built upon our original aspiration. It is the extension of our culture. It is a beautiful dream. We all have our own dreams. We are all dream chasers on the way.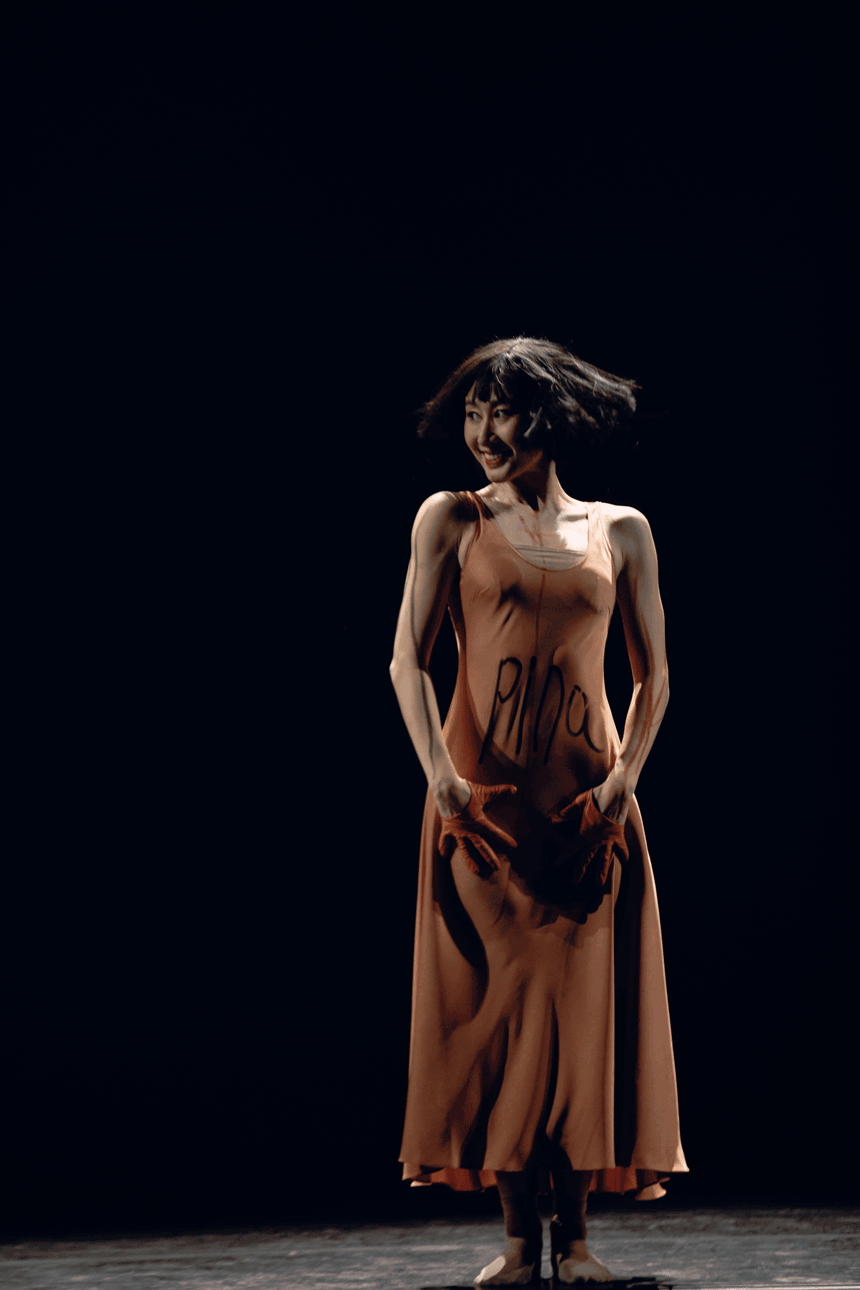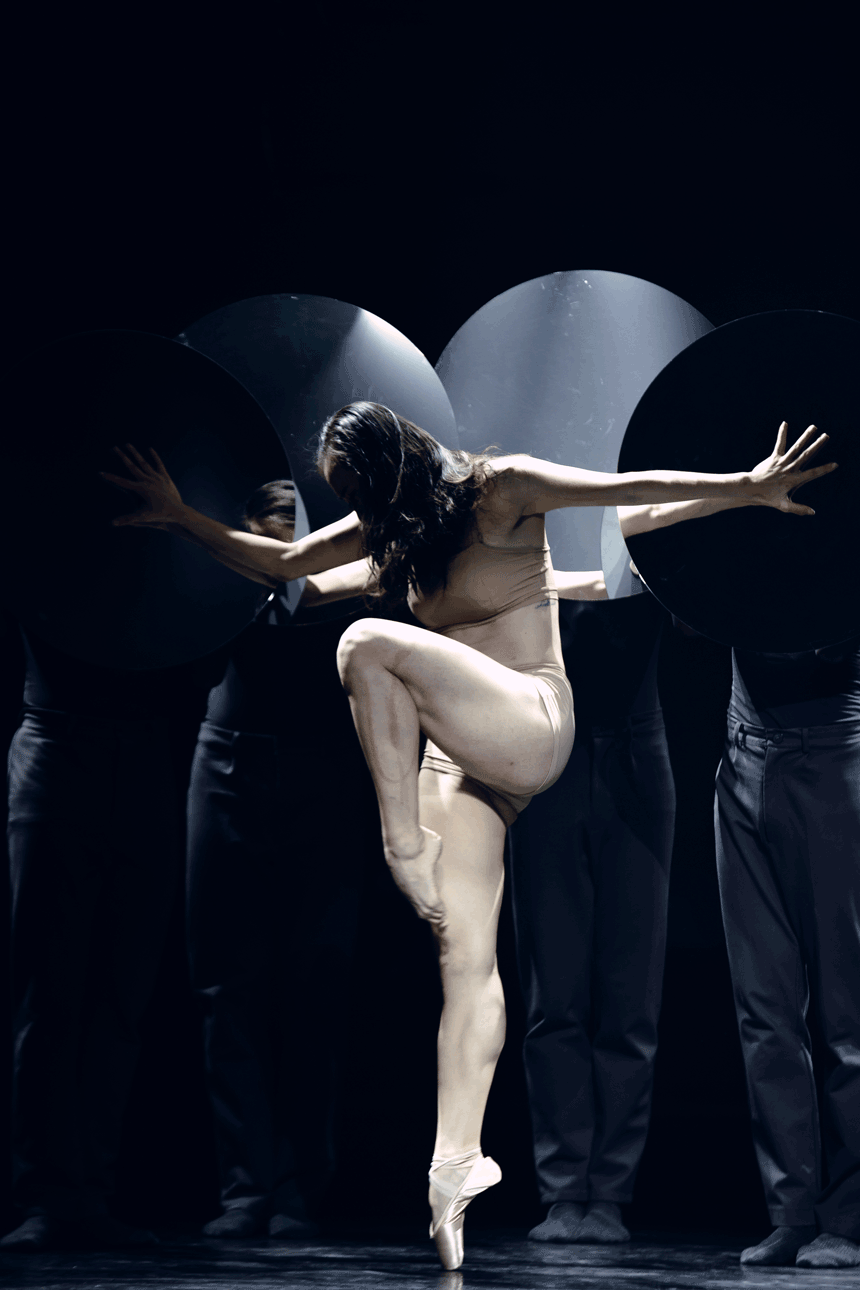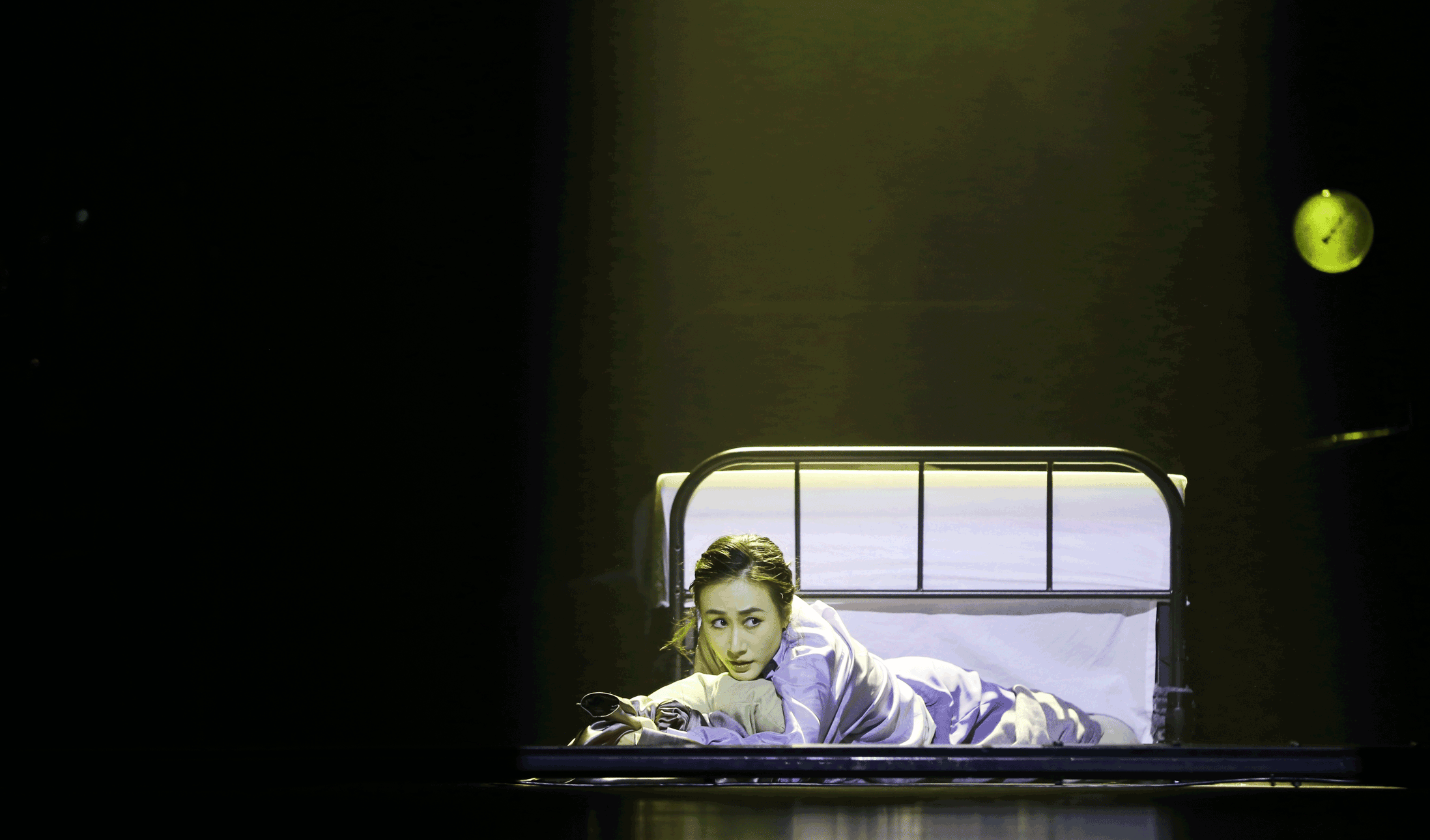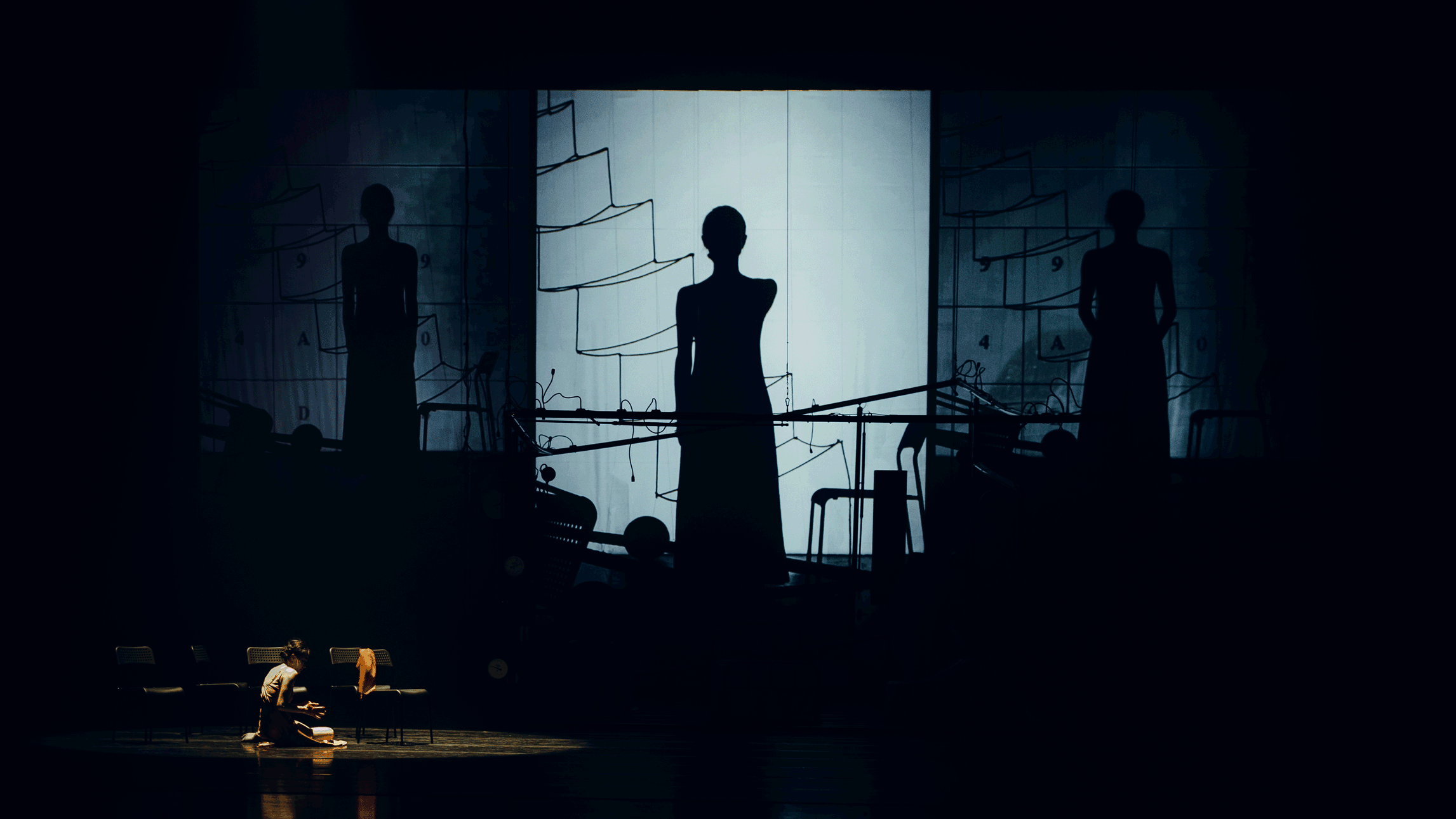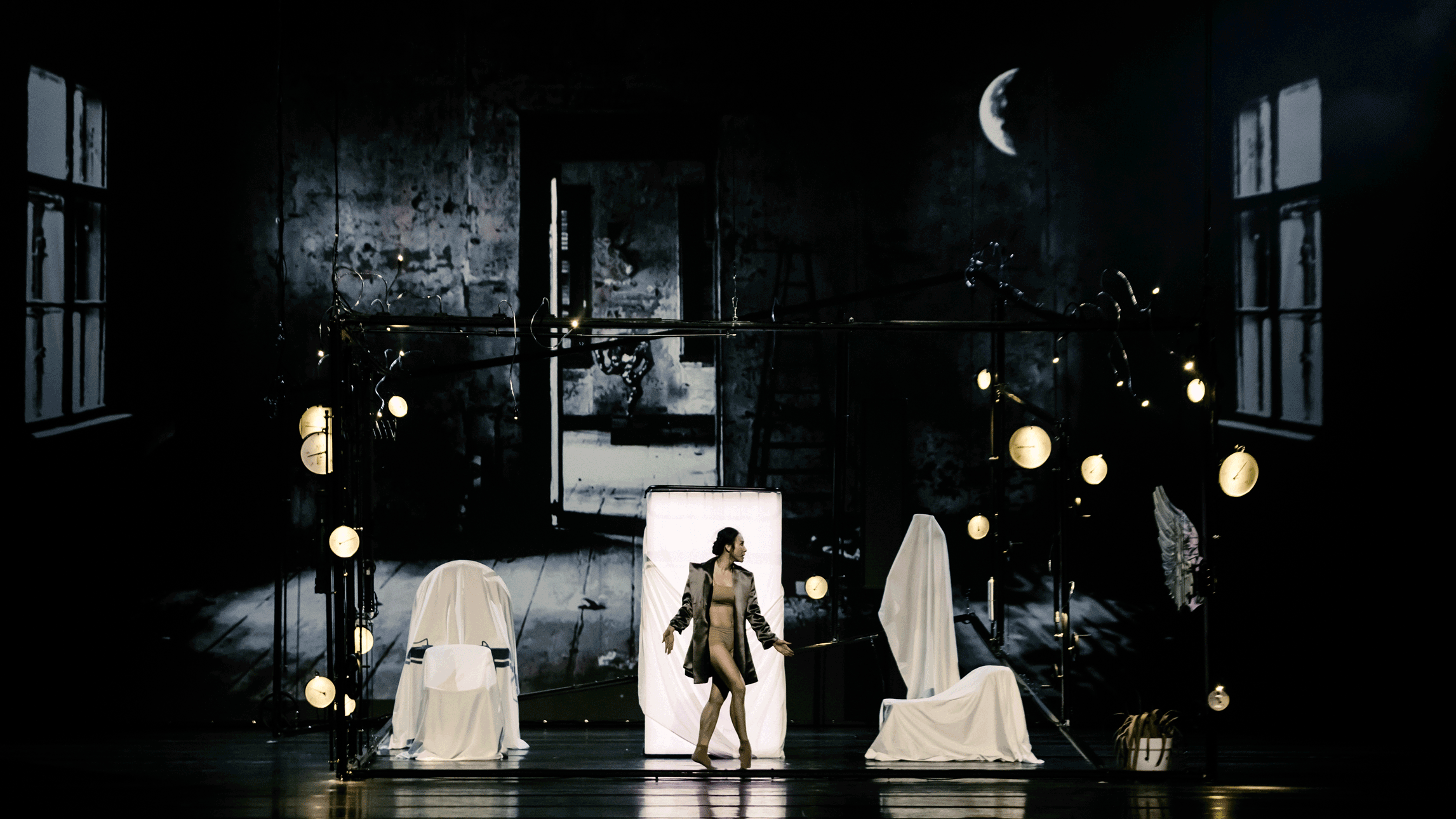 Creative Team:
Artistic Director: Liu Xingfan
Art Director: Gao Chengming
Producer & Dancer: Zhang Yashu
Choreographer: Yu Erge
Stage Art Design: Ma Liang
Dramaturgy: Wang Yin
Lighting Design: Liu Tongchun
Video Art: Istvan Horkay, Ma Liang, Li Ming
Composer: Jiang Weixin
Costume Design: OBEG
Custom-tailor: Li Pengfei
Stylist: Ni Mengqi
Dancers: Zhang Jiakai, Li Jianting, Lv Shaojun, Li Hongxi
Performing Team: Zhang Yashu Dance Studio
Creative Team · Who are they?
A team of outstanding domestic artist, including youth dancer ZHANG Yashu, youth choreographer Yu Erge, artist Ma Liang, and poet Wang Yin, have come together to bring you "Feb. 3rd Sunny".
Producer & Dancer: Zhang Yashu
She is the principal dancer of Shenzhen Opera & Dance Theater. She is recognized throughout China as one of her generation's leading lights, as a dancer and latterly as a choreographer and producer in her own right. She has starred in many major works such as "Pas de Deux Mingfeng", "Black Wing and Moonlight", "Jasmine", "Red River Valley", "The flowers War", "Nine Coloured Deer", etc. Zhang Yashu has won many prizes in national, provincial and municipal competitions. She won the gold prize in the 7th Peach Cup national dance competition in 2003, the bronze medal in the 6th national dance competition in 2004, Runner-up in China's Best Dance competition in 2014.
Stage Art Design & Cross-field co-artist: Ma Liang
Ma Liang, an influential concept photographer and contemporary artist in China, is the first Chinese photographer to win the international Monochrome Photography Awards. In 2003, he began to engage in visual art creation including painting and installation, with photography as the main focus. His works have been exhibited in many cities all over the world and won many international awards, such as the Photographer of the Year - Outstanding Achievement of the 4th Black & White Spider Awards and 2019 Golden Panda Photography Awards of Chengdu Contemporary Image Museum.
Choreographer: Yu Erge
Yu Erge is a national first-class actor, modern dancer and choreographer. She was selected as a member of the top talent training class of the Ministry of Culture in 2016. She changed her focus from Chinese dance to modern dance and has cooperated with famous choreographers such as Sophie Perez, Heddy maalem, Xavier boussin and Helene irachet. Music and culture magazines In Les rockuptib and HuffPost remarked on her as a promising dancer and dramatist.
Dramaturgy: Wang Yin
Born in Shanghai, Wang Yin is a poet, author, journalist, and photographer, and has received extensive praise in folk poetry publications. His works include Wang Yin: Selected Poems and Popped Dream, a collection of essays.
Lighting Design: Liu Tongchun
He is the visual director and lighting design of the front ensemble of Nanjing military region. Before this, he was the lighting design of the art troupe of the Second Artillery Corps, the visiting professor of Shanghai Film Art Academy and Nanjing University of the Arts, the judge of the Lotus Awards, and a member of the visual design group of the 2008 Beijing Olympic Games Organizing Committee.
Composer: Jiang Weixin
Jiang Weixin is an artistic director, theater manager and musician. He participates in various forms of artistic creation and has cross-border cooperation with a number of artists such as independent modern dance artist Wang Tao in the drama "Li Bai's love letter", Kun in the co-production of the original drama "Yanshanhe" and Yu Erge in the production of the multimedia modern dance "Flow".
Stylist: Ni Mengqi
Ni Mengqi was the stylist for shows of premiere brands such as CHANEL, SWAROVSKI, OMEGA, Dolce&Gabbana, Van-Cleef Arpels, TRUSSARDI, LOEWE, GIORGIO ARMANI, D&G, H&M, MARC JACOBS, MAX MARA, COACH, DKNY and The K-Gold's ountry wide. She also does styling for magazines such as ELLE, NOBLESSE, HOW, Mina, SO COOL, FEMINA, 1626, etc. She has cooperated with artists such as Zhu Yin, Chen Jianfeng, Ni Hongjie, Chen Long & ZHANG Lingzhi, Wan Qiwen, Ouyang Zhenhua, Tang Ning, Ye Tong, Lou Yixiao, ZHANG Xiwen, Hu Dong, Dong Yiwei, Huang man, Mo Xiaoqi, Ma Dezhong and Huo Zun.
Dancer: Zhang Jiakai
Graduated from School of Military Culture at National Defense University of the people's Liberation Army of China, Zhang Jiakai is now the solo dancer of Shenzhen Opera & Dance Theater, a member of China Dancers Association and a member of Shenzhen Dancers Association.
In 2019, he took the lead in the Shenzhen Branch of CCTV Spring Festival Gala. His works were selected into the 11th "National Excellent Dance Works" performance of the Ministry of Culture. He won the first prize of the third "Youth Dance performance" in Sichuan Province, and the best dance poem award of the 15th Beijing Dance Competition. He participated in the creation of the work "Homeland" which entered the 16th Seoul International Dance Competition in South Korea, and "Listening While Walking" entered the 16th Beijing Dance Competition. He starred in many excellent dance drama works and participated in Hunan Satellite TV show "Dance Storm 2" in 2020, which won more attention from both inside and outside the dance circle.
Dancer: Li Jianting
Graduated from the Central Academy of drama, Li Jianting is now a solo dancer in Shenzhen Opera & Dance Theater and a member of Shenzhen Dancers Association.
In 2015, he participated in the Bharata Drama Festival.
In 2016, he participated in Shen Peiyi's special performance "Look at Home". In the same year, he participated in "Horn" with China Opera and Dance Theater.
In 2017, he participated in the opening ceremony of the 10th Asian International Forum on Drama Education and Research.
In 2017, he participated in CCTV's Shenzhen Spring Festival Gala and the opening ceremony of the International Ballet and Choreography Competition of the National Grand Theatre.
In 2018, he participated in the dance drama "The Road to Tibet" with Beijing Dance Drama & Opera.
In 2019, he participated in the dance drama "Dream Chaser" with Shenzhen Opera & Dance Theater.
Dancer: Lv Shaojun
Graduated from Shanghai Theater Academy, Lv Shaojun is now a dancer in Shenzhen Opera & Dance Theater. He participated in the dance poem "Red" in Beijing National Grand Theatre, the original Tibetan Dance "Teng" in National Grand Theatre, the opera dance poem "Daughter of the Earth" with Shenzhen Opera & Dance Theatre and the original dance drama "Dream Chaser" with Shenzhen Opera & Dance Theatre.
Dancer: Li Hongxi
Graduated from Tianjin Conservatory of Music, Li Hongxi is now a dancer of Shenzhen Opera & Dance Theater and a member of Shenzhen Dancers Association. He attended the 10th National "Taoli Cup" dance competition. He participated in the creation and performance of the dance drama "Yesterday's War". His original work "Nian" won the Creation Award of the 9th Tianjin Dance Festival. He took part in the dance drama "Dream Chaser" and modern dance drama "Sumeru". In 2020, he was selected into the third "Shenzhen Dance Talent Program" and created the work "The 11th Hour" which was invited to attend the third "LIVE" drama festival in Shenzhen. In addition, he has been invited to perform in Chile, Peru and Tanzania He also attended the CCTV Spring Festival Gala in Shenzhen, and performed for the celebration of the 40th anniversary of the construction of Shenzhen Special Economic Zone.