The solo exhibition "Bad Neon" by American artist Theaster Gates will be presented at Tank 3 of Tank Shanghai from March 19 to August 29, 2021. Gates turned the unique space of the oil tank into a roller-skating rink, inviting visitors to experience the charm of art by roller-skating, neon art, and music.
Gates visited the oil tank during its construction 4 years ago and felt inspired. Gates mentioned that this exhibition has a more diverse and open format, so that every audience from different cultural backgrounds and languages ​​can fully enjoy the experience. Gates hopes that music, roller-skating, and neon art can help improve social interaction, by creating a unique experience in the art space.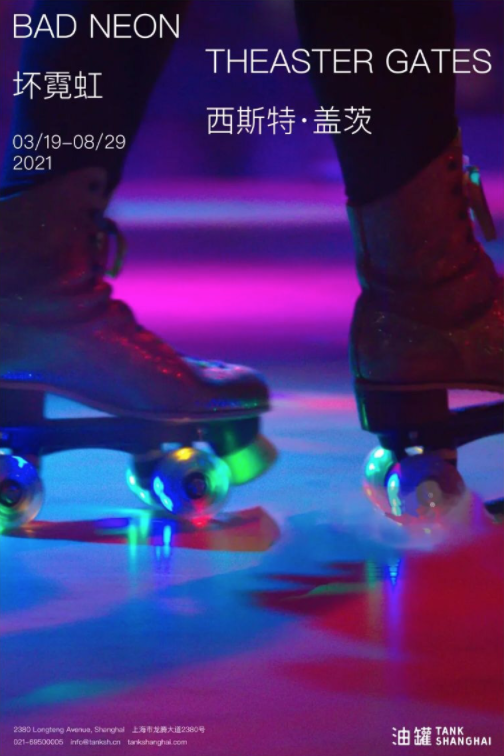 The two iceberg sculptures in the centre of the roller-skating rink, "Iceberg (Golden)", "Iceberg (Silver)" are a conceptual remake and a tribute to Chicago's House music and disco scene in the 1980s. Through the exhibition, Gates also hopes to collaborate with musicians from different genres and styles.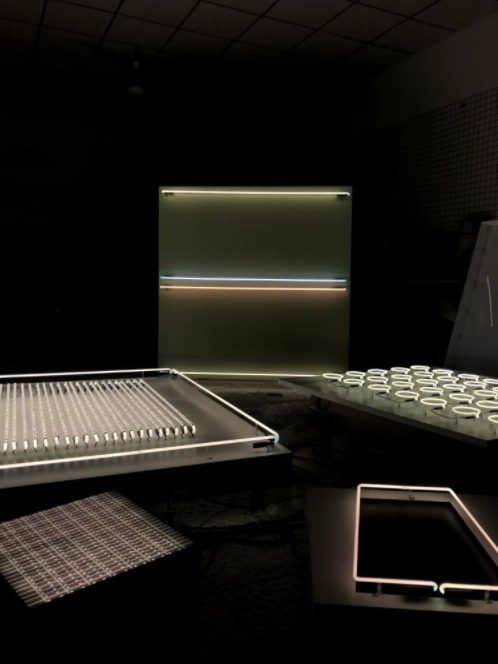 The predecessor of Tank Shanghai was Shanghai Longhua Airport, the earliest airport in China. After the airport was shut down, the remaining jet fuel tanks were converted into the current art gallery. Tank Shanghai combines the functions of art exhibition, public space and leisure and entertainment. Since its opening, Tank Shanghai has been committed to creating a new platform for discourse about the relationship between art, city and history. In this exhibition, Gates' reuse of the disused space also coincides with the past and present of the Tank Shanghai.