Introduction
The past is a foreign land. In the trilogy Yong (miniatures), TIAN Tian is going to guide the audience to exercise their imagination and explore the past as an "exotic place." The piece CUNCUN WUWO is inspired by the miniatures from Han and Tang dynasties. By analyzing relics that depict scenes of dance with the curiosity of an archeologist and imagining movement of bodies through time, TIAN reconstructs the traditional Chinese dance through her imagination. There are two parts in CUNCUN WUWO, the first part is YONG II, based on the miniatures from HAN dynasty. The second part is based on the imagination of TANG dynasty, including three small pieces: THE BEAUTY, THAT Western, Delight in Dancing.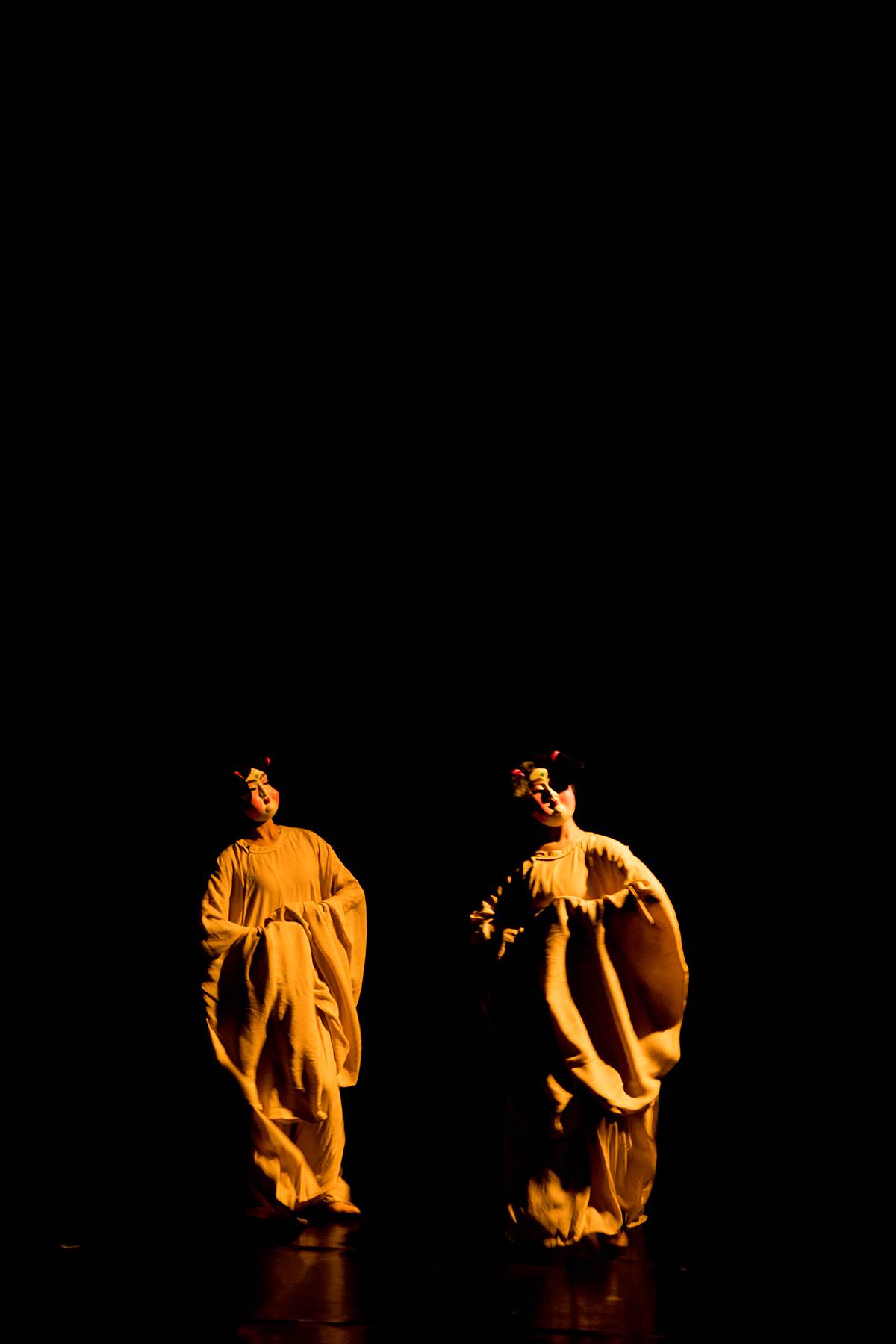 Cast members
CHOREOGRAPHER: Tian Tian
PERFORMER: ZHU Yunjun, WANGJIANG Yue-meng, WU Qian, CHEN Ying-xin etc.
COMPOSER: LU Chen, WANG Jia-nan
MEDIA: BLACKBOW
DANCE FILM: LV Zhao, CHEN Yujie
SAND ART: MING Zhe
LIGHTING: HU Jun-dong
COSTUME: WU Juan
MEDIA SUPPORT: CHEN Jun-kai
STAGE MANAGER: JIN Zhi-wei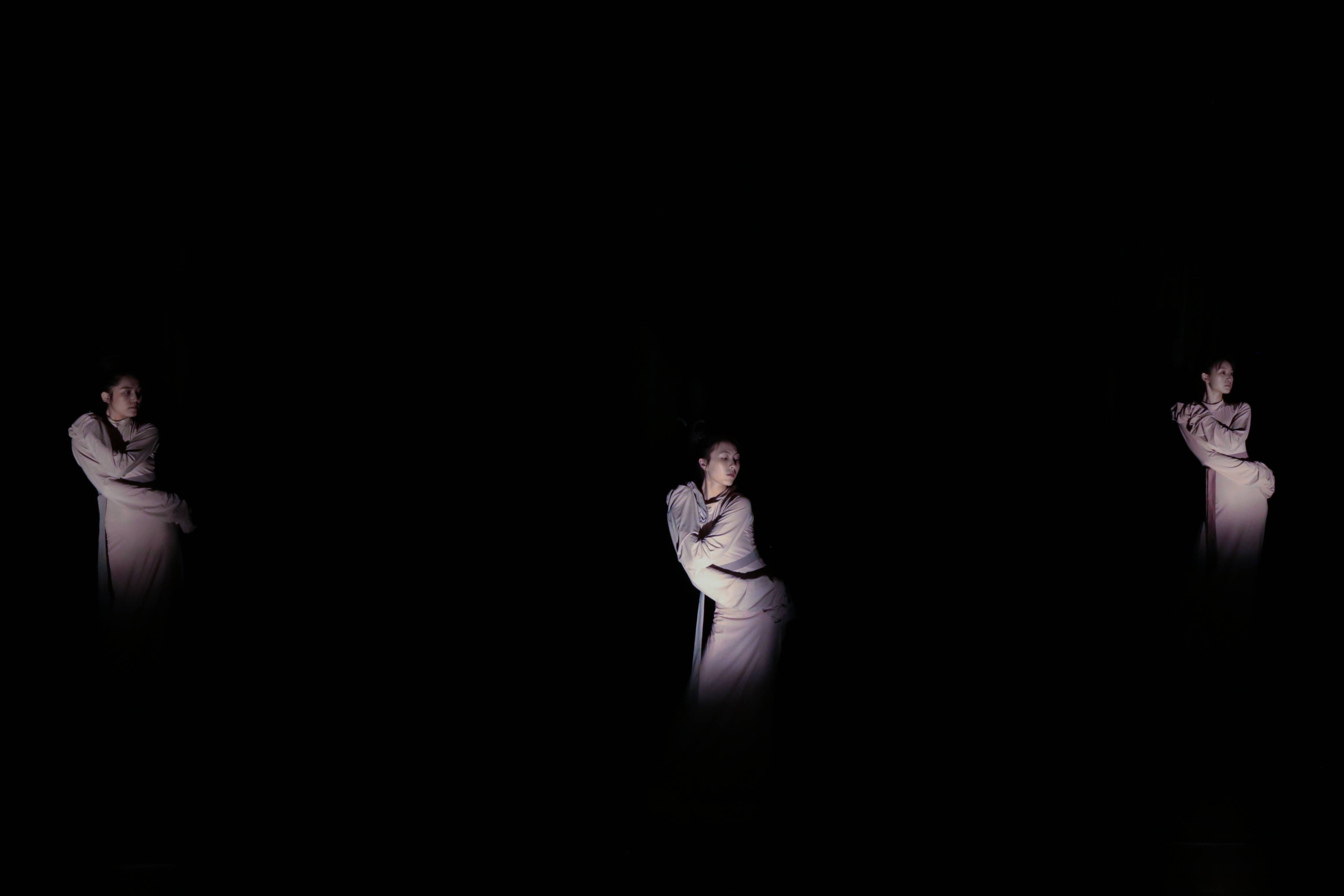 TIAN Tian
Tian Tian, is an award-winning choreographer and dancer with a specialization in Chinese classical dance. Her works have been commissioned by China as well as international art festivals such as the China National Arts Creation Project, Beijing Culture and Arts Project and European Art Festival. Tian's dance films have recently won awards in Latin America and Europe. Her recent series "YONG," inspired by unearthed Chinese statues, has received much praise from across the dance circle in China. The series also represents a merging of classical forms with contemporary media art.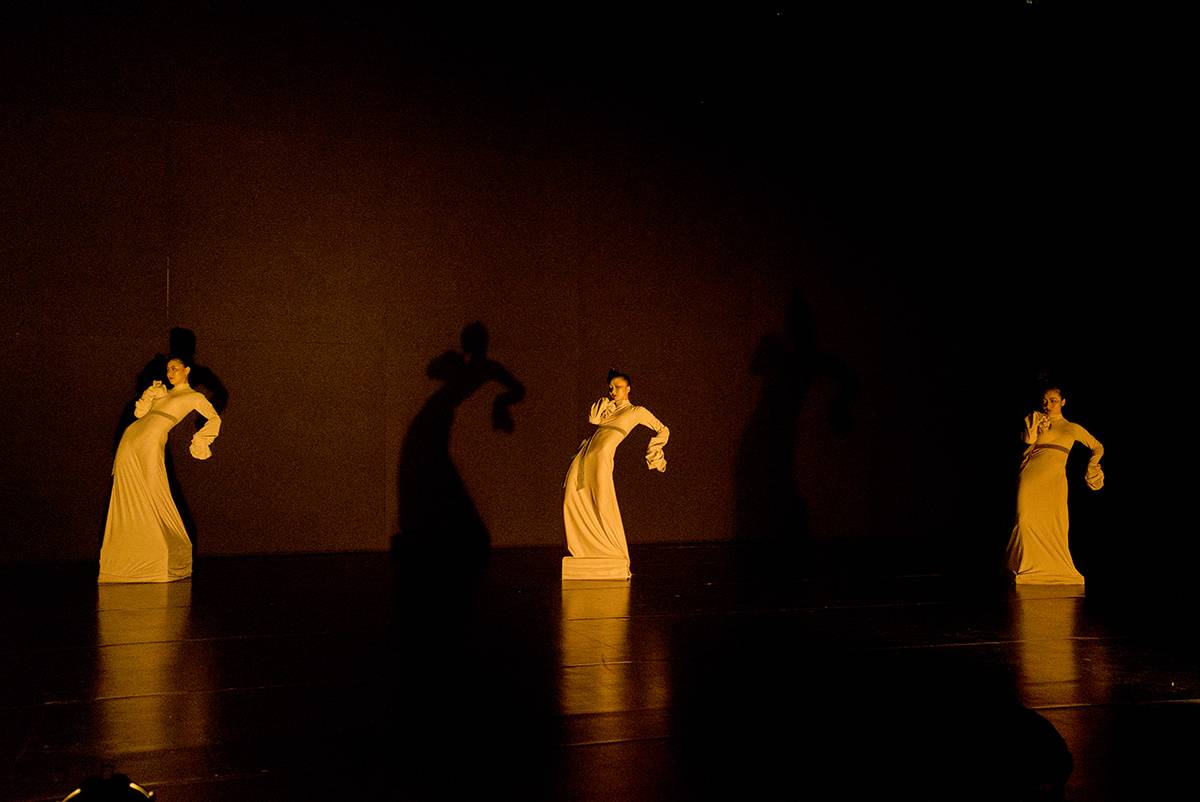 Tian Tian is also a scholar and teacher with a specialization in Chinese classical dance, dance and new media, and aesthetics and design. Tian received her undergraduate and master's degrees in Han-Tang Chinese Classical Dance at the Beijing Dance Academy under the direction of the renowned choreographer and scholar Sun Ying. In 2015, Tian received her Ph.D. in Aesthetics from Peking University under the direction of the eminent scholar of Chinese aesthetics Ye Lang. She is currently a Postdoctoral Fellow of Design Science in the School of Design, Hunan University, specializing in Indoor and Outdoor Mega-Event Directing and choreography under the supervision of Zhang Yimou and He Renke.