👉 Exchanging paper ticket at the venue with the ticket code which you received via text message starting with【YOUNG剧场】
👉 Children under 1.2m are not allowed to enter
👉 Children over 1.2m will be admitted by full tickets
👉 No cancellation
---
"Java Dance Theatre has created a work of outstanding artistry. It is a combination of live music, theatre and dance which satisfies all the senses"
And it's coming to you...
Java Dance Theatre wins awards and sells out seasons in Edinburgh and now they are bringing The Creamery, their latest work in the Artisan Series (Rise, The Wine Project)to China.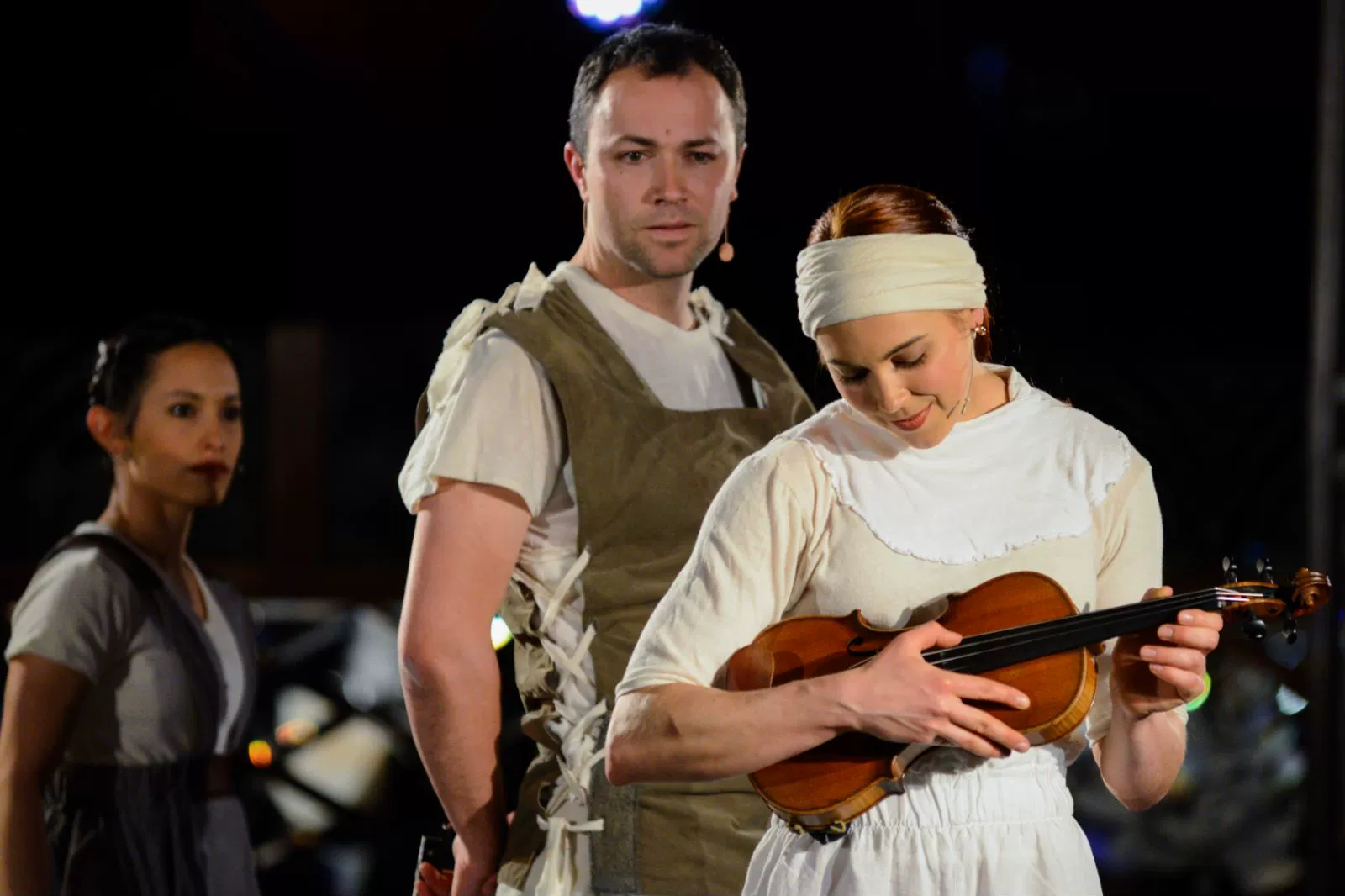 The space will be transformed into a milky delicious world as Java perform their dance theatre work inspired by cheese-making with live music - and yes they really do make cheese on stage!
The Creamery offers a new and delicious perspective on the rich creamy transformation of milk into cheese. Java's artistic director Sacha Copland has researched cheese at the Drunken Nanny Goat farm (home of award winning cheese) as well as Burgundy in France.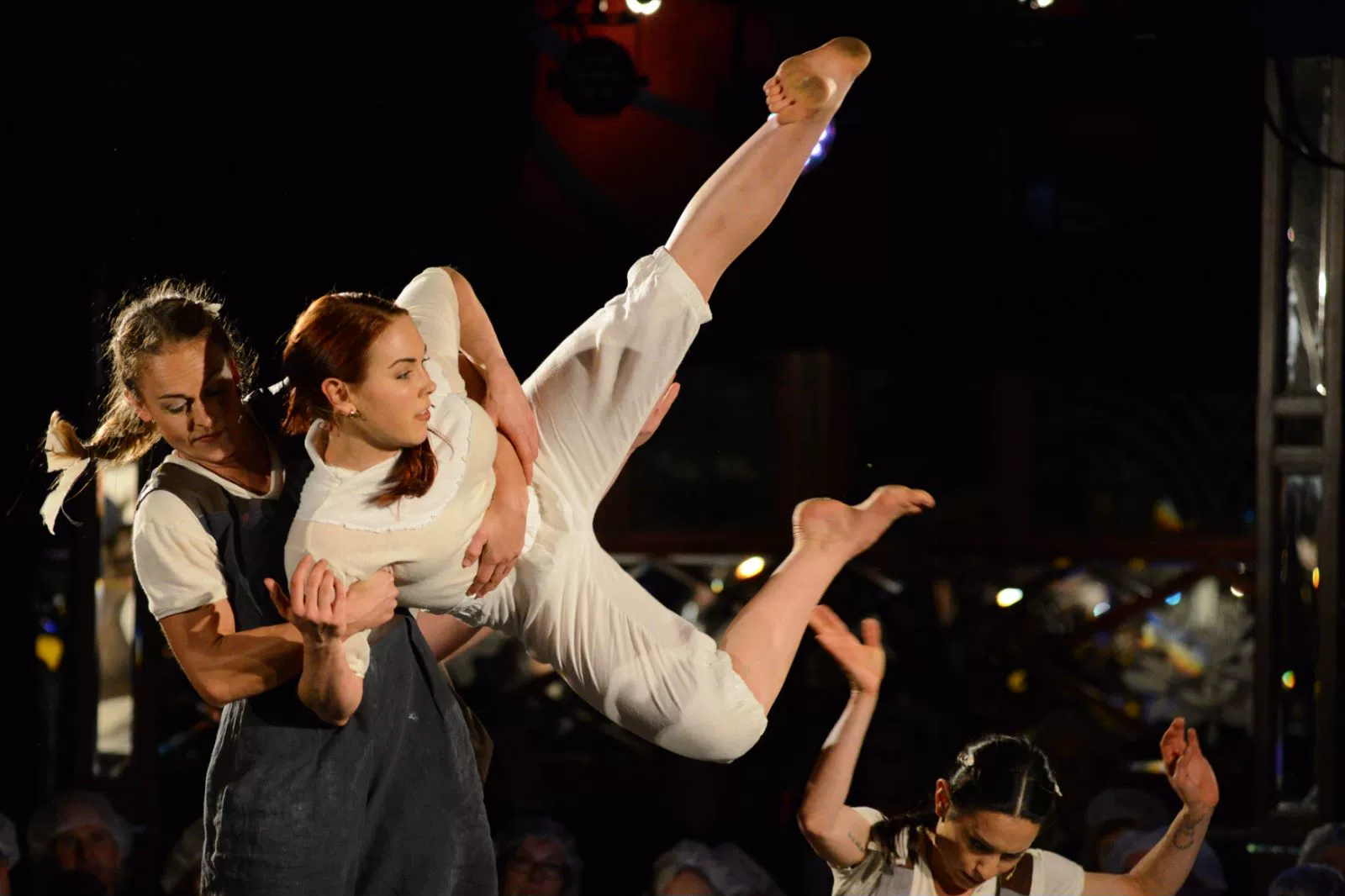 "With The Creamery we wanted to make the audience feel like they were at home, part of the sumptuous world of mountains and herbs, red hot dripping wax and cheese making. As a choreographer I love making the audience into a village where everyone is included but no one is put on the spot. The audience can taste, have a cellist play right beside them, throw herbs, see the dancers up close, take sides and smell all the delectable aromas without being singled out. Dance and live music are the perfect forms for bringing people together in festive celebration"
- Choreographer Sacha Copland
"Evidently it's Sacha Copland's mission to make contemporary dance a household name throughout Aotearoa – so mainstream that everyone's watching it."
- Theatreview
The Creamery is part of Java's Artisan Series and will tour to Queensland next year. Performing The Creamery in the cheese making area of Lancashire in the UK is also currently in discussion. The Creamery follows The Wine Project and uses cheese making to explore rivalry and forbidden love.
The Artisan Series started with bread, then wine and now Java transforms milk into cheese on stage. This culinary investigation into culture delights the senses and feeds the soul.
About Java Dance Theatre
Java brings cutting edge live dance theatre with original live music to audiences all over the world, choreographed by Sacha Copland. Java has created 22 full length shows, performing to people all over Aotearoa, Asia, Australia and the United Kingdom.
Java is the creator of the popular Back of the Bus, a site-specific dance show on a moving bus and performed multiple sell-out seasons at the Edinburgh Fringe, the world's largest arts festival.
Since 2011 Java has toured their award winning Artisan Series with accompanying works for young people. In the Artisan Series Java make bread, wine, cheese and chocolate on stage to explore human civilisation in close proximity.
Java tackle the big conundrums of this worldly existence while taking the audience for a wild ride and enriching their lives with humour, dance, music and cinnamon sticks. Java was Founded in 2003 by artistic director Sacha Copland and founding dancer Rosanne Christie.