Concrete & Grass 2017: The First Lineup!

September 16-17, Shanghai Rugby Football Club

Ringo Deathstarr, TOY, Princess Nokia, Carsick Cars, Motorama, Hiperson + moremoremore TBA!

Let's roll.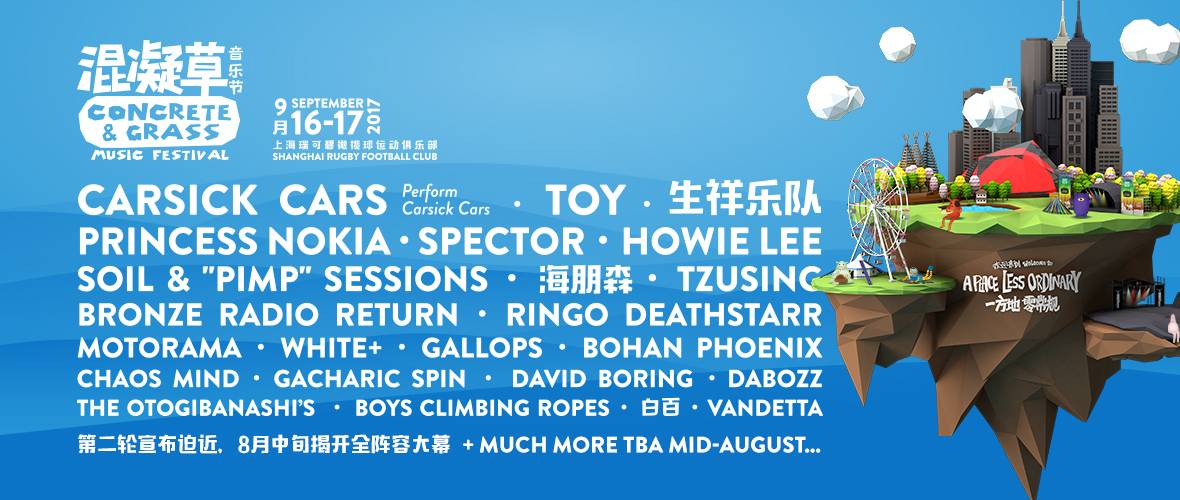 Spill the beans.

2017's Republic of 'Grass is almost a Concrete Reality.
We're unfolding this year's epic lineup in two phases – with this, the first announcement, merely a little teaser for what's to come. We're as impatient as you all are to get this all out there, so bear with us as we put the final finishing touches on this year's towering musical goodness. You're going to love it.

The full lineup in all its four-dimensional glory is coming soon soon soon, but here's a small (very small) list of acts coming to the 'Grass this year. Expect a lot more lineup announcements next week!





Concrete & Grass 2017: We're Back!
September 16-17, Shanghai Rugby Football Club

Shanghai's own "Place Less Ordinary" is back; Advance tickets on sale now; First lineup announcements in August; Let's roll.

Come Together.

China's grooviest music festival is back. Same place, same weekend.

2 days and 2 nights of ultimate doses of every shade of fun.
Rock roll rap trap funk jazz disco metal goodness, with all the usual (and unusual) trappings, distractions and ice cream. Still the most affordable escape from the urban grind out there.

It's a widely held scientific fact that everything in the universe is improved by the company of others. We've built this festival on that principle – we're pretty sure you'll find something to love here (no loners in this parade). The discovery doesn't just happen on-stage but all over our rolling grasslands.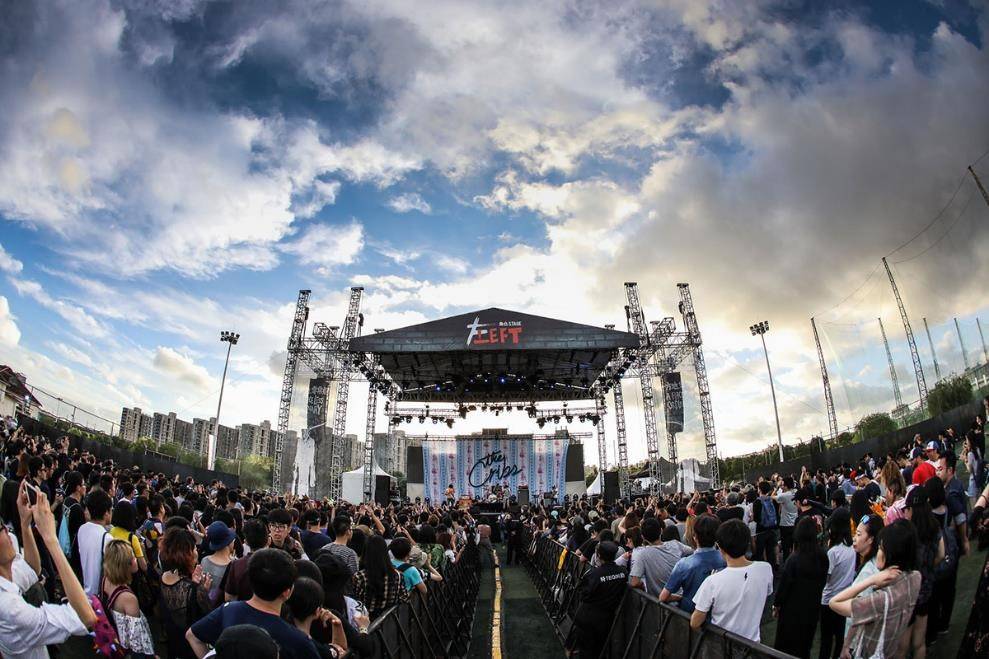 The left-field and right-on. Pretty boys and shiny girls. The queer and the shy, the loud and the bombastic. The young and the old. Music, food, friendship and community in all its four-dimensional glory.

Save the date. Concrete & Grass 2017. September 16-17, at the Shanghai Rugby Football Club. Lineup announcements are coming soon.

Bring your smiles, bring your love, bring your friends, bring your family.We can't wait to show you what we've planned.
Concrete Kids Unite:
Advance Tickets are now open for the Concrete & Grass Community (that's you!)

About Split Works:
Split Works has been rocking in the free (ish) world since 2006. Working with inspirational artists from across the globe, the good people at Split Works HQ have been a key contributor to the continued rise of China's music scene.

Split Works has launched five music festivals and promoted over 400 tours to 30 Chinese cities, always striving to stay true to a familiar refrain: the music has to be special, every single time. From Godspeed You! Black Emperor to Sonic Youth, from Thee Oh Sees to Mac Demarco and Shabazz Palaces, from Black Rabbit to JUE and Wooozy to Concrete & Grass, we love music, we love China and we love you.

About Mailive:
Mailive is a live music brand under the Damai Entertainment banner. They organize live performances for some of the biggest Chinese and foreign artists out there: handling production, distribution, and curation for a wide range of cultural events. In 2017 alone, Mailive has put together shows for artists like Huimei Zhang, Pu Shu, Zhiqian Xue, Wen Li, Youjia Lin, Bichang Zhou and others.