- Receive Tickets via Express Delivery
- All Attendees Require a Ticket
- Recommended Age: 4+
- Show Lasts 50 mins
- No Cancellation
"...The dancers rose out of soft light and electronic melodies, giving the impression of a whole new univserse. The set was constantly moving, the silhouettes of the dancing against a moving tide, and the sounds were scintillating.…" - Gwenola Gabellec, La Provence, Marseille.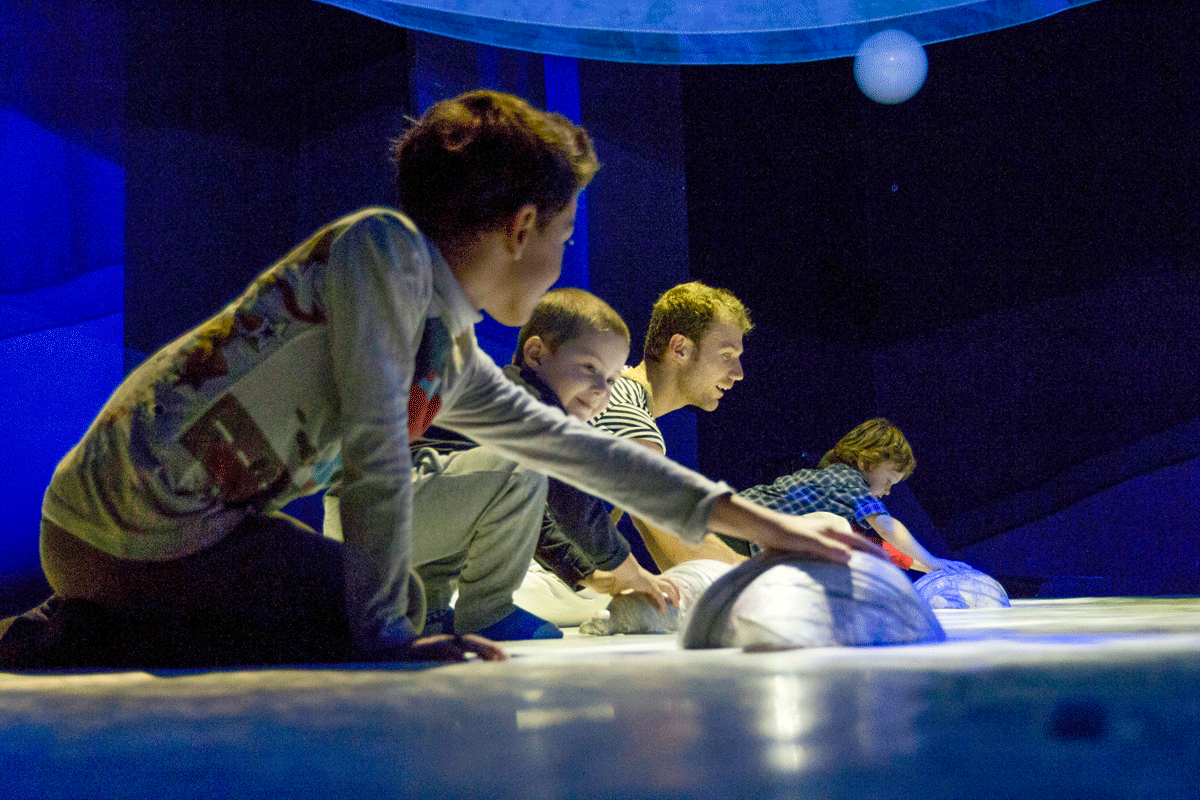 Bleu, a Production Devoted to the sea
'A long, long time ago, the nymphs who roamed the natural world could be seen by anybody who let go of worries and listened to the wind, to bird song, to slight rustling or to whoever paused to sense distant lights flickering or the calm of night-time.' This story of the sailor's encounter with the forces of nature is inspired by the legends and mythologies that the Mediterranean Basin has treasured since the beginning of time.
Two dancers take their place on stage: he is a Sailor, She is a magical character. A few at a time groups from the audience will be invited into the stage space, as little sailors, to take active part in the games that mark various situations arising during the narration of the story.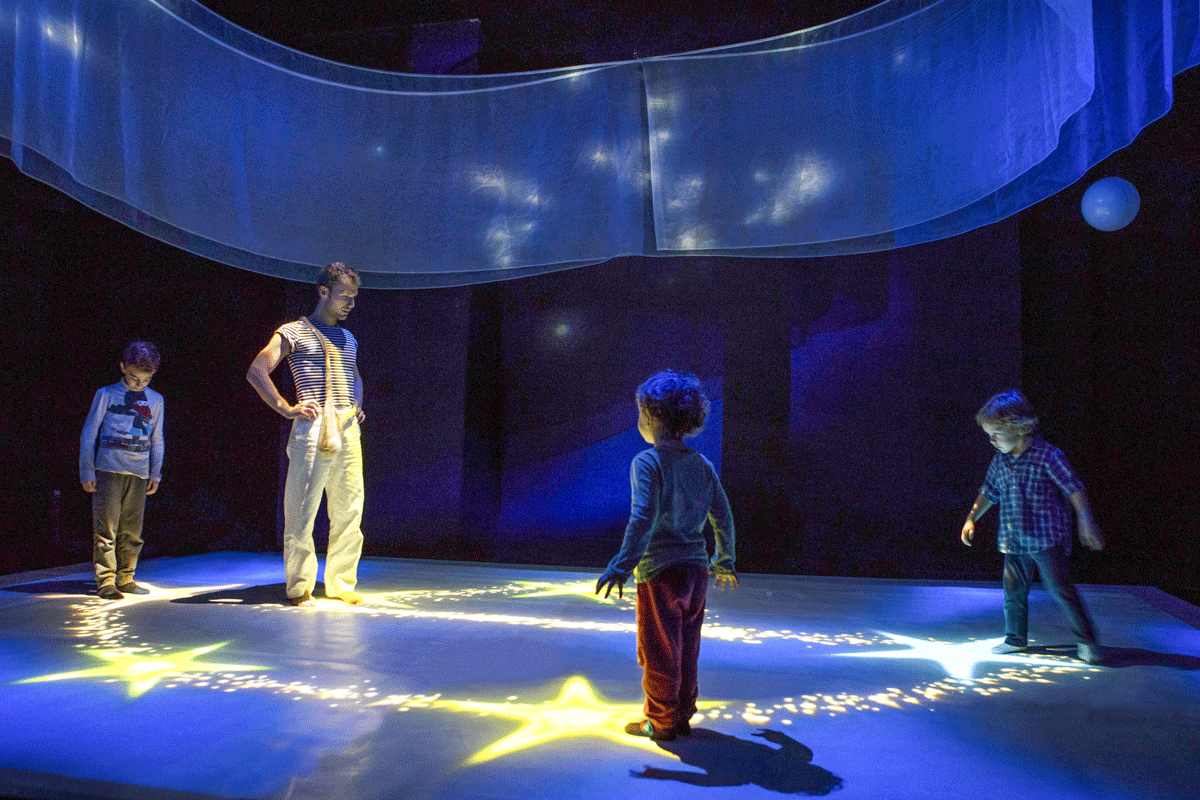 Compagnia TPO
Based in Prato, Italy, Compagnia TPO invites audiences to play and learn with its performers. Space is the protagonist in TPO's shows. Thanks to the use of interactive technologies, every production is transformed into a sensitive environment where art and play converge through imagery, colors, and sounds. Dancers, performers and the audience itself interact with each other, exploring new forms of expression that go beyond language and cultural barriers.
TPO shows are renowned for using big visual sets which transform into interactive theatrical spaces thanks to the use of sensors and digital technology. As a result, TPO productions are accessible to a vast international audience.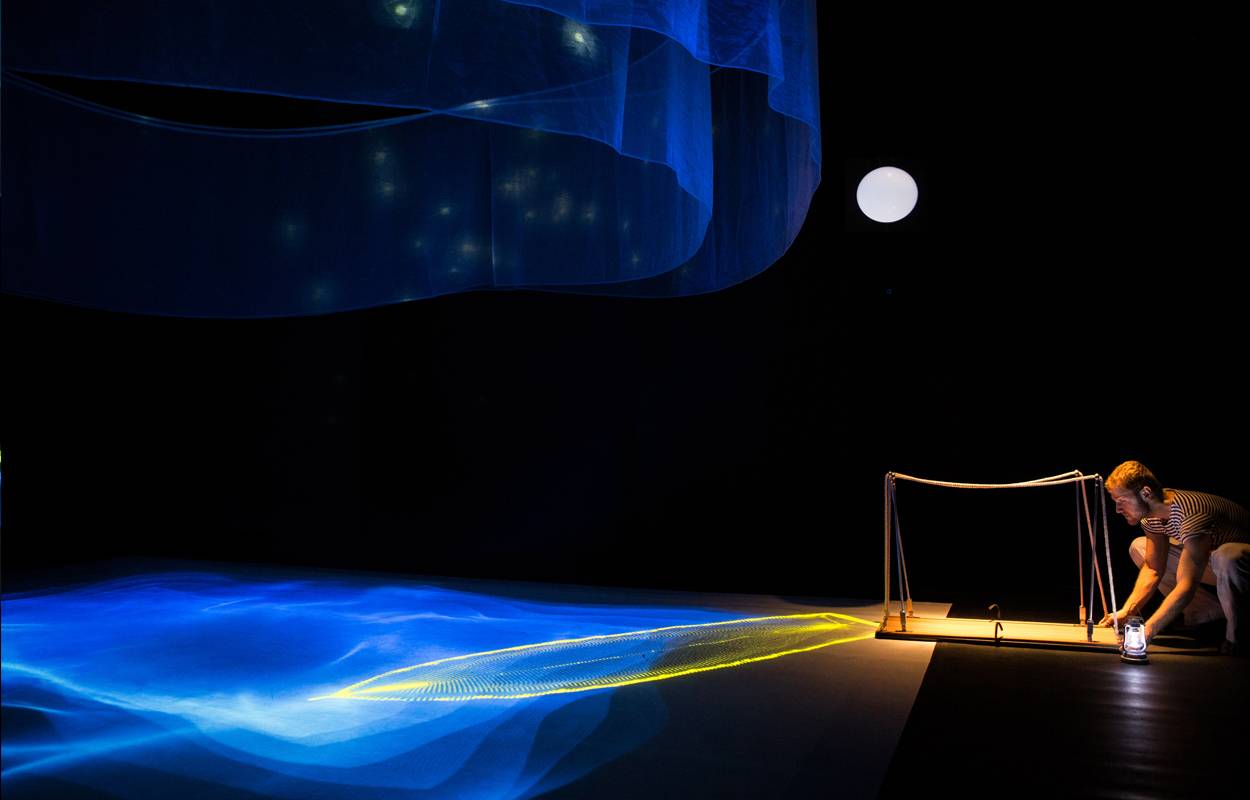 Artistic direction:Francesco Gandi, Davide Venturini
Choreography:Anna Balducci
Visual design:Elsa Mersi
Sound design:Spartaco Cortesi
Computer engineering:Rossano Monti
Costumes:Fiamma Ciotti Farulli
Props:Livia Cortesi
Organization:Valentina Martini, Francesca Nunziati, Chiara Saponari