👉 Exchanging paper ticket at the venue with the ticket code which you received via text message starting with【YOUNG剧场】
👉 Children under 1.2m are not allowed to enter
👉 Children over 1.2m will be admitted by full tickets
👉 No cancellation
---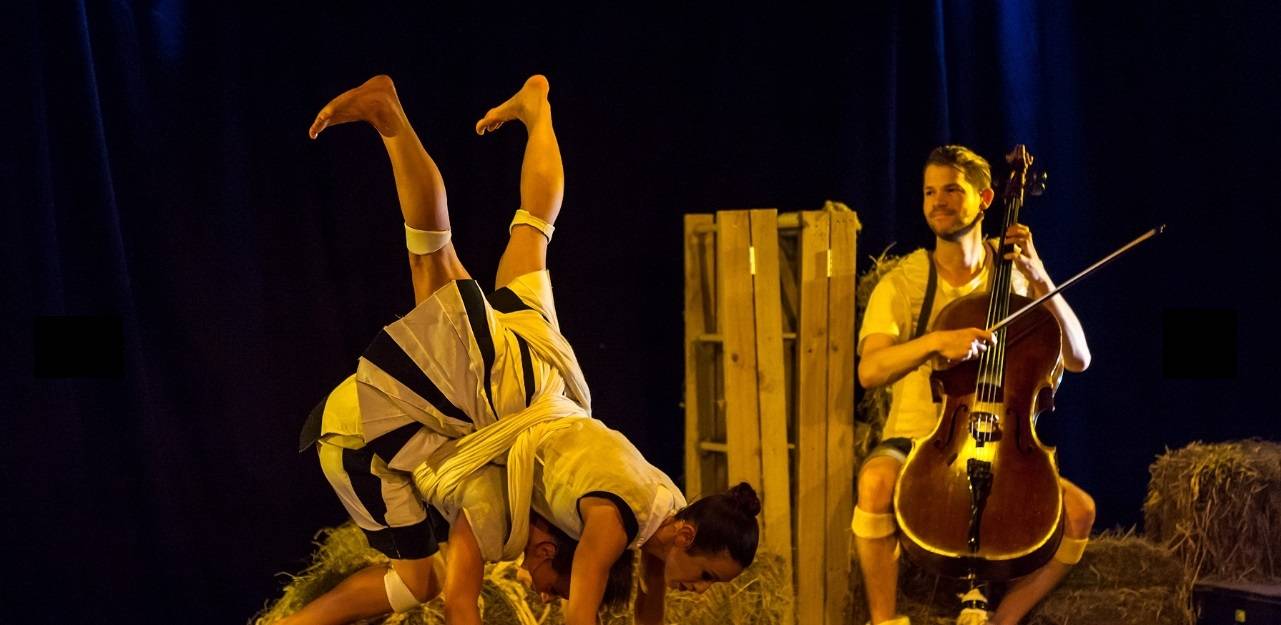 About show
Amazing animals, squirting milk jets and flying hay bales combine with all the bells and whistles to make cheese. Dancing milkmaids and yodelling goatherds will lead you on a farmyard frolic as they attempt to make their first ever cheese. If you have ever wondered where cheese comes from or cried over spilt milk this is the show for you. Cheese is an epic journey from grass to milk to stringy, chewy, stretchy, rubbery, crumbly delicious cheese.
From the makers of Dirt and other Delicious Ingredients Java Dance Theatre brings you their signature brand of delicious smelling dance, live music and theatre.
Review
"utterly delightful show" - Dominion Post
"It really will put a smile on your face." - Theatreview
"very clever and entertaining" - Dominion Post
"Imagination is the winner of the day" - Dominion Post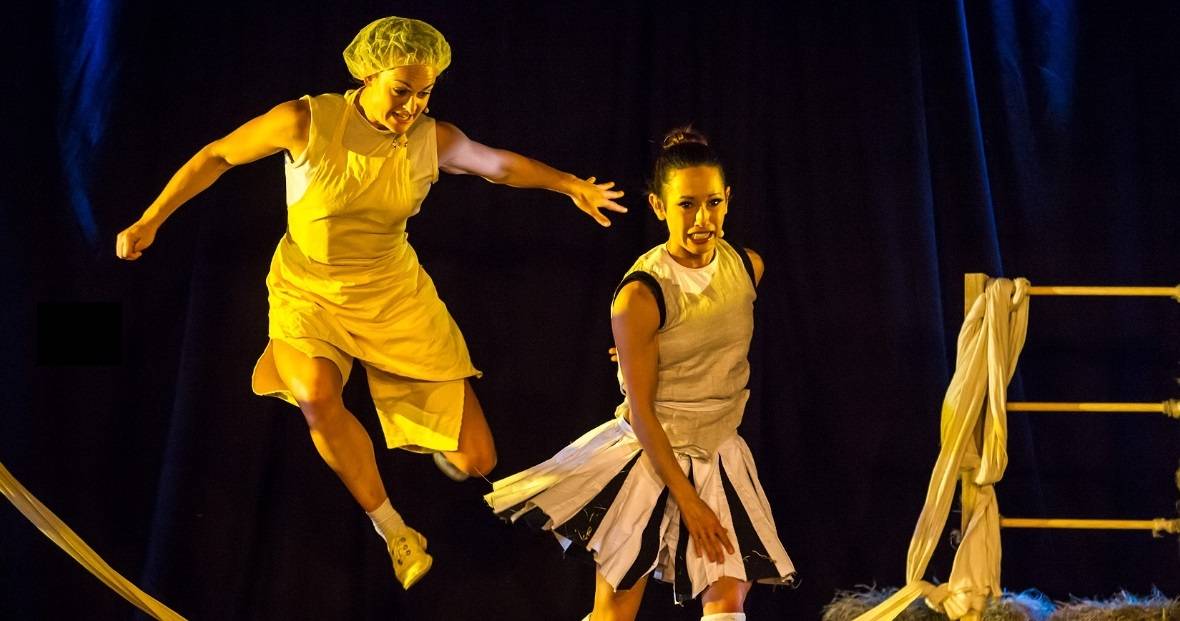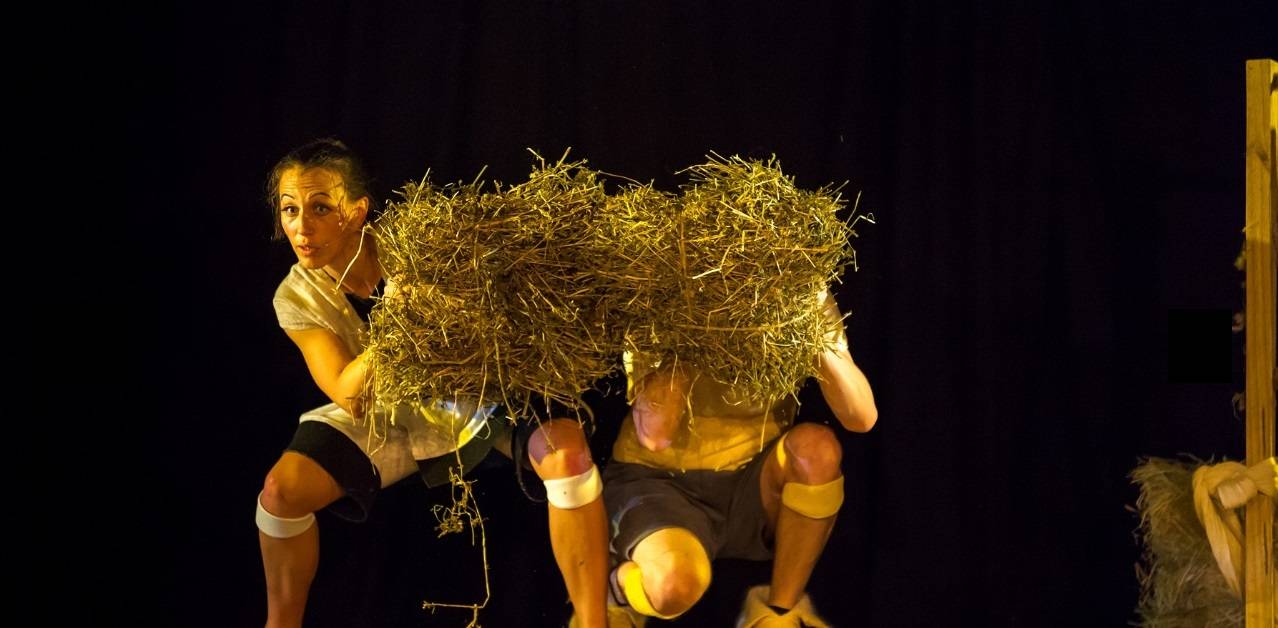 About Java Dance Theatre
Java brings cutting edge live dance theatre with original live music to audiences all over the world, choreographed by Sacha Copland. Java has created 22 full length shows, performing to people all over Aotearoa, Asia, Australia and the United Kingdom.
Java is the creator of the popular Back of the Bus, a site-specific dance show on a moving bus and performed multiple sell-out seasons at the Edinburgh Fringe, the world's largest arts festival.
Since 2011 Java has toured their award-winning Artisan Series with accompanying works for young people. In the Artisan Series Java make bread, wine, cheese and chocolate on stage to explore human civilisation in close proximity.
Java tackle the big conundrums of this worldly existence while taking the audience for a wild ride and enriching their lives with humour, dance, music and cinnamon sticks. Java was Founded in 2003 by artistic director Sacha Copland and founding dancer Rosanne Christie.
What's MOO Town!
As part of our Autumn IS Festival we will be welcoming JAVA Dance all the way from New Zealand with their performance of CHEESE for Kids! To celebrate this fruition season and the exciting event, we are transforming Theatre YOUNG into a playground for children and have planned a variety of activities just like an indoor market (MOO Town)!
From watching how CHEESE are being made on stage to participating in painting workshop and collecting achievement stamps, from enjoying tastings provided by Dr. Cheese to make Plant-based craft by our local beloved Knowledge & Innovation Community Garden, MOO Town will be a pack of fun!
And here is our invitation for all, adults or children, to join our celebration of this harvest season.
MOO Town Schedule - 26th Nov. 2023
Morning Market
Time Activities Location
9:45-11:45 MOO Town Opens Various
(during the time we'll open market including plant DIY, painting workshop, book corners etc.)
10:00-10:45 CHEESE MAIN STAGE
11:00-11:45 CINEMA GREEN BOX
Afternoon Market
Time Activities Location
13:45-15:45 MOO Town Opens Various
(during the time we'll open market including plant DIY, painting workshop, book corners etc.)
14:00-14:45 CHEESE MAIN STAGE
14:45-15:30 workshop for CHEESE MAIN STAGE
15:00-15:45 CINEMA GREEN BOX