This exhibition is organized by Shanghai chi K11 Art Museum.
The universe is an endless hoax, in which everything is perpetually mutating. In the creation of art, medium can be regarded as a tool, which allows for the unconventional transmutation of materials that lies beyond the naked eye. It is imbued with potentials to probe behind appearance and shatter pre-established frameworks.

The exhibition Capricious Structure features independent projects by four young artists from both China and abroad, including Andrew Luk (Hong Kong), Brendan Fowler (Los Angles), Wu Juehui (Hangzhou), and Shen Xin (London/Amsterdam). The works presented reflect on the mutual intervention between the artificial and the natural, the interstices of interior and exterior, and the fictionality of video, all contesting the capricious nature of medium.

Artists from various backgrounds use their idiosyncratic perspectives and visual lexicons to reconstruct narrative space, exploring ideas around urban conditions, industrialization, technology, economy, and race. Emerging from and yet operating outside of the mainstream culture, artists have orchestrated a series of heterogeneous temporalities. They can be seen as a manifestation of the dynamic worlds envisaged by the artists as well as a mind game with the viewer.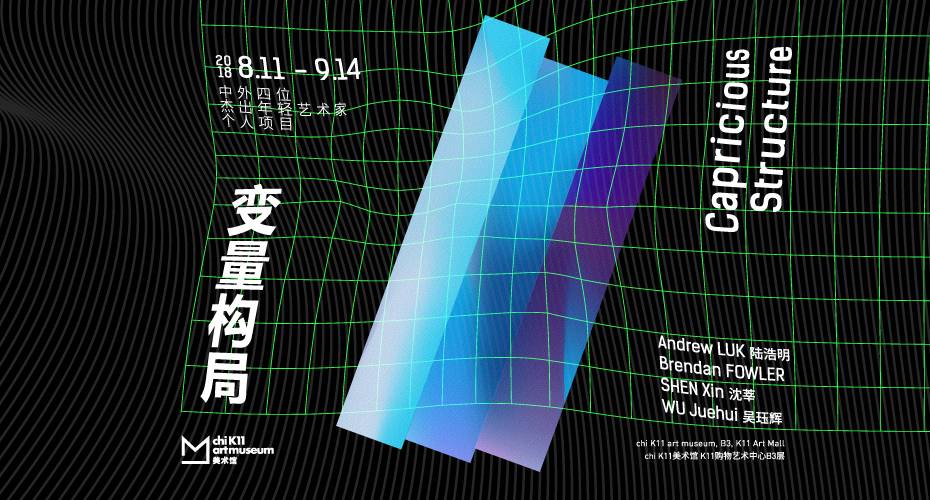 Wu Juehui's Loophole.temp attempts to transpose and interfuse the viewer's perception and illusion. Using the technique of laser projection, Wu constructs a "loophole" space that resides on the very edge of perceptual reality. The physical world as we know it is stripped of its representational skin, exposing its internal grid structure as if it is an unrendered or failed 3d model. It enables the participants to temporarily suspend their belief and embrace on a quest for self-discovery, while becoming unconsciously subjected to the scrutinization of the matrix. Through a series of experimental spatial manipulations, the space is being dissected, folded, and exfoliated. Therefore, the artist attempts to examine the depth and breadth of this simulated theoretical space as well as its physical counterpart. Once trapped within this highly-charged "loophole" environment, would you find a hideout or a way out?

Born in 1980 in Hangzhou, China, Wu Juehui is currently teaching at the School of Intermedia Arts, China Academy of Art and is the founder of UFO Media Lab. As a multimedia artist, Wu creates works of art that merge various fields, exploring the "potential interface" between arts and science, body and media.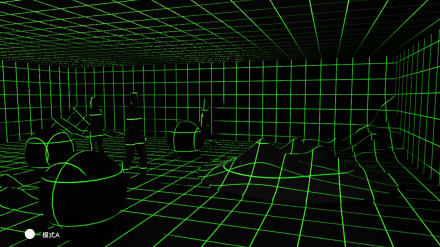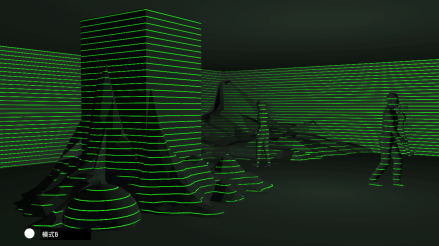 Shen Xin (b. 1990 in Chengdu) lives and works in London and Amsterdam. Through moving images and performative events, Shen's practice aims to fabricate affective relationships, examining the techniques and effects of how emotion, judgment, and ethics circulate through individual and collective subjects.

The three works occupy various stages of empowerment in which fiction becomes increasingly pervasive, morphing into different species of fabrication. These works are consciously organized, through which their seemingly orderly structure conceals the possibility of being overturned and rebuilt at any moment, which produces new function within these spaces.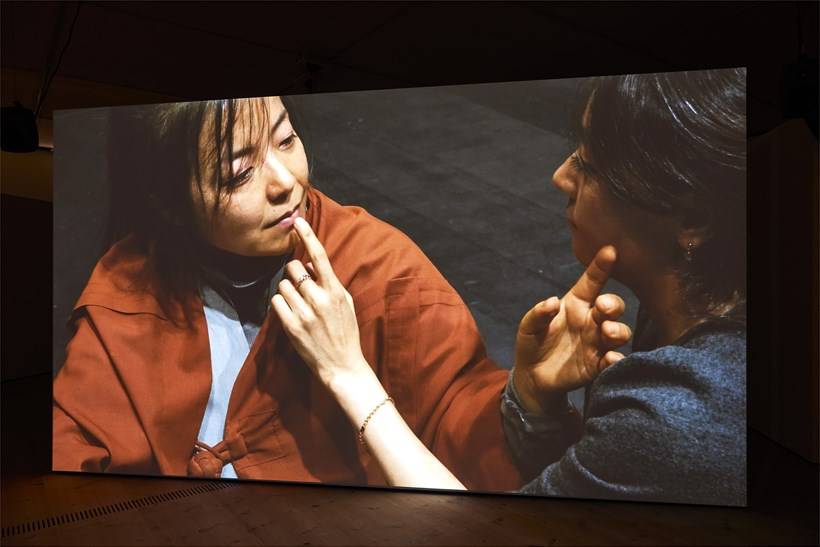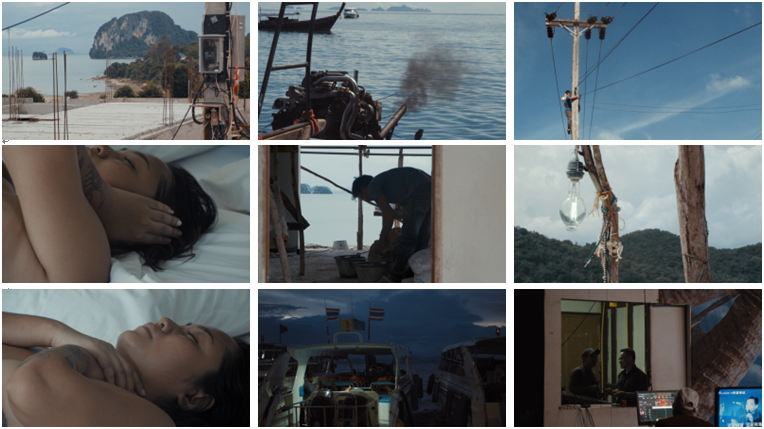 Andrew Luk (b. 1988) is a Hong Kong artist whose material-based practice of creating installations, sculptures, and images investigates how civilization regards itself in relation to nature by way of examining human projects as well as studying naturally occurring systems of entropy, anti-entropy, and preservation.
The material based and process driven art work of Andrew Luk draws lines between that which is natural and manmade. His artwork reverses and subverts these prescribed roles, often through the use of unconventional material or considered modes of production. Much of the work in this exhibition also reflects on the invisible, yet massive quantities of technology and labor that are currently in use throughout the world. As technology diminishes the evidence of human labor, such labor is subsequently devalued. The acceleration of change and compression of time allow innovation to take effect as soon as it is discovered, leaving little to no room for reflection and assessment. Ultimately, this may lead the value of a person to equal that of a featherless biped with broad flat nails.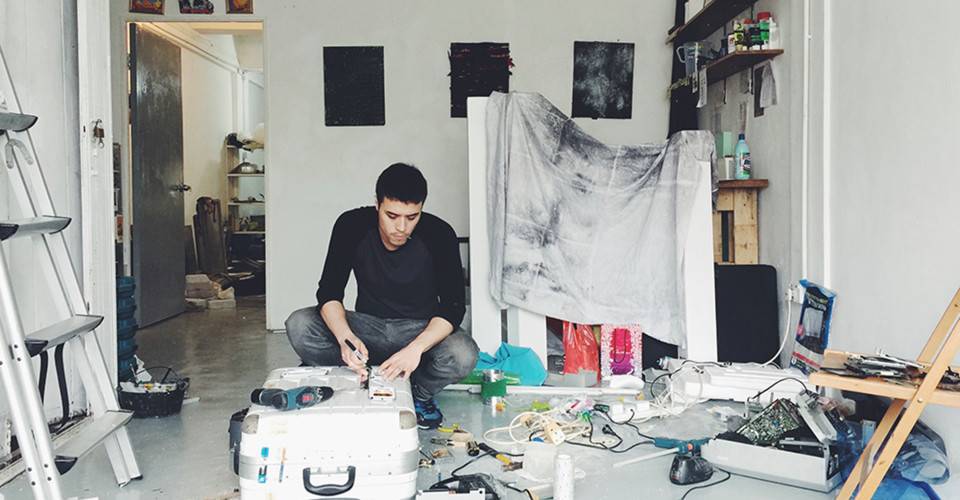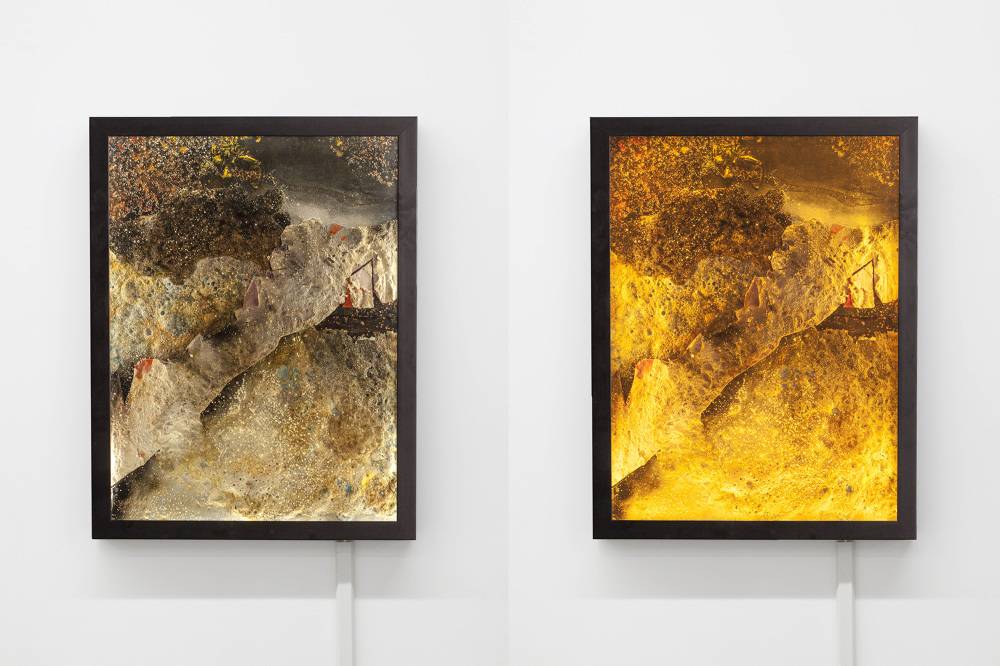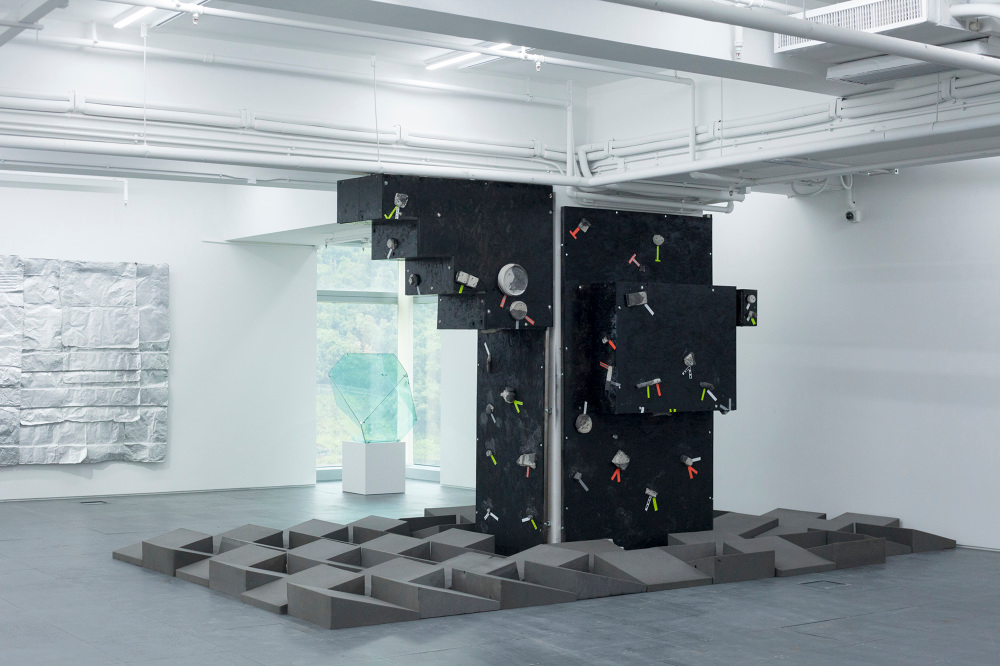 Brendan Fowler (b. 1978) currently lives in Los Angeles, the United States. His career spans multiple disciplines, including music, art, and fashion. His artistic practice incorporates his music background in free jazz and uses readymades to show the process of deconstructing and reconstructing. Within the exhibition space are free-standing "production flats" and wall-mounted sculptural paintings; they unabashedly proclaim their internal construction, activating the surrounding space in which the spectator is forced to oscillate back and forth. In his early work, sculpture, photography, and fabrics are layered, folded, sutured, and amalgamated. The seemingly casual configuration of various elements, which are inlaid within the frames and stacked upon each other, is in fact meticulously staged by the artist. The resulting effects of crashing and blocking produce a tension between improvisation and composition, like the moment when a band of free jazz musicians accidentally arrives at the same tune. For Fowler, these pieces are simultaneously images, sculptures, and performances.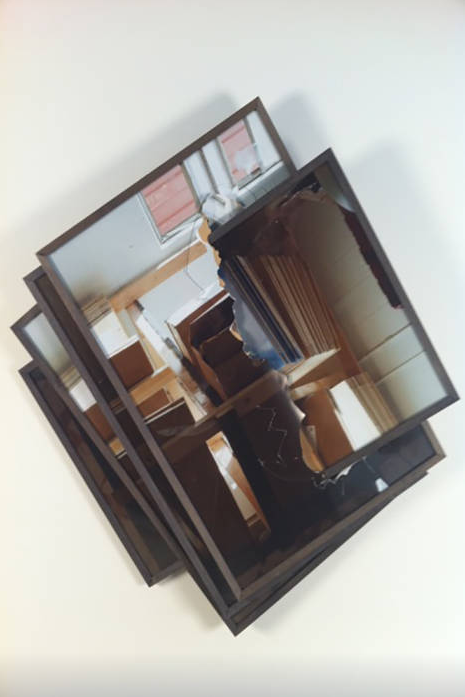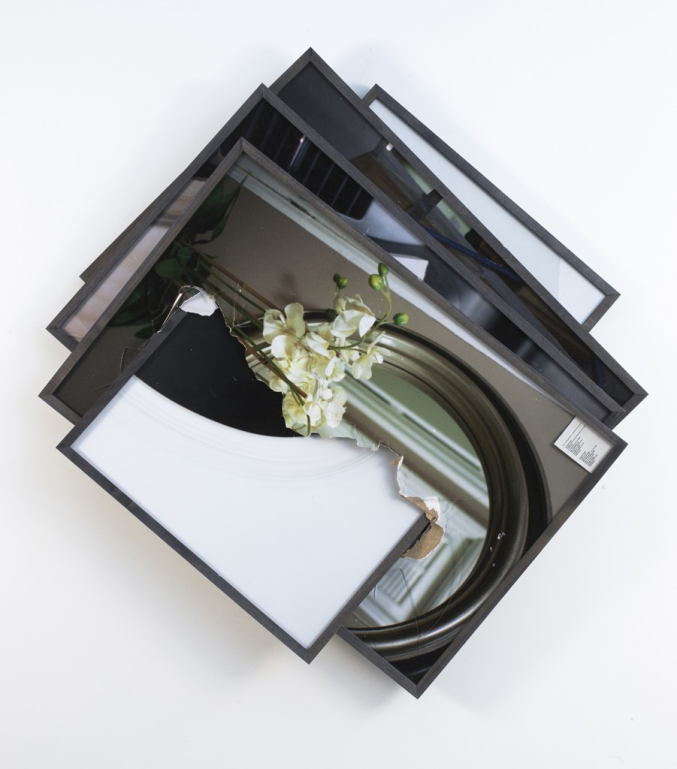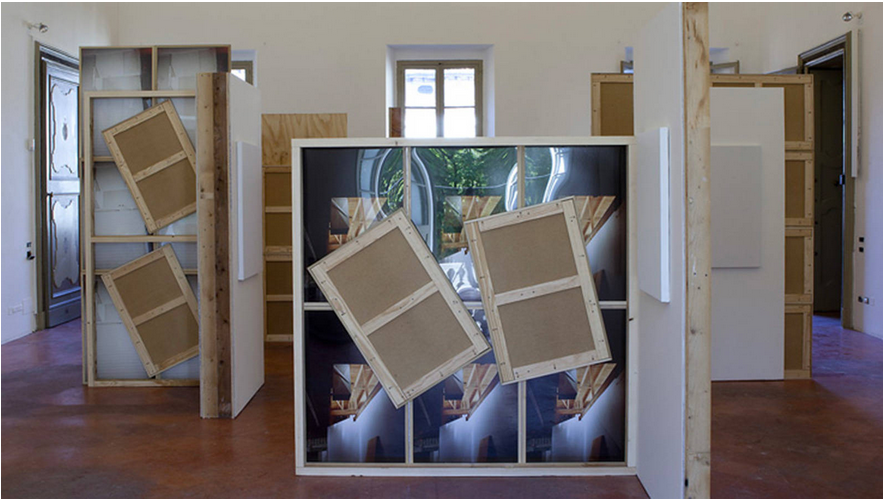 Souvenir package:
1 ticket + transparent tote + booklet + lanyard
chi k11 Art Museum specially commissioned this cool and practical exhibition souvenir tote bag with abstract patterns and pops of color. The lanyard is a very versatile and trendy piece of accessory that can be used on bags or with your outfits.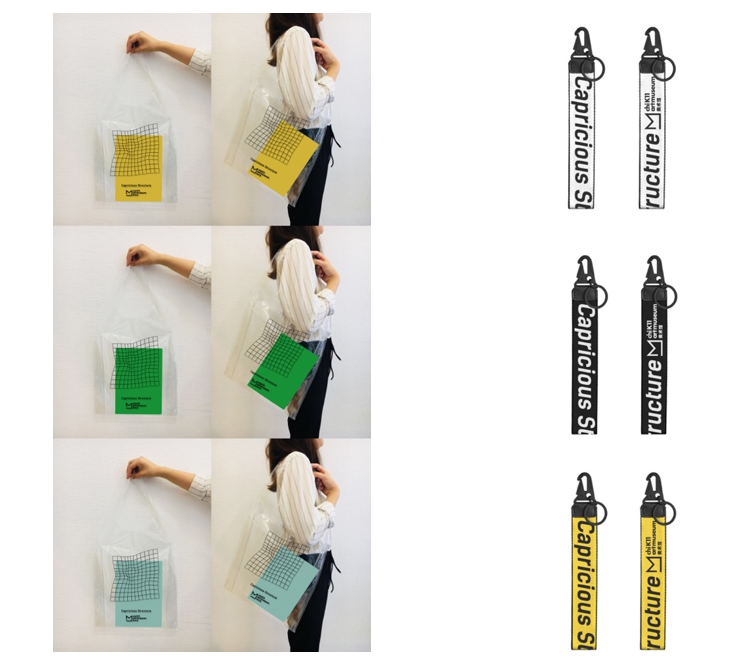 chi K11 Art Museum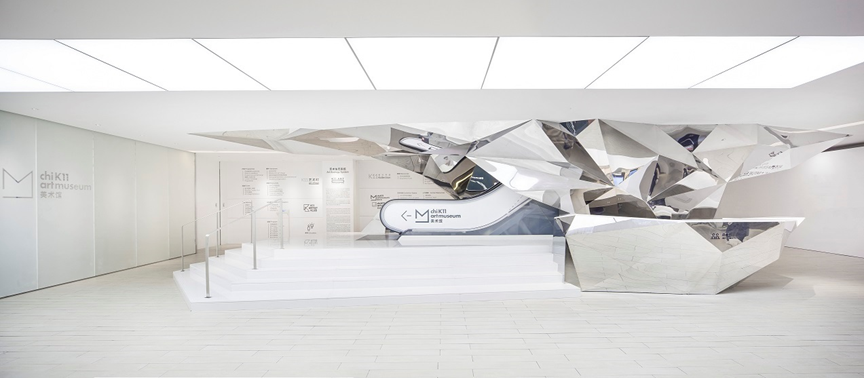 Established in 2013, the chi K11 art museum (Shanghai) is one of the leading art spaces in Shanghai; with over 3000 square-meter dedicated to exhibitions and cultural events, the centrally located venue is a pioneering space that connects art with the masses. The spectrum of programming held at the chi K11 art museum encompasses; exhibitions, educational schemes, art forums and the Artist Klub. The venue facilitates public engagement with art and culture, whilst providing a popular platform for emerging art talents to an extensive audience.