BR2 is a light itinerant show.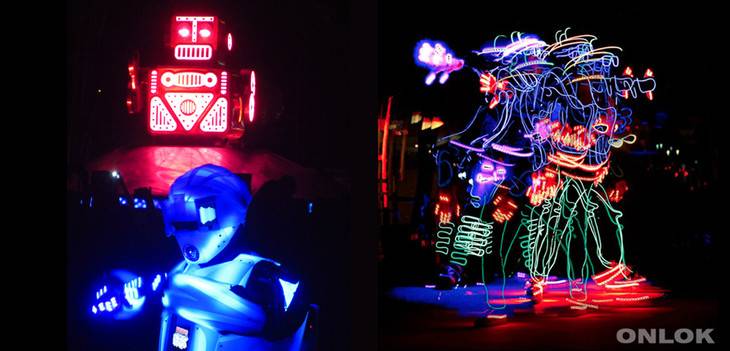 Year 2222: the sunlight no longer reaches the planet Earth because of the climate change... but we aren't completely in the dark!
BR2 robots are entrusted to amuse and nurture Humanity with their light, created from solar rays, a magical light that causes laughter, health and happiness!!!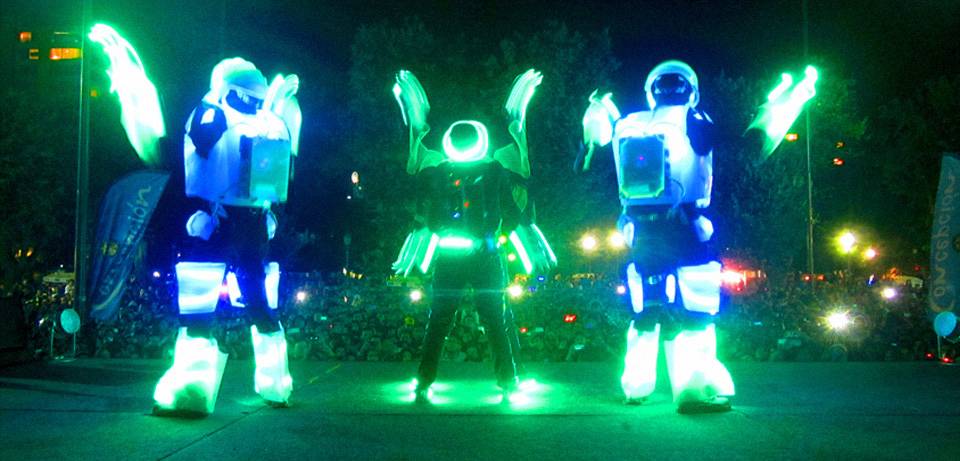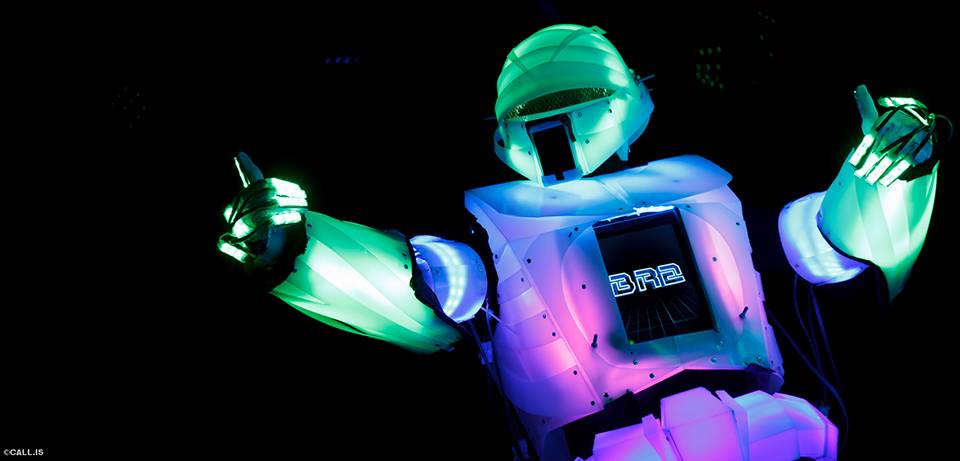 So, if you see them walk towards them! And above all... enjoy the show! The BR2 (two male and one female) will demonstrate that robots can dance as well...
Performance: Brodas Bros
An international company of hip-hop, dance and urban culture born in Barcelona in 2006.
"A flow of energy, art, humor and imagination that reaches the young and the adults."(El Periódico)