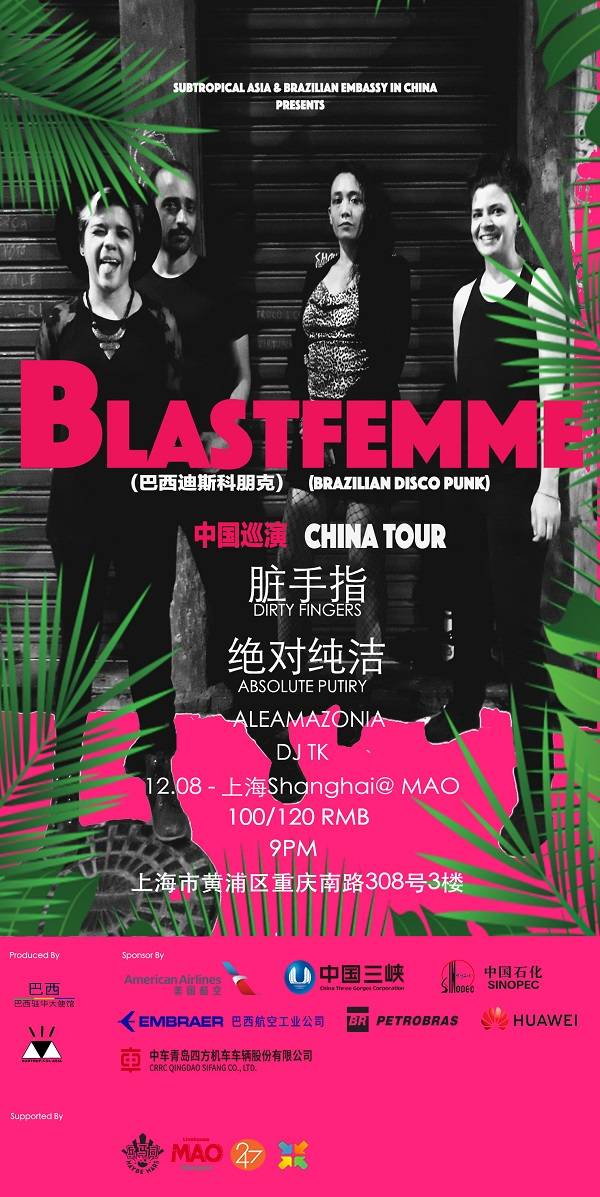 From the depths of the dangerous underground of Rio de Janeiro, in Brazil, BLASTFEMME appears. Band formed under the feminist dogma that embodies in explosive concerts the urgency, the revolt, the sensuality and power of the cause in the presence of imposing stage of the punk muse Danni Vallejo. Driven by disco punk beats added with melodies sometimes subtle and at other times, dirty and confused.
The band is newly formed and is in the process of recording their first album, in the face of the current political moment in Brazilian, Blastfemme presents itself as a resistance, a fight, a force in the movement for women's rights in the country.
In Shanghai, the explosion will be greeted by the live-fast-die-young kids of DIRTY FINGERS, the mental trigging ABSOLUTE PURITY and the debute of Brazilian no wave chaos of ALEAMAZONIA. The after party will be provided by Brazilian funk, samba, dance floor heater DJ TK.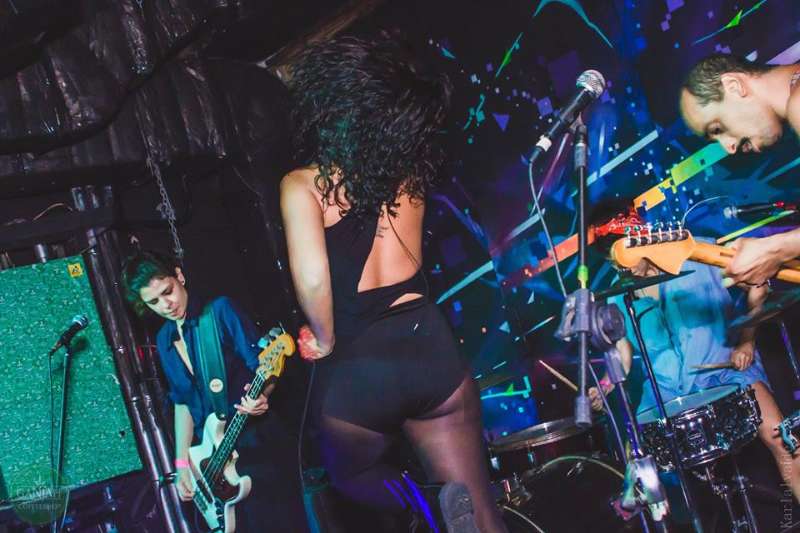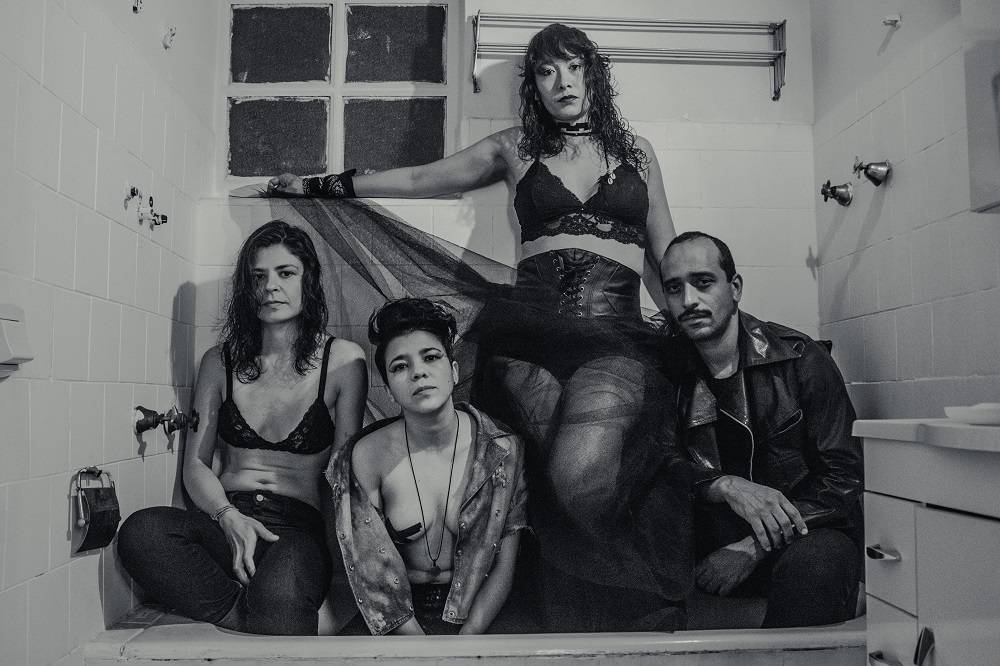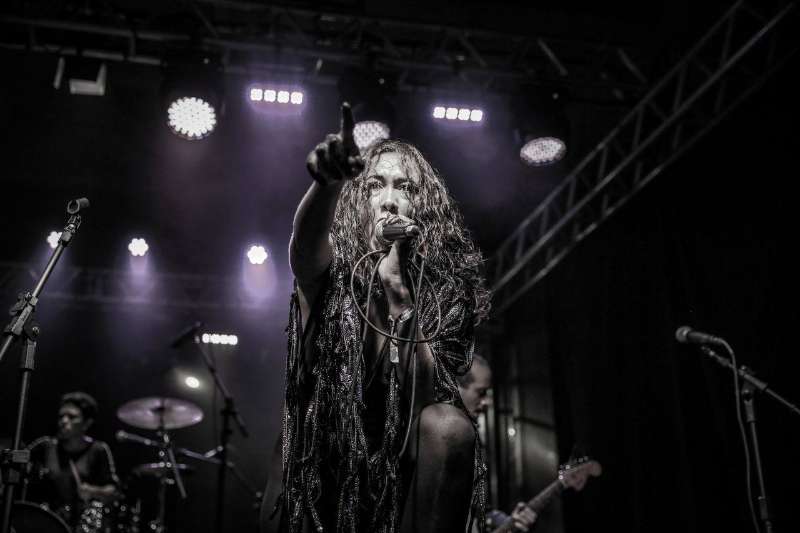 Supporting bands:
Dirty Fingers:
Founded in 2013 and dissolved at any time. At first, it was a student band. With the addition of social musician Xiaohai, it became a rogue band. Later, he absorbed Brazilian drummer Zhao Zilong. Become a legendary rock band that lasts forever.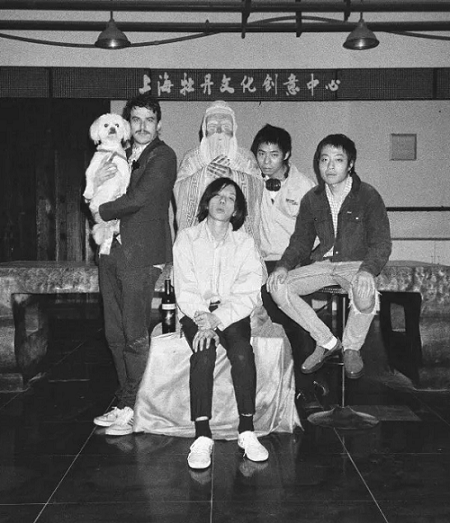 Absolute Purity:
Bound in contrast and contradictions, Absolute Purity pairs fierce desperation against melancholy and innocence. The band was formed in December 2016 by singer Wen Jun (ex-Guai Li), guitarist Tang Ting, drummer Zhang Yun and bassist Dami, each bringing their own musical direction.
Drawing on experimental, post-punk, electronic music and psychedelia, their sound spans the aggressive, melodic and pure, going between the everyday mundane and unhinged madness.
AleAmazonia:
AleAmazonia is a musician, composer, filmmaker and independent producer born in Curitiba, Paraná and settled in the cities of Shanghai and Beijing, China. He is founder and producer of the Xangainese bands Little Monster and Dirty Fingers.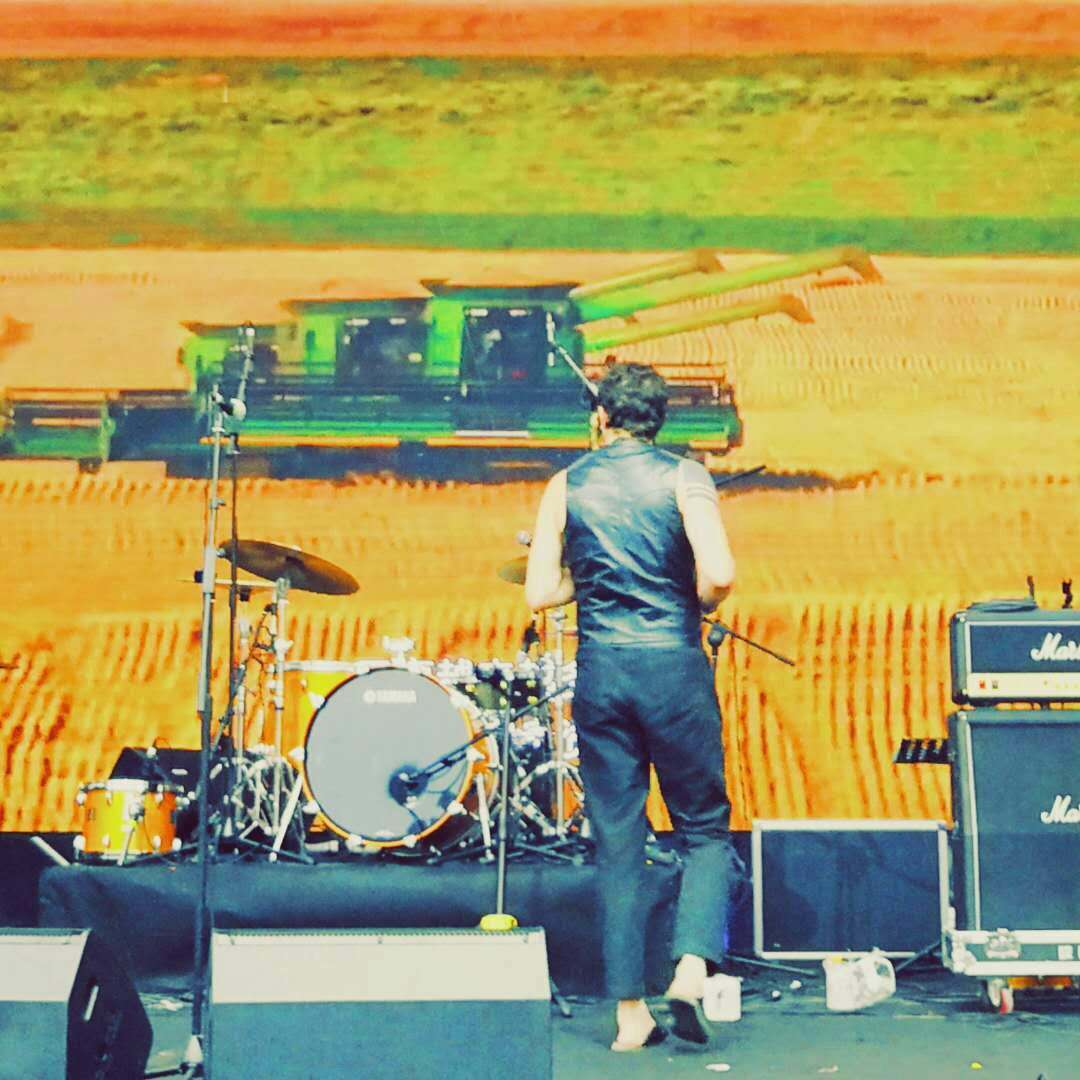 DJ TK
When DJ TK arrived in China in early 2004, he discovered a great nightlife culture. Setting up his base in Beijing, DJ TK brought his skills of event planning and party productions from Sao Paulo, Brazil to the cities and clubs of China.
DJ TK has headlines events and held multiple residencies at many of the most popular clubs throughout China and South East Asia.
After 10 years in Beijing, DJ TK relocated to Shanghai in 2013, bringing with him popular mixed style of hip-hop, Latin and Brazilian influenced music including Funk, Samba, Forro, Arrocha, and Sertanejo. DJ TK guarantees his rhythms will draw you to the dance floor and transport you into the deep club culture of Brazil. Get ready for the ride!