---
Selection of savory and sweet bites served with our selection of teas or coffee.
An elegant and cozy atmosphere, ideal for business meetings and social gatherings. Offering Bellagio signature afternoon tea and artisanal coffee. Enjoy live evening music while indulging in modern small plates and craft cocktails.
Enjoy this exclusive deal from 247 - no 15% service charge!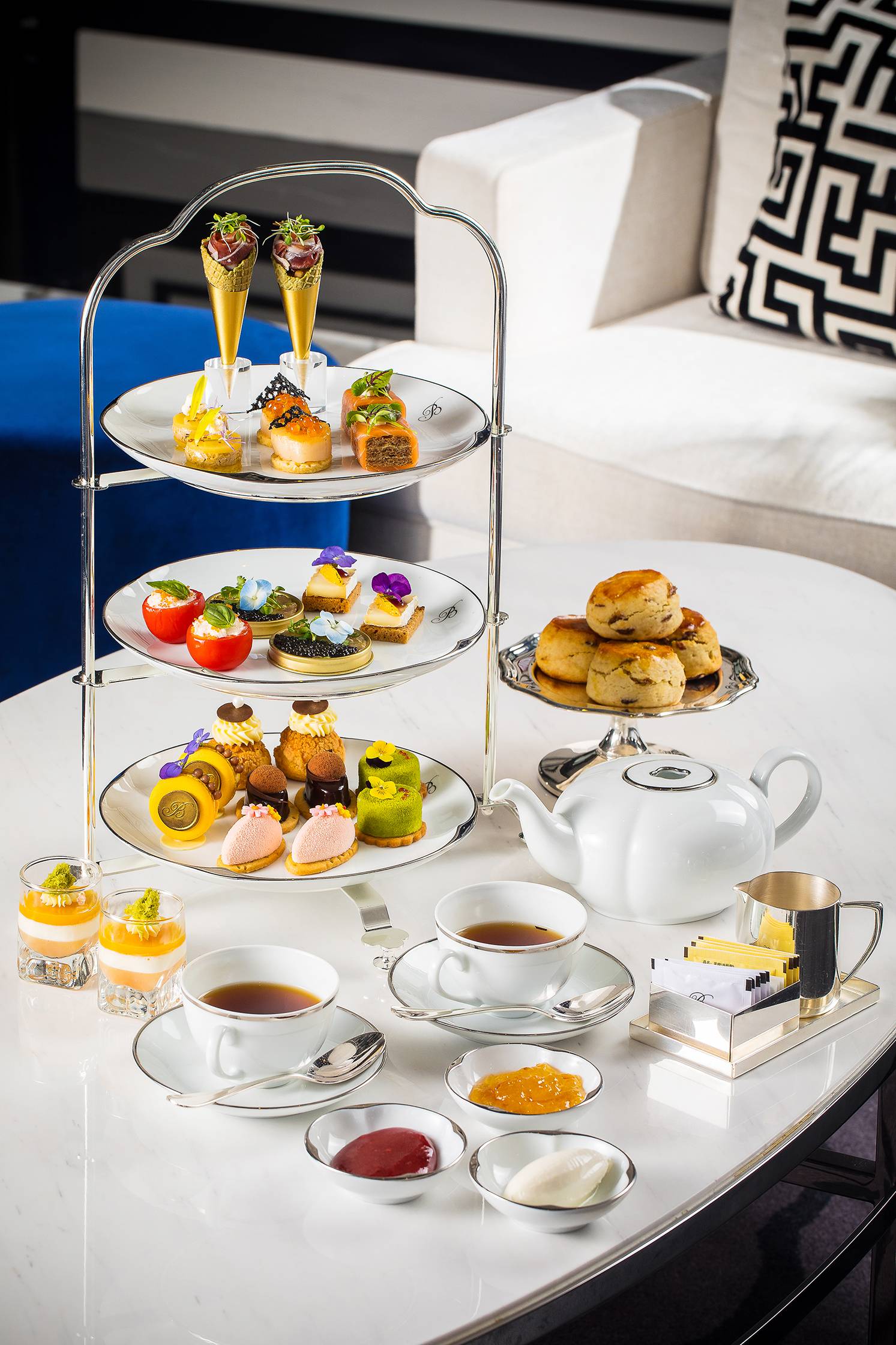 Menu
Savory
king crab, shrimp roe, ripe heirloom tomato, basil duck torchon, sweet corn semi gelee, popcorn, pink pepper 5J Iberian boar ham, cucumber melon tartar, green tea cone atlantic scallop, salmon roe, sour cream brie cheese, torched charred orange, berries marmalade, honey bread tuna tartare, "noir de noir" imperial caviar smoked norwegian salmon, capers, rye bread

Sweet
tahitian vanilla macaroon summer peach gelee, passion fruit mango cream arabica coffee profiterole, vanilla chantilly 72% valrhona dark chocolate parfait, almond biscuit champagne rose mousse, sweet sablée red bean, tea matcha bavarian cream, raspberry compote freshly baked homemade scones, devonshire clotted cream, bitter orange, strawberry marmalade

Leaves / Beans
English Breakfast Tea Chamomile, Peppermint Lemongrass, Jasmine
Regular Coffee, Decaffeinated Coffee Cafe Latte, Cappuccino Espresso, Americano