After having successfully hosted the 1
st
, 2
nd
, and 3
rd
Beijing Invitational Craft Beer Festival's in November 2014, February 2016, and March 2017, Great Leap Brewing is proud to announce the fourth installment of the BICBF, which will take place at TRB Copper from March 23-25, 2018.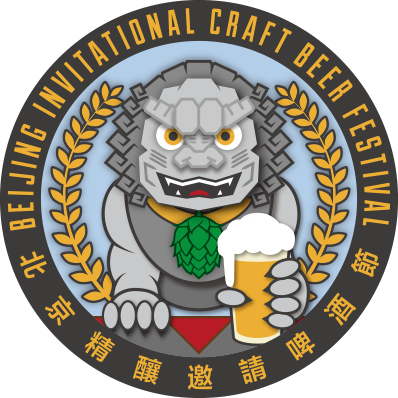 3/23 Fri @ 18:00-22:00 Drinking Session 1 - 200 RMB
3/24 Sat @ 12:30-15:30 Drinking Session 2 - 200 RMB
3/24 Sat @ 16:00-19:00 Drinking Session 3 - 200 RMB
3/24 Sat @ 19:30-22:30 Drinking Session 4 - 200 RMB
3/25 Sun @ 15:00-19:00 Drinking Session 5 - 200 RMB
3/25 Sun @ 11:00-14:00 Brewer's Brunch - 488 RMB
3/23-3/25 Weekend Pass (good for three total sessions, one on each day) - 550 RMB
3/23-3/25 Deluxe Weekend Pass (good for all sessions and brunch) - 988 RMB
TRB Copper is a formerly state-owned copper wire factory that now has been carefully transformed into a versatile and contemporary culture and event destination managed and catered by the TRB Group.
The festival will continue to be a door ticketed event where guests can meet the brand creators and brewmasters and will be provided a 150ml branded glass for sampling free-flow beers as well as taste the exclusively paired canapés provided by TRB during five different drinking sessions over the course of the weekend. Each session will be limited to 300 people which will give guests plenty of time and space to sample beers from a variety of international breweries and get valuable insight from the visiting brewers about their different beers. This year, each session is only 200rmb per session, so you don't want to miss this!
An especially designed, sit-down 5-course brunch paired with limited edition beers unique from those presented at the festival will also be available on Sunday, March 25th for 488rmb.
While we are still confirming breweries for this year's event, the following breweries have already confirmed attendance: from America, Societe Brewing Company, Pipeworks Brewing Company, New Holland Brewing Company, Bell's Beer, Firestone Walker Barrelworks, Left Hand Brewing Company, Stone Brewing, Begyle Brewing Company; from Japan, Baird Brewing Company; from South Korea, Magpie Brewing; from Vietnam, Pasteur Street; from New Zealand, 8 Wired Brewing Company, Yeastie Boys, Hallertau Brewery, Deep Creek Brewing; from Australia, Moon Dog Craft Brewery; from Europe, Mikkeller, Oedipus Brewing, Warpigs Brewpub, and Lervig Aktiebryggeri, Metalman Brewing Company, Brekeriet, Brewski; from Taiwan, Sunmai; from Hong Kong, Young Master Ales; and from China, 18 Beer and Devolution. Even more breweries will be sending their beer from America via the Brewer's Association, which will have its own large table at the festival. For the latest updates on the festival follow us on WeChat (ID: BJ_greatleapbrewing).
"We at Great Leap Brewing are very excited to be a part of the BICBF. As we at Great Leap have benefited from the friendships and examples that these breweries have given us as a brand, we want to share that with Beijing and expand the craft beer experience beyond the gray market and the suitcase beers that are creeping their way into the mainstream in China. We are committed to bringing new and inventive beers to our fest and are delighted to welcome all of those have committed to sharing their creations with us at this event. Holding it at TRB Copper is the icing on the top. Ignace and his team are preparing some truly creative culinary pairings for the attendees."
– Carl Setzer, owner and brewmaster
"As a result of founding GLB, Carl and myself have traveled all over the world and had the honor of drinking beer with their creators. This is a fun, special time which has inspired us to continue developing our own brand. I am looking forward to this chance for GLB to bring beer and brewers from everywhere to Beijing and for brewers to present their stories to Beijing beer lovers."
– Liu Fang, owner