👉 Confirmation within 1 working day
---
The Beatles - the never-ending spirit of rock 'n' roll
Characters so hot they're put in middle school English textbooks!
It's a name that belongs to youth and legend - The Beatles!
On March 31, the RJ Jazz Big Band will bring you a live performance that will blow your mind!
Let's heat up the theatre and have a Beatles night!

When "Hey jude ~" comes on, romantic, tender notes fill the stage, this song was originally written for children, "No matter what life is like, you have to face it positively, you have to face reality bravely". When the song rises again on stage, it will bring back memories and tears from many times.

"If my records were on fire and I could only put one out, I would choose The Beatles. "
Do you ever think of the person you were as a teenager today
A Walkman, an old cassette tape
English lyrics that you couldn't understand, melodies that were all you had to offer
But it made you dream a million unattainable dreams in your head
The music that irrigated your every unpredictable hope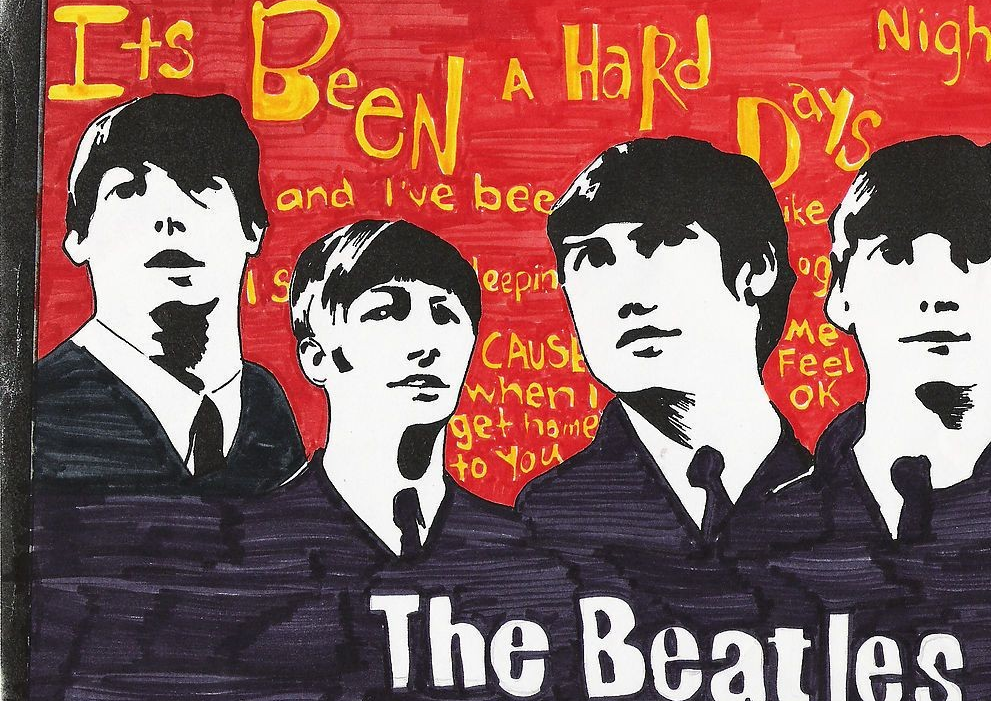 Their work 'Across the Universe'
was sent into space by NASA as a gift from Earthlings communicating with alien civilisations.
sent into space by NASA.
They injected ideas into rock music and
They sent the 60s into a frenzy.
And with their long hair.
With their music, they infused "love, beauty and courage"
They infused generations of young people with their music.
They were - The Beatles
Guest artist: Yusuf
Yusuf is a singer, original musician, guest performer at the 15th and 17th Shanghai Jazz Festival, lead singer of the Chinese version of Disney's 5th Anniversary fireworks theme song "You are the Light", lead singer of Disney's fantasy winter parade "Winter Magic", guest performer at Lincoln Jazz Centre, guest performer at the Shanghai and Wuhan stops of the 2021-2022 World Music Festival, etc.
With his magnetic voice, sometimes warm, sometimes cool, uninhibited and elegant, he lets every listener's ear breathe. A musical interpretation that "lets the ear breathe".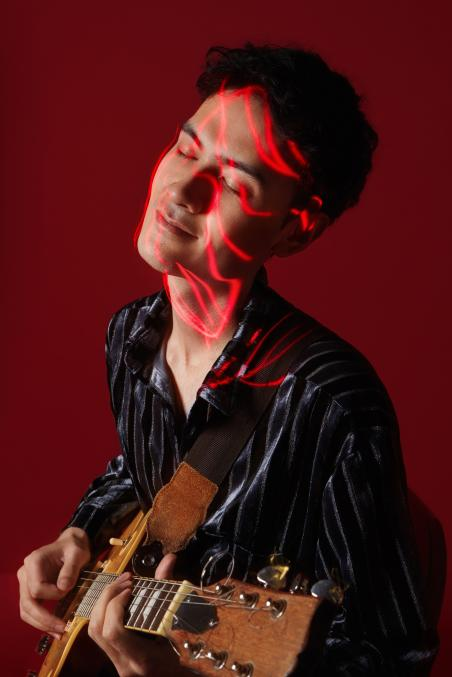 Piano Han Xu
He is a young classical and jazz pianist, studying for his master's degree in jazz piano at the Shanghai Conservatory of Music. He joined the orchestra in 2020 and participated in various performances. She has performed in many venues and released her debut album "Inner Passion" on QQ Music in October 2021. In July 2021, his first original jazz big band composition "Mysterious Man" was premiered by the RJ Jazz Big Band at the Lincoln Jazz Centre in Shanghai, and in November 2021, famous singer Liang Xin Yi performed his big band version of "Rainy Day" at RJ's 10th anniversary concert.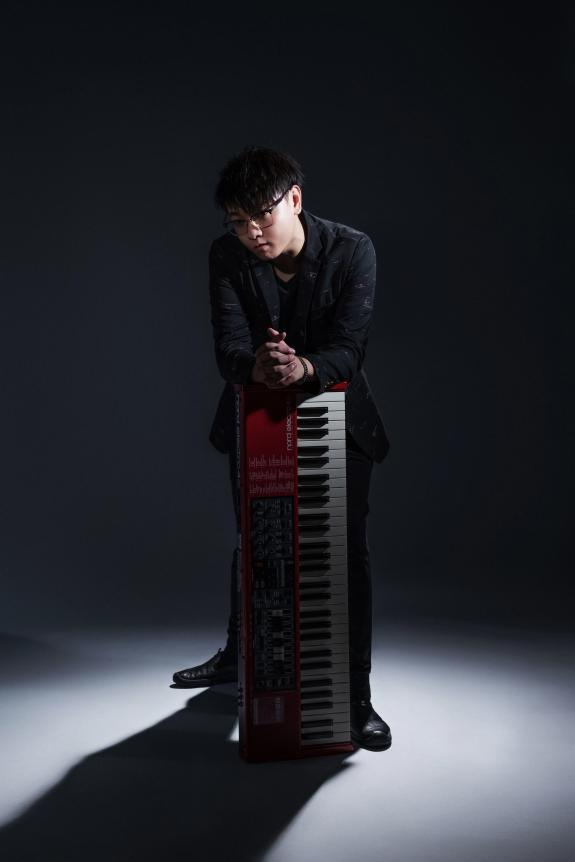 Keyboard Qian-Yuan Tang
Professional keyboardist and arranger from Shanghai. Graduated from Shanghai Conservatory of Music, Department of Music Education.
2017 Ballantine's "Live Your True Self" campaign collaborator - Hua Chenyu, Zheng Xingqi 2017 Ningbo Qixin Lawn Music Festival collaborator Tang Hanxiao "Let me stay by your side".
2017-2018: "Music 789" short video with Chen Xiu Kan, Zhang Jia and others Collaborators - Meng Nan, Yu Chaoying, etc.
2019 Invited by Shanghai Modern Sky to participate in the Bailing Bird Big Band
2019 Collaborated with Xiao Zhan in the "Mengniu Real Fruit Grain" campaign
2020 Participated in the recording of "All Star Idol Academy" on Tiger Live
2020 "Send a Guilty Flower" as an arranger and collaborator - Landlord's Cat
2021Mango tv-The Sister Who Rode the Wave 2 - "Go Ride the Wave" as arranger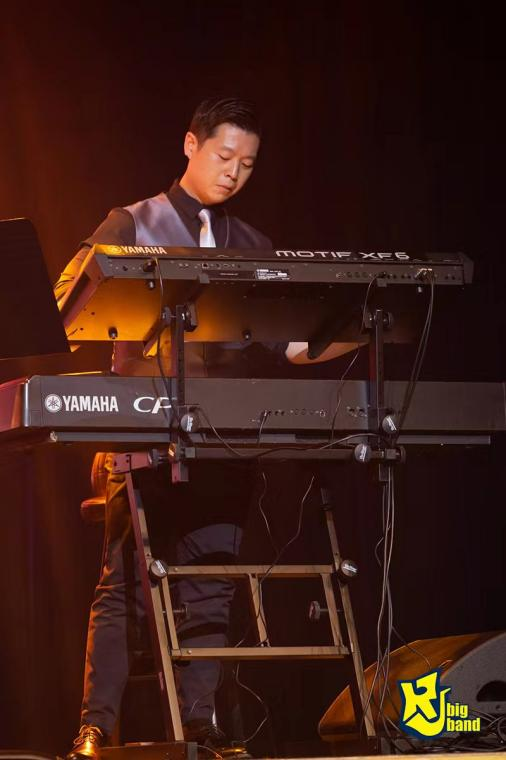 Bass Shen Yifan
He joined the band in 2021, is a famous bass player and bassist in Shanghai, and has participated in many music festivals, Shanghai TV and Shanghai Oriental TV variety shows, and has worked with many celebrities in the entertainment industry.
He is also the featured bassist of Shanghai TV's "Shanghai Popularity King" and the featured bassist of the TV series "Light".
He is also the featured bassist for the Mao live concert in Shanghai, the local band tour in Shanghai, the Okamoto boy China tour in Shanghai, and the demo musician for the Shanghai Musical Instrument Show.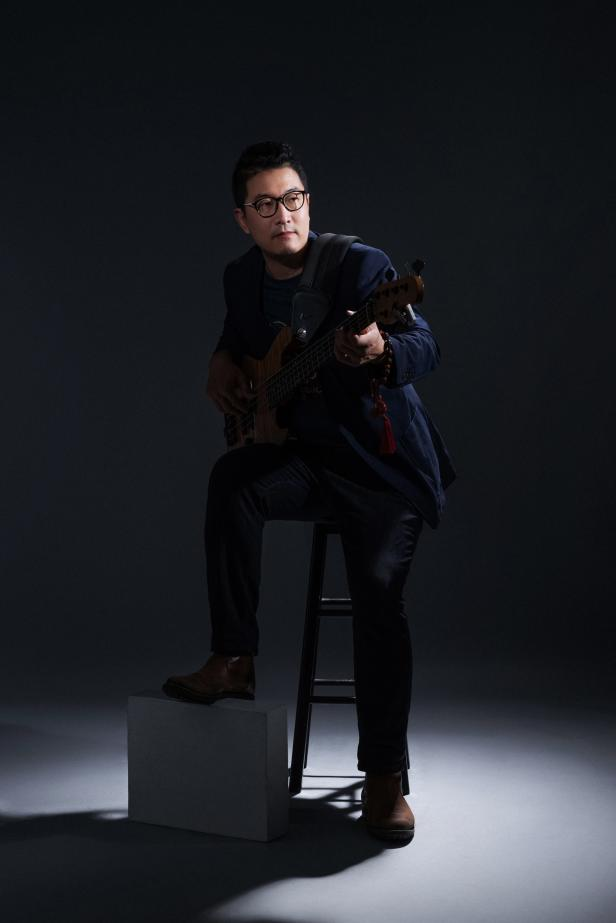 Drum Dongdong
In 2009-11, he was signed to China Records Shanghai and released the EP "Rain*Ser" and toured nationwide; he participated in the live recording of Shanghai TV, Oriental TV, Zhejiang TV and other variety shows; he was interviewed by Bund Pictorial, Music Story and other media; he participated in the 2014 Hunan TV New Year's Eve microfilm "Thawing Passion". He also participated in the recording of the 2014 Hunan TV New Year's Eve microfilm "Thawing Passion" and the recording of the drummer part of the theme song.
Musical: Shikumen Echo percussion choreography and performance
Drummer for the offline Our Song Concert
Drummer for Yin Ziyue's Shanghai concert
Drummer for Till the End of the World Animation National Tour
Drummer for the Glory Days Beyond Golden Hits National Tour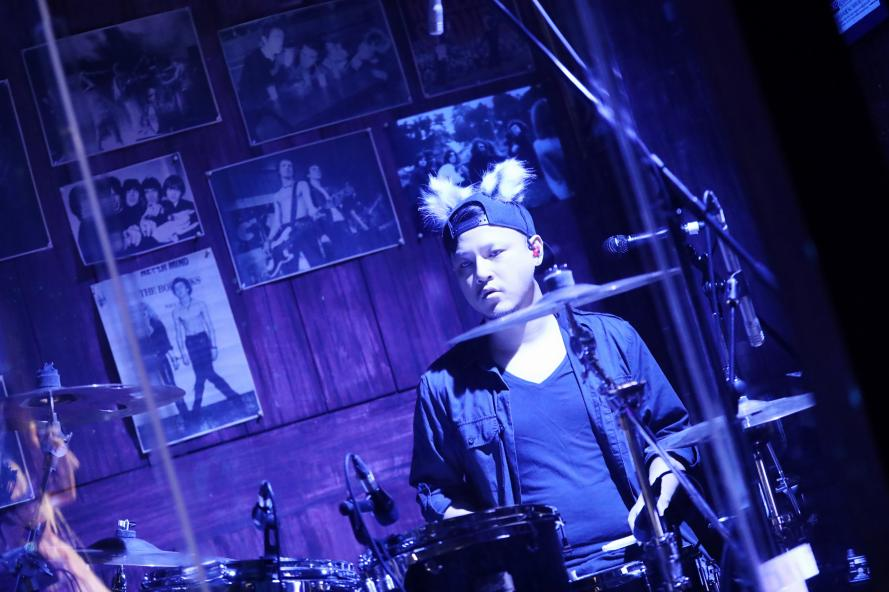 Guitar Li Cheng
Graduated from Shanghai Conservatory of Music, studied with Associate Professor Liao Jiwen and studied with Sid Jacobs, Head of the Jazz Department at MI Conservatory. He was invited to perform as a D'Addario artist at the Shanghai Musical Instrument Exhibition and appeared in the Shanghai concert of European jazz harmonica player Marcin Dyjak. He has formed his own quartet and joined the Hot Club De Shanghai, which plays gypsy jazz music, and has been active in the Jazz Shanghai Festival, Renaissance Festival, JZ Club, Lincoln Center Shanghai, BlueNote, etc.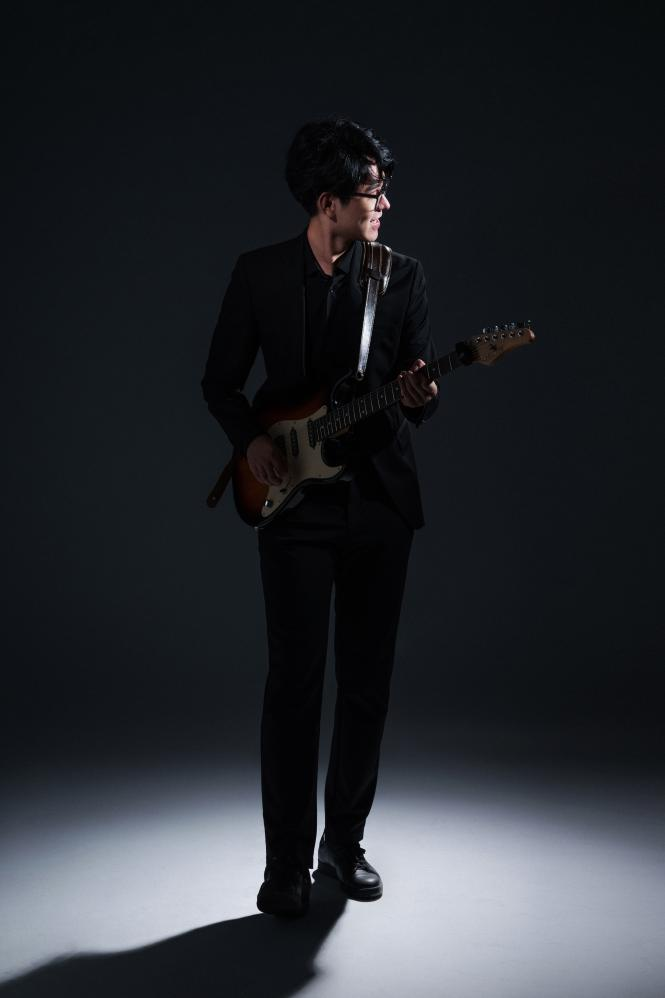 Music Director Xue Yue:
RJ Jazz Big Band conductor, famous saxophonist in China, started to learn saxophone playing at the age of 8, participated in many TV shows and film shooting, currently the chief saxophone of JZ All Star big band and RJ big band. He has collaborated with domestic musicians such as Junzi, Li Quan, Zhao Ke, Yang Kun, Mo Wenwei, Zhang Jie, Cui Jian, Ding Wei, etc. He has also worked with foreign musicians such as Jeremy Monteiro, the king of jazz piano swing in Singapore, Laura Fygi, the Dutch national treasure jazz singer, Chris Potter, Antonio Hart, Will Vinson and many others. He is currently active in different musical genres in Shanghai, as well as in musical TV programmes and TV and film soundtracks.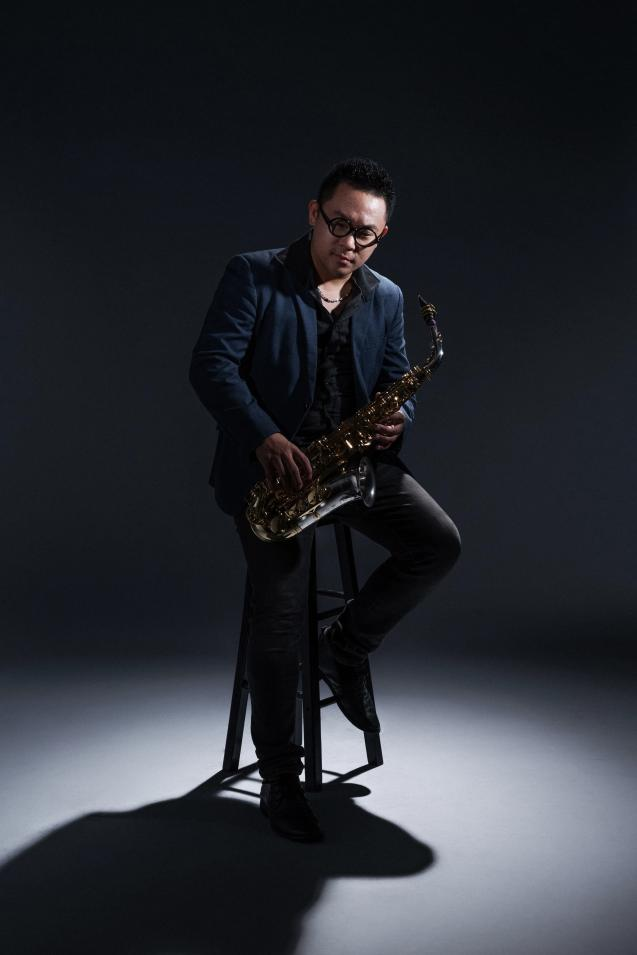 RJ Big Band
Founded in Shanghai in September 2011, the group currently has 20 regular members and is one of the longest established jazz big bands in China with the largest number of members. The band has been conducted by saxophonist, educator and composer Mr. Qian Yu and vocalist and educator Ms. Sun Liza, and is currently conducted by saxophonist and educator Mr. Xue Yue. In addition to pursuing high quality in the art of jazz music, the orchestra's repertoire covers a wide range of musical styles from the traditional jazz and big band golden age of the 1930s to the pop, funk and rock of today.
They have collaborated with Nathan Wang, the renowned composer of Hollywood soundtracks and winner of the Emmy Award for Best Soundtrack and the Chinese Film Awards for Best Soundtrack, to score the film "My Lucky Star", produced by and starring Zhang Ziyi, and later recorded the original soundtrack album of the same name for release on Itunes music.
In May 2021, they began performing regularly at the world's most prestigious jazz venue, the Lincoln Jazz Center. "This is the first domestic jazz big band to take to the stage after the US Lincoln Jazz Centre Big Band .
The art form of RJ Big Band has given people a new shock and made the RJ Jazz Big Band a rare and permanent fixture in China.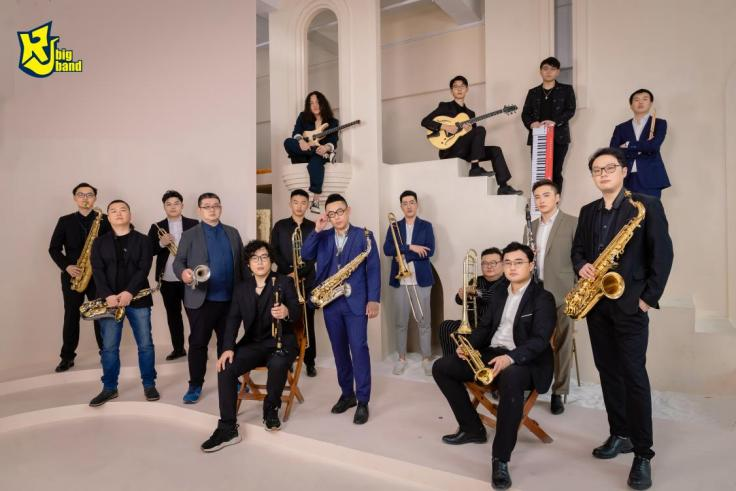 Programme
1、Ob la di,Ob la da
2、All you need is love
3、Yellow Submarine
4、Norwegian woods
5、Hello,goodbye
6、Yesterday
Second half
7、Come together
8、A day in the life
9、All together now
10、I wanna hold your hand
11、Let it be
12、Hey jude
*Program is subject to change.