- Receive Tickets via Express Delivery
- All Attendees Require a Ticket
- Age 0-3
- Show Lasts 35 mins
- Unassigned Seating
---
A Beatles concert specially made for little babies!
Casually dressed in white, with bare feet and an immense amount of energy, the four performers from La Petita Malumaluga will grace Shanghai in March, delivering a tribute to one of the most influential pop groups of the 20th century.
Hit songs 'Yesterday,' 'Let it Be,' 'Hey Jude,' 'Yellow Submarine' and other unforgettable classics by the Beatles will be delivered by violin, cello, clarinet and percussion during the group's popular show Beatles for Babies.
Founded in 2011, this Barcelona-based theater company are devoted to tailoring performances for the young. In addition to Beatles for Babies, La Petita Malumaluga is currently touring three other productions; My Baby Is a Queen, 30 Elephants under the Umbrella and Clouds with Babies. So this team of young artists, including founders and artistic directors Eva Vilamitjana (choreographer and dancer), and Albert Vilà (director and percussionist) know how to get children moving and keep them entertained.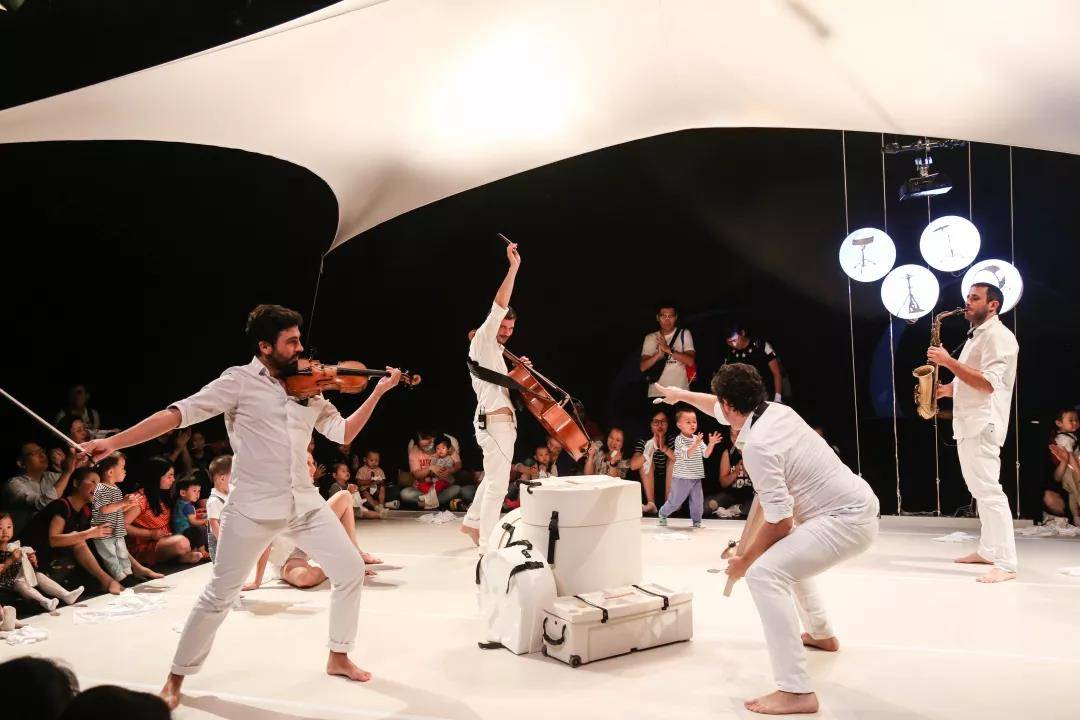 "Choosing the Beatles was an easy decision," says Albert. "Beatles stay in your head. It is like glue. Many artists create sticky and addictive songs, but more often than not it is not enjoyable to have them in your head for days.
However, to constantly sing Beatles' songs is a wonderful experience. There are simply endless layers to learn and enjoy. The idea was to provide an energetic, tight and sophisticated concert to families. Something that could be played within a very close distance to the audience and bring about lots of interactions."
During their performance, the artists of La Petita Malumaluga encourage their little audience members to particpate as much as possible by singing along and moving to the music – they are even invited to get up on stage. This is a great event for children to immerse themselves in and have fun. "We breathe in the vibe from the moment the audience walk in to the theater. It is a wonderful experience and we are learning a lot from it," says Albert. "We believe babies are quite the same everywhere. They are curious and always ready to express themselves. The main differences come from the adults. At some places, parents are more rigid, they don't like the idea of allowing their children to act intuitively, while parents from other places listen more to the needs of the young ones."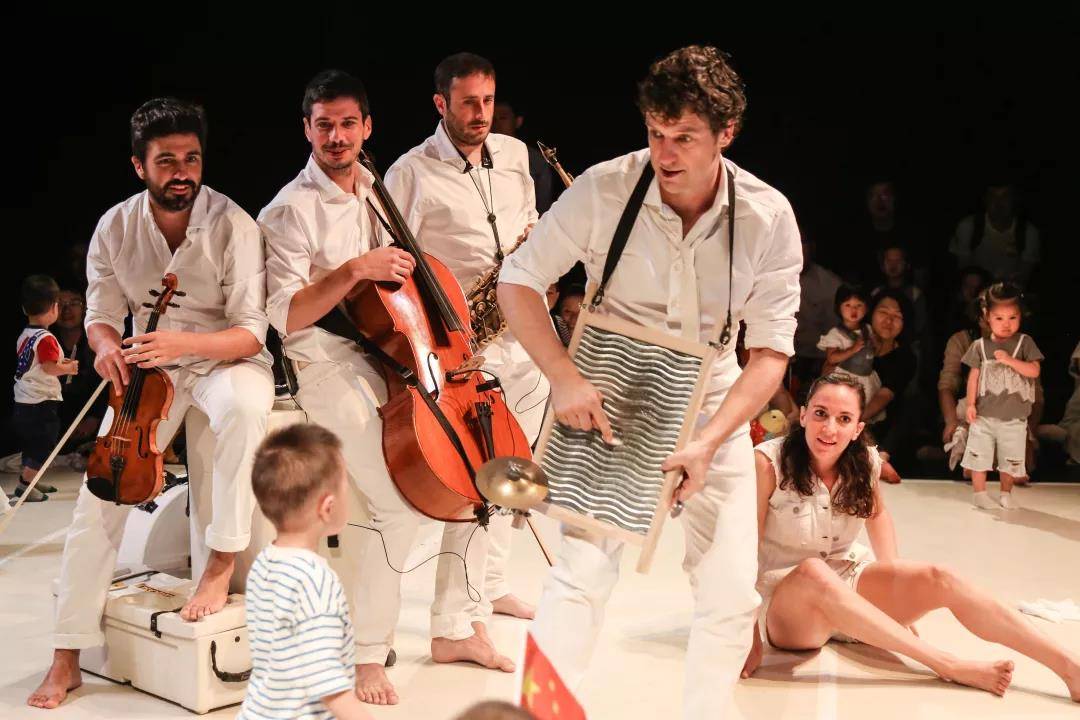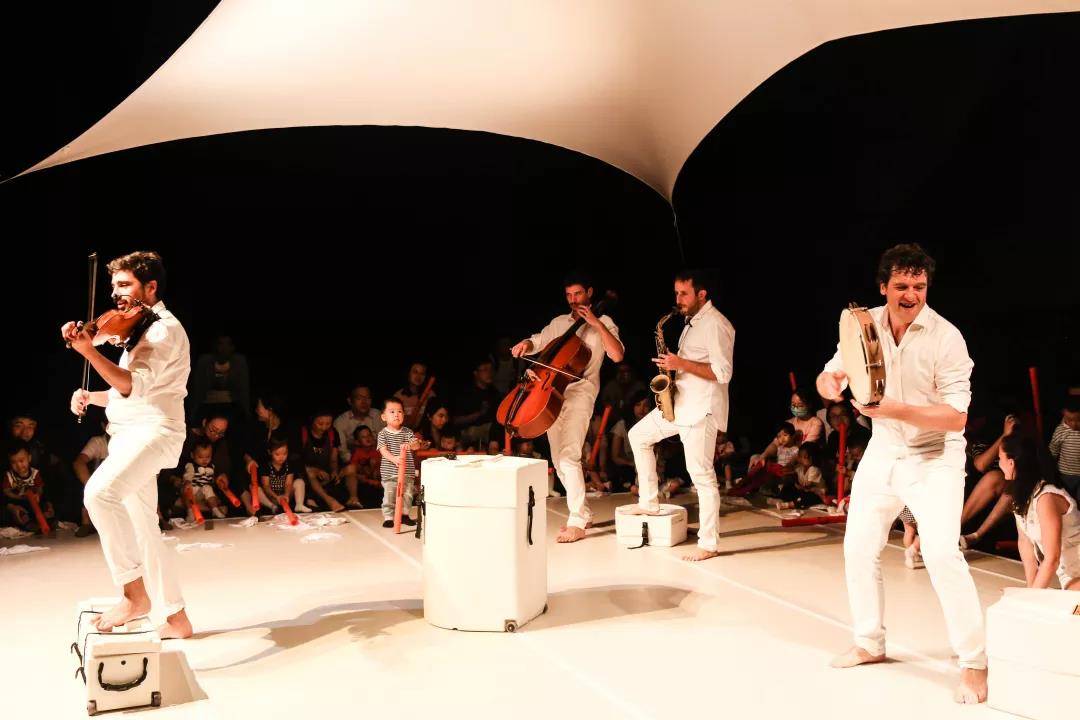 The climax of the show is always 'Yellow Submarine,' when everyone on and around the stage, little or big, is encouraged to sing, clap, stomp, wave and wiggle. Intriguingly, it was Eva and Albert's 7-year-old son who came up with this concept. Albert recalls, "He was very proud of it and, for a few years, he kept telling everyone that he was the creator of the show every time he came to the theater. Luckily, he hasn't asked for royalties yet!"
Apparently, this wasn't the first time that Eva and Albert's artistic creations have been influenced. "My son used to say he was the director of the company. We like to involve him in the productions. Meanwhile, as is the case in every family, he has pushed us to do more research and try to find more ways to better enjoy life together. We also go to non-directive schools where kids learn what they really wish to learn. Obviously he has inspired us in endless ways."
All the members of La Petita Malumaluga are Catalan. When asked about the influence their origin has on their productions, Albert believes the Mediterranean Sea is truly inspirational. "The colors and the light there are very unique. I enjoy it very much and I guess this somehow penetrates into our artistic creation. Meanwhile, for thousands of years, the Mediterranean has been a very important 'highway' for trading as well as communicating other cultures. Maybe that has also inspired us to lead the families to express themselves, to listen and to integrate the audience into the performance."
During the last three years, La Petita Malumaluga has performed this show 400 times to over 40,000 audience members around the world. "This means we have played the same songs hundreds of times," says Albert, "And it is still really good fun to play them. This only happens with exceptional music."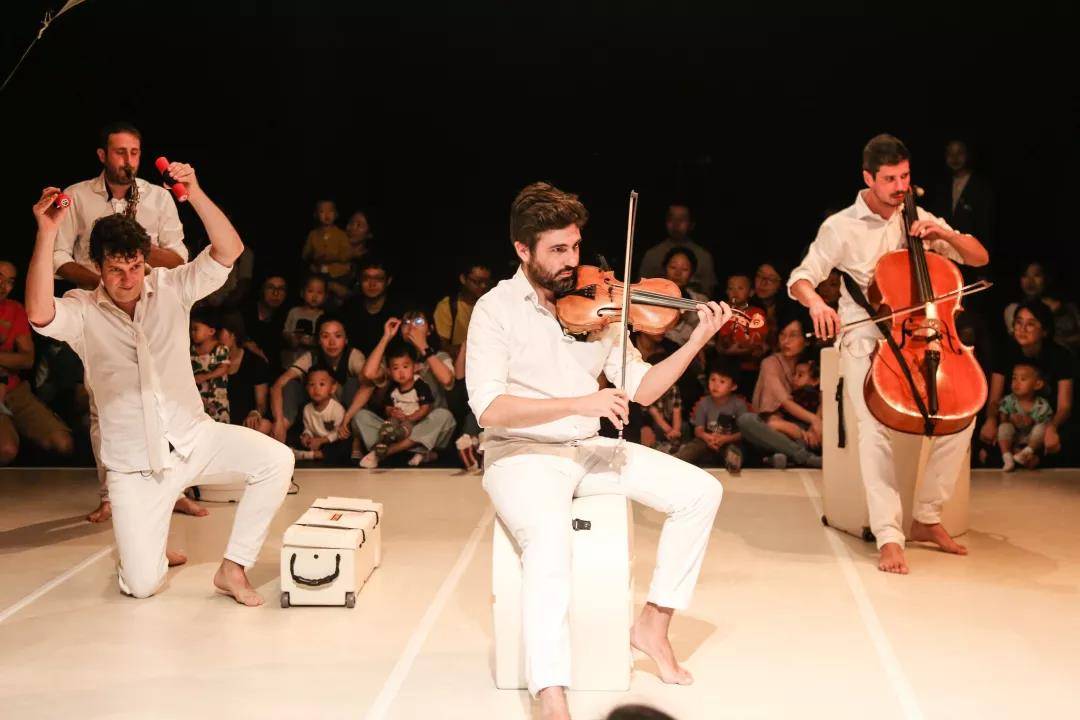 Performance: La Petita Malumaluga