Jelly Belly Packs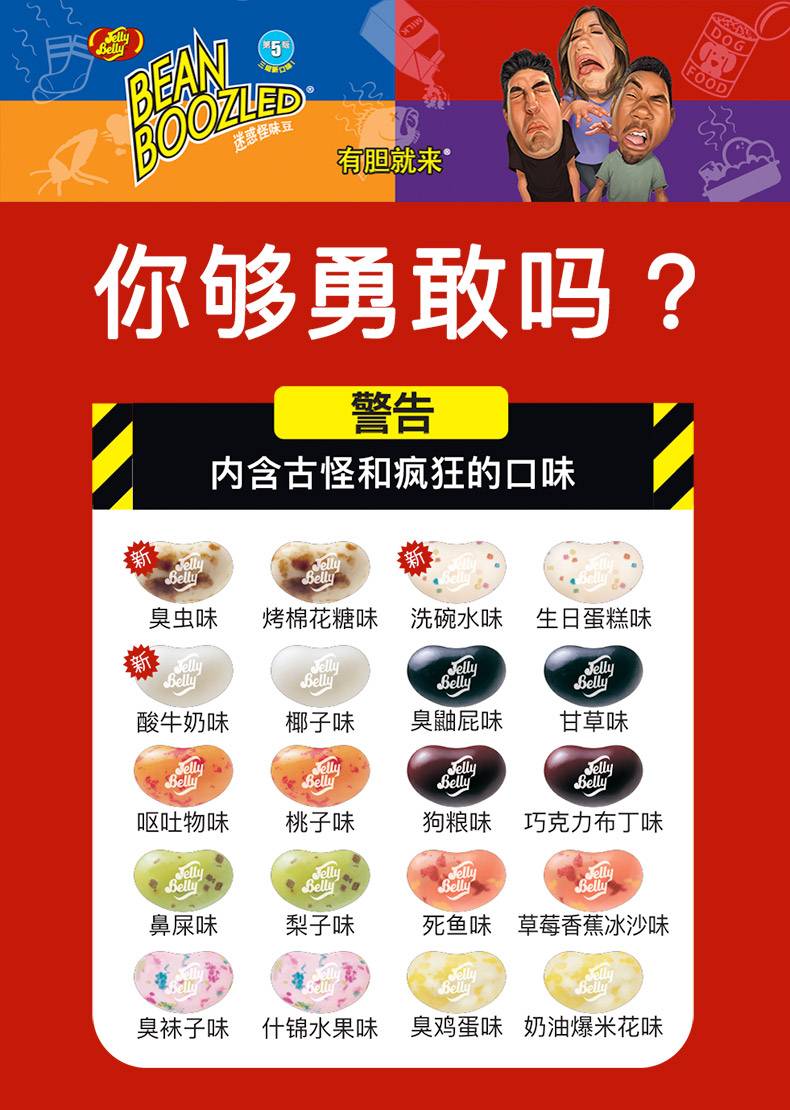 BeanBoozled Pack
Millions of YouTube challenge videos, and hundreds more added daily…
Pear or Booger?
Coconut or Spoiled Milk?
Toasted Marshmallow or Stink Bug?
Strawberry Banana Smoothie or Dead Fish?
Peach or Barf?
Chocolate Pudding or Canned Dog Food?
Buttered Popcorn or Rotten Egg?
Tutti-Frutti or Stinky Socks?
Liquorice or Skunk Spray?
Birthday Cake or Dirty Dishwater?
There's only one way to find out if it's delicious or vicious!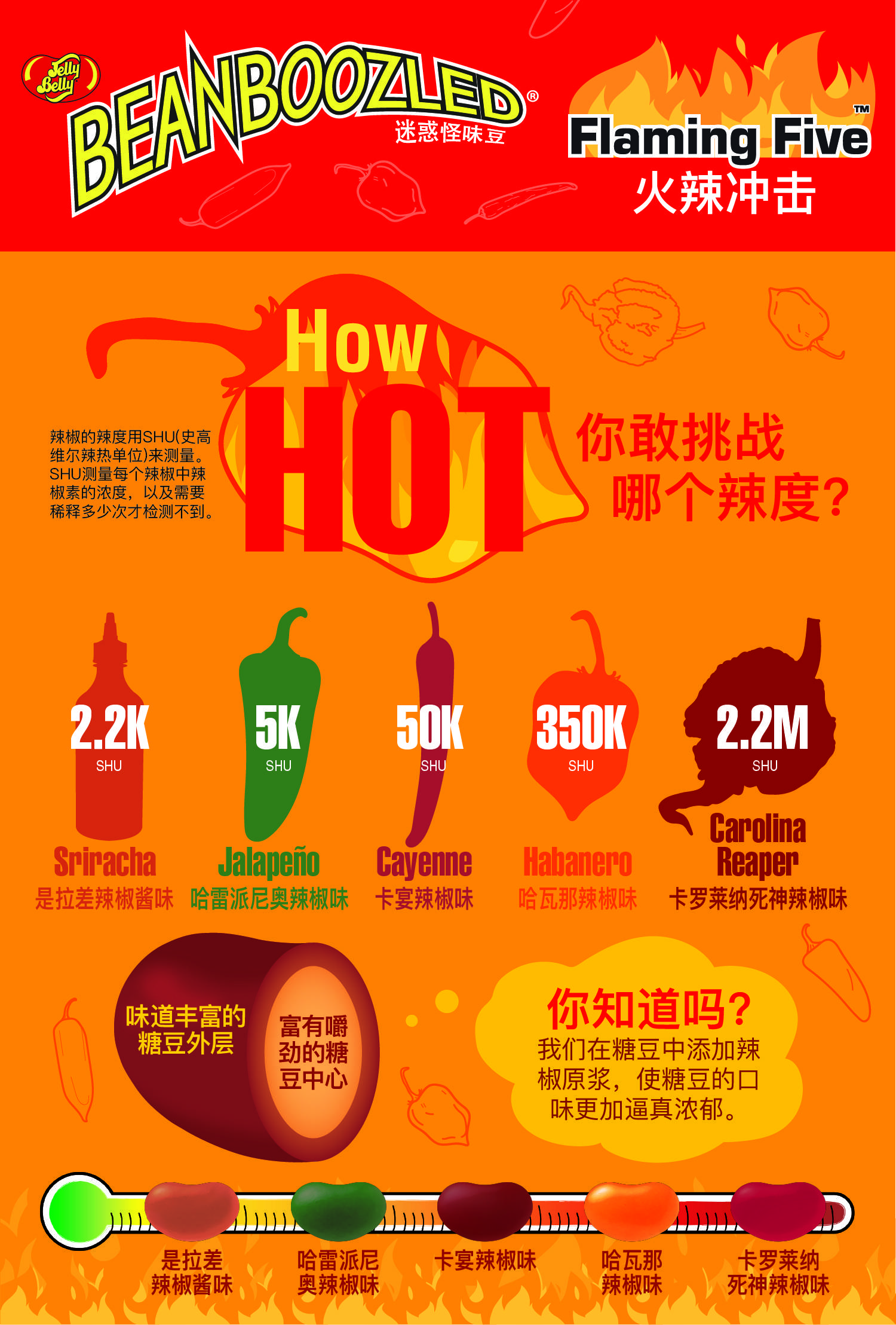 Flaming Five
Sriracha, Jalapeno, Cayenne, Habanero, Carolina Reaper…five flavors inspired by increasingly spicy foods. Ideal for risk takers, food lovers and spice enthusiasts.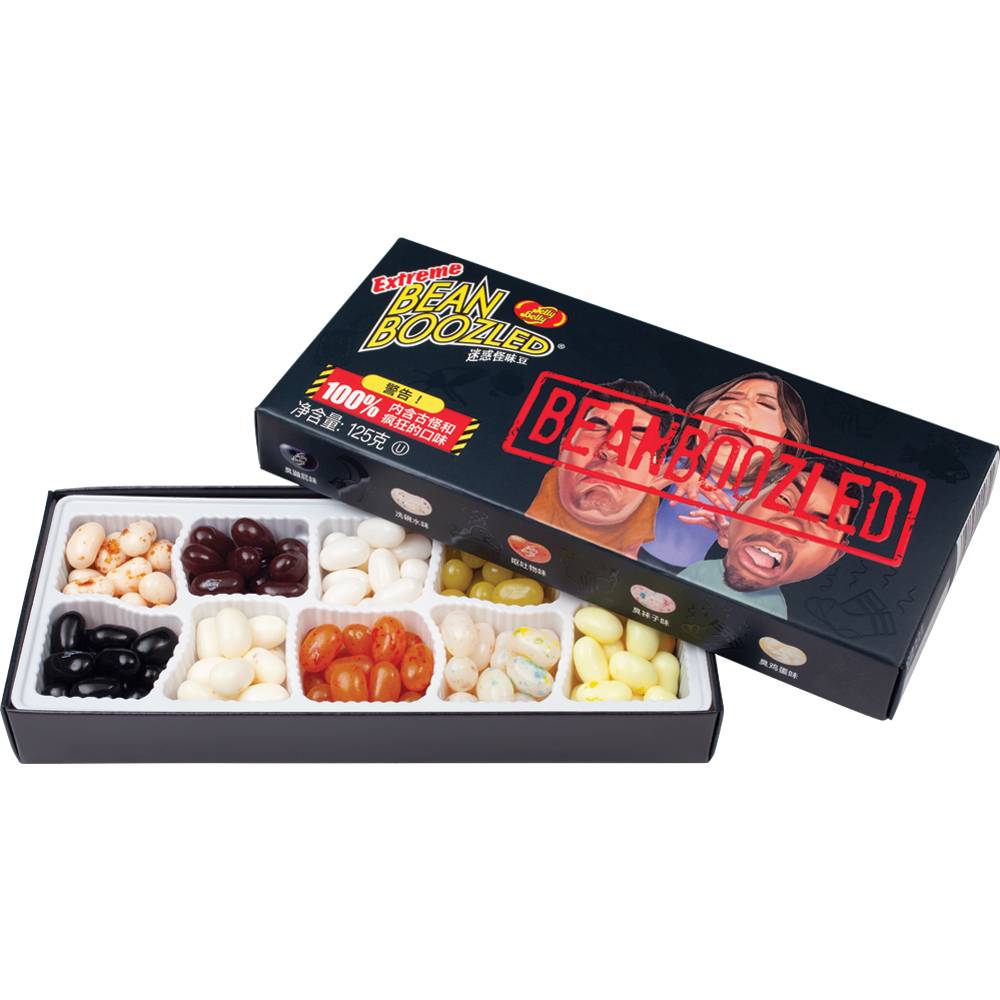 'Wild & Weird' Gift Box (Extreme BeanBoozled)
Have you ever tried candies of these weird flavors? Booger, Spoiled Milk, Dead Fish, Canned Dog Food, Skunk Spray, Dirty Dishwater, Barf, Stinky Socks, Rotten Egg... A gathering of all wild & weird flavors!

Gourmet Sweets Pack

Ice Cream Mix: Apple Pie, Birthday Cake, Chocolate Mint, Chocolate Chunk, Orange Sherbet, Strawberry Ice Cream
Cocktail Classics (no alcohol): Margarita, Pina Colada, Peach Bellini, Strawberry Daiquiri, Pomegranate Cosmo
20 Flavors: Berry Blue, Blueberry, Buttered Popcorn, Cotton Candy, Cappuccino, Crushed Pineapple, Green Apple, Green Tea, Lemon, Mango, Peach, Pink Grapefruit, Pomegranate, Strawberry Cheesecake, Tangerine, Toasted Marshmallow, Top Banana, Tutti-Frutti, Very Cherry, Watermelon
Citrus Mix: Sunkist Lemon, Sunkist Lime, Sunkist Tangerine, Sunkist Orange, Sunkist Pink Grapefruit