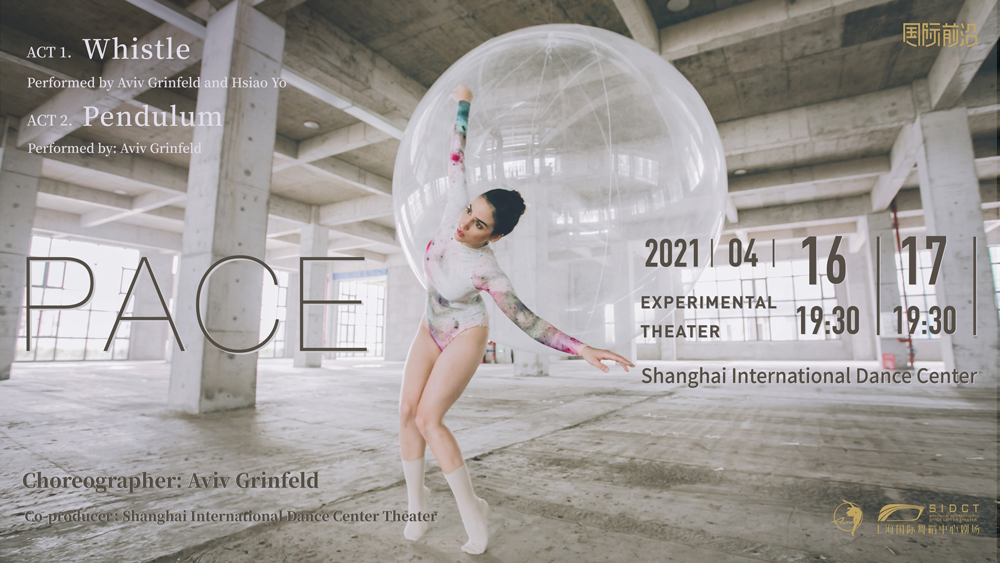 Top Israeli Dancer Aviv Grinfeld
Divinely co-produced with Shanghai International Dance Center Theater
A perfect combination of installation art and contemporary dance
First half duet dance Whistle X Second half solo Pendulum
Bring you into the dancer's conflict life from her childhood hometown
Whistle and Pendulum are both the steps in our lives
"Pace" is a contemporary dance work choreographed by Israeli dancer Aviv Grinfeld. The show is divided into the first half of duet dance Whistle and the second half solo Pendulum. "Whistle" is presented by two dancers. It uses a childhood memory to lead us through the past. "Pendulum" is Aviv's solo dance. A pendulum swings to the left and right and repeats itself continuously. German philosopher Arthur Schopenhauer said: "Life swings like a pendulum backward and forward between pain and boredom." Life is such a dilemma that we struggle to accept the truth and hopefully will find inner peace.
Creative Team
Choreographer: Aviv Grinfeld
Dancers:Aviv Grinfeld, Hsiao Yo
Music: edited by Aviv Grinfeld
Technical director: Roy Grinfeld
Rehearsal director: Sam Vaherlehto
Photos and editing by: Qi Wenbin
Light Design: Chow Yi
Co-producer: Shanghai International Dance Center Theater
ACT 1. Whistle
Wake up from your present into a timeless dream. open a door into a collection of colorful childhood memories who leave an eternal imprint of nostalgic longing.
We are often thrown back to a long forgotten moment by a smell, a sight or a distant familiar sound.
This is a story about transforming from a childish perspective of right and wrong, Fair and unfair, black and white, into an adult, constantly processing a complex system of choices.
How are we affected by our memories? How deep is our connection to our past? Would you want to go back to a specific moment in time?
Welcome to our world.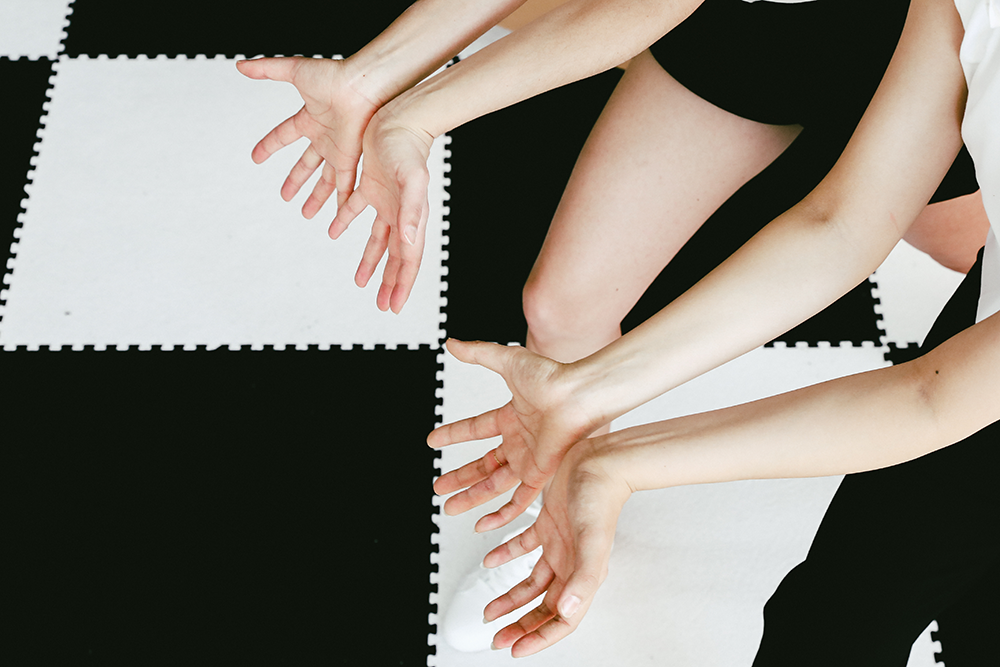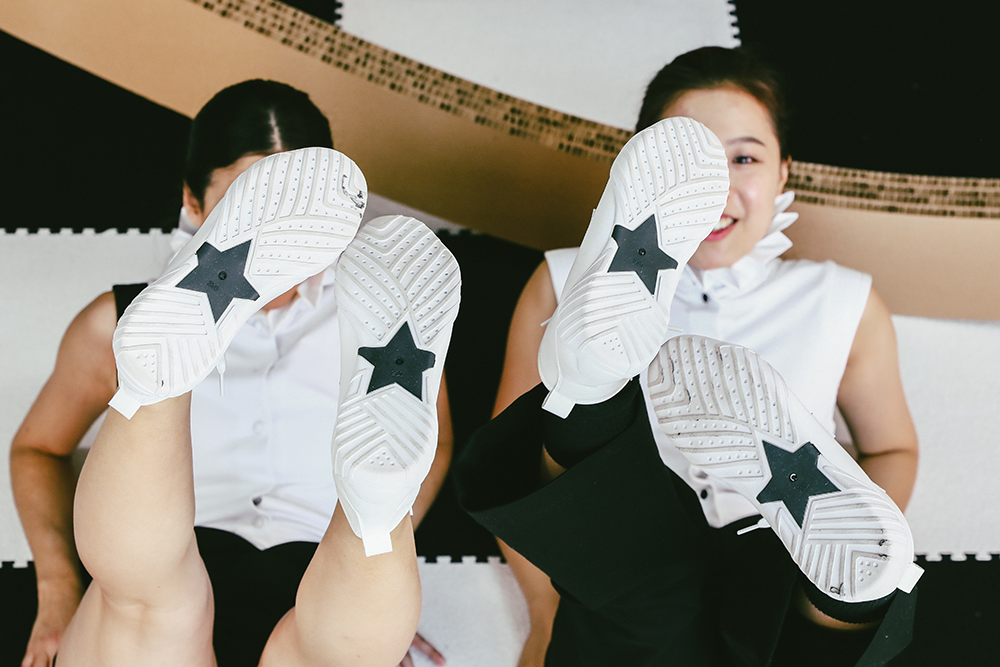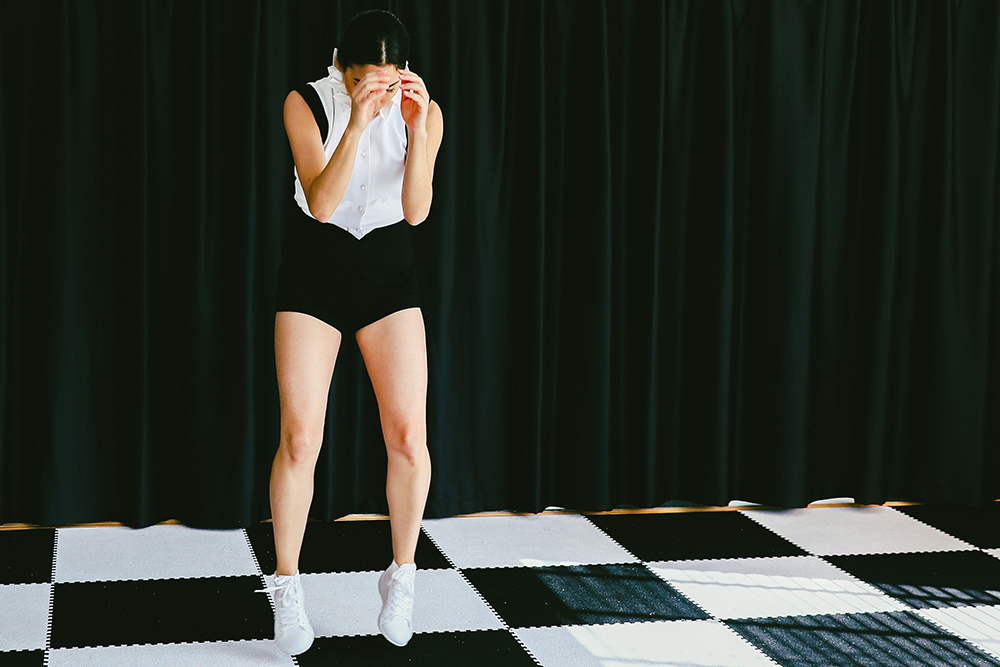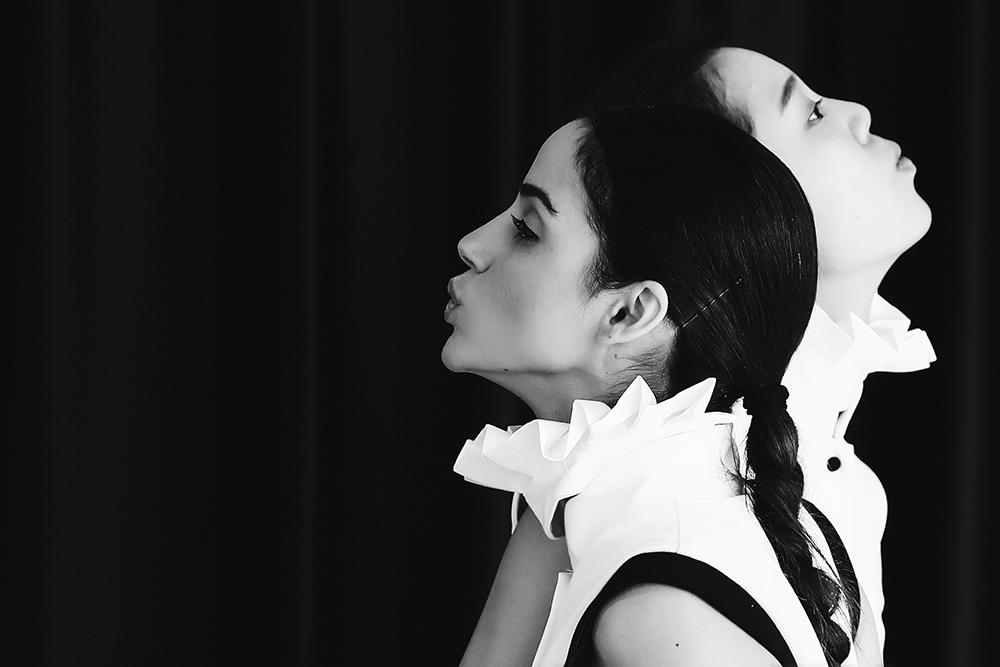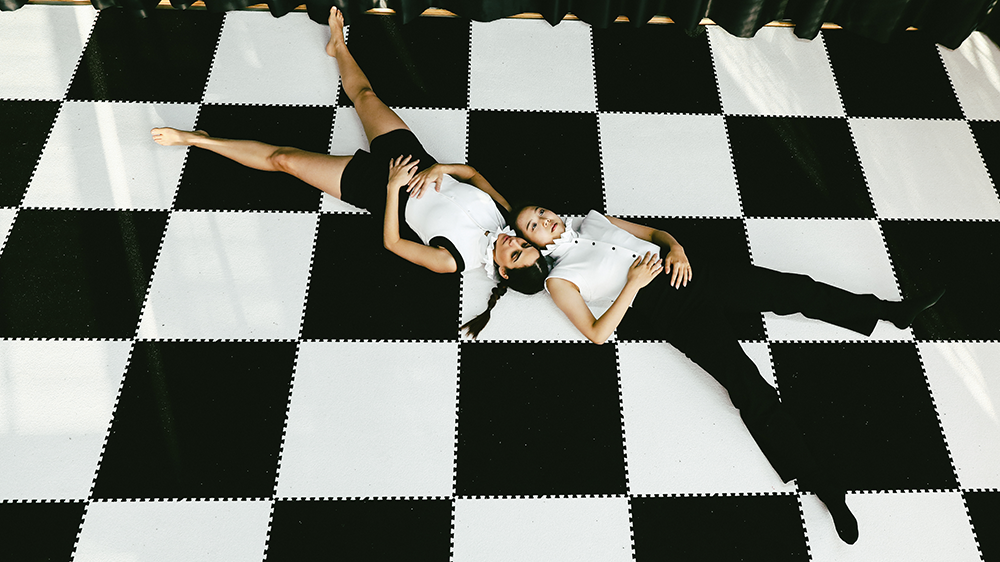 ACT 2. Pendulum
We all have different ways of dealing with our own internal demons, those are being reflected to us from our surroundings and affect our interaction with the world around us.
A conflict that is always present but not necessarily visible to others, dictates our movement and defines who we are.
It's about the struggle to accept and the desire to be free.
"Imagine a place where you are someone else, Someone you do not know. That you will not even recognize in the future. The change will become who you are, what you will be."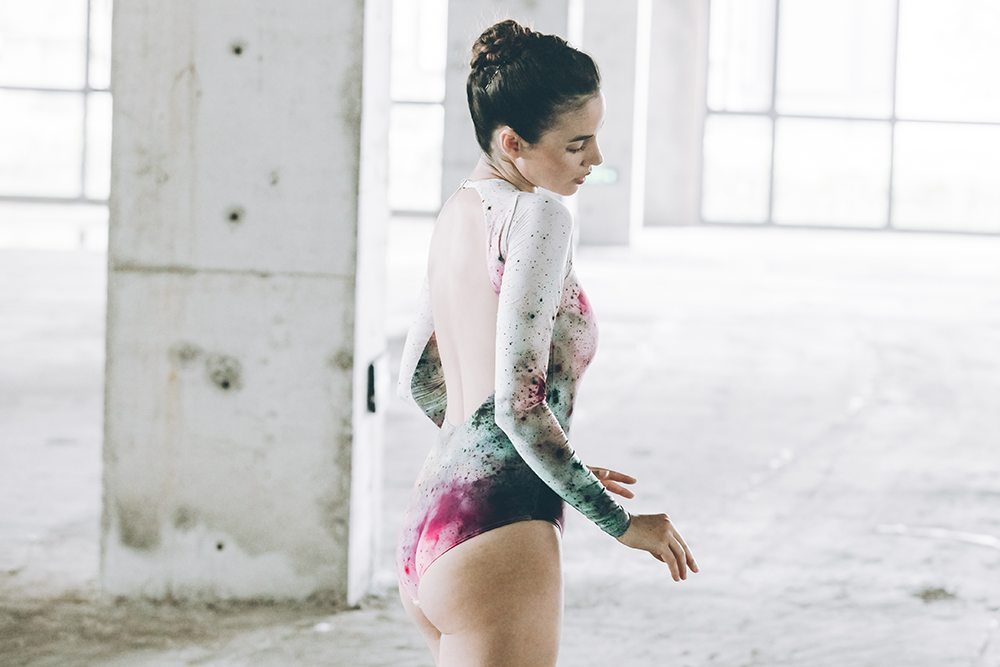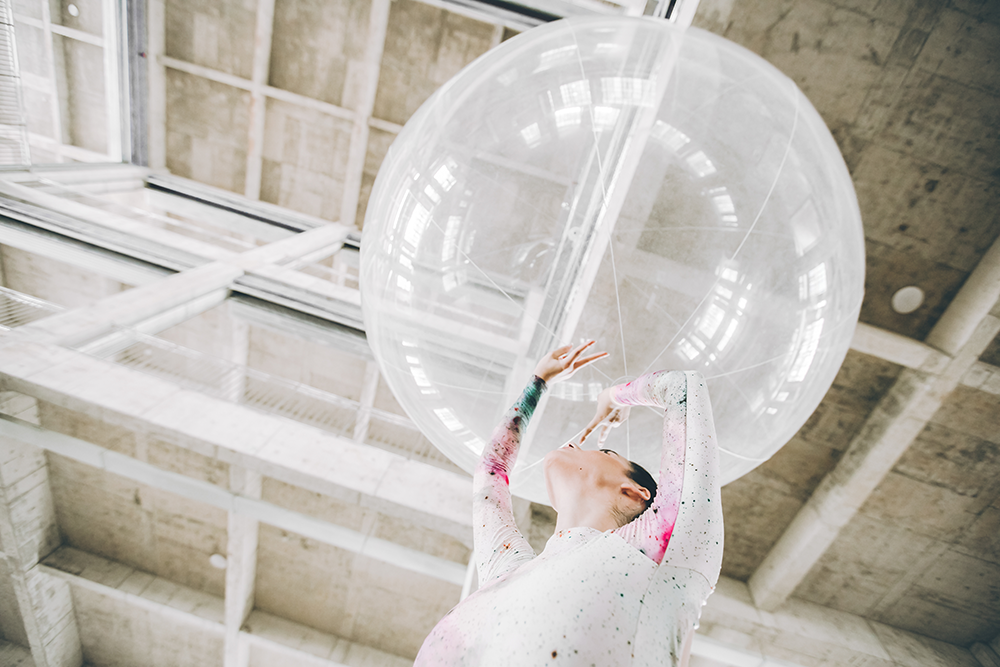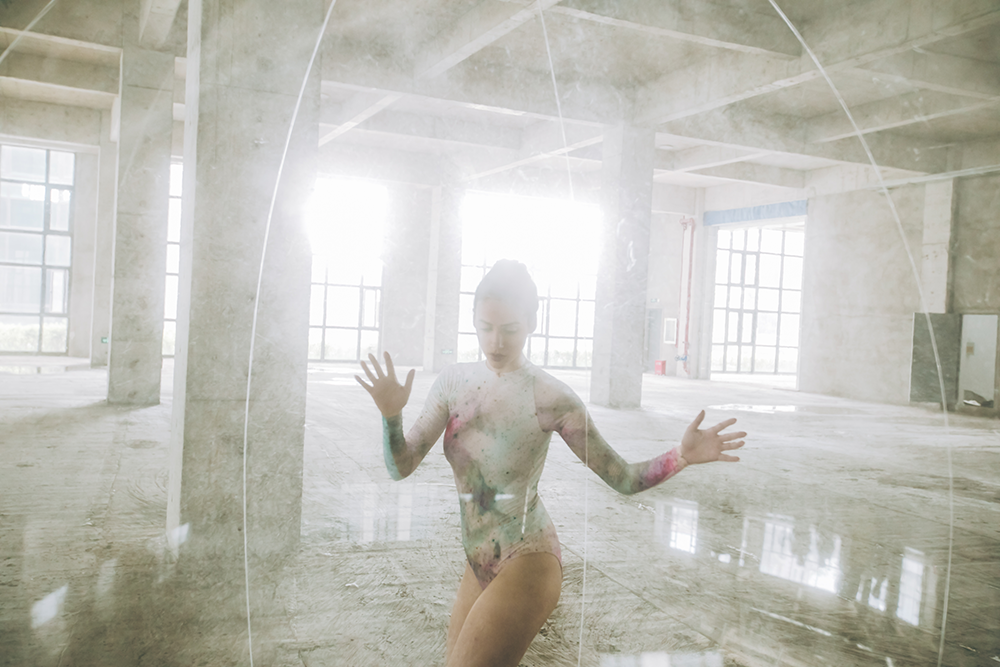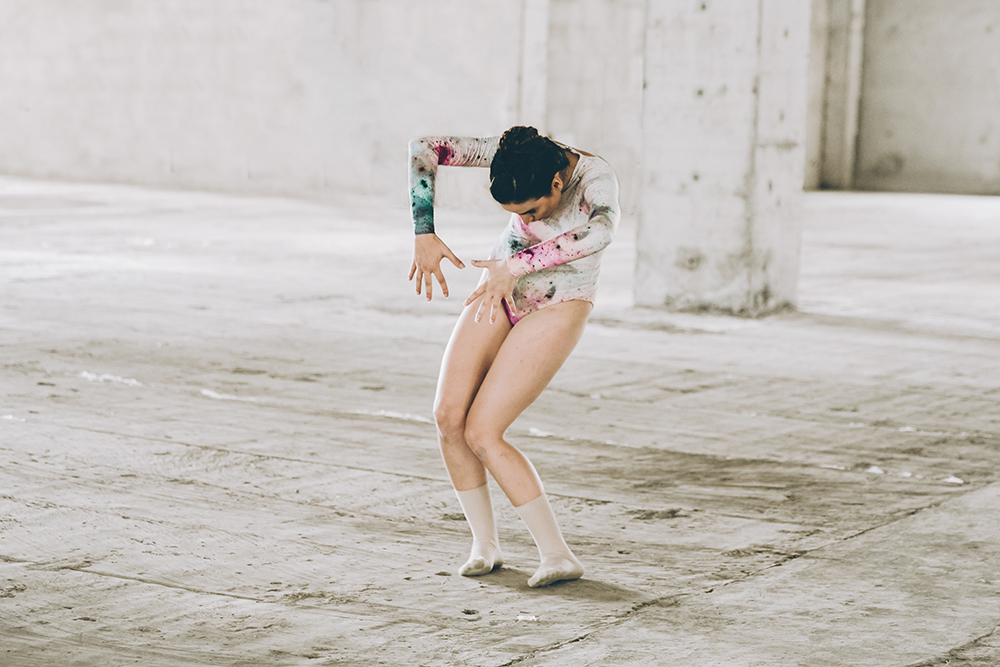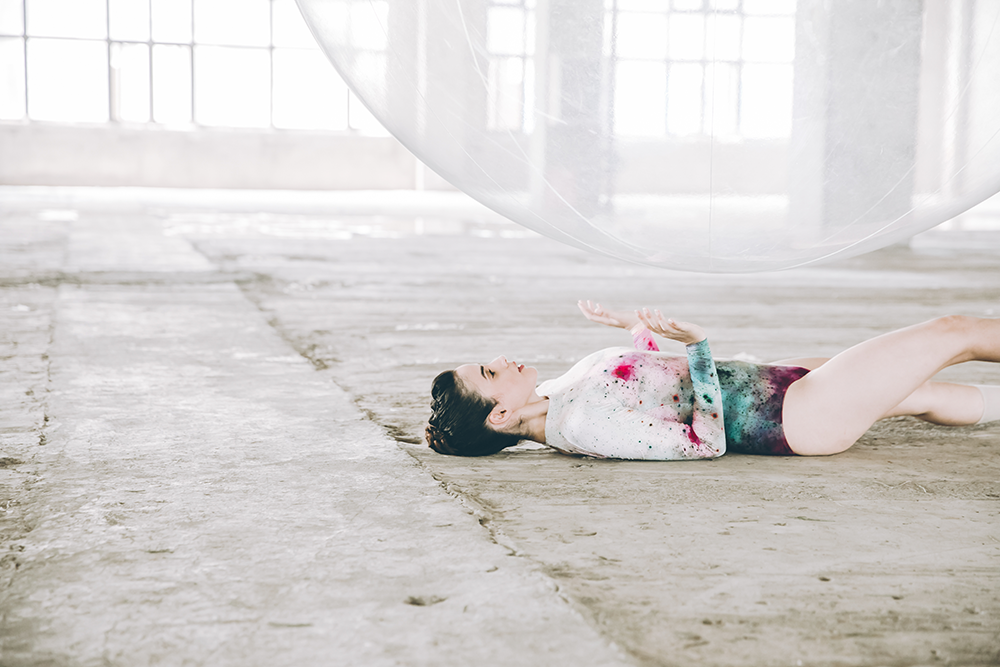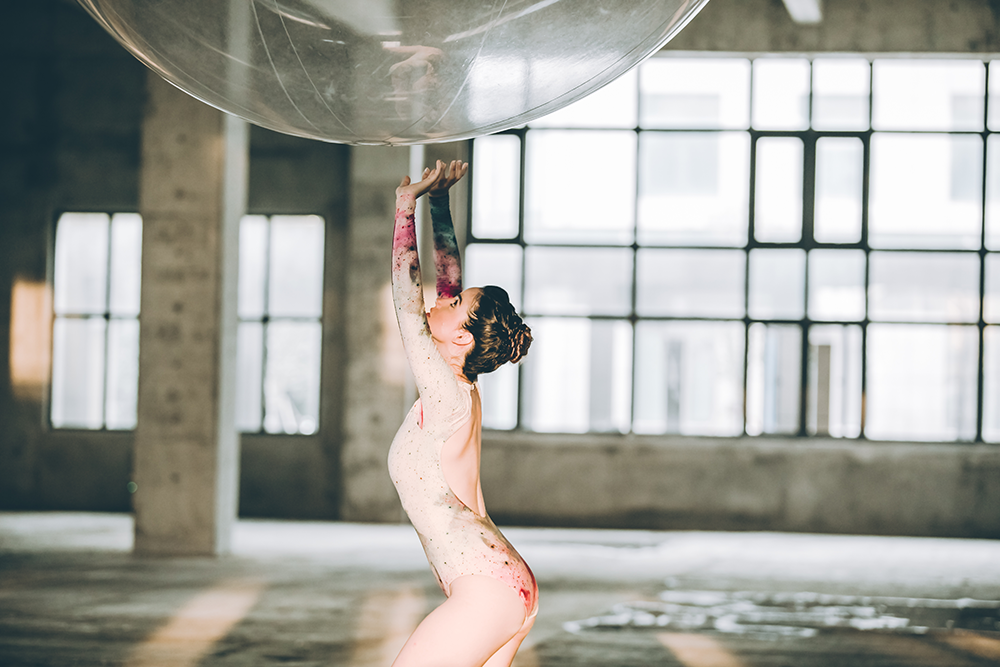 Choreographer/Dancer - Aviv Grinfeld
Aviv was born in LA in 1990 and moved with her family to Israel at the age of 3. Since her early days of childhood, Aviv showed great passion for dancing and started practicing with professional dance teacher from as early as second grade.
In 2010, Aviv moved to Jerusalem and joined the Vertigo Dance Company's professional education program, where she sharpened and widened her qualities as a dancer.
During this year she was accepted to the excellence program by the Batsheva Dance Company for the development of Skills and Techniques for professional dancers.
In 2014 Aviv was accepted as a professional dancer in the Mayumana Dance Company, participating in tours and shows in Israel and around Europe for almost 3 years.
In 2017 Aviv has completed a B.A in dance education from the academy of music and dance of Jerusalem.
In 2017, led by her curiosity and sense of adventure, Aviv moved to China and started a career an freelance dancer and choreographer, collaborating with local dancers and dance companies and contribution to fast growing Chinese contemporary dance scene.
In recent years, Aviv is performing around China in private and official events, and is invited to teach and create in local and international events such as Guangzhou International Dance Festival, Beijing dance festival (BDF), the Quanzhou international dance festival, conducted an intensive contemporary dance workshop at the Wuhan University (WIDS), and others.
In 2018, Aviv joined the SLATE Dance company in Shanghai. SLATE Dance company create and perform its original pieces in China and Europe. The Dance company also organize workshops and collaborations with other international dance companies.
Since 2019, Aviv is also the owner of the Aviv Dance Studio in Shanghai, a professional dance education center for dancers of all ages.
On the 4th and 5th of December 2020, Aviv performed 'WHY?' with SLATE contemporary dance company in SIDC (Shanghai International Dance Center) and received well reviewed.
Dancer - Hsiao Yo
Xiao Yu has a BFA and MFA from the Chinese Culture University in Dance (Modern and Ballet). She studied abroad at the Bolshoi Academy and Julliard. Professionally she has performed with the Taiwan Sun-Shier Dance Theater and Jade and Artist Dance Troupe, both as a soloist. In Shanghai, she was a touring member of Jin Xing Dance Theater.