👉 Confirmation within 24 Hours
👉 Receive E-ticket via Email
👉 Show Your E-ticket @ Venue
👉 No Cancellation
Whether starting your day with a hearty breakfast under the morning light or ending it with stargazing over supper, the unique glasshouse design of Atrium Café all-day dining restaurant is the perfect environment to enjoy seasonal a la carte dishes or international buffet.
Perfectly situated in the heart of Shanghai, The Kunlun Jing An enjoys an exceptional location in one of Shanghai's most fashionable and commercial districts, only a short walk from the famous Jing An Temple and West Nanjing Road. As the first Kunlun hotel in Shanghai, The Kunlun Jing An is rapidly gaining an international reputation for excellence delivering some of the best services in modern Chinese hospitality.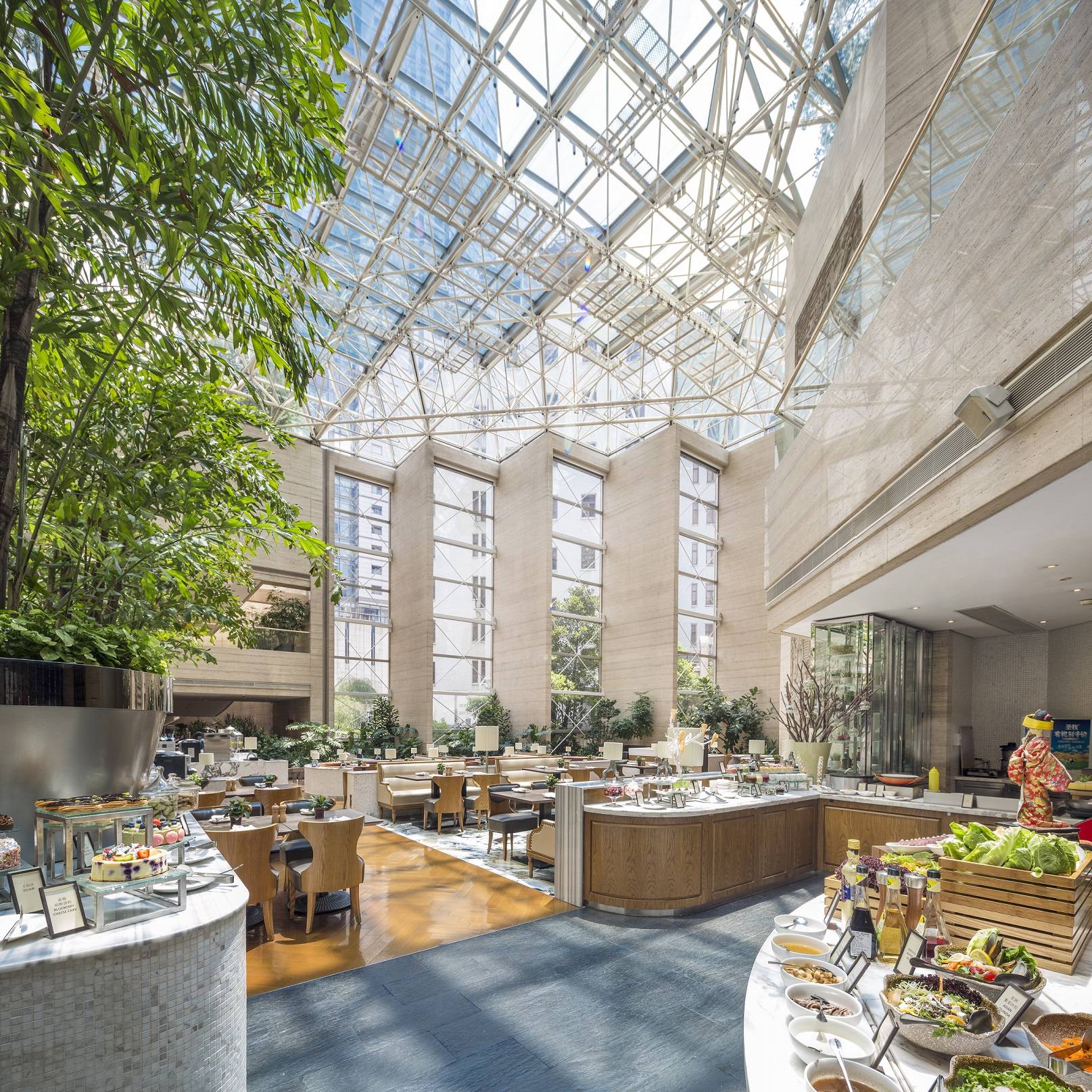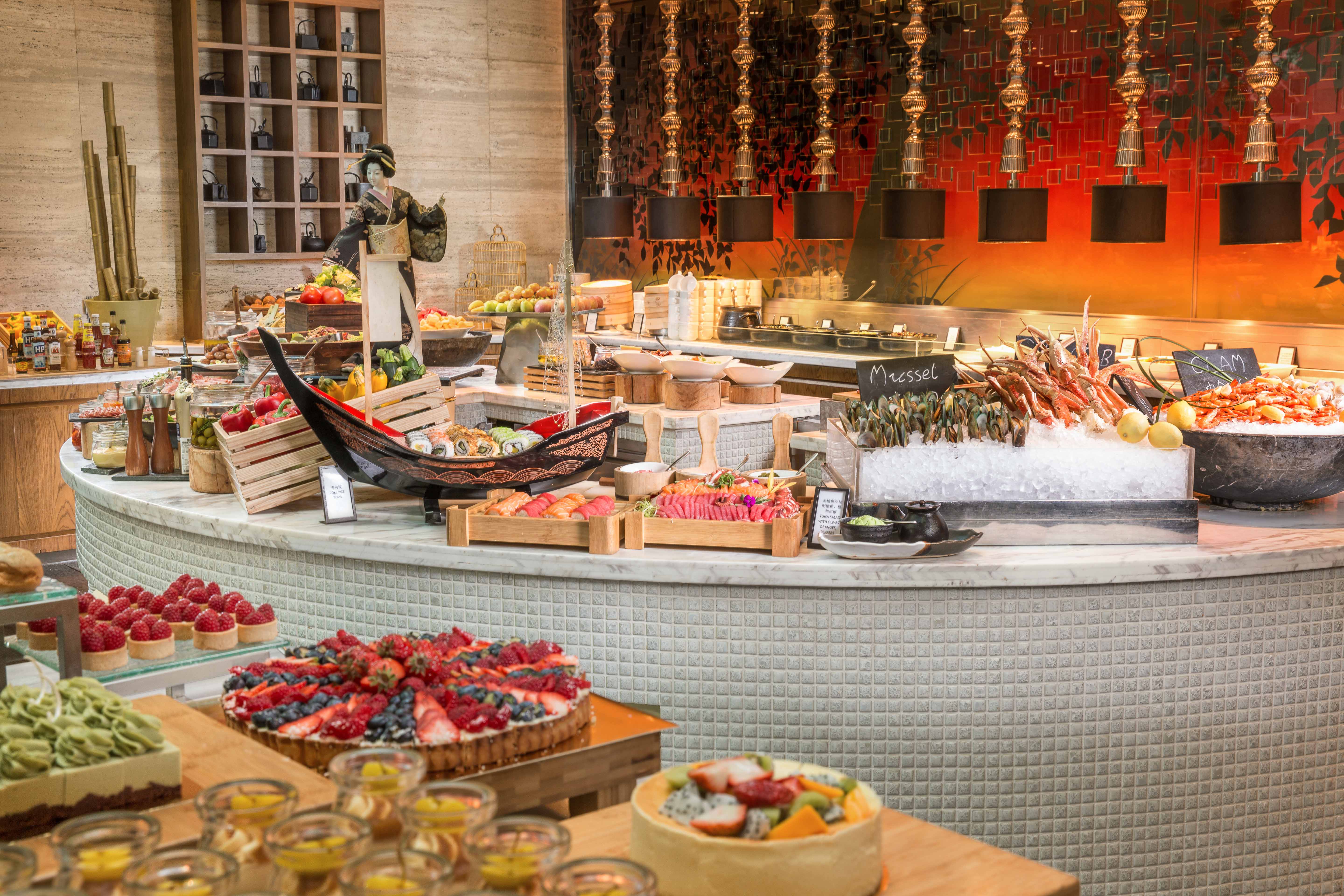 5 Flavours of Hairy Crabs
Marinated Cold Hairy Crab with Chinese Wine & Plum
Classical Steamed Hairy Crab
Papillote Baked Hairy Crab with Leek
Onion and Fresh Herbs
Kimchi Stir-Fried Hairy Crab
Hairy Crab Congee with Condiments
Cold dishes A
Thai Chicken Salad
Ham and Pineapple Salad
Grilled Vegetable Salad
Pasta Salad
Seaweed and Cucumber Salad with Japanese Dressing
Crispy Sea Conch Meat
Pork Knuckle wrapped with Bamboo Leaves
Healthy Vegetarian Shredded Bird Nest
Hong Kong Style BBQ Plate
Or
Cold Dishes B
Beef and Kimchi Salad
Russian Egg Salad
Roasted Peach and Ham Salad
Soba Noodle Salad
Teriyaki Chicken Salad
Japanese Crab Sticks Salad
Crispy Sea Conch Meat
Pork Knuckle wrapped with Bamboo Leaves
Healthy Vegetarian Shredded Bird Nest
Hong Kong Style BBQ Plate
Maki Rolls
4 Kinds of Maki Rolls and Sushi
Cold Seafood
4 Kinds of Seafood on Ice
Soup
Seafood Bisque (or Seafood Chowder)
Chinese soup
Pork Spare Ribs Soup with Lotus Roots
Live Tappan
Beef And Chicken
Hot Dish
Mediterranean Oxtail Ragu (or Austrian Beef Roulade
Baked Teriyaki Seabass (or Glazed Honey-Citrus Salmon)
Miso Pork Ribs (or Braised Pork Ribs in Yellow Bean Paste & Tamarine)
Orange-Ginger Roasted Duck Breast (or Roasted Vietnamese Lemongrass Chicken)
Bacon and Eggplant Pasta (or Penang Fried Koay Teow)
Garlic Roast Potato (or Mashed Potato)
Vegetable Gratin(or Roast Balsamic Vegetables)
Crispy Coconut Lamb Chop with Cucumber-Yogurt Dip (or Lamb Rendang)
Sautéed Beef Cubes with Black Garlic
Braised Tofu with Hairy Crab Roe
Roast 2 Types
Slow Roasted Beef Ribeye, Roasted Soya Chicken (or Thai Spiced Roast Pork)
Noodle Station
Penang Curry Laksa (or Thai Clear Soup Noodles)
Fruit
3 Kinds of Fruit cuts and Whole fruits
Bread corner
3 Kinds Ice-cream
10 Kinds of Dessert