👉 Receive Tickets via Express Delivery
👉 Unassigned Seating
👉 All Attendees Require a Ticket
👉 No Cancellation
Exclusively produced by the China Shanghai International Arts Festival (CSIAF), INTEGRATE (2021) is a multimedia interactive art work by the world renowned choreographer and visual artist Shen Wei. Together with 37 performers from Dance Smash (Season 1-2), Xie Xin Dance Theatre and Guangdong Modern Dance Company, the artist has created an immersive art feast, combining performance and visual arts, culminating in a multi-sensory experience of performance intertwined with paintings, videos, installation, sounds and more.
Art Director: Shen Wei
Performing Cast:
[Star Dancers from Dance Smash] (In pinyin order by last name)
Chang Hongji, Cong Shuqi, Hao Ruoqi, Hu Jing, Luo Tian, Su Hailu, Wang Nianci, Wei Shenyang, Wei Shenzhou, Zhang Yuanbo, Zhang Zijun, Zheng Jie, Zhu Fengwei
[Chinese Modern Dance Companies]
Guangdong Modern Dance Company
Xie Xin Dance Theatre
Undivided Divided (2011)
A Debut of Shen Wei's Newest Total Work of Performing Arts and Visual arts
"Breaking Boundaries &Rebuilding Together"
The First Session of New Art Brand ARTRA
"Cross-over & Trend-setting"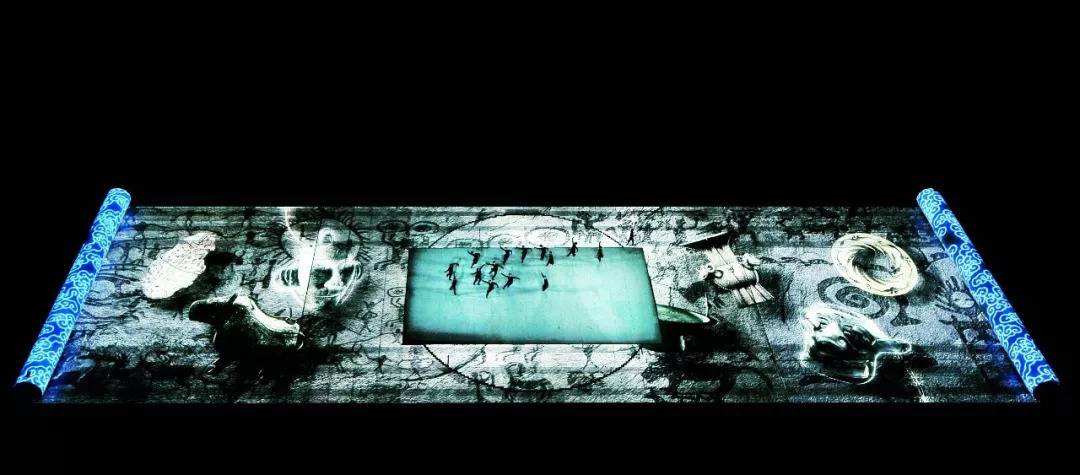 2008 Beijing Olympics Opening Ceremony the dance work–Scroll Painting
It is the first time for Shen Wei to present his total-art work in mainland China and also being the first time for him to select the domestic ensemble cast ever since his choreography work Scroll Painting at the opening ceremony of 2008 Beijing Olympics.
Shen Wei started his research and practice in the field of multimedia from as early as the 1990s. In his perspective, his development of the "Natural Body Development Technique" (NBDT) has relevance across disciplines with visual painting, live-action installation, performing arts and textual thoughts.
As he explains: "INTEGRATE is a future-oriented work and it aims at exploring new art forms. It's about the spiritual introspection for people living in the current epidemic time. We rebuild differently but with a same goal;Though we are in a divided space, we are synchronized in ideas;We are individual but we rebuild together."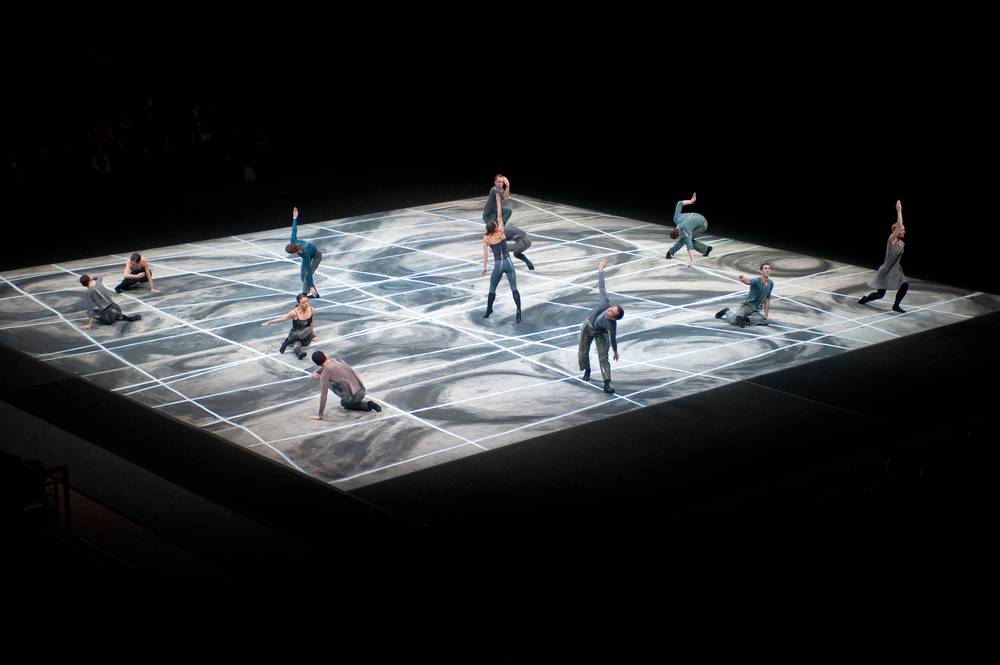 RITE OF SPRING (2003)
The brand-new venue West Bund Dome has been tailored its space for the work. INTEGRATE will have its world premiere on June 11, last until June 20, 2021. Not only will the audience be able to enjoy the live charm of the performers and fusion art up close, there will also be post talks after the performance, where the artists will share their artistic thoughts with the on-site audience.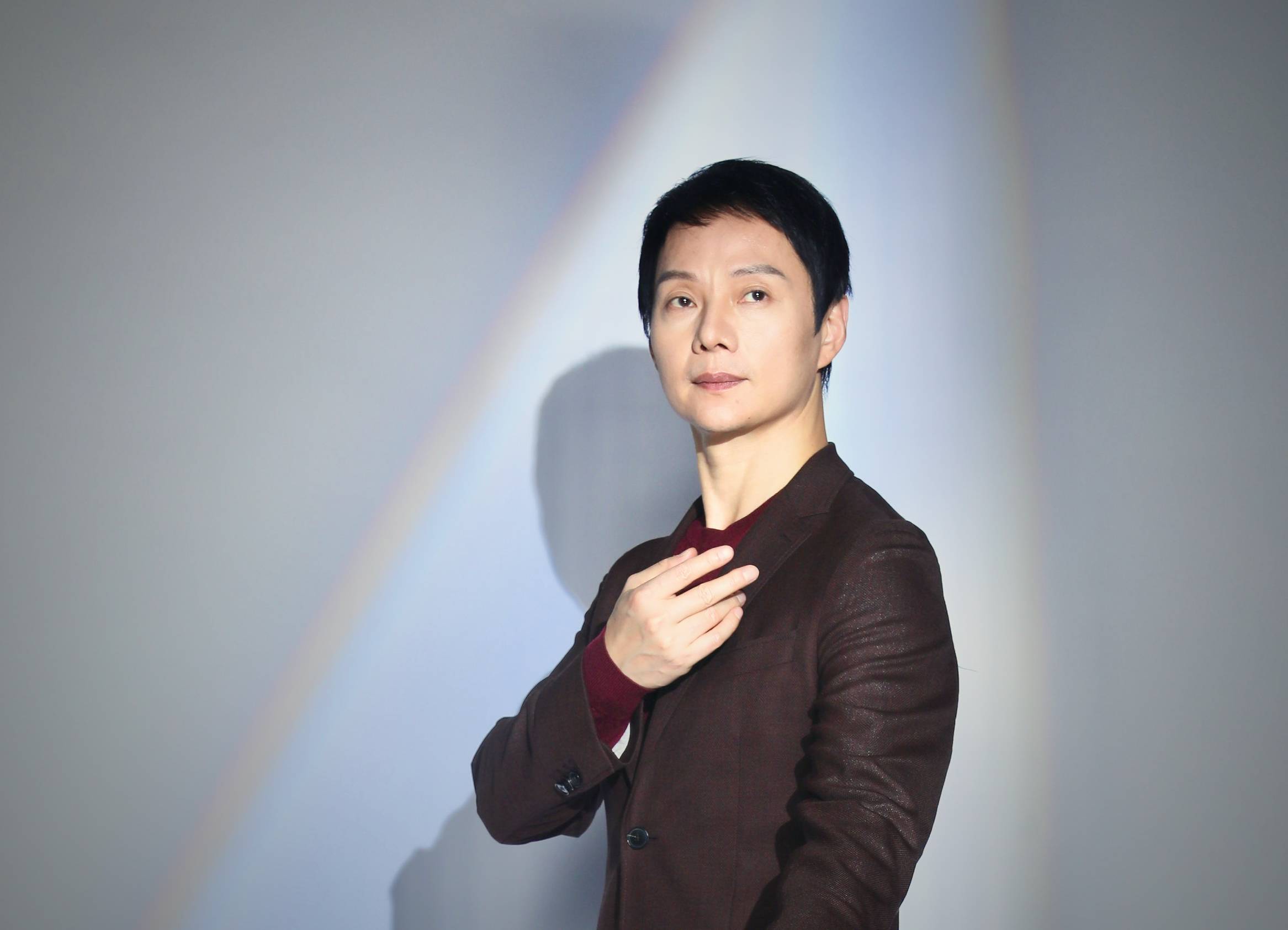 ABOUT SHEN WEI
Choreographer and dancer, visual artist and director.
Shen Wei is internationally renowned for the breadth and scope of his artistic vision. Admiration for his talent has earned him numerous awards, including a 2007 MacArthur "Genius" Award, the US Artists Fellow award, and a John Simon Guggenheim Fellowship.
Other accolades include: Australia's Helpmann Award, the Nijinsky Emerging Choreographer Award, the Algur H. Meadows Prize, Les Étoiles de Ballet Award, Audi-China 2012 Artist of the Year Award, GQ-China 2013 Artist of the Year Award, and the 2013 Chinese Innovator Award from The Wall Street Journal-China. Most recently, he was honored with the Asian Cultural Council's 2017 John D. Rockefeller 3rd Award.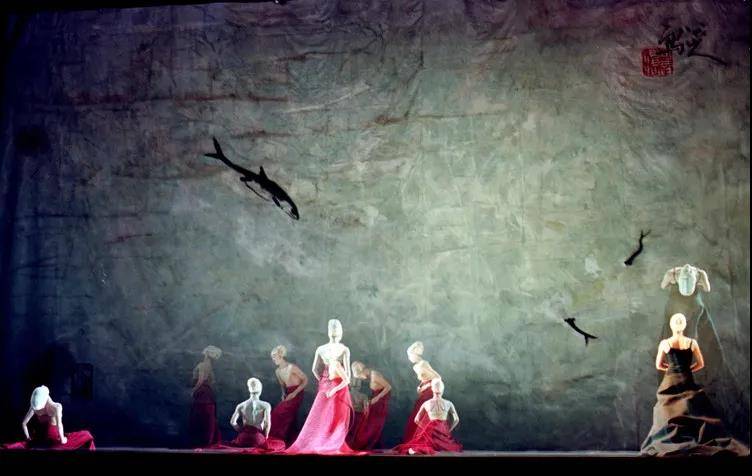 Folding (2000)
His stage works have been commissioned by many major international festivals and opera houses, including five commission by the Lincoln Center Festival and the John F. Kennedy Performing Arts Center, more than 30 major international commissions in the genres of opera, ballet, contemporary dance, art film and live installation toured to over 40 countries and 150 cities.
As a painter, he has had solo exhibitions in leading galleries and museums: The Existence of the Body (DTW, NewYork); Study for the Music of Rite of Spring (Lincoln Center Festival); Movements and Music Studies (New Vision Gallery/Chambers Fine Art Gallery, Hongkong); In Black, White and Gray (MDC Museum of Art+ Design, Crow Collection of Asian Art, Tucson Museum of Art); Dance Strokes (Asia Society Hong Kong Center); Exploring the Unknown (Power Station of Art, Shanghai) ; Painting in Motion (Isabella Stewart Gardner Museum) etc. His performative installations and site-specific works have been presented at Park Avenue Armory, North Carolina Museum of Art, Guggenheim Museum, NewYork and Metropolitan Museum of Art, NewYork.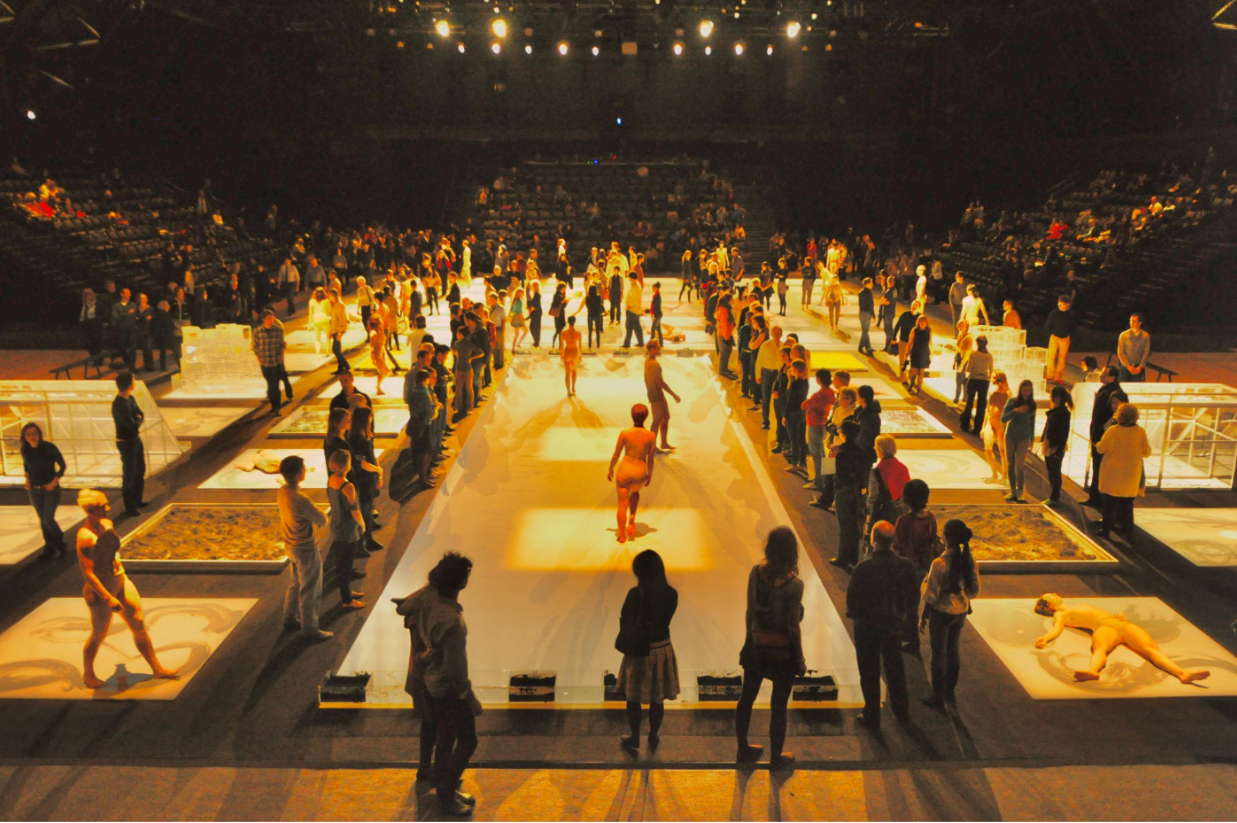 Undivided Divided (2011)
INSIDER'S RECOMMENDATION
Shen Wei is one of the most innovative artists of the 21st century. His extraordinary talent and vision as a choreographer, visual artist, filmmaker (and beyond) guide him as he merges these art forms together, creating the most stunning and original works that transport and thrill audiences. Shen Wei is a creative force like no other." - Jodee Nimerichter, Director of American Dance Festival
Shen Wei transcends the limiting boundaries of geography, art forms, and even our physical bodies to create groundbreaking work that reunites the material and the spiritual. His unique ability to bring eastern tradition together with western modernism has deepened our cross-cultural understanding and appreciation. - Peggy Fogelman, Director of Isabella Stewart Gardner Museum
Shen Wei is a unique artist whose work spans across disciplines and cultures. His artwork has touched the hearts and minds and the spirit of many people: it enfolds them and gives them the space and time to meditate on the energizing forces within Art and Nature. - Pieranna Cavalchini, Tom & Lisa Blumenthal, Curators of Contemporary Art