Re-opening April 1st!
👉 Show Your Passport/ID & Health Registration Code (sui shen ma) on Arrival
👉 Book in Advance
👉 Please wear a mask at all times
👉 Receive E-ticket via Email
👉 No Cancellation
---
On view November 7, 2019-June 30, 2020, In Production: Art and Studio System emphasizes the overlapping histories of visual art film, with a particular focus on how the site of the studio, both in visual arts and in cinematic production, has radically shifted in the last 20 years. Featuring 24 contemporary artists whose works critique, appropriate, and engage with Hollywood and the film studio system, the exhibition highlights the exceptional gifts and acquisitions related to film and video that have entered LACAM's permanent collection in recent years.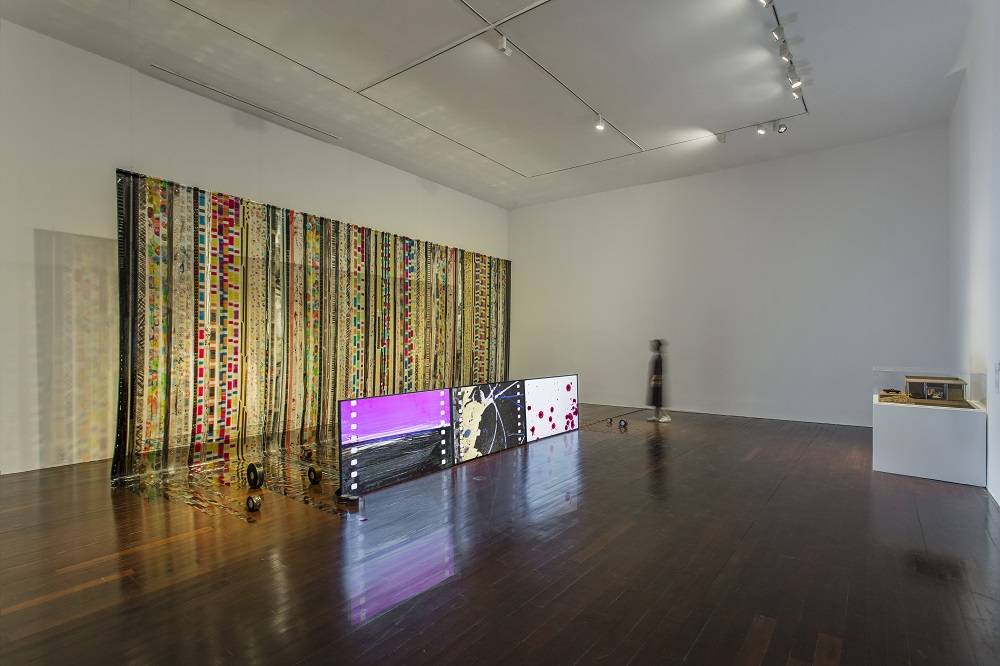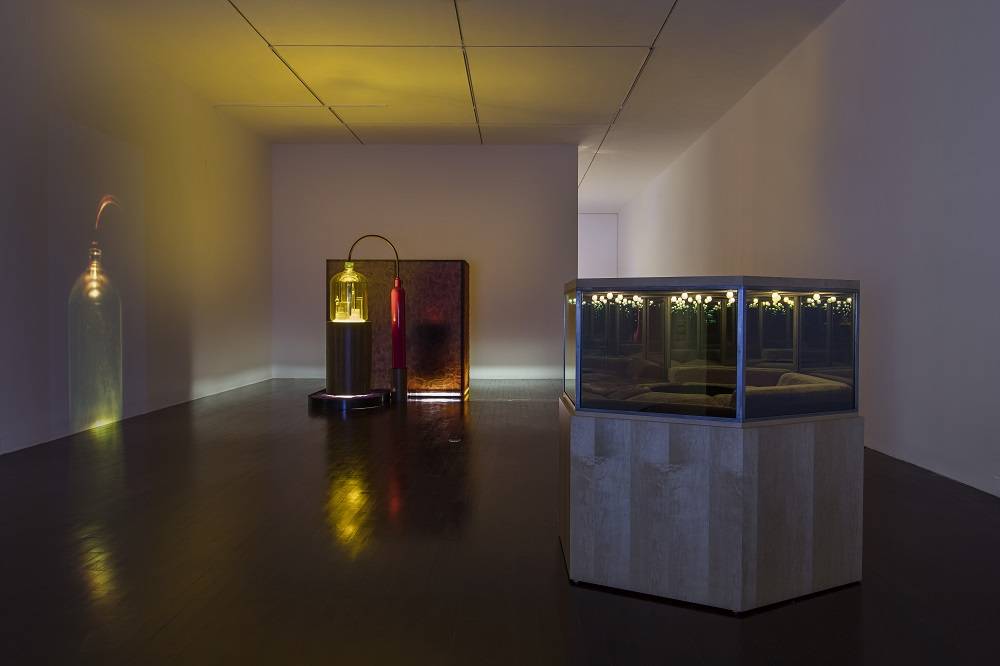 Many artists have considered the proximity to movie studio facilities and the other sites of production and post-production, as one of the essential lures of making art in Southern California. Since the dawn of cinema, movie studios have been sites where crews of hundreds of even thousands manufacture a temporary fiction that will hopefully become a lasting image. While the work of movie production is a collaborative effort involving a vast network of people, the labor of the visual artist has long been understood as a solitary endeavor in the studio. While artists have indeed depended on the centralized sphere of the studio to create their works, the late 20th century ushered in new forms of dematerialized and decentralized artist practices, Shanghai is an especially fitting location to explore these crucial developments.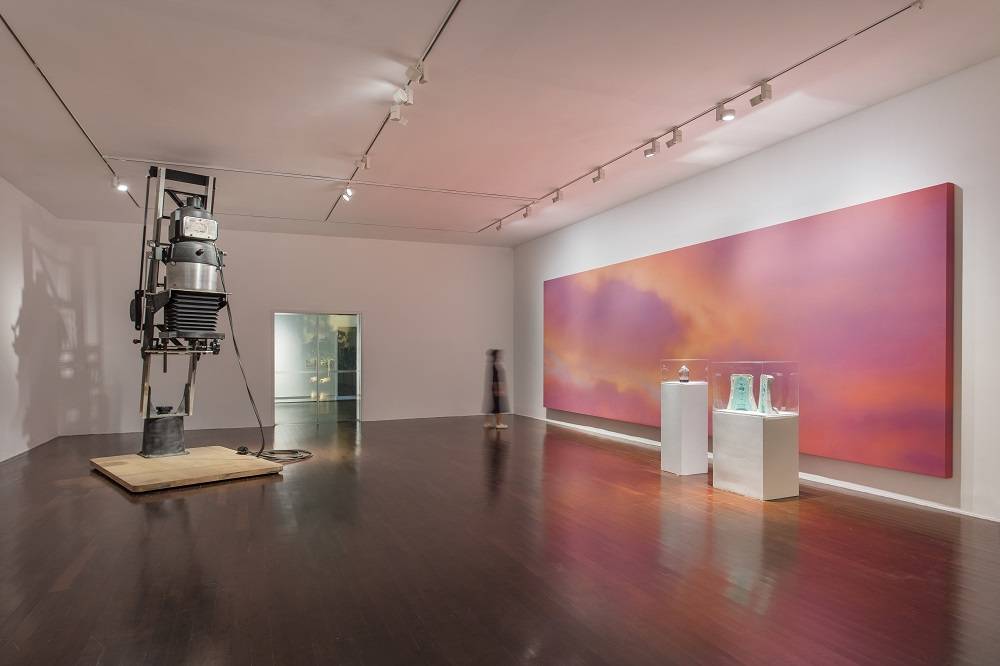 Featured objects include Martine Syms's mixed-media installation that incorporates objects often used within commercial film and photography shoots-such as backdrops, c-stands, and sandbags. Cayetano Ferrer is an artist who is interested in the history of how architectural and design components have been blended into a built environment. In Endless columns (2014), Ferrer creates an immersive environment that, upon entrance, seems composed of elaborate architectural components and lighting design. In reality, this installation relies on mirrors and dual video projections on a CNC routed column to produce a form of neon Baroque familiar from Las Vegas showrooms. The centerpiece for the column design appears to be an exemplar of art deco design, but it is actually based on a salvaged trash can from the MGM Grand Las Vegas and Casino.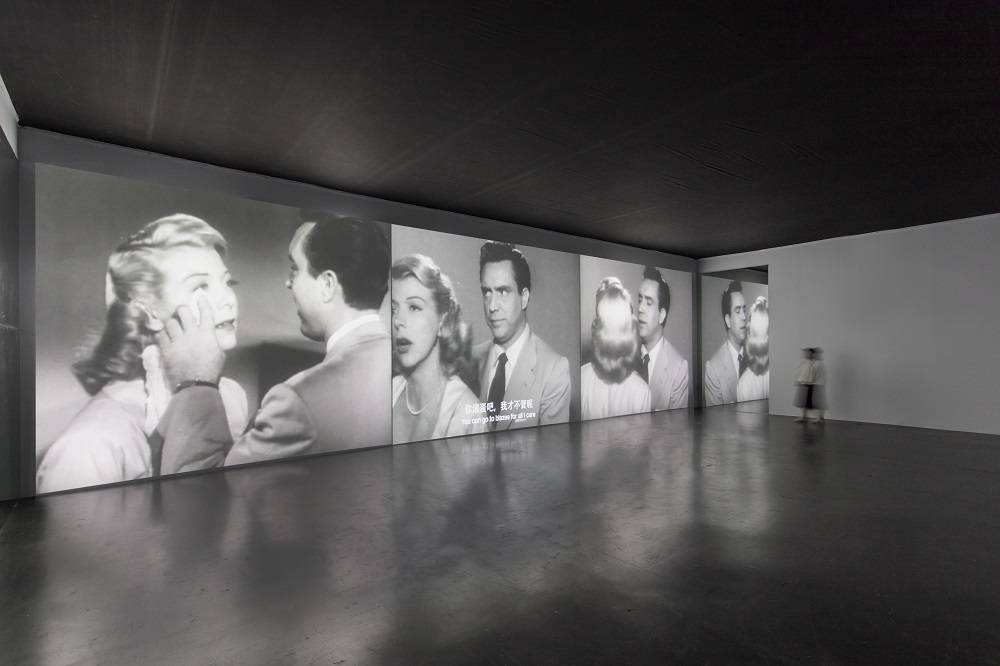 Imitation of Life (2013) by Mathias Poledna explores the artist's interest in outdated and obsolete forms of film production. The artist employed a team of veteran animators from Walt Disney Studios to create a film that emulates the style and manner of 1930s and 1940s animation. Referencing the iconic style of Disney films like Pinocchio (1940) and Dumbo (1941), Poledna champions unknown and underappreciated artists and makers, such as the Disney sculptor and animator Blaine Gibson, whose sculpture to Mickey Mouse is presented here as well. Calling to mind the set design of superhero films, Mike Kelley's Kandor 1 (2007) is formal study of the lost city of Kandor in Superman's world and features elements of his findings such as the bell jar, the air tank (which sustained the miniature, encapsulated residents of Kandor), and a model of the city.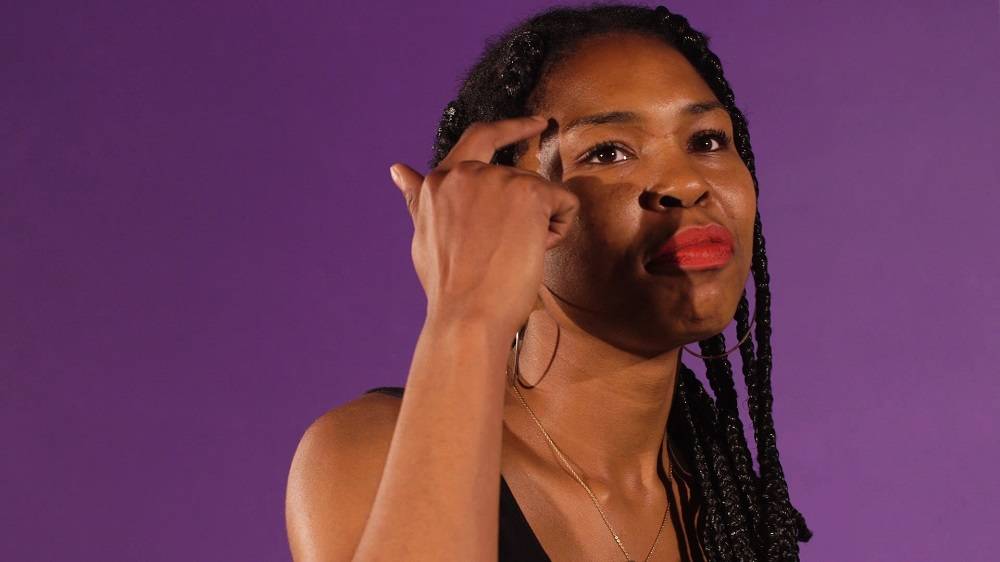 Martine SymsNotes on Gesture (still)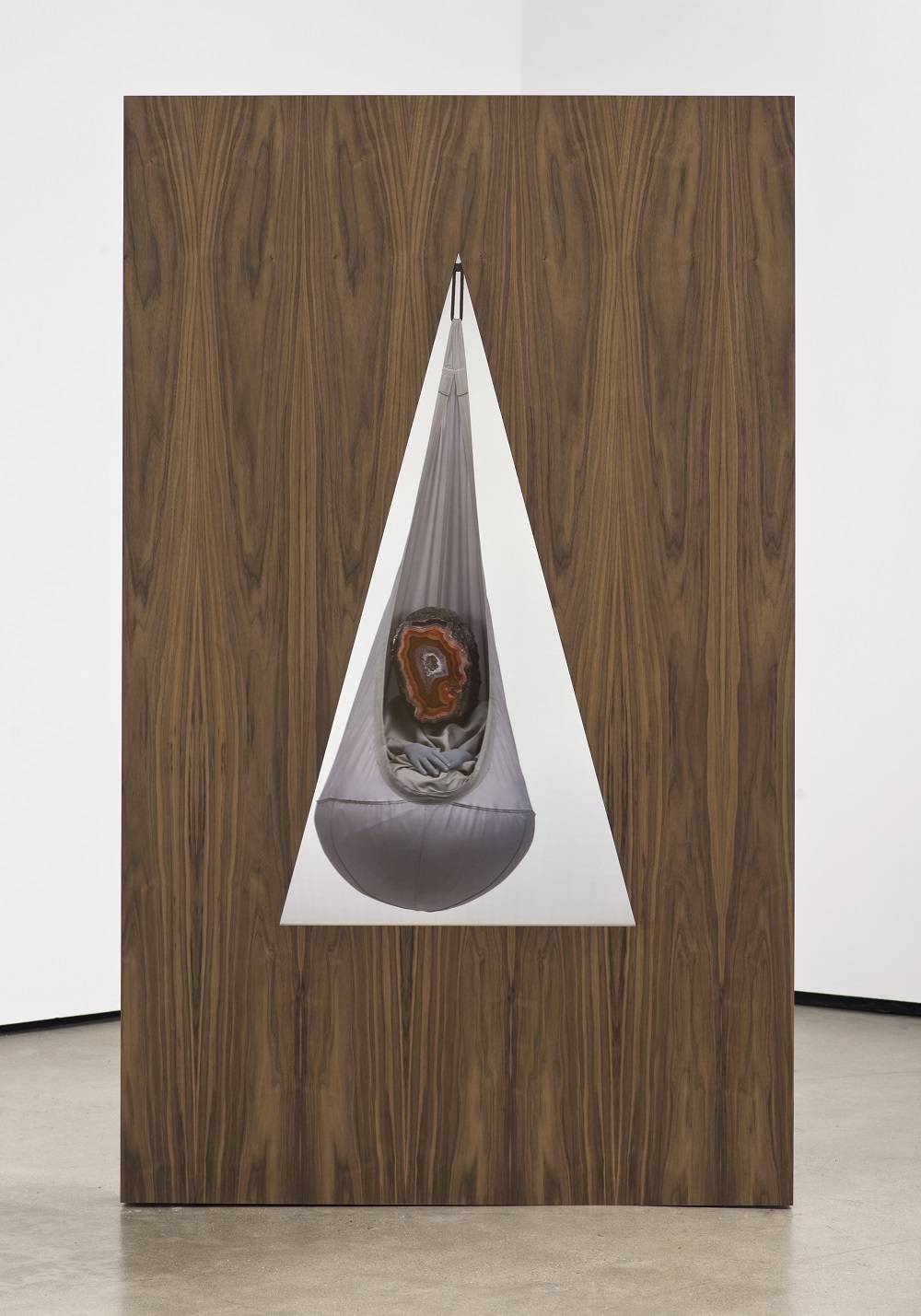 Brian BressPendulum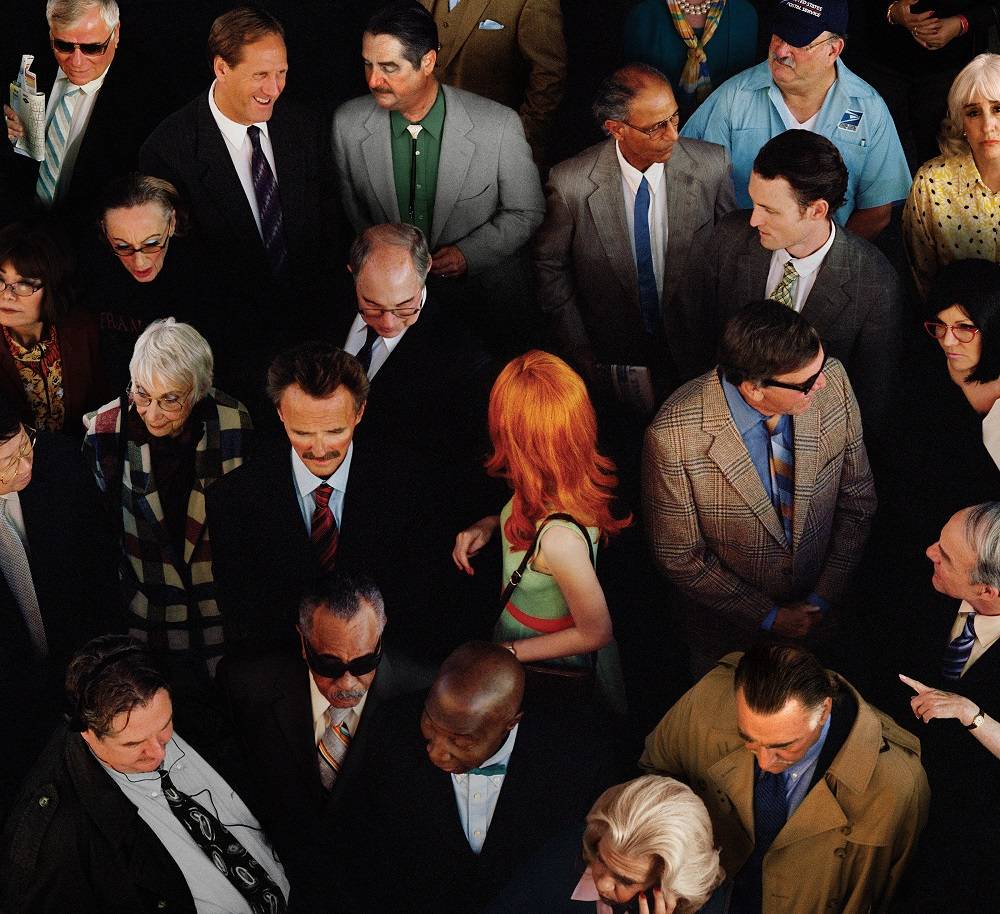 Alex PragerHollywood & Vine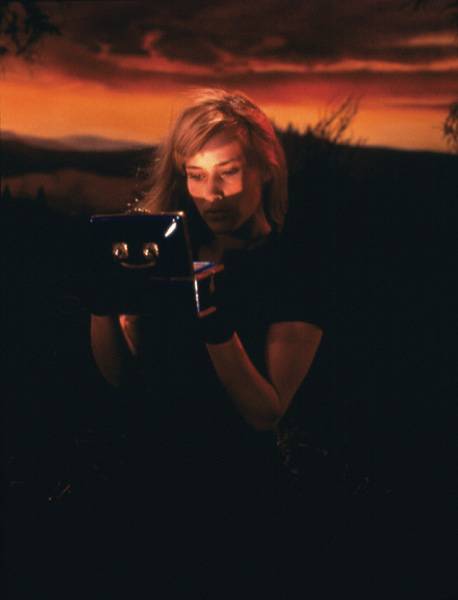 Bruce Yonemoto
Norman Yonemoto
Made in Hollywood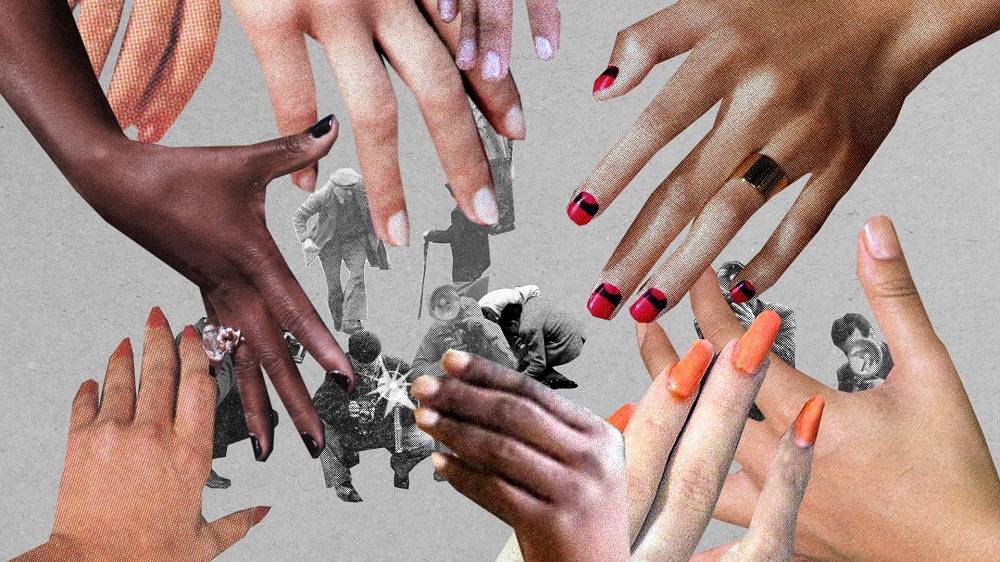 Julie Orser
New Narrators...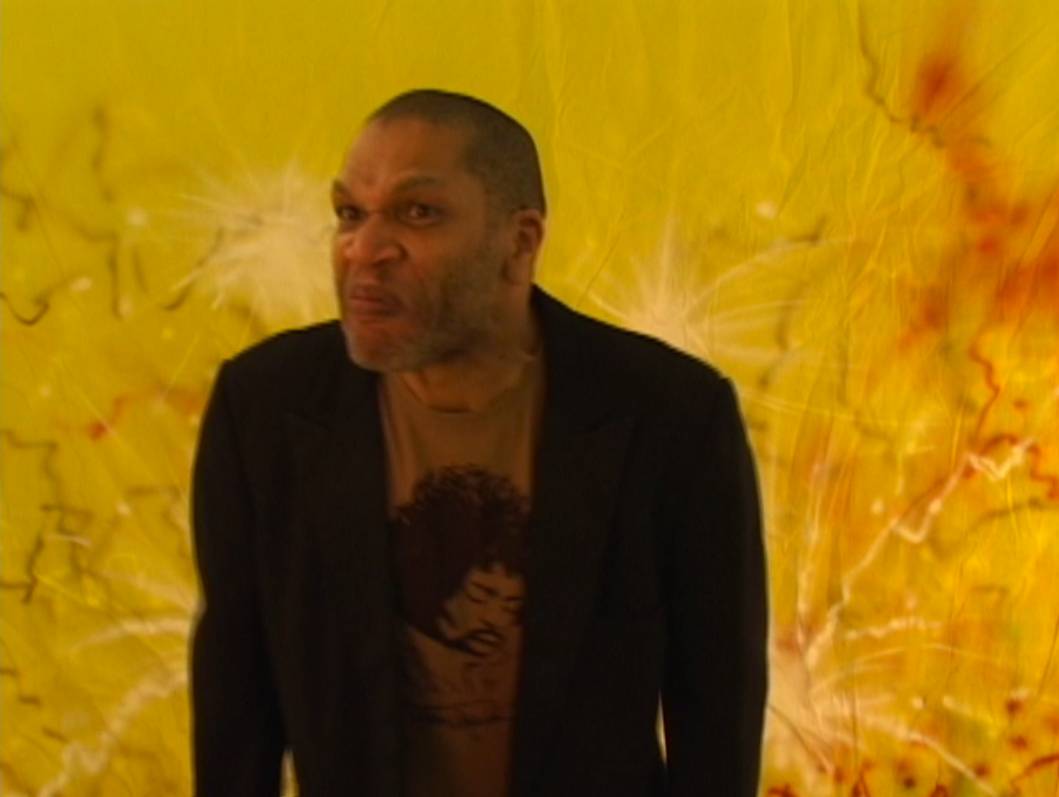 Nicole Miller
The Conductor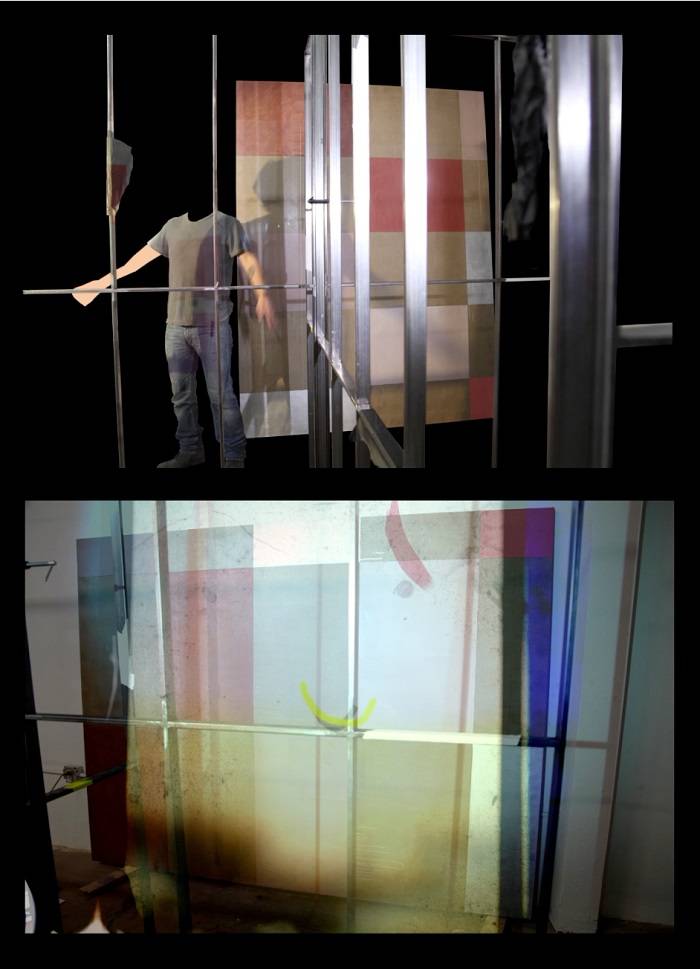 Dashiell Manley
The Great Train Robbery (Scene 3)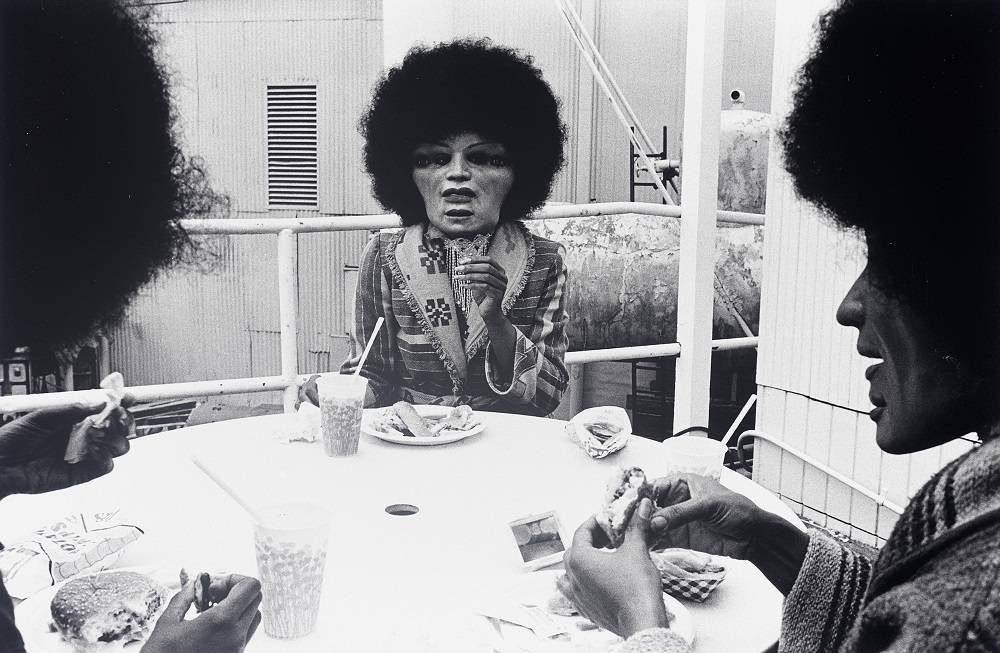 Anthony Friedkin
Android Sisters Having Lunch, Universal Studios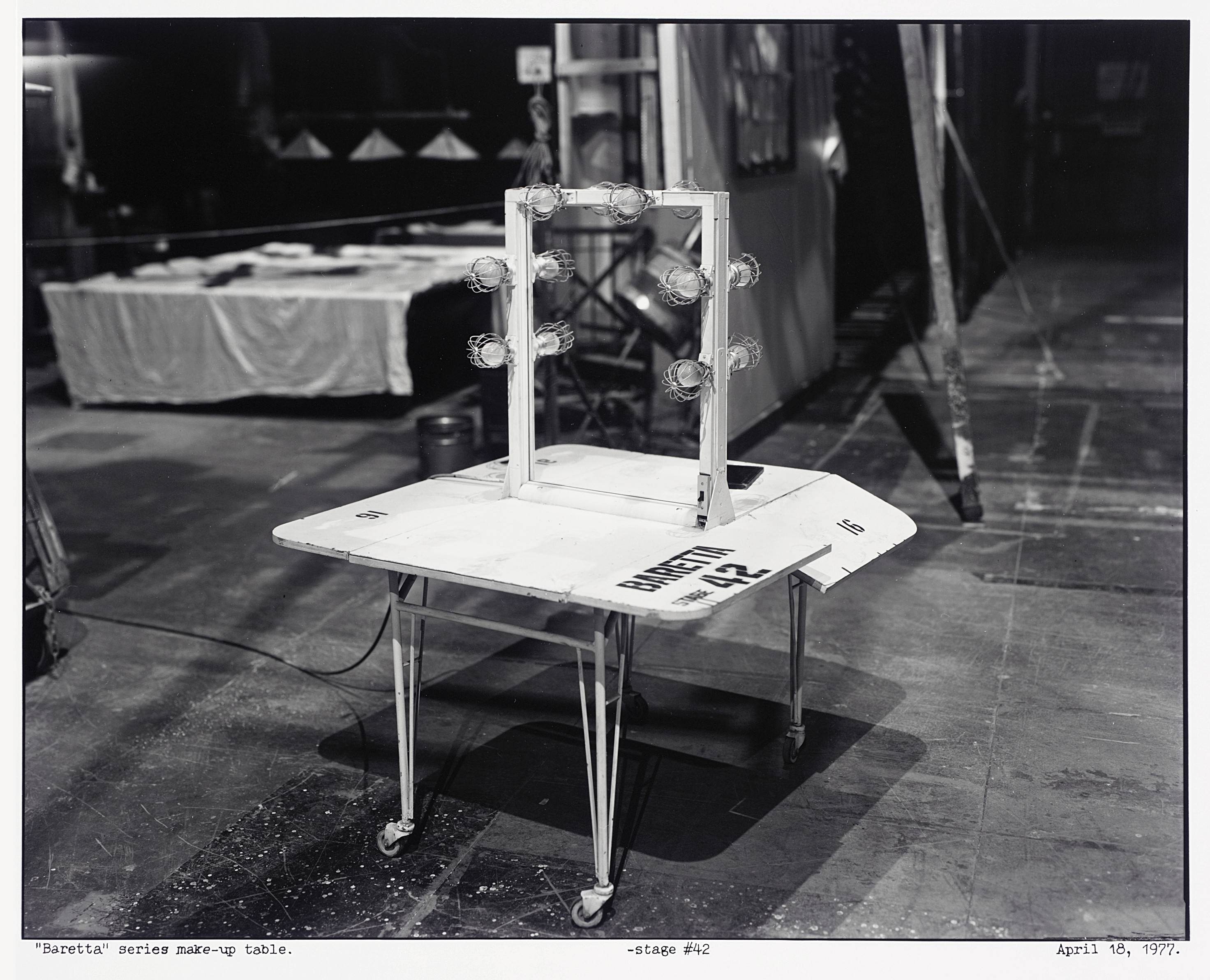 Robert Cumming
Baretta Series Make-Up Table - Stage #42, April 18, 1977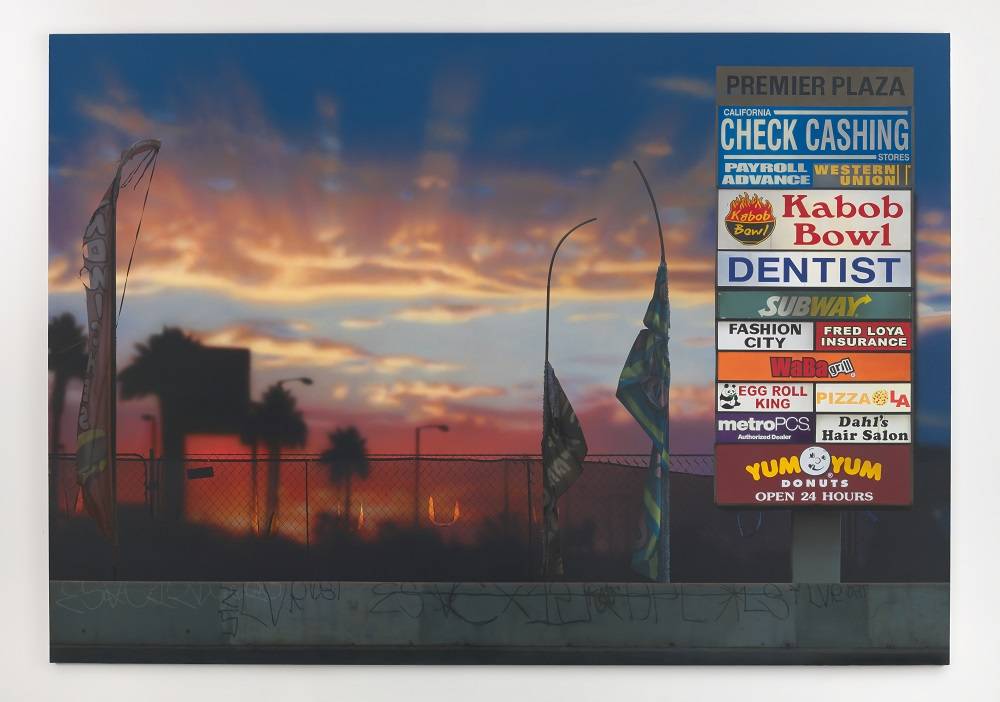 Sayre Gomez
Untitled

Alex Israel
Sky Backdrop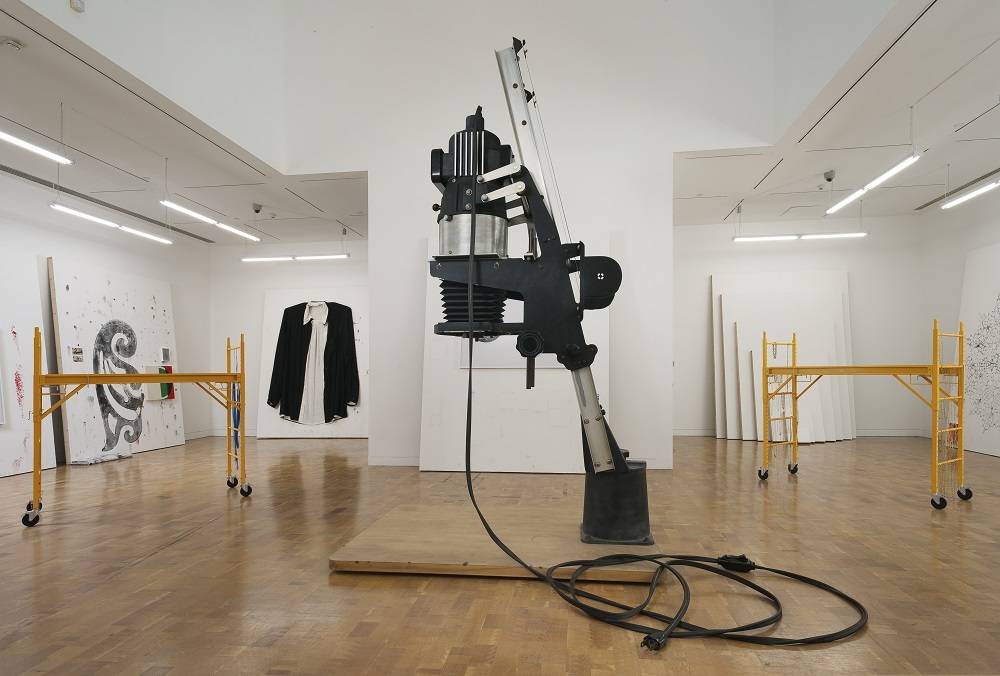 AmandaRoss-Ho
OMEGA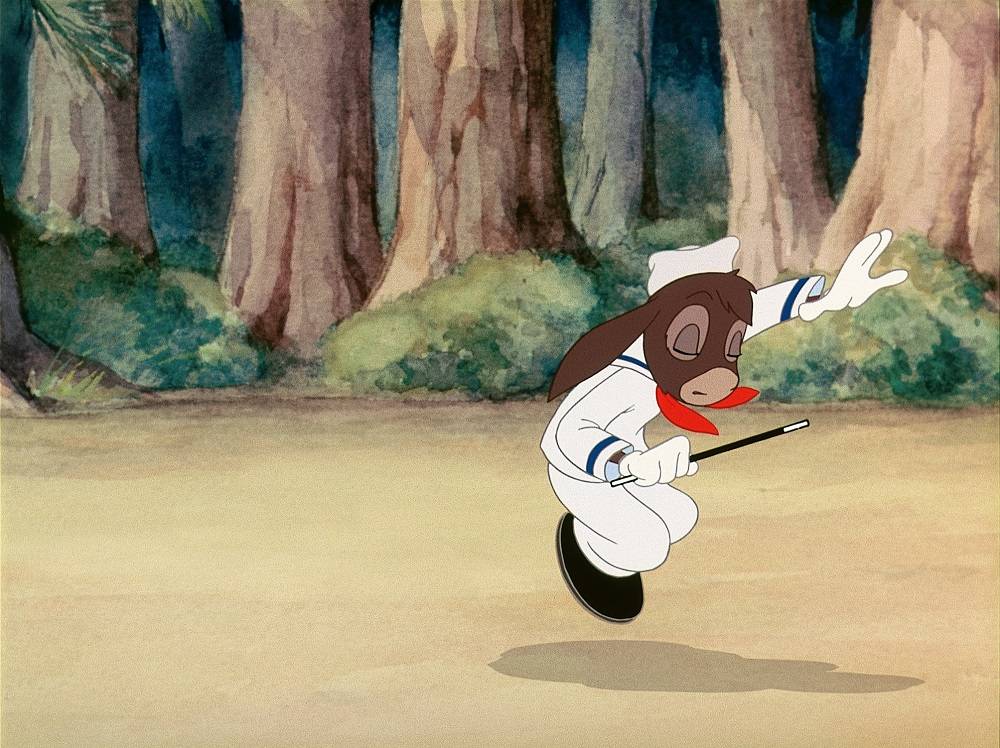 Mathias PolednaImitation of Life
In Production Artists
Kathryn Andrews, United States, b.1973

Brian Bress, United States, b.1975

Robert Cumming, United States, b.1943

Cayetano Ferrer, United States, b.1981

Anthony Friedkin, United States, b.1949

Blaine Gibson, United States, 1918-2015

Piero Golia, Italy, b.1974

Sayre Gomez, United States, b.1982

Douglas Gordon, United States, b.1966

Alex Israel, United States, b.1982

Mike Kelley, United States, 1954-2012

William Leavitt, United States, b.1941

Dashiell Manley, United States, b.1983

Nicole Miller, United States, b.1982

Julie Orser, United States, b.1974