- Receive Tickets via Express Delivery
- Recommended Age 8+
- No Cancellation
---
Marc, Serge, and Yvan are friends. They are three middle-aged men of comfortable means who have stayed friends with each other for fifteen years. Because men of their age often lack opportunities to meet new people and sustain new friendships, their courtesy towards and their tolerance for one another's quirks and affinities have been worn raw.

At the opening of the play, Serge is smitten with his acquisition of a new painting. It is a modern art piece - white on white – for which he paid two hundred thousand dollars. Marc can't believe that his friend bought a white on white painting for such an extravagant amount of money.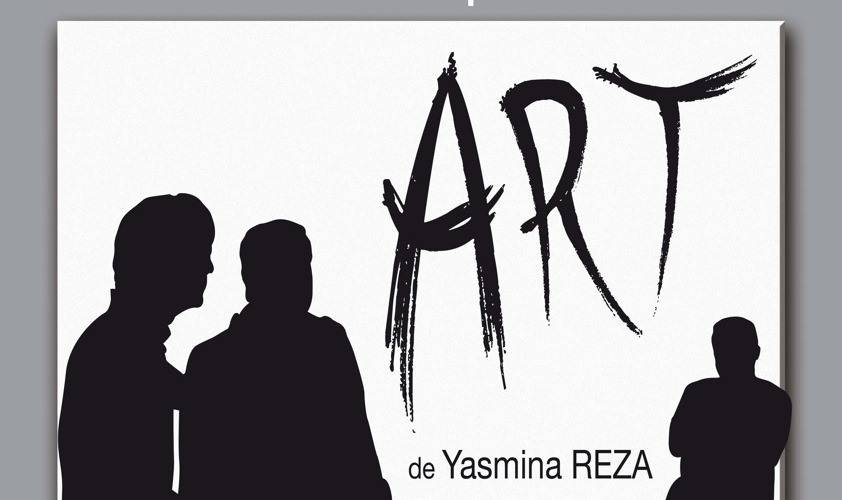 Marc could not care less about modern art. He believes that people ought to have a few more standards when it comes to determining what is good "art" and therefore worthy of two grand.
Yvan gets caught in the middle of Marc and Serge's arguments. He does not find the painting or the fact that Serge spent so much to acquire it as offensive as Marc does, but he doesn't adore the piece as much as Serge does. Yvan has his own real-life problems. He is planning a wedding with a fiancé turned "bridezilla" and a host of selfish and unreasonable relatives. Yvan tries to turn towards his friends for support only to be ridiculed by both Marc and Serge for not having a strong opinion in their war over the white on white painting.
The play culminates in a confrontation among the three strong personalities. They throw every personal choice that the others disagree with and look down on into each other's faces. How can they be friends if they disagree so harshly with one another's choices and values? What did they ever find redeeming or fascinating about the others in the first place? A piece of art, a visual and external representation of inner values and beauty, causes Marc, Yvan, and Serge to question themselves and their relationships to the core.
Scriptwriter Yasmina Reza
Yasmina Reza, (born May 1, 1959, Paris, France), French dramatist, novelist, director, and actress best known for her brief satiric plays that speak to contemporary middle-class anxieties.
Reza was the daughter of Jewish parents who had immigrated to France. Her Iranian father was an engineer, businessman, and a pianist, and her mother was a violinist originally from Budapest. Reza studied at the University of Paris X, Nanterre, and at the drama school of Jacques Lecoq before working as an actress.
The first two plays she wrote, both winners of a Molière Award, were Conversations après un enterrement (1986; Conversations After a Burial), involving death and sex, and La Traversée de l'hiver (1989; "Winter Crossing"), about the unlikely friendship that develops between six people spending their vacation at a Swiss mountain resort.