International Fish Competition
Incorporating both established favorites and latest trends, the world-famous and highly respected Aquarama International Fish Competition will be more competitive than ever in 2019. As ever, judging will be in the hands of a panel of international experts.
Why Aquarama?
30-year rich experience in organizing professional competitions.
International reputable judges ensure justice and preciseness.
Worldwide outlook with participants from Sri Lanka, Singapore, Thailand, Indonesia, Malaysia, Germany, Netherlands, France, etc.
World Discus Competition
in conjunction with Aquarama 2019,Guangzhou, China
Review of past competitions

2016 AQUARAMA WORLD DISCUS COMPETITION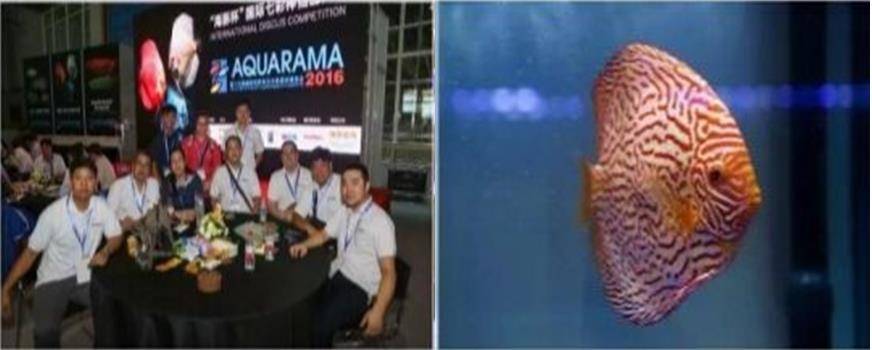 2017 AQUARAMA WORLD DISCUS COMPETITION

2018 AQUARAMA WORLD DISCUS COMPETITION


Competition Information
Competition Location
Guangzhou International Convention and Exhibition Center
Competition Schedule
Benching In: 2019.5.30 (Thur)
Judging: 2019.5.31 (Fri)
Presentation of Trophies & Cash Prizes: 2019.6.1(Sat)
Benching Out: 2019.6.2 (sun)
CategoryRed
Solid Blue
Turquoise
Red Spotted
Fine Red Spotted
Pigeon
Albino
unclassified
Prizes
Grand Champion*1 5000rmb + Trophy+ Certificate
1st of each Class*8 1000rmb + Trophy l+ Certificate
2nd of each class*8 500rmb + Trophy l+ Certificate
3rd of each class*8 300rmb + Trophy l+ Certificate
Organizer

VNU Exhibition Asia
About the show
Aquarama is an international exhibition for aquarium and terrarium supplies, ornamental fish and reptiles, garden and pond products. The show is co-located with high level conferences, fish competitions, aquascaping sessions...
In 2019, it will take place in Guangzhou.
Aquarama website丨www.aquarama.com.cn
— Inquiry —
Yama Zhu
T:021-61953588
E:yama.zhu@vnuexhibitions.com.cn