Five-time Grammy Award Winner
Birdman "Best Original Score" Accolades:
Nominated for Golden Globe & BAFTA, Winner of HMMA
World Discovery Award for Best Soundtrack & New Artist Discovery Award
Critics Choice and Satellite Awards; Two-time Echo Award Winner, Germany
Composer of Epix Network Get Shorty Soundtrack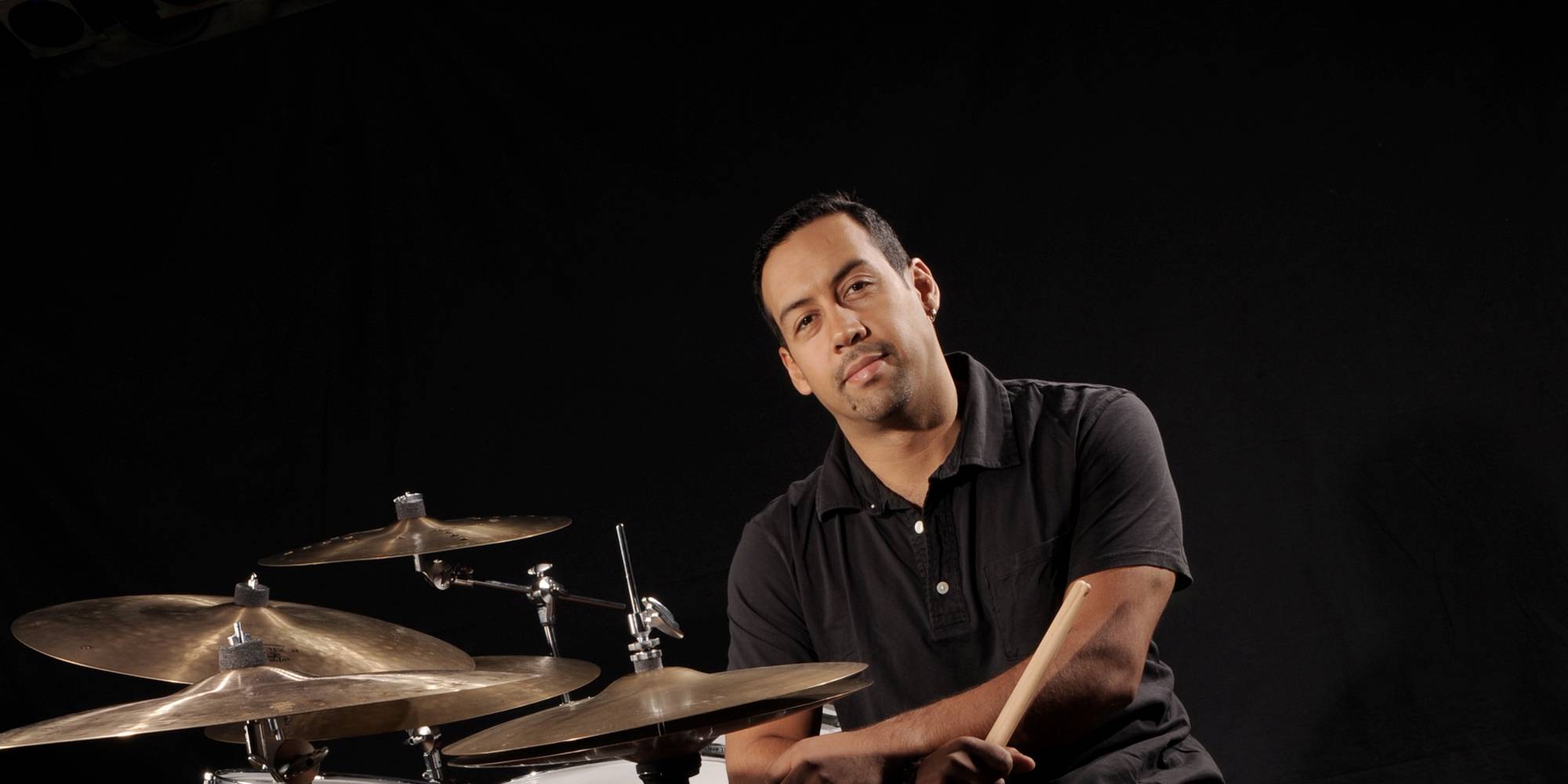 Born in Mexico City on November 1st, 1971, Antonio Sanchez began playing the drums at age five and performed professionally in his early teens. Antonio pursued a degree in classical piano at the National Conservatory in Mexico and in 1993 moved to Boston where he enrolled at Berklee College of Music and New England Conservatory, where he graduated Magna Cum Laude in Jazz Studies.

Since relocating to New York City in 1999, Antonio has become one of the most sought-after drummers in the international jazz scene. His playing is featured in over a hundred albums, and he has been the drummer of choice for 20-time Grammy winner Pat Metheny and has been part of virtually every project the famed guitarist has created since 2000. Sanchez and Metheny have recorded ten albums together, three of which have been awarded the Grammy.
Drums: Antonio Sanchez
Vocal: Thana Alexa
Sax: Seamus Blake
Piano: John Escreet
Bass: Matt Brewer


Program:
The Meridian Suite
1. Grids and Patterns
2. Imaginary Lines
3. Channels of Energy
4. Magnetic Currents
5. Pathways of the Mind