9 amateur dancers and 4 professional dancers
8 months
40000 miles apart
Age, occupation, distance, pandemic……
None of these could stop them from coming together to this stage
Where an 8-year-old girl meets a 66-year-old madam,
Where a scholar under doctoral program meets primary students,
Where amateur dancers meet professional dancers
They peel off the masquerade of life, and embrace you with their most candid self.
Produced by SIDCT, The Vision of Yoyo is here to light up YOUR life.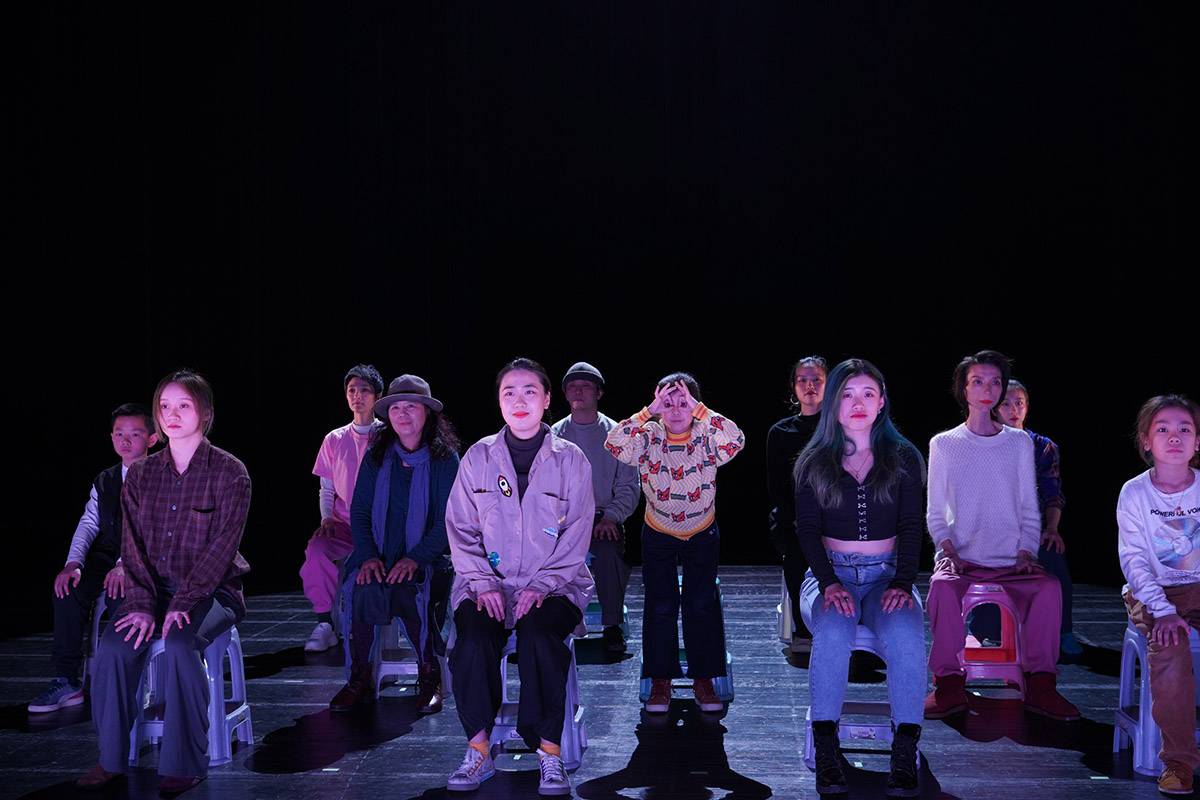 About The Vision of Yoyo
In this work, we present the real life.
The Vision of Yoyo is a dance theater performed by amateur dancers who are from all walks of life. The dancers dance for nobody but themselves. They tell the most candid stories of themselves, of life, with the most sincere bodies. With lives struggling through the upheavals of 2020, The Vision of Yoyo wishes to shed some light onto the physical and mental condition of individuals in the form of Dance Theater.
In this work, we cure life with dance.
In March 2020, SIDCT launched a series of online dance courses when the theatre was closed due to the outbreak. Among all the participants, WU Yo, an 11-year-old boy, attracted us with his dance. After getting to know him, we found out that Yo comes from Wuhan, that her mother is a medical worker, and that dancing was the one thing that filled his life during the lockdown. Yoyo's love for dance and life inspired us to find more people who are as lively and enthusiastic about dance and life as him. This was how the idea of The Vision of Yoyo was conceived. Having received over 100 applications from dance lovers, we had a hard time making decisions. Eventually, a team of thirteen distinctive personalities was formed. They scrutinize the reality and concern for the present. They seek to express as they explore the interaction between body and life.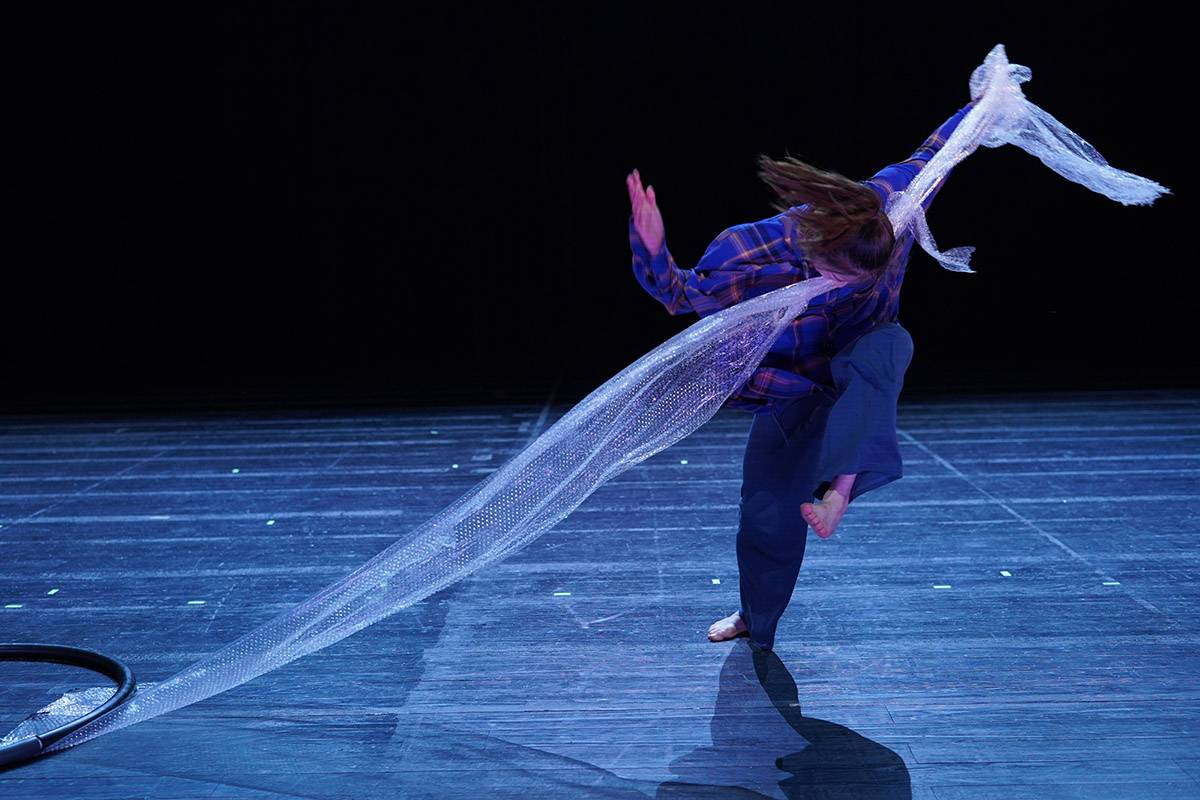 Choreography and performers
WANG Yuying, 8-year-old, is a primary school student. She is the younger sister of the Harbin siblings. She is dubbed as the little "Pina Bausch".
WANG Qinyu, 10-year-old, is a primary school student. He is the elder brother of the Harbin siblings. He is dubbed as the little "Michael Jackson".
XU Wangrongping is a 12-year-old six-grade student. He loves street dance, but when he is free, you always spot him taking online classes.
WANG Shuhuan, 17-year-old, is a sophomore student. She discovered another world through The Vision of Yoyo.
WANG Jiani, 18-year-old, is also a sophomore student. After learning dancing for 8 years, she is now re-understanding what dance is.
YE Yiqing, 25-year-old, is a freelancer. She knows a little about dancing and cooking and is a newcomer to the city of Shanghai
JIANG Mengying, 27-year-old, is taking a doctoral program in neurobiology. She often feels tired and often cries.
WU Jiajing, 31-year-old, is a business analysist working diligently for an Internet giant.
WANG Sijia, 38-year-old, is a former professional dancer. She wishes to return to the initial stage where her story began.
DU Juan, 38-year-old, is a former kindergarten teacher and Bulimia patient with extremely low weight.
PAN Wenjia, 38-year-old, was a programmer and also a culture-and-arts-lover who always acted in a quiet and gentle manner.
HU Hongjun (EVO), 40-year-old, is a professional dancer of street dance. Besides dancing, he is also pretty keen on practicing tea ceremony and raising flowers.
XIANG Qing, 66-year-old, is a painter. Ever since she was little, she has had the bravery to go against the tide.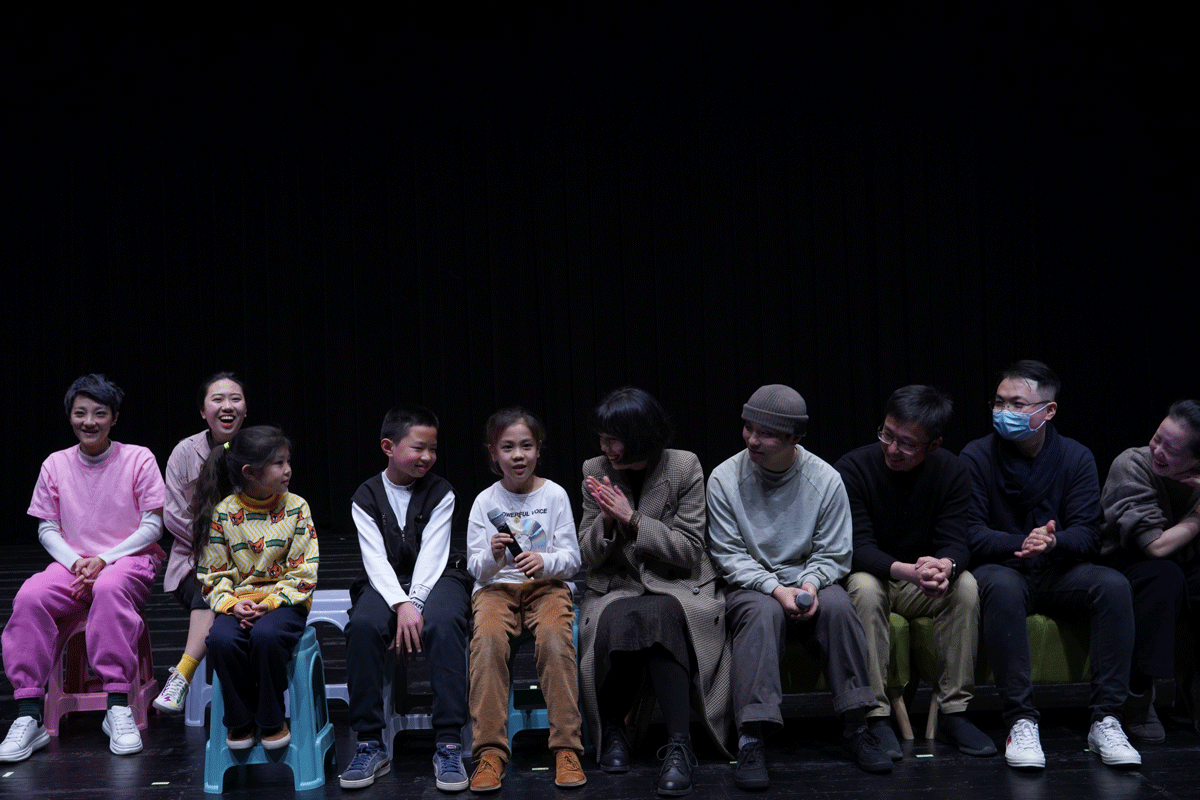 A few words from director SONG Xinxin
This project has brought us together, who would have, otherwise, never met in this life. It formed a temporary society. I stood as an outsider, listening to the life experiences I have never gone through and the cruel truths while tapping into the splendid souls of those candid minds. I immerse myself into their lives, sympathizing with their anxiety, fragility, depression, question as well as euphoria, insistence, reconciliation, appreciation…… I guess that is what life is all about.
There are times when I get tired of dancing, but when I took the project and saw them dancing, it seems that I have found faith in dancing again. I admire how they get along with dance. For most of them, dancing is not the purpose but simply a means to express the vitality and tenacity of life.
Reading them, is just like reading myself.
About the creative team
Director: SONG Xinin
Graduated with master degrees in choreography from Beijing Dance Academy and London Contemporary Dance School (full scholarship), SONG Xinxin is now teaching at Shanghai Theatre Academy. She is selected into the China Dancers Association's Youth Incubation Plan and is a choreographer under the commission of China National Arts Fund's Talent Project.
Choreographer: WU Hongjun (EVO)
Silver winner of Xiaoao Jianghu 3 (a TV show), EVO is a cultural promoter of Chinese popping dance. He was invited to teach dancing in Taiwan, Hong Kong and Korea and served as the referee of STREET DANCE FESTIVAL, a large dance event in South Korean. As the general dance director, he also participated in films directed by FENG Delun and GUAN Jinpeng.
Dramaturgy: LI Ran
LI Ran is the Director of Art Education Committee of China Association of Higher Education and mentor of theatrical education group during China Shanghai International Arts Festival. His playwriting and works under his direction have been funded by the Shanghai Cultural Development Fund and was invited by the project of "Rising Artists' works" at the 2017 Shanghai International Art Festival.
Composer: A Ming
A Ming is an experimental musician, music producer, drama actor, video maker and guitarist of the band Mirrors. He has been engaged in film and drama soundtrack for many years. His style is not set in stone. He is sometimes riot, sometimes quiet, and most of times somewhere in between. He takes his audience on an adventurous ride through music carnival, wandering between fantasy and reality.
Lighting Design: LI Bowen
Graduated from Stage Design Department of Shanghai Theatre Academy and majored in lighting design, Li Bowen is now a member of Shanghai Institute of Stage Design. He was in charge of lighting design for various works including Mahua FunAge's Guys (爷们儿 Yemener), the award ceremony of 2018 Bilibili Power Up, concerts of Rainbow Chamber Singers and concerts of famous singers such as Wang Leehom, Penny Tai, HUANG Zitao and XU Weizhou.
Video Design: QIU Yifu
QIU Yifu was the video maker and trailer maker of works such as "Murder For Two", "The Long Regret", "The Truth" and "The Lie".
Stage Manager: YANG Jianhua
HUANG Jianhua is a member of China Dancers Association, director of Shanghai Dancers Association, vice president of Dancers Association of Songjiang district in Shanghai, national A-level stage actor and former stage manager of Shanghai Dance Theatre. He was the stage manager of "Crested Ibises" and "Red Clouds in the Sky"(天边的红云).
Creative Team
Director: SONG Xinxin
Choreographer: WU Hongjun (EVO)
Dramaturgy: LI Ran
Composer: A Ming
Lighting Design: LI Bowen
Video Design: QIU Yifu
Stage Manager: YANG Jianhua
Choreography and performers: WANG Yuying, WANG Qinyu, XU Wangrongping, WANG Shuhuan, WANG Jiani, YE Yiqing, JIANG Mengying, WU Jiajing, WANG Sijia, DU Juan, PAN Wenjia, HU Hongjun (EVO), XIANG Qing
Produced by Shanghai International Dance Center Theater
Co-produced by SISU CENTER FOR THE ARTS, CASTER