Music flows with time‭, ‬time and space are frozen in images‭. ‬People and the different elements roam among the constructs‭, ‬immersed in the development from opposition to‭ ‬exchange‭, ‬shuttling between the simple binary elements of‭ ‬'1'‭ ‬and‭ ‬'0'‭ ‬evolving into infinite multi-dimensional space‭.‬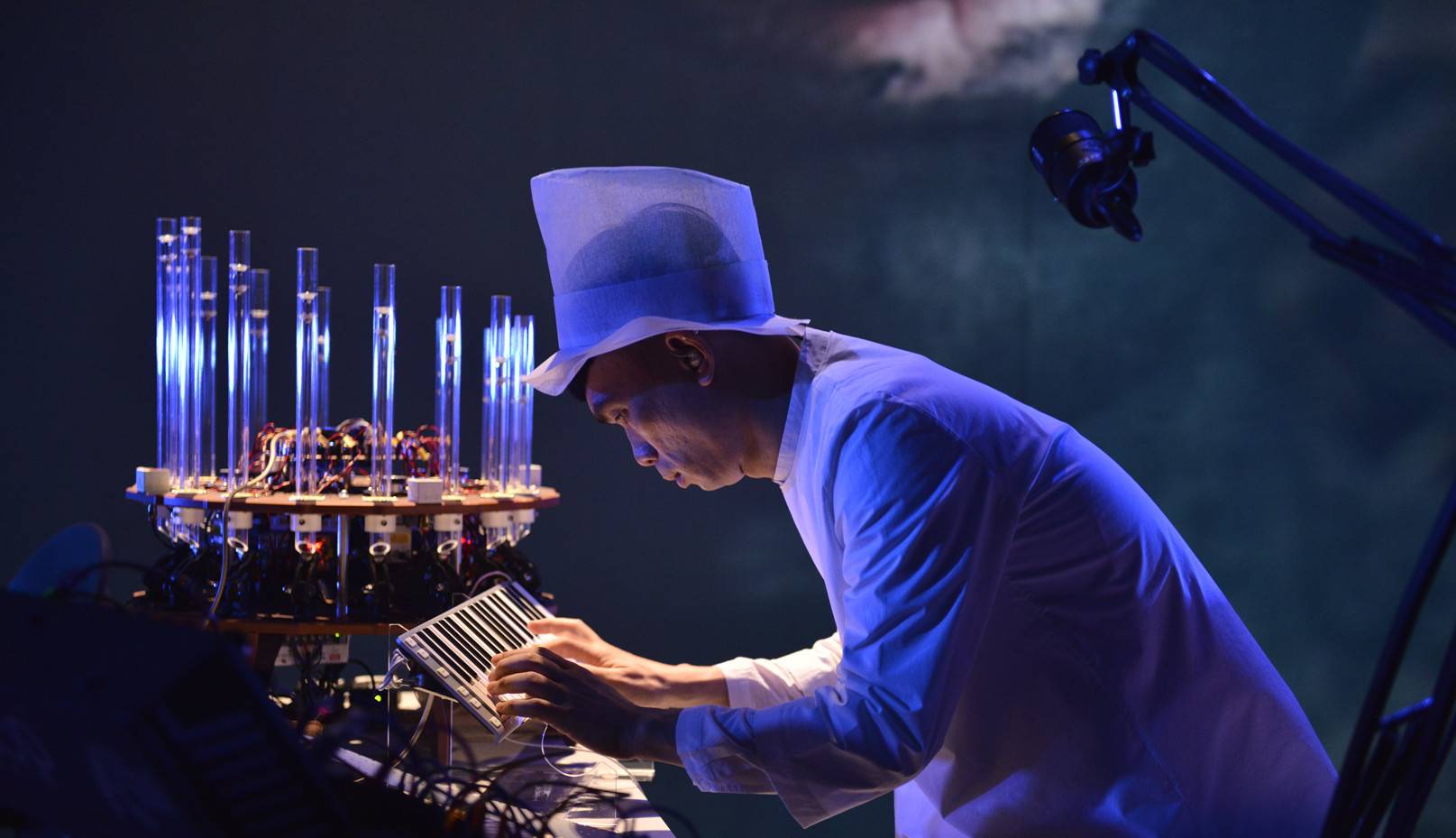 This boundary-breaking show sees composer and media artist GayBird team up for the first time with Golden Horse Award-winning film director Tsai Ming-Liang. Intermingling artistic vocabularies to highlight their individual art form's similarities and differences, the duo set out to build a multi-faceted view of human interaction amid urban life.
Foregrounding "one" and "zero", which form the basis of computer language, GayBird examines the relationship between technology and city dwellers, weaving the two digits into a depiction of life's joys and sorrows and at the same time adding a human touch to cold science through the limitless power of music to reach into the beyond.
This pioneering cross-disciplinary collaboration will feature a special interactive format, where members of the audience move between music, visual images and architectural space. Enveloped by an endless flow of sounds, they will travel through layers of moving images in search of "one" and "zero" – the clarity and profundity that ultimately reveal the essence of humanity.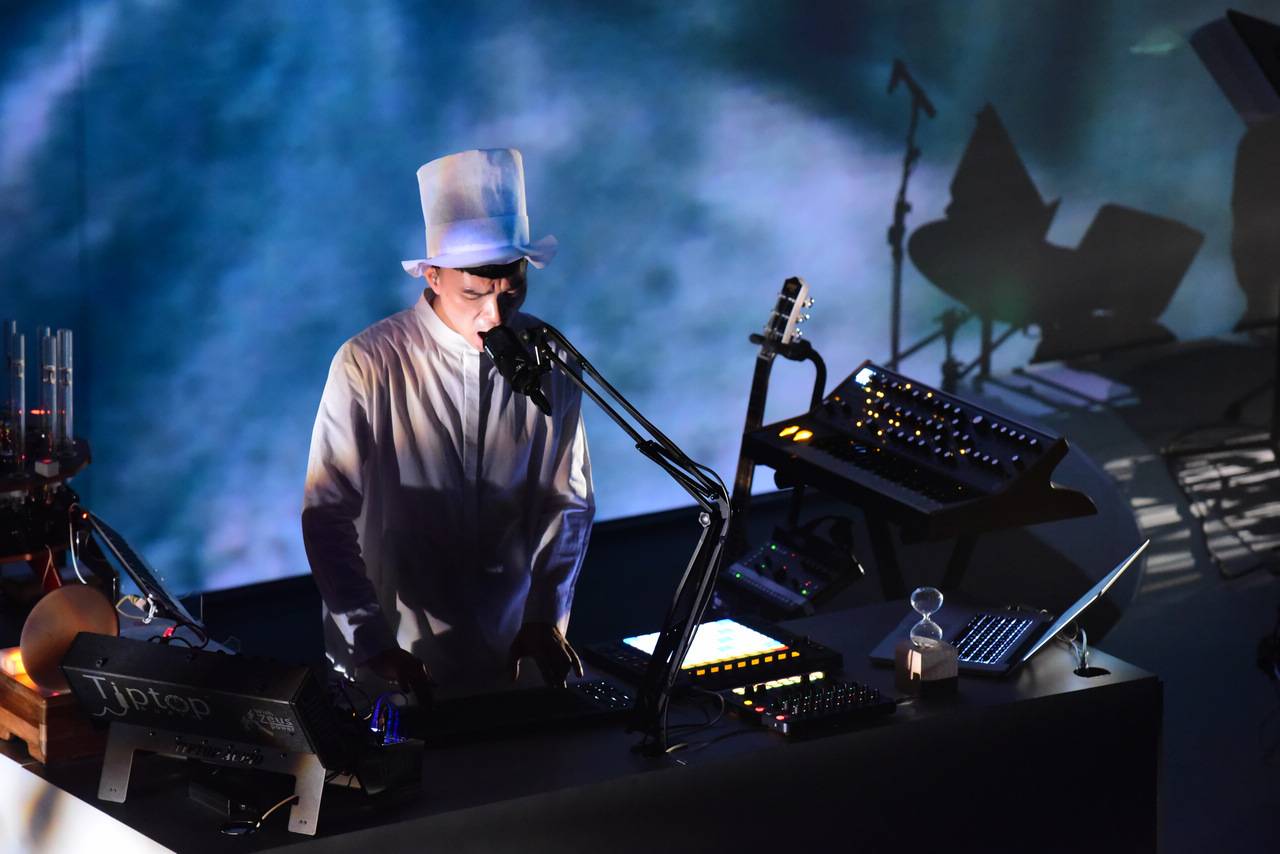 Credits
Music/Creative Director/Installation Design: GayBird Leung
Leung Kei-Chuek, Keith a.k.a. GayBird. Born and educated in Hong Kong, and he was graduated from the Hong Kong Academy for Performing Arts with a master degree (music composition and electro-acoustic music) and Hong Kong City University with Master of Philosophy (creative media).
Since 1996, he has started working in the Hong Kong music industry as music director, composer and producer for over a hundred music productions, concerts and TV commercials. He has also participated in music creation for theatre productions, and has collaborated with Zuni Icosahedron, Edward Lam Dance Theatre, Hong Kong Arts Festival and Tsumazuki No Ishi (Japan). In addition, GayBird also creates a theme song for movies, including for Everlasting Regret, Running On Karma, Hold You Tight to name but a few. His works have been nominated or awarded in Asian Composer League music Competition, CASH Golden Sail Music Award, Hong Kong Film Award, Taiwan Golden Horse Film Award and TVB Music Award, etc.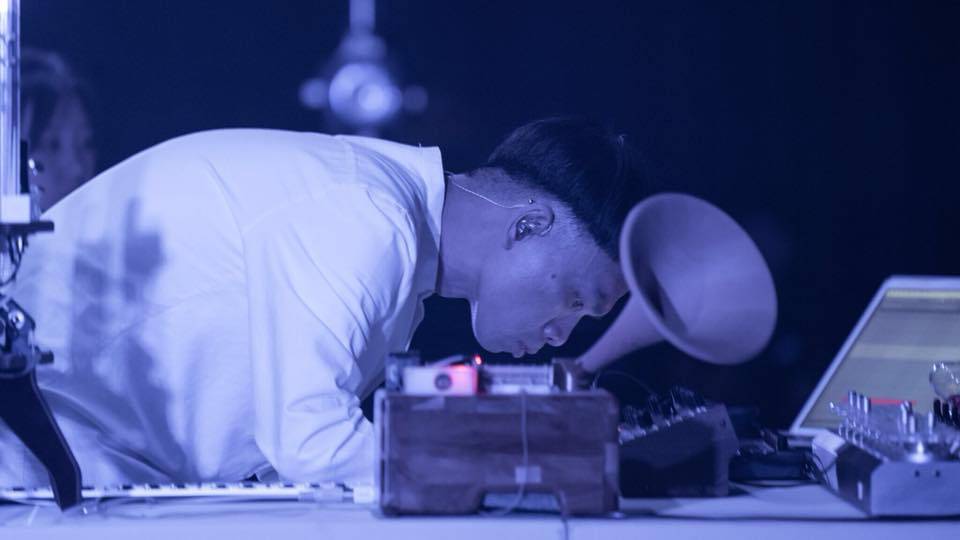 Video Director: Tsai Ming-Liang (Malaysia)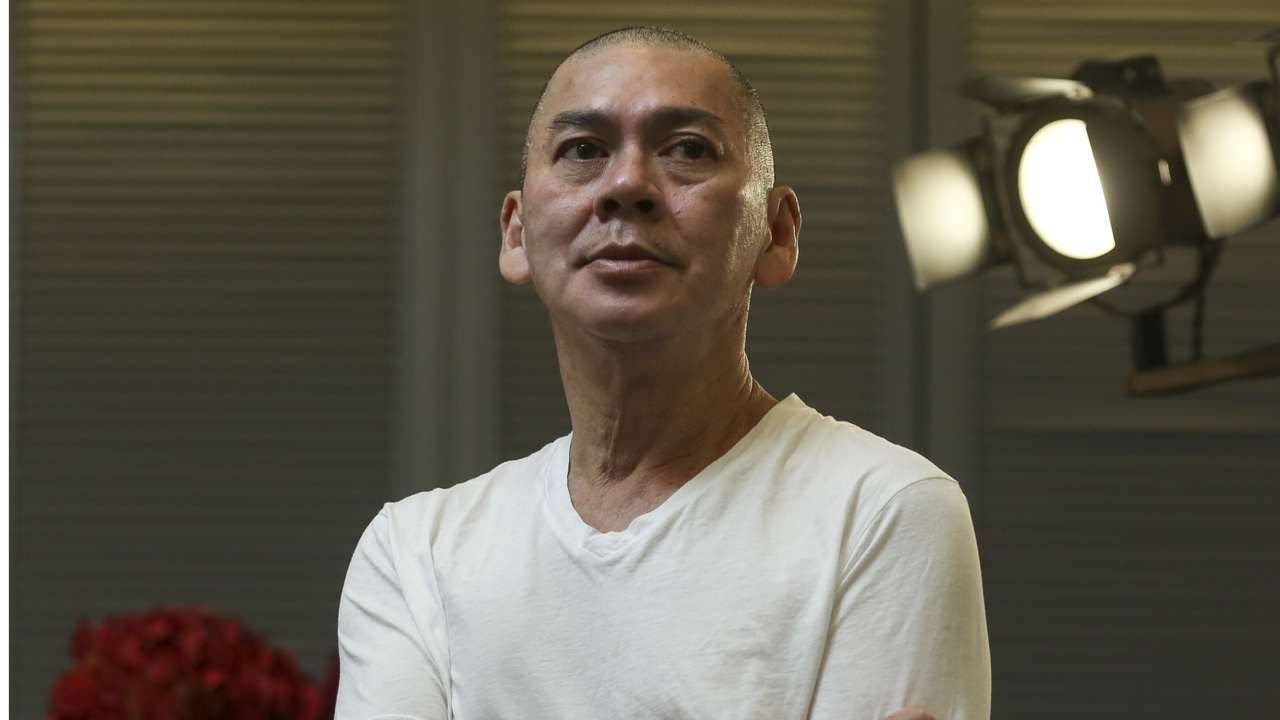 Tsai was born in Malaysia of Chinese ethnic background and spent his first 20 years of his life in Kuching, Sarawak, after which he moved to Taipei, Taiwan. This, he said, had "a huge impact on mind and psyche," perhaps later mirrored in his films. "Even today," said Tsai, "I feel I belong neither to Taiwan nor to Malaysia. In a sense, I can go anywhere I want and fit in, but I never feel that sense of belonging."
Tsai's film honours include a Golden Lion (best picture) for Vive L'Amour at the 51st Venice International Film Festival; the Silver Bear – Special Jury Prize for The River at the 47th Berlin International Film Festival; the FIPRESCI award for The Hole at the 1998 Cannes Film Festival; and the Alfred Bauer Prize and Silver Bear for Outstanding Artistic Achievement for The Wayward Cloud at the 55th Berlin International Film Festival; the Grand Jury Prize at the 70th Venice International Film Festival for Stray Dog. In 1995, he was a member of the jury at the 45th Berlin International Film Festival. In 2003, Tsai was voted by UK newspaper The Guardian as No. 18 of the 40 best directors in the world.
Cello: Winca Chan
Accordion: Natalie ZhangNew
Instrument Design: Wang Chung-Kun (Taiwan)
Lighting Design: Allen Fung
Sound Design: Hong Tsang
Costume Design: Toby Lam
Producer: Jamie Wu
Production Manager: Chan Chi-Nok