👉 Book in Advance
👉 Receive E-ticket via Email
👉 Show Your E-ticket @ Venue
👉 No Cancellation
---
From the evening of 20 September to 24 September, join us and find your Shangri-La in The 1515 West Chophouse for an exclusive gourmet experience featuring Tam Chudaree Debhakam, Owner and Head Chef of One-Michelin-Starred Baan Tepa in Bangkok.
Chef Tam was crowned the first winner of Top Chef Thailand in 2017 after studying and working in New York for three years. She toured the world from London to Tokyo and now to Shanghai, showcasing modern Thai cuisine. Sourcing the natural ingredient, she combines the authenticity and creativity and puts a modern spin on traditional Thai flavours.
Enjoy the culinary art of Thai cuisine inspired by Shangri-La in this retro chophouse with a stylish vibe with lunch and dinner menus. All diners will stand a chance to win lucky draw prizes including international flight tickets, hotel accommodation vouchers, dining vouchers and more.
3-COURSE MODERN THAI LUNCH MENU
RMB 417/ Person
CHICKEN LIVER MOUSSE
Tamarind Jaew Sauce Toasted Rice, Grilled Turmeric Chicken Skewers, Rice Brioche Papaya Salad
WAGYU RIBEYE
Tomato Terrine, Grilled Beef Tongue, Baked Spiced Rice
OR
GRILLED FISH
Coconut Milk and Fermented Fish, Braised and
Pickled Lotus Stems, Seasonal Herbs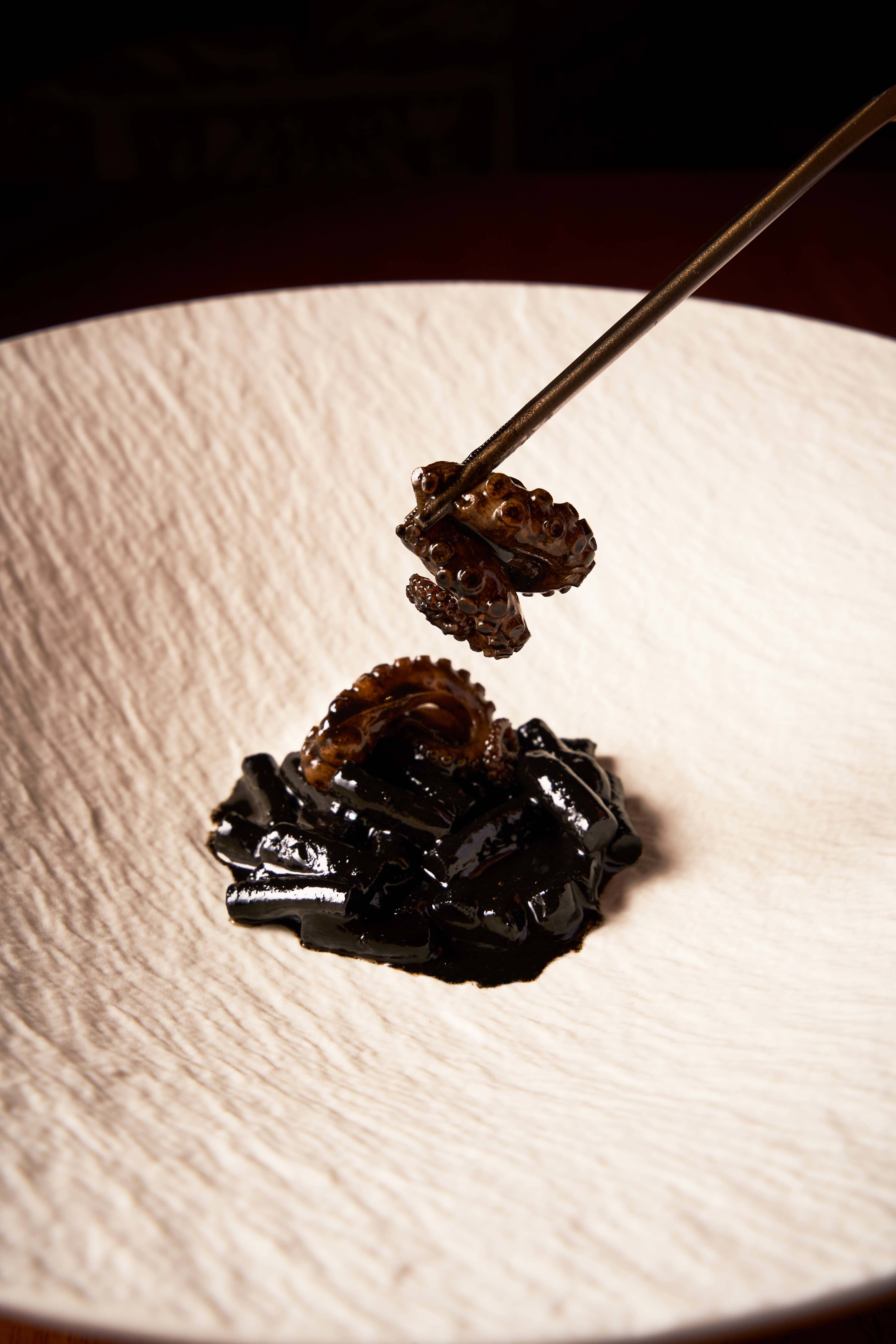 JACK JACK JACK
Jack Fruit and Thai Chocolate
5-COURSE MODERN THAI LUNCH MENU
RMB 534/ Person
CHICKEN LIVER MOUSSE
Tamarind Jaew Sauce Toasted Rice, Grilled Turmeric Chicken Skewers, Rice Brioche Papaya Salad
CLAM NOODLES
Coconut and Clams, Roasted Chillies, Fermented Limes
GAENG SOM SOUP
Turbot
WAGYU RIBEYE
Tomato Terrine, Grilled Beef Tongue, Baked Spiced Rice
OR
GRILLED FISH
Coconut Milk and Fermented Fish, Braised and
Pickled Lotus Stems, Seasonal Herbs
JACK JACK JACK
Jack Fruit and Thai Chocolate