👉 Receive Tickets via Express Delivery
👉 All Attendees Require a Ticket
👉 No Cancellation
Conductor: XU Zhong
Soprano: SONG Qian
Orchestra: Suzhou Symphony Orchestra
MAHLER Symphony No. 4 in G major
MAHLER Symphony No. 1 in D major, Titan
Conductor: Xu Zhong
As one of the most internationally renowned Chinese pianist and conductor in the world, Xu Zhong is currently General Director of Shanghai Opera House, Principal Director of Fondazione Arena di Verona, Chief Conductor of Suzhou Symphony Orchestra and Dean of Soochow University School of Music. Between 2012 and 2015, he was Artistic Director and Chief Conductor of Teatro Massimo Bellini. Between 2013 and 2019, he was Music Director and Chief Conductor of Israel Haifa Symphony Orchestra.
Xu Zhong received the rigorous formal piano music education in the class of Dominique Merlet at Conservatoire National Supérieur de Musique de Paris with the sponsorship of Chow Ching Lie Foundation. As a conductor, he learned with Prof. Xiaotong Huang and Maestro Piero Rattalino. Xu Zhong showed his exceptional genius in piano in his early years, and was reviewed as a top artistic pianist bursting on to the world stage. He won numerous prestigious international competitions including Maria Canals, Hamamatsu, Santander Paloma O'Shea, Tokyo and Tchaikovsky.
These awards have established Xu Zhong's status as a pianist in the international music world. As a soloist, he was frequently invited to perform in most of the prestigious music festivals in Vienna, Luxembourg, Tokyo, Seoul, Beijing, Nice, Naantali and Hamamatsu. In the capacity of jury, Xu Zhong was regularly invited to the most renowned international piano competitions, including Busoni, Clara Haskil, AXA Dublin, Leeds, Marguerite Long-Jacques Thibaud, Sviatoslav Richter, Hamamatsu and Seoul.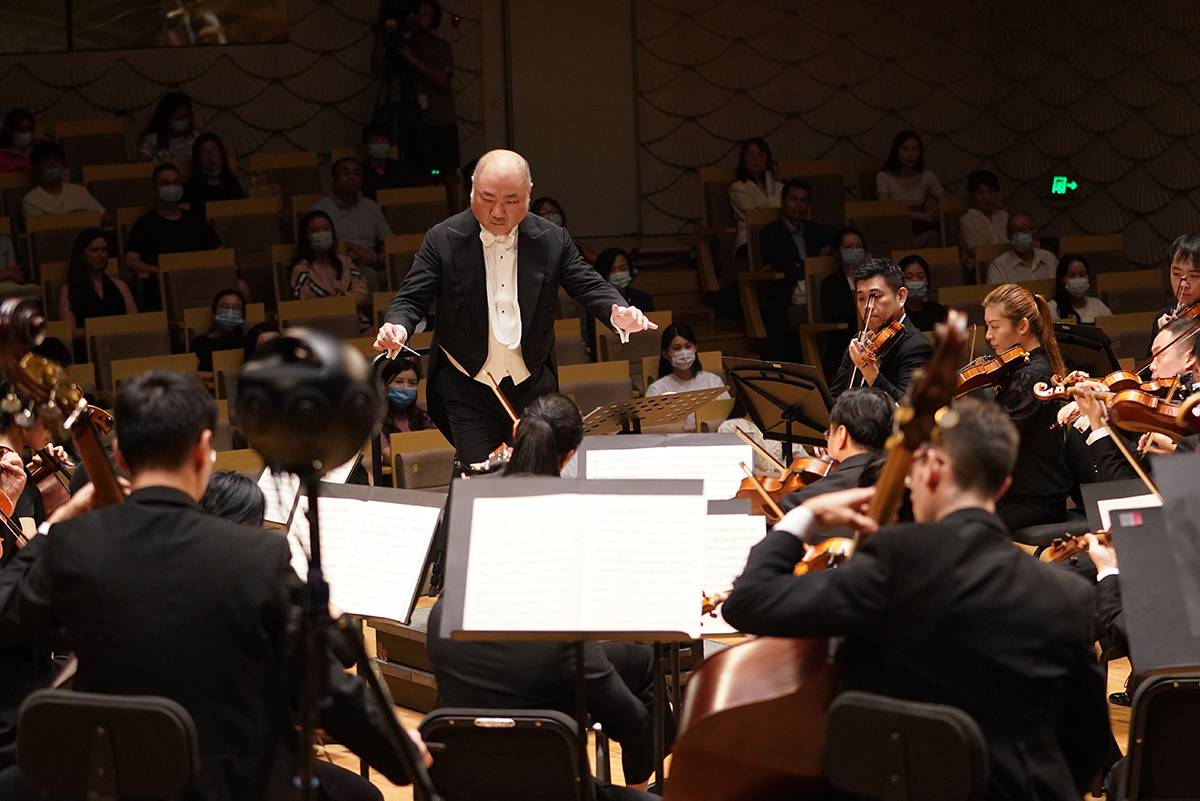 Over the years Xu Zhong has been actively worked with many prestigious orchestras, including Royal Philharmonic Orchestra, Orchestre de Paris, Orchestra Sinfonica di Milano Giuseppe Verdi, Orchestra del Maggio Musicale Fiorentino, Real Orquesta Sinfonica De Sevilla, Melbourne Symphony Orchestra, China Philharmonic Orchestra, Shanghai Symphony Orchestra, Guangzhou Symphony Orchestra, etc. His talent in conducting, in particular, has been acknowledged in the leading opera houses in Europe and worldwide - Teatro alla Scala, Teatro La Fenice, Teatro del Maggio Musicale Fiorentino, Arena di Verona, Liceu Grand Theatre, Palau de les Arts Reina Sofía, Opéra de Paris, Royal Opera House, Oper Leipzig, New York Metropolitan Opera House, San Francisco Opera House, Sydney Opera House, etc.
His repertoire includes Pagliacci, Cavalleria Rusticana, La Traviata, Aida, IL Trovatore, La Bohème, Tosca, Turandot, Suor Angelica, La Cenerentola, Le Nozze di Figaro, Der fliegende Holländer, Die Fledermaus, Das Land des Lächelns, Elektra, Carmen, La voixhumaine, Orphee aux enfers, Aleko, Don Giovanni etc. In the meanwhile, he has conducted original operas including Shen Nong, A Legendary Ruler, Tian Han, Diaries of John Rabe, and Love of Songmaoridge.
On February11 2020, Xu Zhong initiated a global music relay project, allying first class orchestras and opera houses from all over the world to encourage Chinese people in fighting against Coronavirus by using the power of music. On April 22 2020, as a continuation of the global music relay project, joining the hands with the Shanghai Radio, Xu Zhong launched a special 12-hour broadcast program named MUSIC ONE WORLD.
In 2010, Xu Zhong was awarded the "Chevalier de L'Ordre des Arts et des Lettres", and was promoted as the "Officier de L'Ordre des Arts et des Lettres" in 2018 by the Ministry of Culture and Communication, France, for his contributions in classic music and cultural exchange.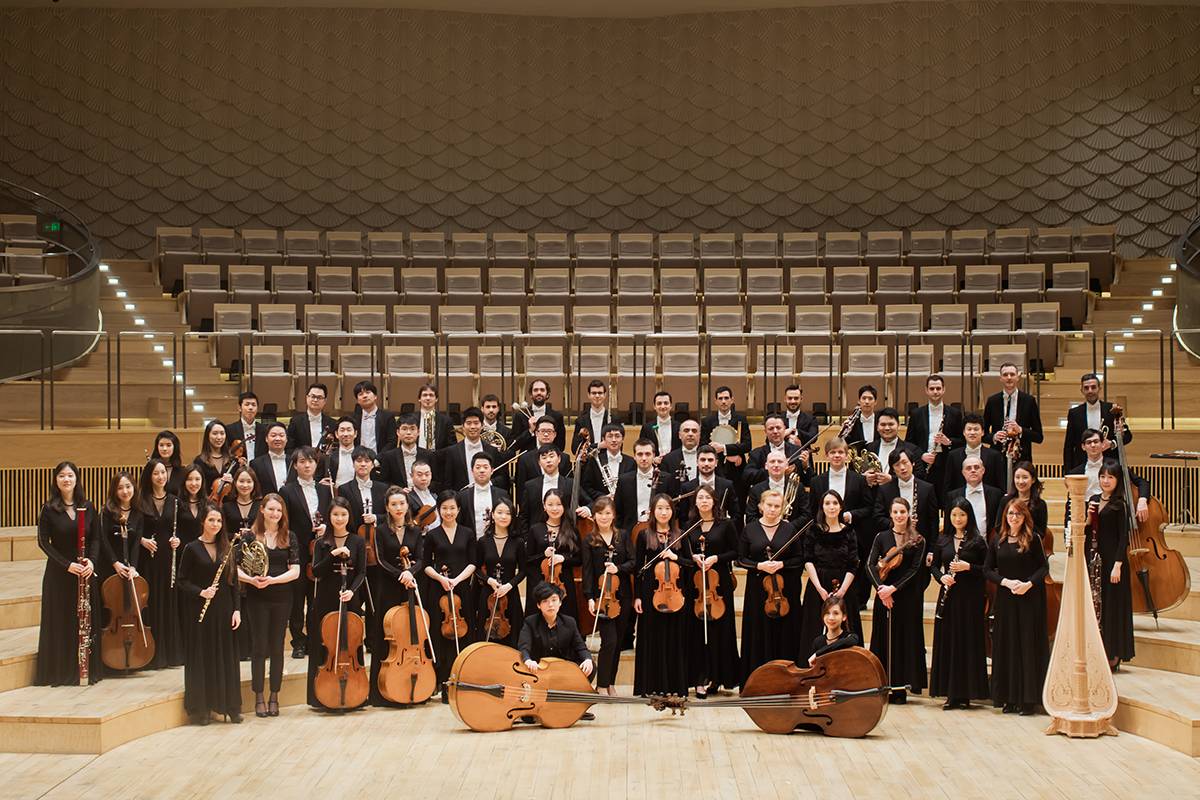 Orchestra: Suzhou Symphony Orchestra
Co-founded by the City of Suzhou and the Suzhou Industrial Park in 2016, the Suzhou Symphony Orchestra (SZS) has positioned itself as one of China's most dynamic orchestras. Characterized by experience combined with youth, the musicians of the Suzhou Symphony Orchestra represent and 21 countries/regions across four continents.
Under the stewardship of Music Director CHEN Xieyang and Chief Conductor XU Zhong, the Suzhou Symphony Orchestra has conceived challenging, illuminating and entertaining programs that encompass a broad range of repertoire with stylistic diversity and technical rigor. Since its inception the orchestra has enjoyed prestigious collaboration with such musical luminaries as Roberto Abbado, Daniel Oren, Christof Eschenbach, Christian Arming, Thomas Rösner, John Axelrod, Tan Dun, Bright Sheng, Anne-Sophie Mutter, Yundi Li, Jian Wang, He Hui, Guang Yang, Xavier de Maistre, Liwei Qin, Siqing Lv, Feng Ning, Xuefei Yang, among others.