- Book At Least 48 Hours in Advance
- Await Tour Availability Confirmation Within 24 Hours
- English Language
- Fixed Date Ticket
- 3.5 Hours Duration
- Group Tour
---
Highlights:
Whisk around the city's bustling streets and quaint alleys by private tuk-tuk
Try Xi'an most famous local food stalls at oldest and largest markets
Watch local hand-pulled noodles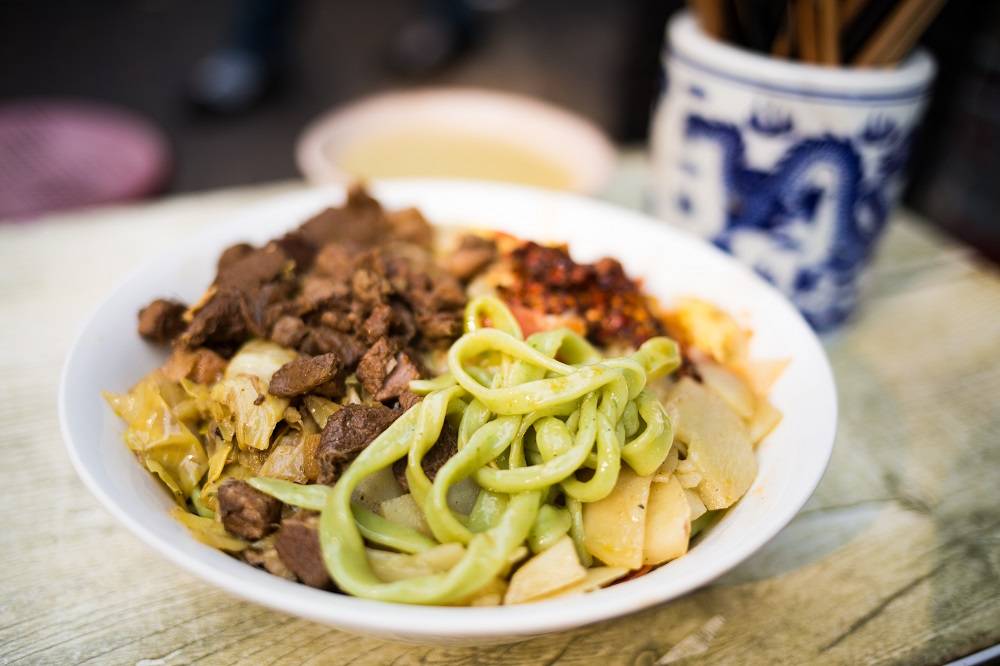 The famous landmark in Xi'an is the Terracotta Soldiers, but the city's noodles, breads and dumplings are the tastiest way to be transported back to ancient times. Wake up to the tastes, sounds and the local way of life in Xi'an. Wind your way through the narrow streets and alleys of Xian by tuk-tuk to scout the best food in the city. Try fresh bread cooked by heated rocks, watch fried beef pancakes made to order right in front of you, and pull your own noodles by hand.

Between food stops, we'll take a short walk through Xi'an's largest market that sprawls within Xi'an's Muslim Quarter every morning. Along with a huge variety of local produce, it's also common to find local honey, handmade noodles, dried herbs, and tea. It's a food heaven for locals and tourists alike.