👉 Pick up at door on show date: Shanghai Grand Theatre A1 Ticket Office - Ticket Machine
👉 Children under 1.2m are not allowed to enter
👉 Each Attendee Requires A Ticket
👉 No Cancellation
👉 When entering the theater space and watching performances, masks should be worn throughout the process, and audiences who refuse to wear masks will be refused entry.
👉 Please ensure that you are seated according to the number, do not change seats at will, and maintain social distance.
---
The Legend of the White Snake is a well-known Chinese tale which has been adapted many times in various forms of art on stage, screen and TV. Its heroine Lady White awakening consciousness, pursuit of freedom, and struggle against bondage, has been inspiration for generations of creators and audiences alike.
Our ballet/dance version of White Snake attracts a star team of great artists from China and the world. By integrating ballet, Chinese dance, modern dance, Wushu (martial arts) and other elements such as multimedia technology, it will embody a production of sublime oriental aesthetics and allow today's audience their own interpretation of this folk legend thousands of years old.
This production contains part of the original White Snake story, but at same time it breaks the shackles of traditional ancient mythology and re-constructs it, giving it a contemporary touch. White Snake, Xu Xian and Fa Hai correspond to contemporary wives, husbands and psychological doctors respectively, while green snake symbolizes the indelible, enlightening and independent consciousness of women.
White Snake will express the love and hatred conflicts between women (Lady White and Xiao Qing), husband (Xu Xian) and psychologist (Fa Hai) in the perspective of women, and exploring the inner world of modern women.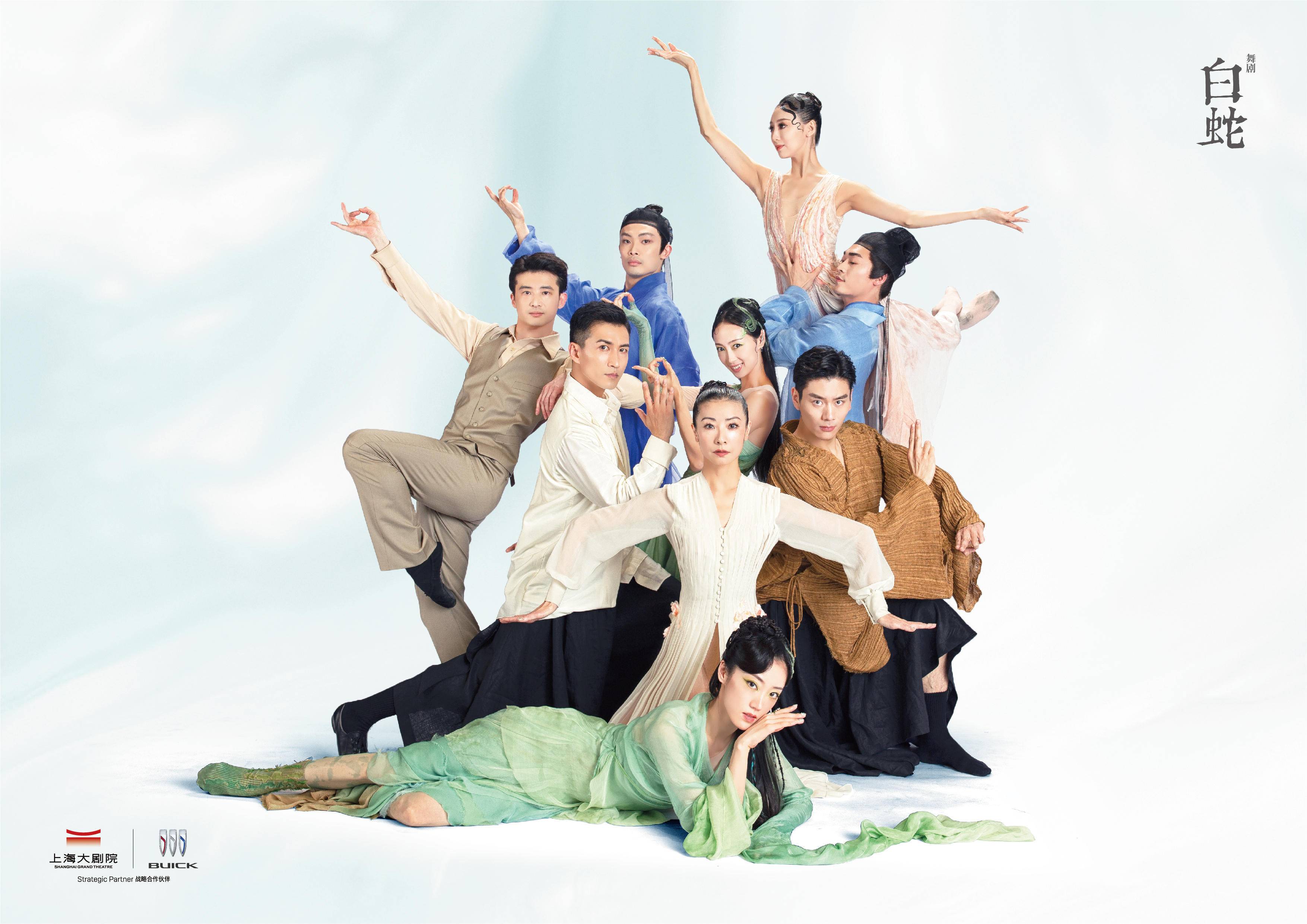 White Snake
Presented by Shanghai Grand Theatre & Dadi Music
Produced by Shanghai Grand Theatre Creative Centre
Artistic Director: TAN Yuanyuan
Choreography: Edwaard LIANG
Music: XU Zhong
Director: ZHOU Ke
Dramaturgy: LUO Zhou
Set Design: GAO Guangjian
Lighting Design: XIAO Lihe
Video Design: FENG Jiangzhou
Costume Design: Viola ZHANG
Rehearsal Director: DU Jiayin
Staging: LI Jiabo
Performed by AO Dingwen, WANG Zhanfeng, TAN Yimei, SONG Yu
Shanghai Opera House Dance Ensemble, Dance College of Shanghai Theatre Academy
Co-presented by Shanghai Opera House, Shanghai Theatre Academy
Length: c. 115 minutes (incl. 1 interval)
******** All information on artists and duration is subject to change. ********