- Book At Least 24 Hours in Advance
- Await Tour Availability Confirmation Within 24 Hours
- English Language
- Fixed Date
- 2 Hours Duration
- Private Tour
---
Take a tour of 1920s Beijing with a soldier of fortune and get the lowdown on the ferocious warlords that are tearing China apart.
During the tour you will learn how a bad foot helped the real last Emperor ascend to the throne; discover why the most powerful man in China fell from power and become a lowly landlord, and find out how the "dog meat general" earned his nickname.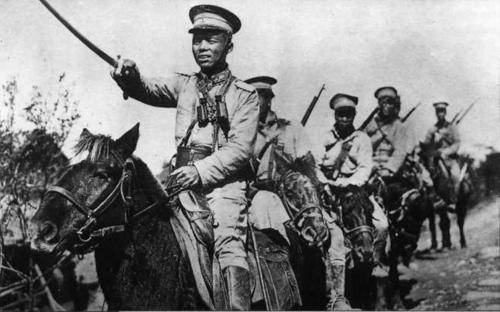 Book now to see the history of the hutong backstreets come to life in front of your very own eyes, and discover whether you yourself have the makings of a warlord.
And if you want to learn how to be the biggest and worst of all the warlords, then why not try your hand at shooting some guns!?! That's right, if you're game for this optional extra, we'll take you to a carefully chosen shooting range and let you participate in a Warlord Shooting Competition (archery is available as an alternative option upon request).
Highlights:
Meet the colonial opportunist that will be showing you the homes of China's richest warlords outside exit A of Zhangzizhong Road metro station.
Take a peek at the political headquarters of China's president, Yuan Shikai, and see if you are as good at picking the right side as he once was.
Learn about Yuan Shikai's successor, find out why he is hated by the Chinese to this very day, and discover how he managed to regain his presidency despite losing all of his power.
Try on a Qing Dynasty queue (ponytail) and find out why it often played a key role in deciding whether or not you lived or died.
Check your post and find out why it was a common occurrence to receive an ear or a finger.
Find out why there is so little food available at the market, and learn how desperation is forcing peasants to take the law into their own hands.
Admire a stunning Qing Dynasty archway hidden inside an old Qing Dynasty Hutong. In doing so you will find out how the financial support of the world's most powerful woman enabled the man that commissioned it to live an extravagant life of luxury.
See the former home of a man whose family were so poor that he received no schooling and had to become a busking musician. And then find out how he rose up to become China's political leader.
Visit the home of the "Dogmeat General", and find out why Time magazine felt he was the "basest" of all the warlords.
Watch rare archive footage on your guide's iPad that shows you China's warlords in action and brings their outrageous exploits vividly to life.