Laden with letters and packages to deliver, a postman sets out on his bicycle.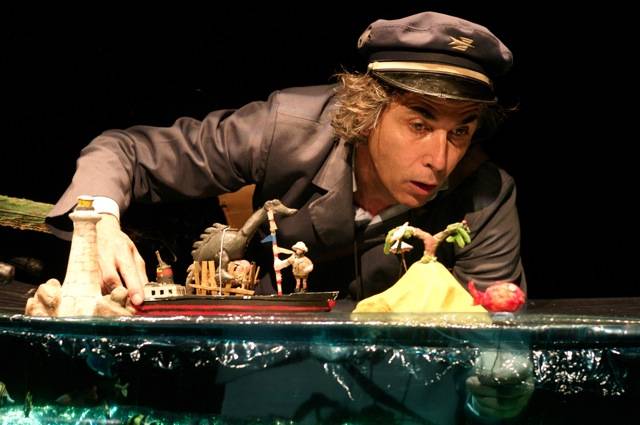 Opening one of the packages, he discovers a fantastic and magical world inside.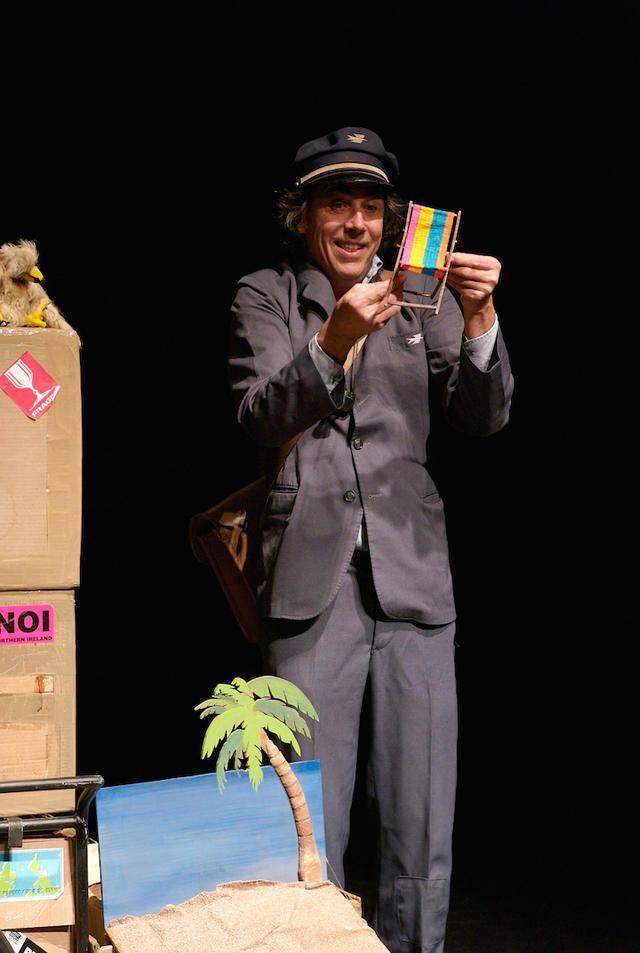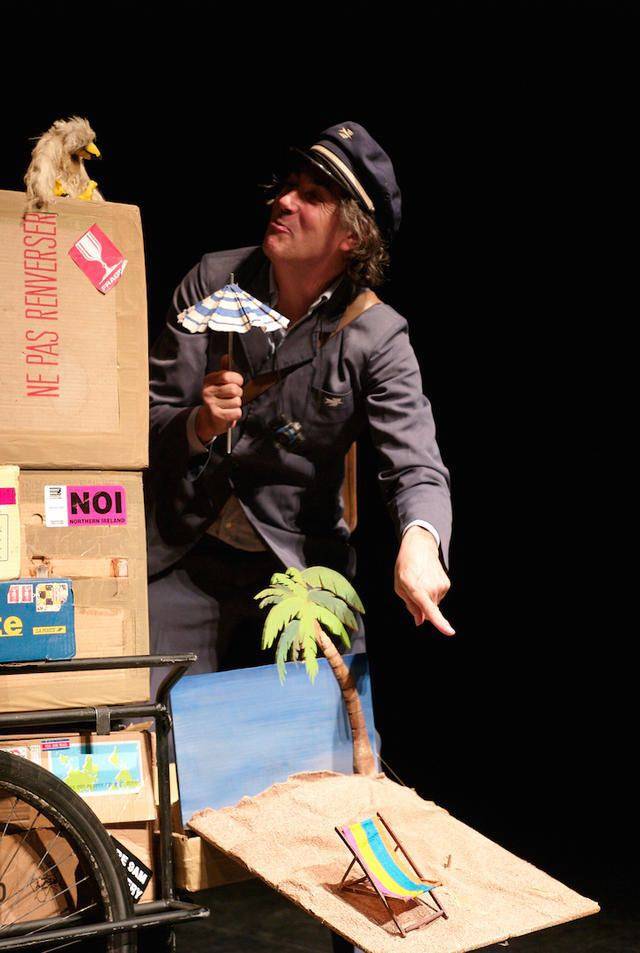 One package—and adventure—leads to another in this wordless play, a living postcard full of imagination, humor, and the wonder of discovery.
Performance: Vélo Théâtre
Vélo Théâtre was founded by Charlot Lemoine and Tania Castaing in 1981 in Angers, France. The company creates visually-rich performances with few or no words, based on the idea that actors can interpret objects just as they can interpret words and phrases. Emotions are born of the fragile relationship that the actor establishes with the objects he brings to life on stage. The audience is then invited into this intimate relationship.