LIVE NATION PRESENTS
Troye Sivan: The Bloom Tour
Live in Shanghai 2019
Pop prince Troye Sivan is returning to China with his "The Bloom Tour" and is set to perform at CR Shenzhen Bay Sports Center Arena on Nov. 25 following the release of his critically acclaimed sophomore album "Bloom" and his successful Live in Shanghai on April 22nd this year.
Troye Sivan's debut headline show in Shanghai at Mercedes Benz Arena on April 22nd was a resounding success. Tickets were sold out immediately in a few minutes. Fans who couldn't get tickets kept demanding for extra dates. Now it's official that he will be back with his exuberant live show to more fans in China! Besides Shanghai, Troye Sivan will also be performing in Shenzhen on Nov. 25 at CR Shenzhen Bay Sports Center Arena and Chengdu on Nov. 30 at WULIANGYE Chengdu Financial City Center.
Tickets price at 380/680/880/1080/1480 will be available for public purchase on Sep 30 at 11AM.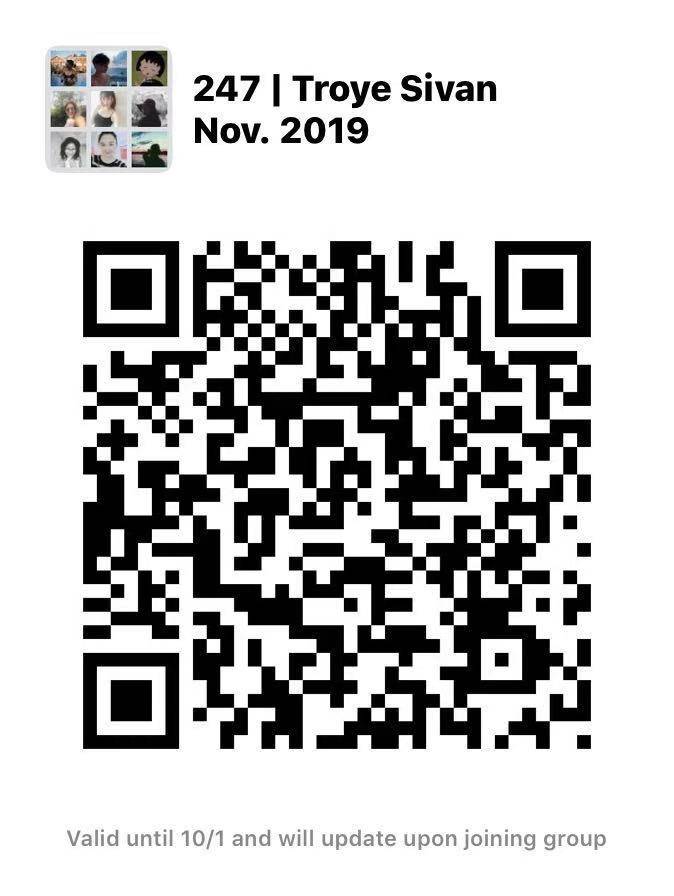 About Troye Sivan
Born in Johannesburg, South Africa in 1995, Troye Sivan was a celebrated child star in his adopted hometown of Perth, Australia. Home-schooled, Troye began singing and acting at a young age, but his biggest break came when he appeared as a young Wolverine in 2009's X-Men Origins: Wolverine.

As a child of the digital age, Troye launched his YouTube channel with videos of musical performances, originals and cover songs and later began to upload weekly video blogs documenting the minutia of his teenage life in Perth which quickly garnered a loyal international audience.
Troye also showcases his acting talents in the 2018 film, Boy Erased, alongside award-winning stars Nicole Kidman and Russell Crowe.
His debut album, 2015's Blue Neighbourhood, introduced him to the pop mainstream, landing in the Billboard Top Ten with the singles "Wild" and "Youth." In early 2018, he issued the single "My My My!", which soon went platinum in Australia and entered the U.S. Top 100. Additional singles "Bloom" and the Ariana Grande-assisted "Dance to This" followed.
About Live Nation Ltd
Live Nation Entertainment (NYSE: LYV) is the world's leading live entertainment company comprised of four market leaders: Ticketmaster, Live Nation Concerts, Live Nation Media & Sponsorship and Artist Nation Management. Live Nation currently operates across 10 countries and regions in Asia including China, Hong Kong, Indonesia, Japan, Malaysia, Philippines, Singapore, South Korea, Taiwan and Thailand. For additional information, visit www.livenationentertainment.com.