How would you train a dog-cube?

At the Cubes Circus, anything can happen! A couple of clown-dancers set in motion a wondrous world of cubes. They wear cubes, dance with them and create a joyful world.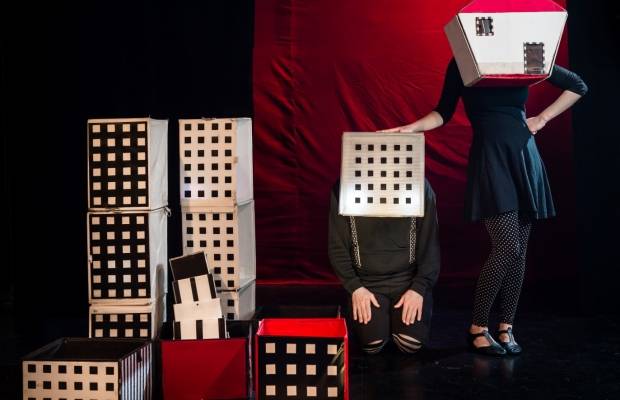 An original performance combining puppetry, visual art and dance-theatre.

The show has won many prizes and performs in festivals around the world.
From the reviews
"A performance based on the highly imaginative use of blocks that attach to the bodies of two actors/dancers and transform into all sorts of shapes and creatures. The acting is superb with delightful musical accompaniment, and the result is a light, intelligent and highly enjoyable play that adults will enjoy, too."
-Shai Bar-Yaakov, Yediot Aharonot
"This show emanates magic in a way we haven't seen onstage for a long time. One actor and one actress, working seamlessly together … create an entire world out of cubes ... with a combination of clever lighting effects and impressive hand and body work. Towards the end of the show, when a ballerina wearing a skirt of cubes twirled sweetly onstage to a dreamy melody, I felt my child melt in my arms, and I melted completely along with her."
-Noa Rivlin, Time Out
Awards
Festival Cirkul'art, Bratislava, Slovakia 2016
Gyeonggi Puppet Festival, Suwon, South Korea 2016
Best Performance at the 2014 Red Festival, Moscow
Performance of the Year Interdisciplinary Award for Puppet and Accessory Design, in the 2012 Stage Award for Children's Performances Competition
Best Performance, the 2010 International Puppet Theater Festival, Slovakia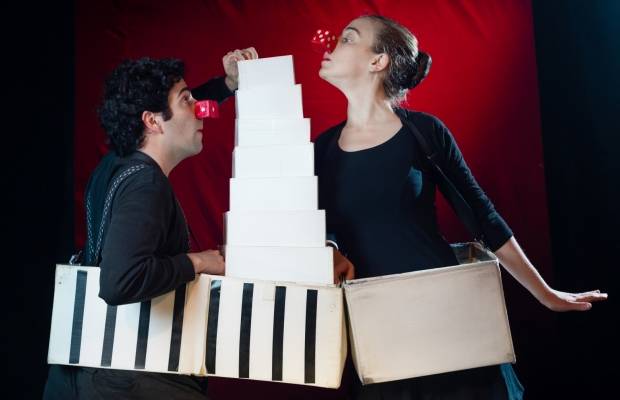 Performance: The Train Theater
The Train Theater is an artistic repertoire puppet theater for children, which promotes freedom of creation, innovation and excellence of professional artists. The theater is unique in the world of children's theater in Israel and a leader in its field.

It was founded in Jerusalem in 1981, as a collaboration of four independent puppeteers: Michael Schuster, Alina Ashbel, Hadass Ophrat and the late Mario Kotliar. It started in a train car that was brought to Liberty Bell Park in Jerusalem. The train car transformed into a locomotive, a major driving creative force and hub of inspiration for puppet theater in Israel.