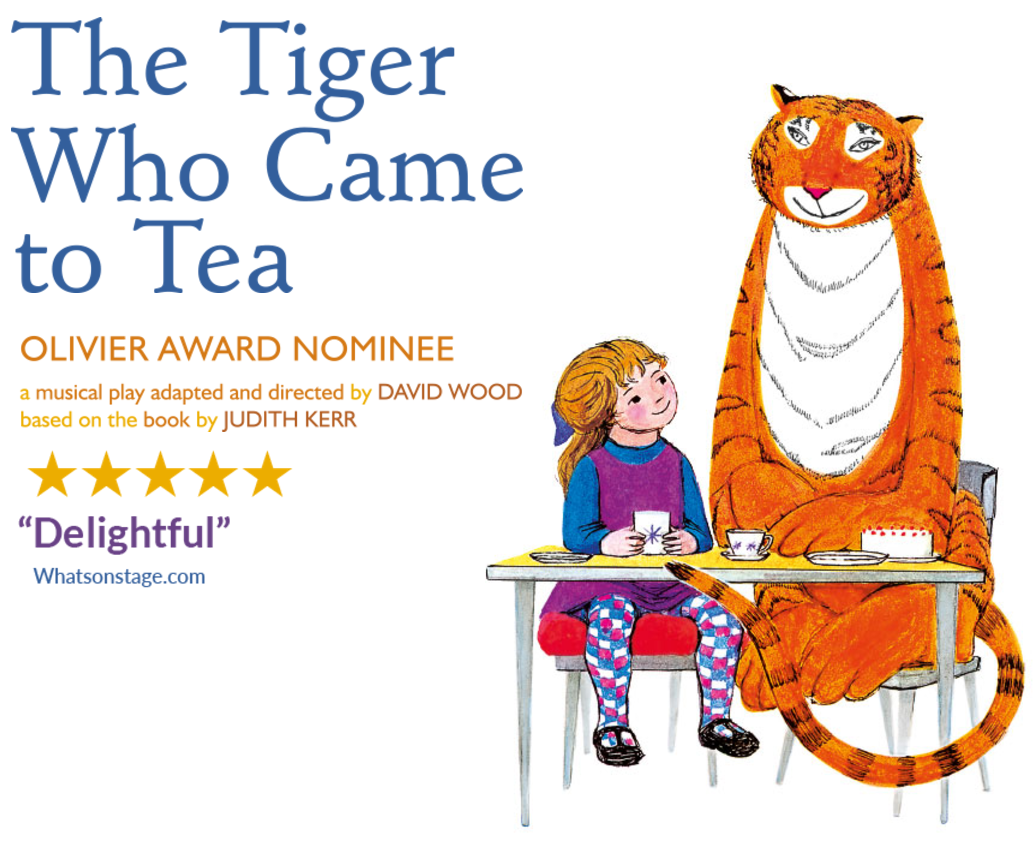 The doorbell rings just as Sophie and her mummy are sitting down to tea. Who could it possibly be? What they certainly don't expect to see at the door is a big, stripy tiger!

Following a smash-hit West End season, the tea-guzzling tiger is back on the road in this delightful family show; packed with oodles of magic, sing-a-long songs and clumsy chaos! A stunning stage adaptation of the classic tale of teatime mayhem...,expect to be surprised!

Olivier Award Winner David Wood OBE is undisputedly the country's leading writer and director of plays and musicals for children. His many successes include The Gingerbread Man, The Witches and Babe the Sheep Pig.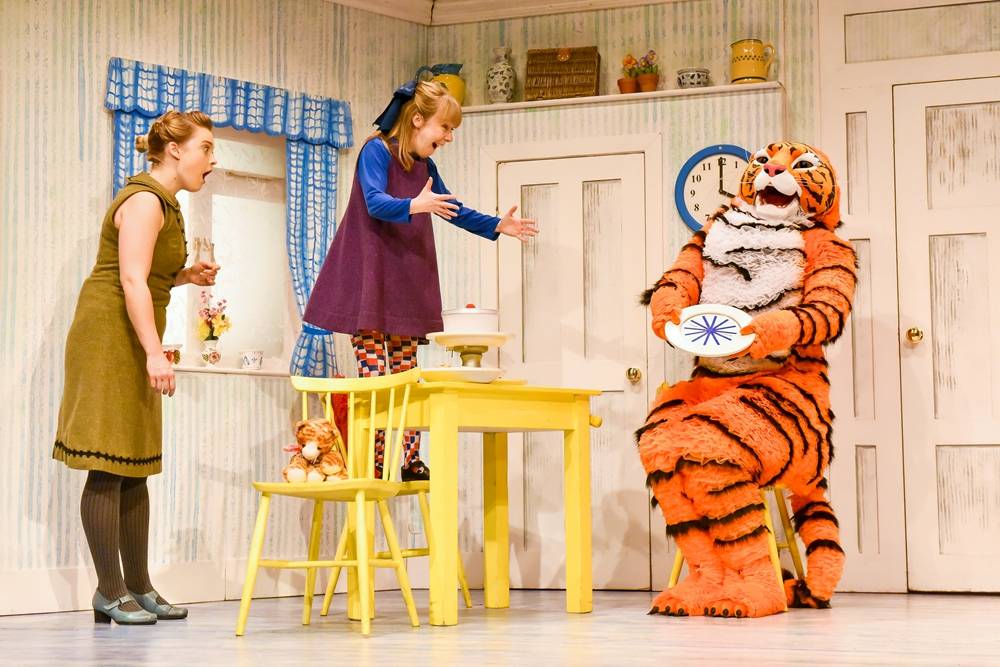 Performance: Nick Brooke Ltd.
NICK BROOKE LIMITED is a West End-based entertainment production company, specialising in drama, cabaret, musicals and children's theatre. Its productions have toured throughout the United Kingdom, as well as having played in the West End, at the Edinburgh Festival, in the Middle and Far East and in the United States of America.