It is not 'bye-bye' to the buffet, but rather 'hello' to an all-new brunching experience at THE CUT Rooftop. Placing a refreshing emphasis on many 'choice-first' options to drink & dine, right down to the music selection! #MyBrunch, Shanghai's newest place tosocialize on weekends.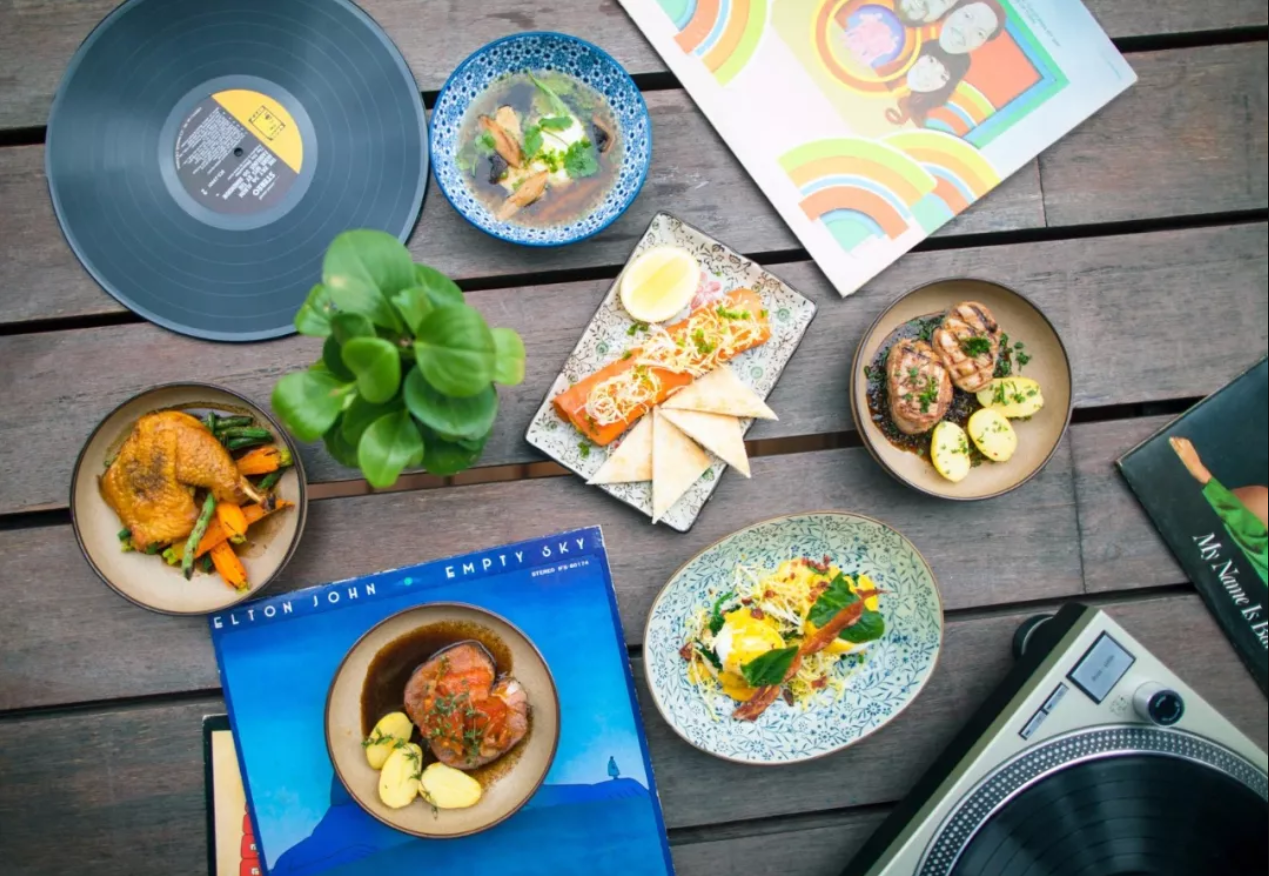 #MYFOOD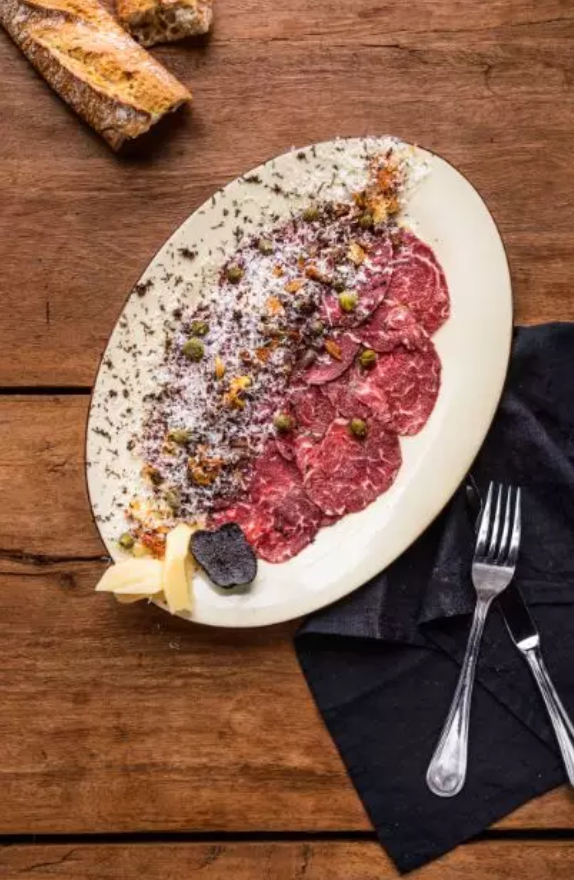 - STARTING FRESH
Keeping things crisp, a plentiful selection of cold dishes await My Brunch-ers. With a range of innovative salads to more savory features such as the Black Angus Beef Carpaccio, topped with aged Parmesan, black truffle and confit shallots; do not be fooled by this dish category – they are packed full of flavor!
A delicious option, the Rock Shrimp Pomelo Cocktail, made with diced avocado, fresh pomelo and tomatoes, douched with calamansi juice fora citrus touch. The hero ingredients are the large steamed rock shrimps.
For a spicier and great starter plate, the Pacific Salmon Tartar, made of finely diced fresh salmon, seasoned with tomato water, young ginger with a dash of lemon and sweet chili.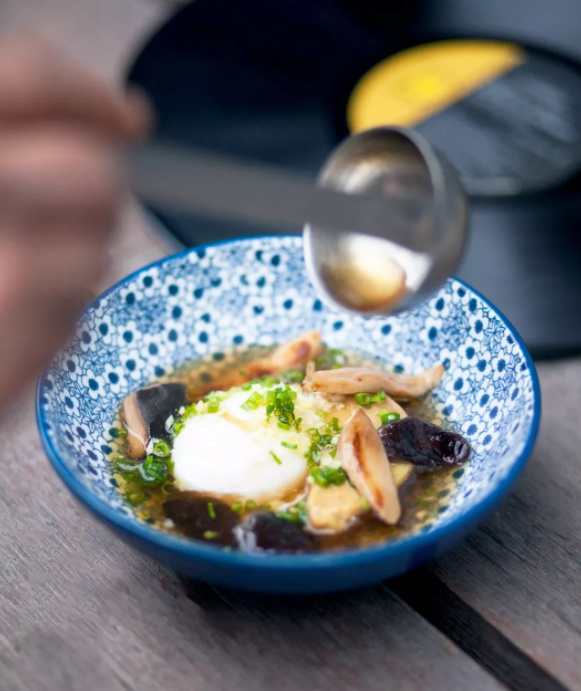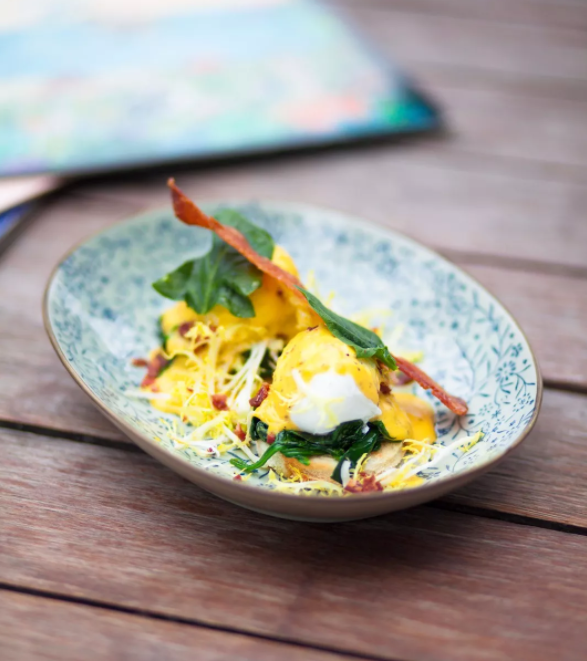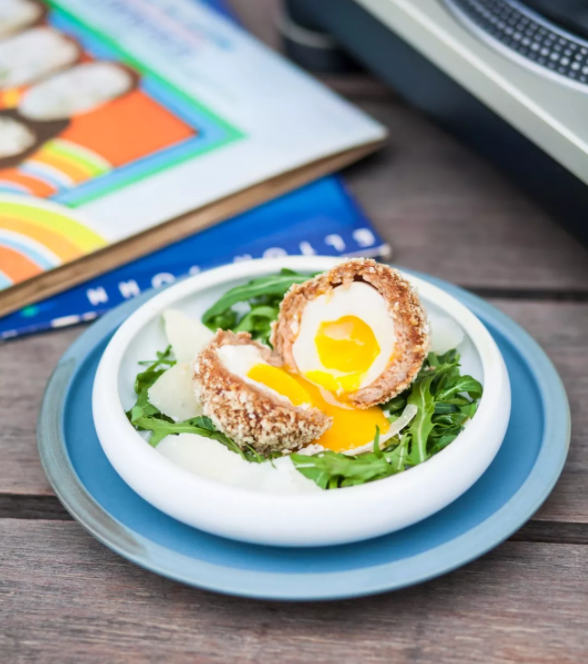 - EGG-OLICIOUS

For possibly Shanghai's most multi-cultural selection of eggs, My Brunch-ers can enjoy a range of updated classics, such as American style, The Benedict, Eggs N' Chorizo and Italian Eggs Frittata.
A more contemporary creation, Japanese 'hot spring' onsen, Slow Cooked Egg with Foie Gras, with soft yolk; the dish is then served in an aromatic oyster, duck liver and chicken bouillon, which is cooked for three hours beforehand.
The EGG N' BEEF is by taste definition, a 'best of both worlds' sensation, crispy on the outside and soft on the inside. The French and English method of contouring the egg with minced beef, then cooked and dusted with bread crumbs gives it the firm casing needed to contain the nucleus. Served with a delicious homemade chili-mayo, it completes the fulfilling brunch dish.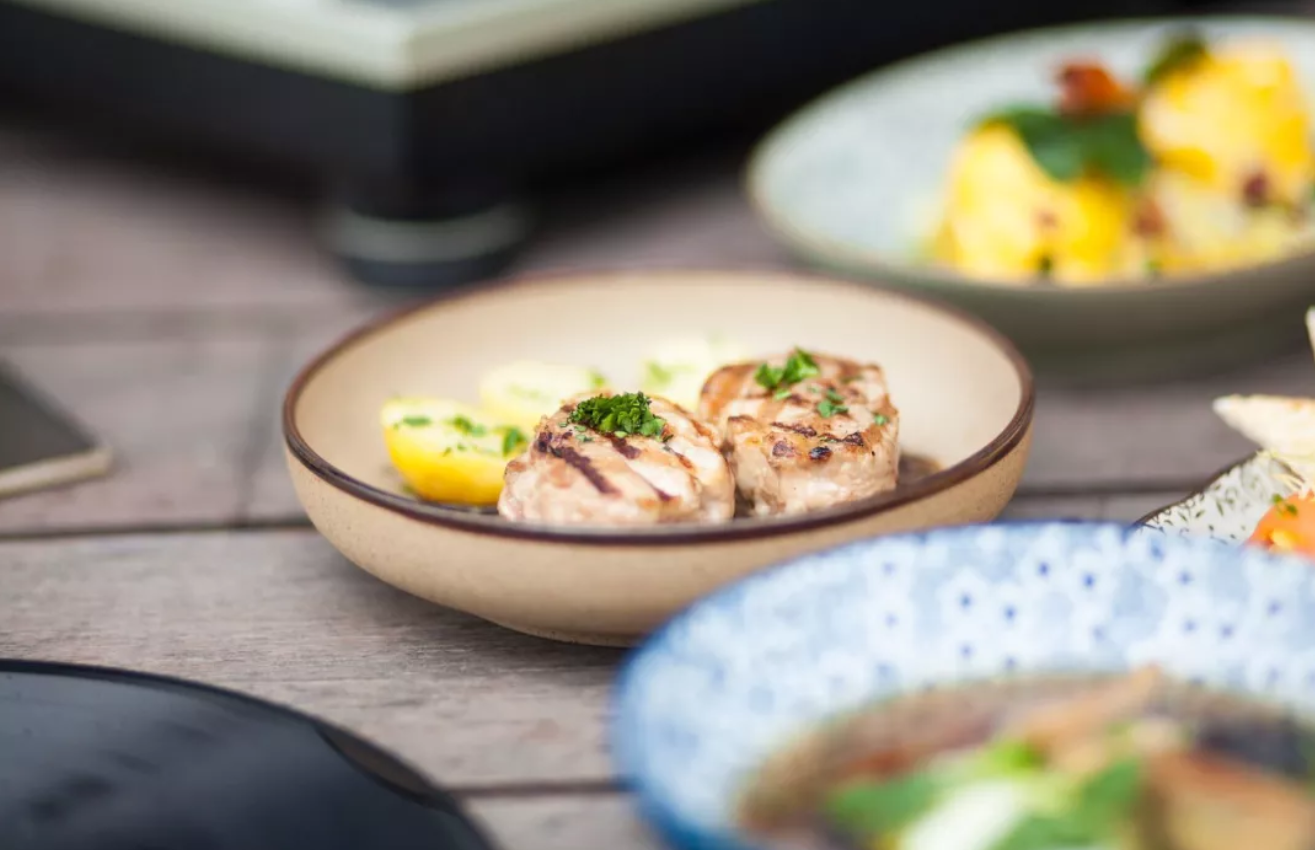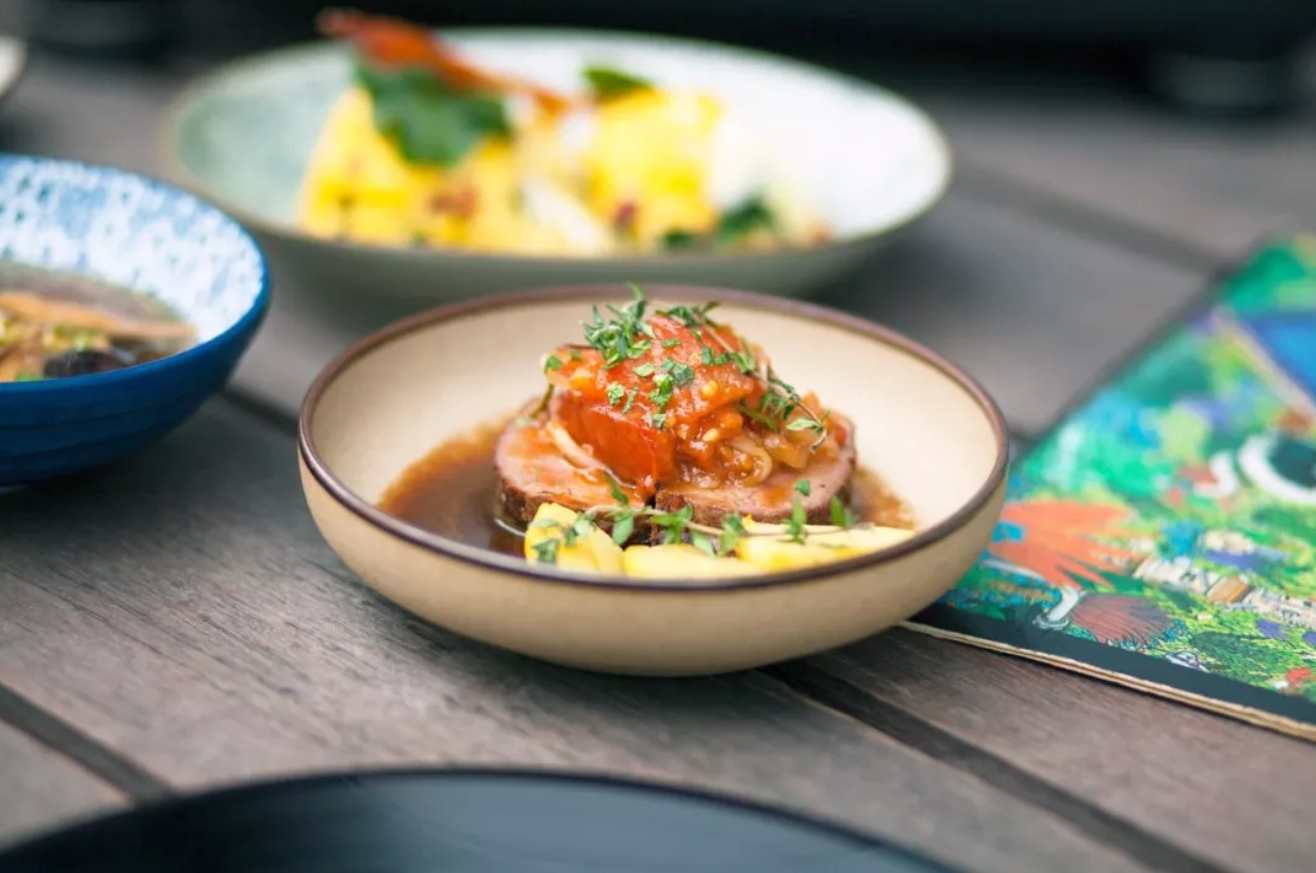 - GET ROASTED
In this category, guests are invited to get meaty with it and take their pick of weekend roast favorite.
From Black Angus Rump to Corn Fed Chicken Leg and KingSalmon, if the lamb was your go-to red meat of choice, the LAMB GIGOT is perfectly slow roasted at 62 degrees with Provencal aromatic herbs, rosemary and thyme, and served lamb jus and roasted baby potatoes seasoned with virgin olive oil.
For the pork-lover, the Iberico Pork Loin is tenderloin grilled, roasted and served with tri-color quinoa cooked in a vegetal bouillon and pork jus.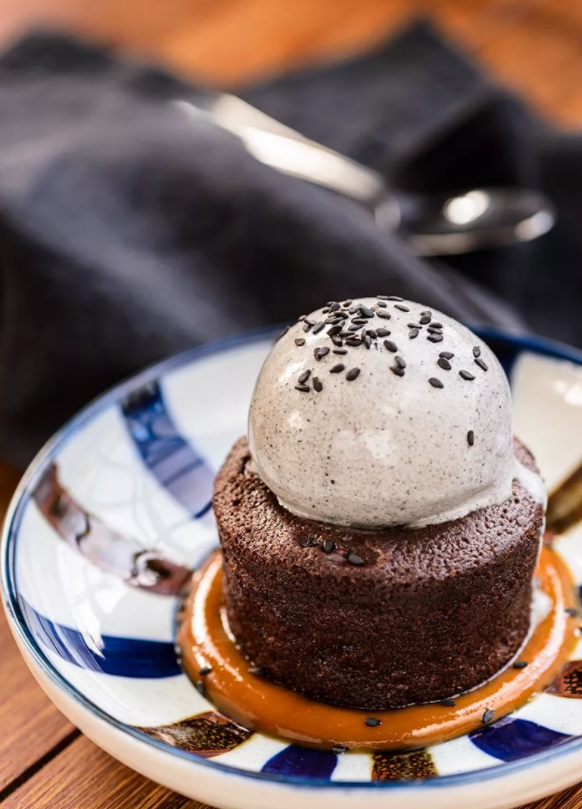 - SWEET SYMPHONY
Music to any My Bruncher's ears – these dishes give hope to the notion that even the sweetest brunching dreams do come true.
For a sweet start, middle or end, #MyBrunch desserts include THE CUT Rooftop's signature 65% Dark Chocolate Fondant, sure to appeal to those looking for molten magic. Other new additions created especially for brunch include, "CheeseCake" a deconstructed variety made with chocolate brownies, forest fruit sorbet and cheesecake cream. The Apple and Cherry Crumble, another classic, warm and crispy on the outside, stuffed with apple and icy cinnamon cream on top. Try one, try them all!
#MYDRINKS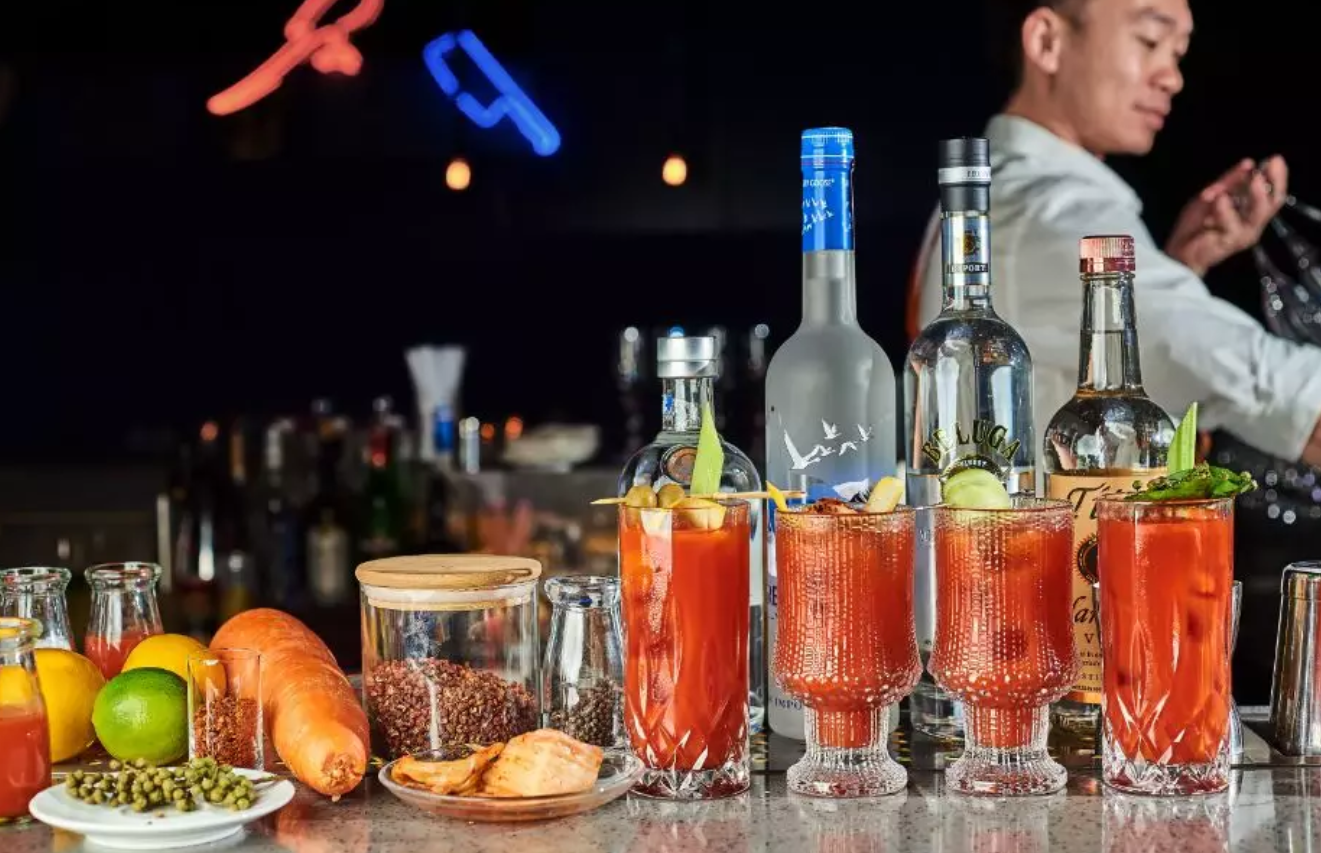 Twists on the brunch cocktail classics are selections from the #MyBrunch Bloody Mary and Gin Tonic Stations.
Featuring intriguing variations of the well-loved 'hang-over' cure, such as the Sichuan Mary, mixed using Sichuan peppercorn and leaves an appetite building Mala spice flavour in the mouth. The Kimchi Mary served with an original homemade kimchi recipe, is a perfect choice for that weekend kick!

Other options as part of the free-flow are a range of Gin Tonic concoctions, mixed with refreshing ingredients such as passion fruit, cucumber and berries and selections from the fruit juice and smoothie menu, for those looking to keep it as natural.
#MYMUSIC
A welcomed bit of personalization that is unique to the #MyBrunch experience is the Vinyl Jukebox station. With over 50 vinyl records to choose from, My Brunchers are invited to put on a track and share their music taste with the crowd. Vinyl record collectors are more than encouraged to BYO Vinyl; definitely a Shanghai first!