👉 FDA, CE certificated
👉 2pcs Whitening Gel
👉 1pc Maintenance Gel
👉 1pc desensitizer Gel and a booster light.
Everyone deserves healthy teeth but for many people achieving a smile of their dreams is out of reach. By leveraging technology we are removing barriers to enable people to acquire high quality oral care at an international standard so that they can smile confidently.
xixilab was founded by an international team on a mission to help improve your smiles. We believe first impressions matter and that a confident smile conveys a powerful positive image.
xixilab directly provides customized oral health products including teeth aligner and teeth brightness. By partnering with innovative dentists, labs and manufacturers, we're able to provide high quality products at affordable prices.
嘻嘻 "xixi" – to laugh or happiness in Chinese.
By saying it, you will naturally make a smile. Try it!
Teeth Whitening Kit: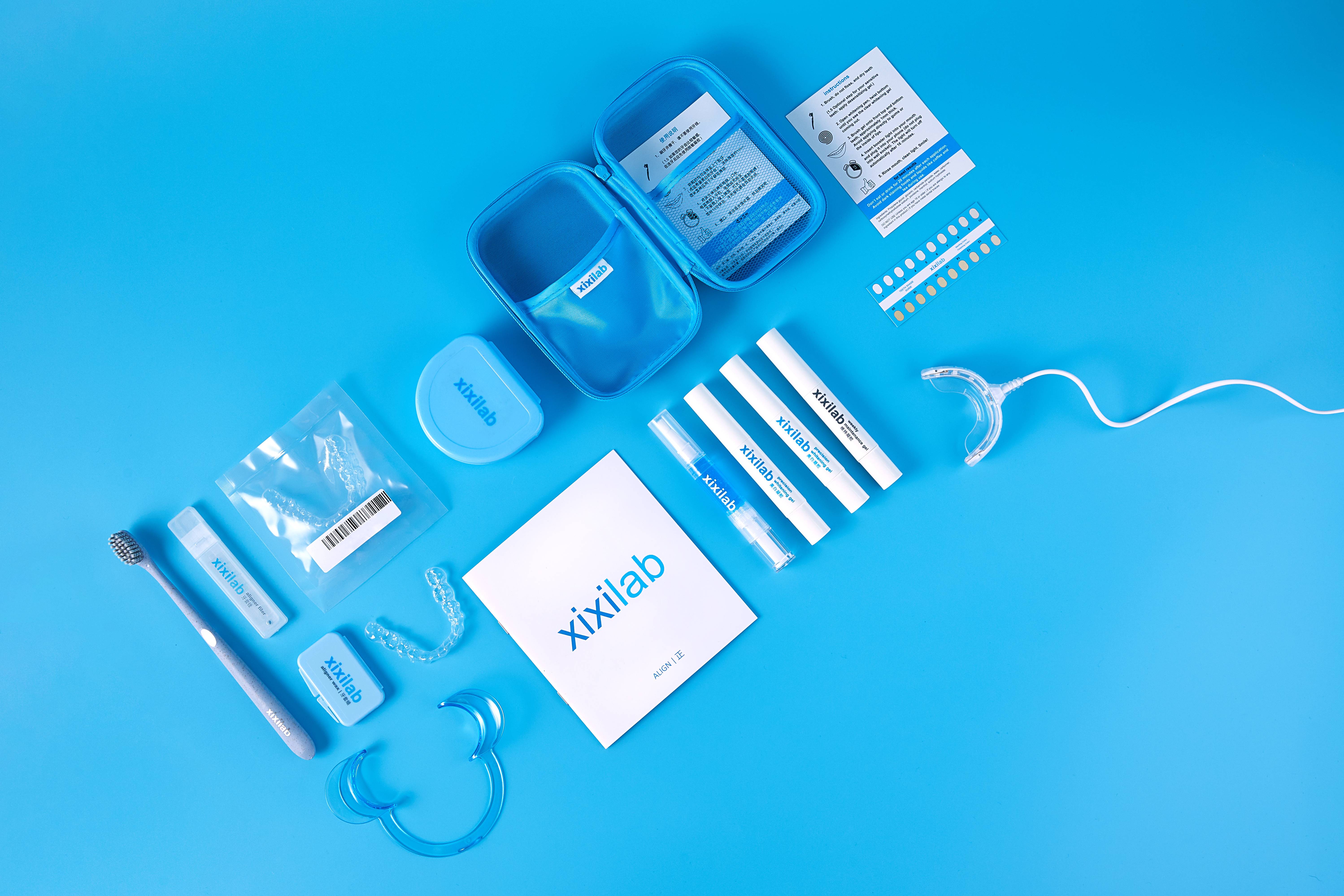 The Xixi Labs whitening kit contains:
2pcs whitening Gel, 1pc maintenance Gel, 1pc desensitizer Gel and a booster light.
For whitening Gel, each piece can be used for 1 week at a frequency of twice a day. Brush your teeth and dry your teeth with a tissue paper before apply the Gel on your teeth, bite on the booster light to avoid the Gel to touch your gum and lip, charge the light with your cell phone/computer, for 16mins, the light will automatically turned off. Wash your mouth with clean water and avoid drinking tea or coffee in half an hour.
For desensitizer Gel, it is used when you have sensitive teeth. Apply to the teeth directly, no need for biting on the booster light
For maintenance Gel, you can start to use it when you feel satisfied with the brightness of your teeth. can be used less frequently, at around 2 a week, can be used for about 7weeks
The Whitening Kit is FDA, CE certificated, the mean function element is peroxide with mild concentration more suitable for home use.