The show "TuYo" by Teatro Plus is a clown show that treats the relations between two persons, since their childhood until their last dance, tango. Without words, the show implicates the audience to be the witness of their love, their happiness, their dreams, as well as their problems and disappointments.
A girl and a boy meet, they have a first kiss of their lives, they grow up, fall in love, get married and...do they live happily ever after?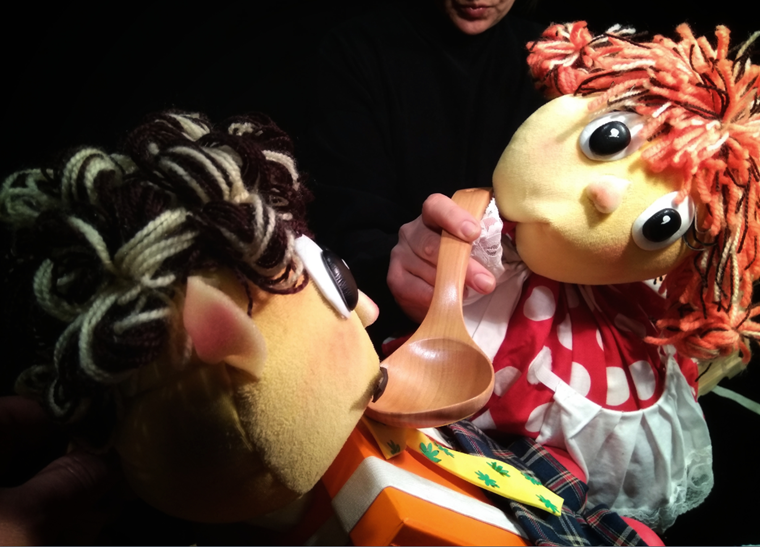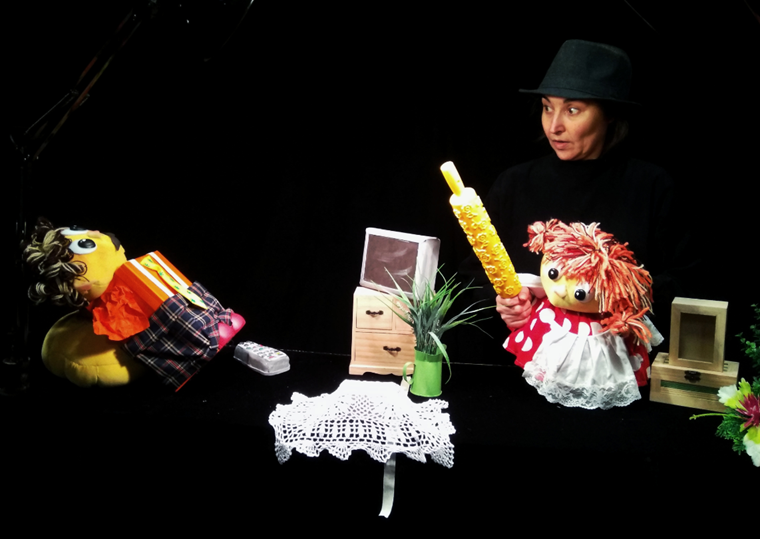 Performances on a lot of Festivals in different countries such as Russia, Slovenia, China, Serbia, Bulgaria, Taiwan, Chech Republic and of course Spain. Some of them were realized thanks a great collaboration of the Theatre Plus with the municipal administration of Gijon, the government of Principado de Asturias and the Ministry of Culture of Spain as well.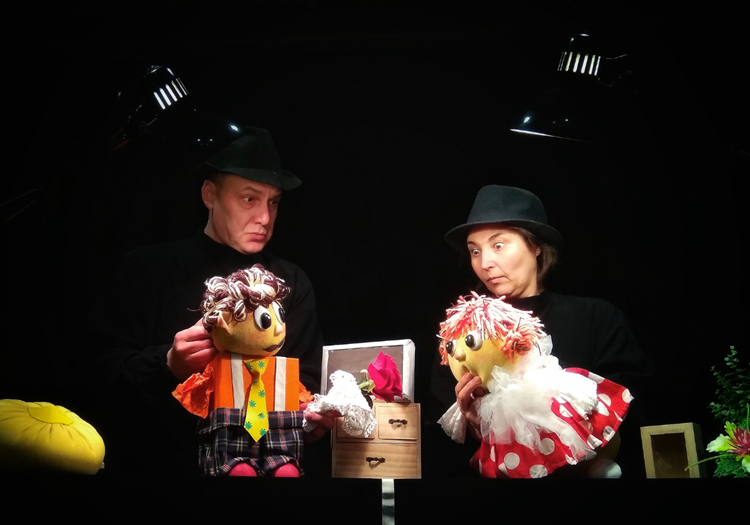 Teatro Plus
"Teatro PLUS" is а young, family, international puppet theatre since November 1997, with Olga & Aleksandar Ćurčić [chu:rchich] on board. Both of them graduated at the National Academy for Film and Theatre Arts in Sofia, Bulgaria, under the mentorship of prof. Atanas I1kov.
"Theatre +" was established as а result of the performance "So Delicious" ("Muy Sabroso"), in November of the 1997. Since then, the theatre company permanently performs and creates new shows for children as well as for their parents and the parents of their parents, the children from 3-103 years old.
From the year 2001 the Theatre PLUS is permanently situated in Gijón, Spain, where it continues with its work presenting performances all around Spain and abroad.