'The best present is handmade with heart and soul.'
Ta Xiang has a ton of handmade items from purses to bracelets, all beautiful, all made with love.
Ta Xiang offers handmade, high quality, and unique lifestyle products for personal and home use, including silver jewellery, scarves, shawls, handbags, table mats, bed covers, paper machie and other delightful handicrafts. Each piece is exquisitely designed and painstakingly made by artisans using special techniques, taking days or even months.
Ta Xiang is a brand by women, from women and for women. It is started by women, products are made by women artisans and it is for women. Ta Xiang, the name means 'Her Village' and 'Her Community'. Through Ta Xiang, we wish to connect women, from city to rural, from the privileged to the underprivileged, from creator to consumer, from dedication to appreciation … all through a common bridge of appreciation of beauty, authenticity and the magic of the human hand.
---
Embroidered Pouches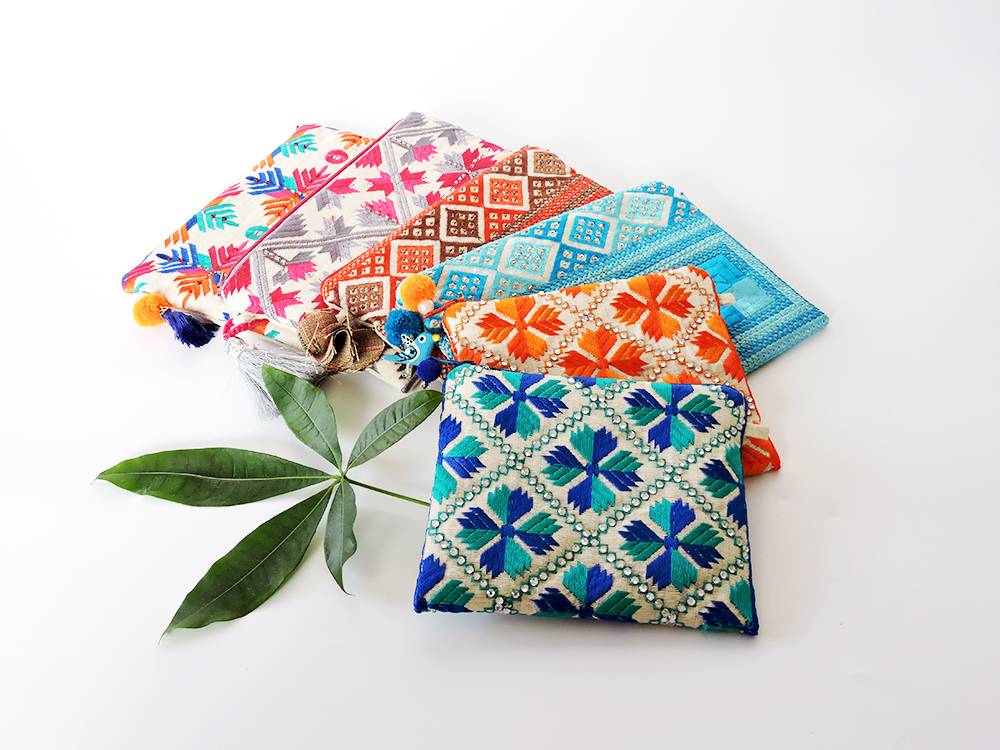 The embroidery is Phulkari. Phulkari is an age old technique of embellishing cloth with fine needle work. It was traditionally done by mothers for the trousseau for their daughters. Practiced in the states of Punjab and Haryana in India, Phulkari is characterized by the use of darn stitch on the wrong side of fabric with vibrant colored silk threads and interwoven flower lattice patterns giving this craft its name Phul meaning Flower and Kari meaning work.
Silver Foliage 银枝
20 x 16 cm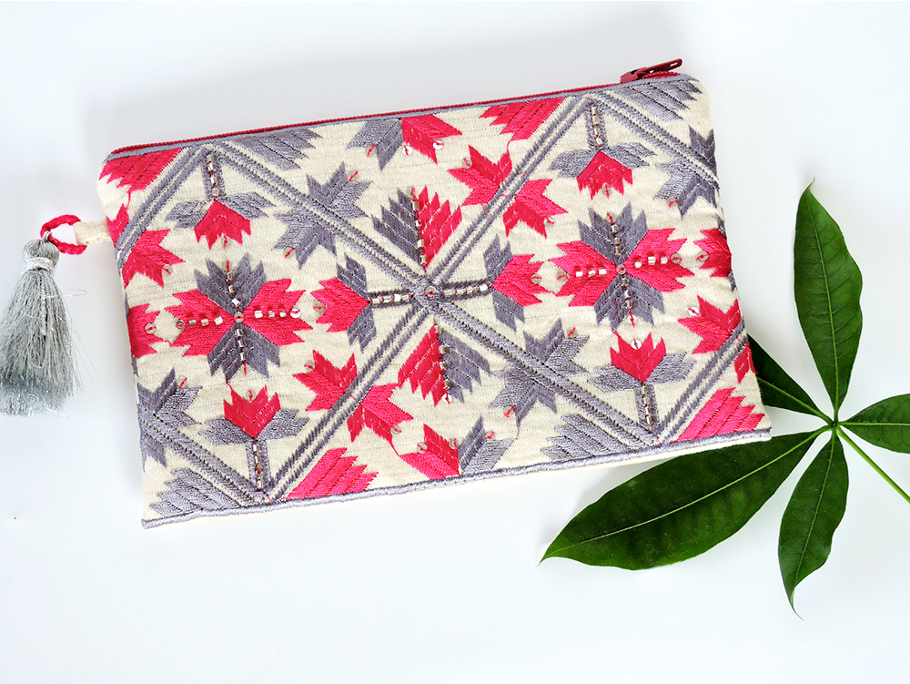 Color Flake 花火
20 x 16 cm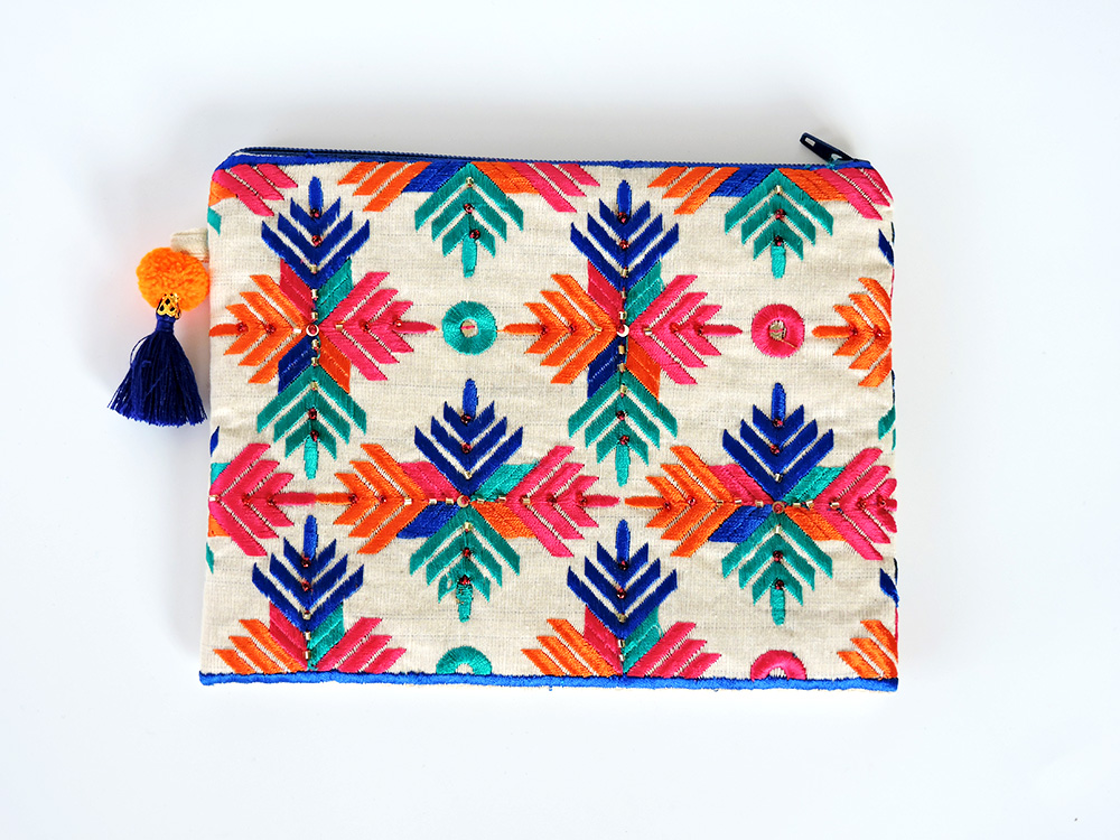 Orange Plaid 橙格
17 x 13 cm 厘米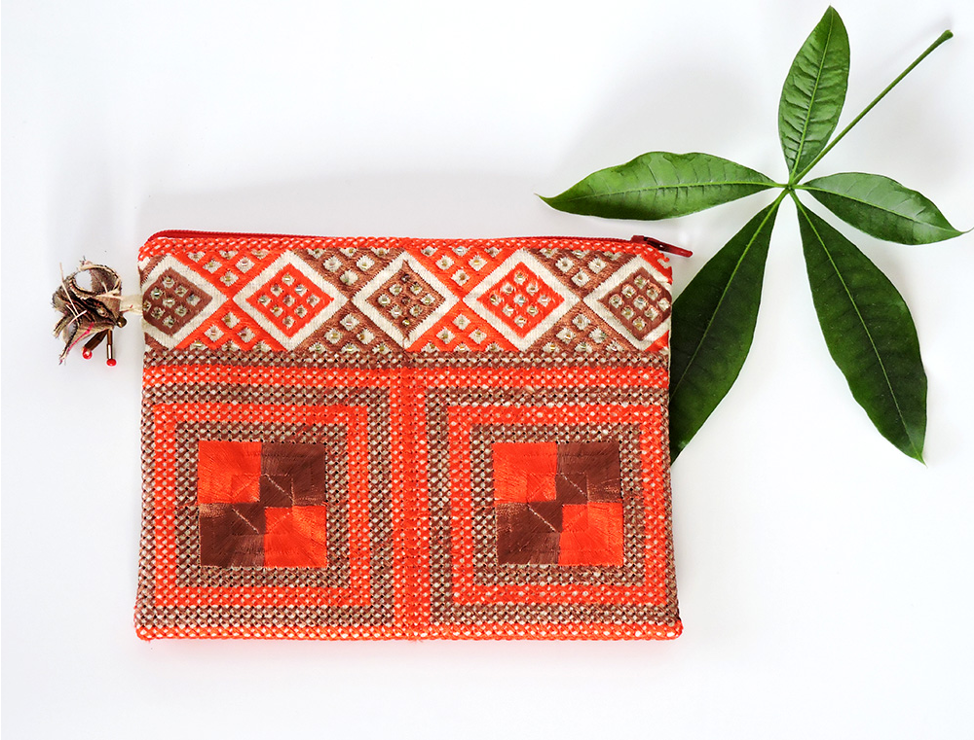 Blue Plaid 蓝格
17 x 13 cm 厘米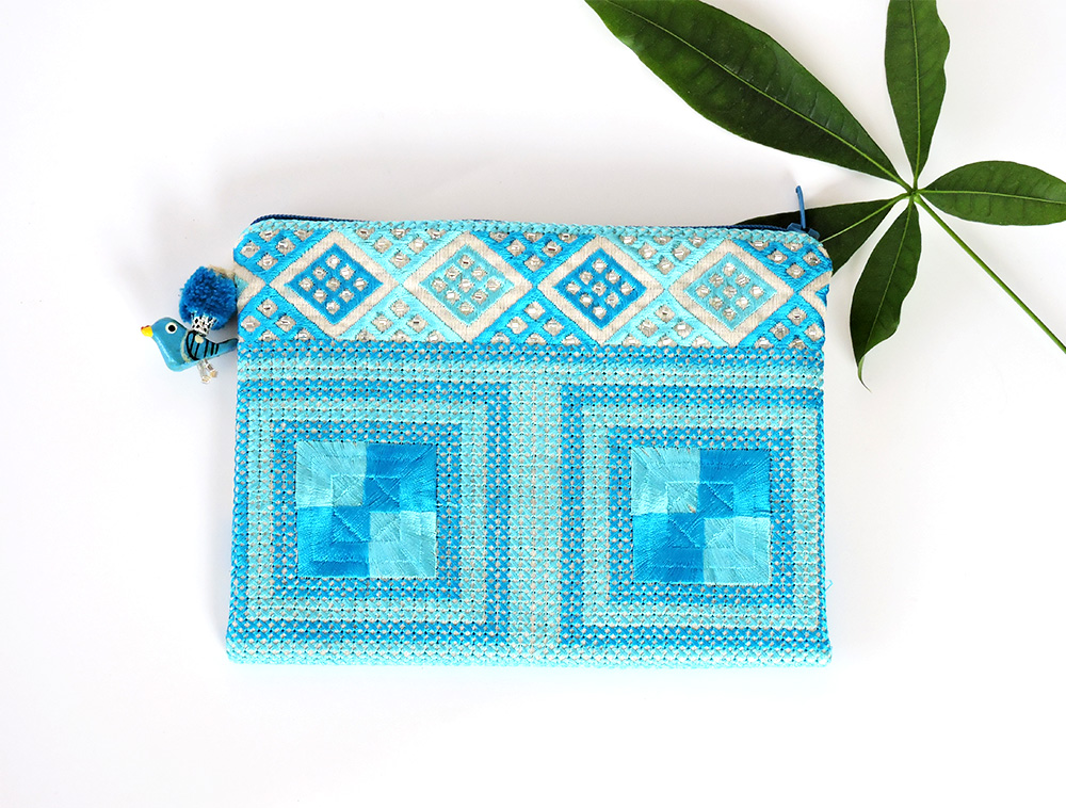 Orange Leaf 橙叶 / Green Leaf 绿叶
13 x 11 cm 厘米