'The best present is handmade with heart and soul.'
Ta Xiang has a ton of handmade items from purses to bracelets, all beautiful, all made with love.
Ta Xiang offers handmade, high quality, and unique lifestyle products for personal and home use, including silver jewellery, scarves, shawls, handbags, table mats, bed covers, paper machie and other delightful handicrafts. Each piece is exquisitely designed and painstakingly made by artisans using special techniques, taking days or even months.
Ta Xiang is a brand by women, from women and for women. It is started by women, products are made by women artisans and it is for women. Ta Xiang, the name means 'Her Village' and 'Her Community'. Through Ta Xiang, we wish to connect women, from city to rural, from the privileged to the underprivileged, from creator to consumer, from dedication to appreciation … all through a common bridge of appreciation of beauty, authenticity and the magic of the human hand.
---
Gold and Silver Starlight Glass Candle Holder
👉 Handmade Glass
👉 Top diameter 6.5 cm
👉 Bottom diameter 9 cm
👉 Height 10.5 cm
👉 Origin: India
👉 Care: Do not wash inside with water. Do not scratch the inner coating layer. Use small tea light candle.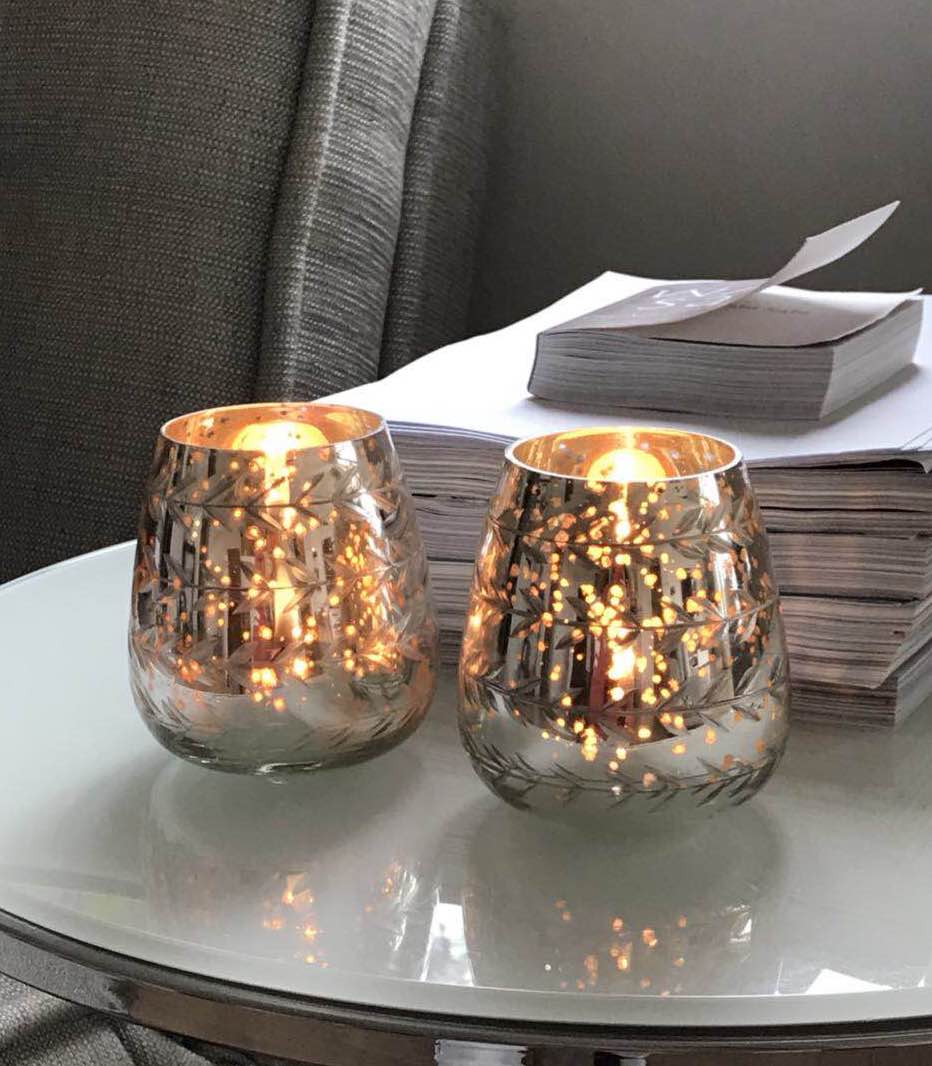 This is a fully handmade glass candle holder from glass blowing, shape forming, outer layer glass pattern carving, inner layer gold/silver coating to inner layer spots etching. The beautiful gold/silver finish and intricate spots for twinkling lights to show through make it a pure joy to have at home.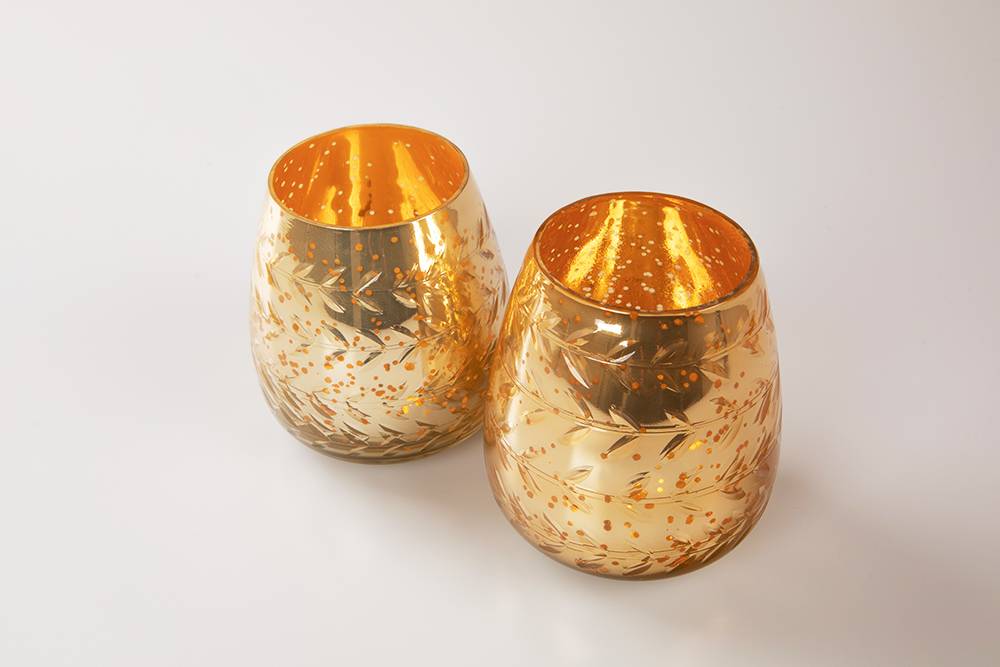 ---