👉 Receive Tickets via Express Delivery
👉 Children Under 1m Not Permitted
👉 No Cancellation
SUZHOU SYMPHONY ORCHESTRA
Co-founded by the City of Suzhou and the Suzhou Industrial Park in 2016, the Suzhou Symphony Orchestra (SZS) has positioned itself as one of China's most dynamic orchestras. Characterized by experience combined with youth, the musicians of the Suzhou Symphony Orchestra represent and 21 countries/regions across four continents.
Under the stewardship of Music Director CHEN Xieyang and Chief Conductor XU Zhong, the Suzhou Symphony Orchestra has conceived challenging, illuminating and entertaining programs that encompass a broad range of repertoire with stylistic diversity and technical rigor. Since its inception the orchestra has enjoyed prestigious collaboration with such musical luminaries as Roberto Abbado, Daniel Oren, Christof Eschenbach, Christian Arming, Thomas Rösner, John Axelrod, Tan Dun, Bright Sheng, Anne-Sophie Mutter, Yundi Li, Jian Wang, He Hui, Guang Yang, Xavier de Maistre, Liwei Qin, Siqing Lv, Feng Ning, Xuefei Yang, among others.

In the 2020-21season the SZS collaborates with Shao-Chia Lv, Kazuyoshi Akiyama, Tsung Yeh, Gary Hoffman, and Mantian Feng, among others, featuring several premier musical and cultural events, including the "Beethoven at 250" Series, Mini Baroque Festival, and the world premiere of Silent Sound II by renowned composer Xiaosong Qu, who ends a six-year hiatus with the composition of this concerto for "zhong ruan" and orchestra.. Within its first two seasons the SZS has successfully staged international music competitions that promote artistic dialogue and discover stars of the future, as well as cutting-edge theater productions with creative partners such as the Shanghai Opera House and the Suzhou Ballet Theatre.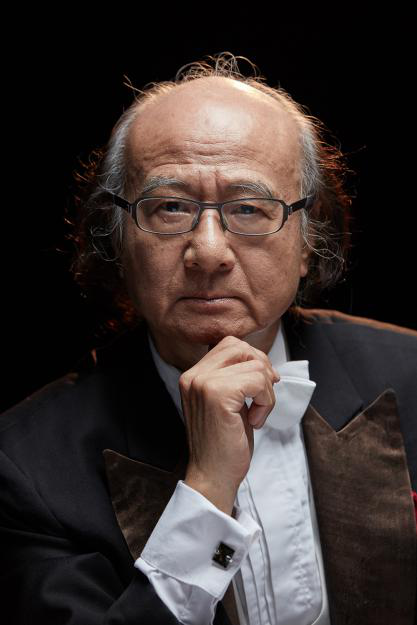 CHEN Xieyang
Renowned conductor CHEN Xieyang is Honorary Music Director of Shanghai Symphony Orchestra and Principal Guest Conductor of China National Symphony Orchestra.
In 1991 Chen became appointed Music Director of the Shanghai Symphony Orchestra – the first music director of any performing groups in Chinese history. During his tenure at the Shanghai Symphony Orchestra, he took the orchestra on an 11-city tour in the United States in 2003 and in the following year to Europe for the Sino-French Culture Year. On the occasion of the 125th Anniversary of Shanghai Symphony Orchestra, he conducted the orchestra in the Berlin Philharmonie to great acclaim.
He has conducted orchestras both in China and abroad, including the USA, Austria, Denmark, France, Germany, Great Britain, Italy, Russia, Spain, Switzerland, Japan, Korea, the DPRK, Thailand, Singapore, Australia, Hong Kong, Macau and Taiwan. He has led the China National Symphony Orchestra on its tours in Austria, Denmark and Germany, as well as the "Chinese Culture in America" Festival at the Lincoln Center. His concerts at the Großer Saal Musikverein of Vienna and the Lincoln Center of New York have won enormous successes.