"We had just about given up hope that America would ever again produce a great native-born pianist. Then ... Stephen Beus stepped onto the stage to present a remarkable performance of one of the most beautiful and difficult works in the piano literature, Rachmaninoff's Piano Concerto No. 3..."
-Fort Worth Star-Telegram
"Mesmerizing… explosive… intelligent… he belongs on the world stage" (Salt Lake Tribune). In the space of four months, American pianist Stephen Beus won first prize in the Gina Bachauer International Piano Competition, first place in the Vendome Prize International Competition (Lisbon) and he was awarded the Max I. Allen Fellowship of the American Pianists Association (Indianapolis).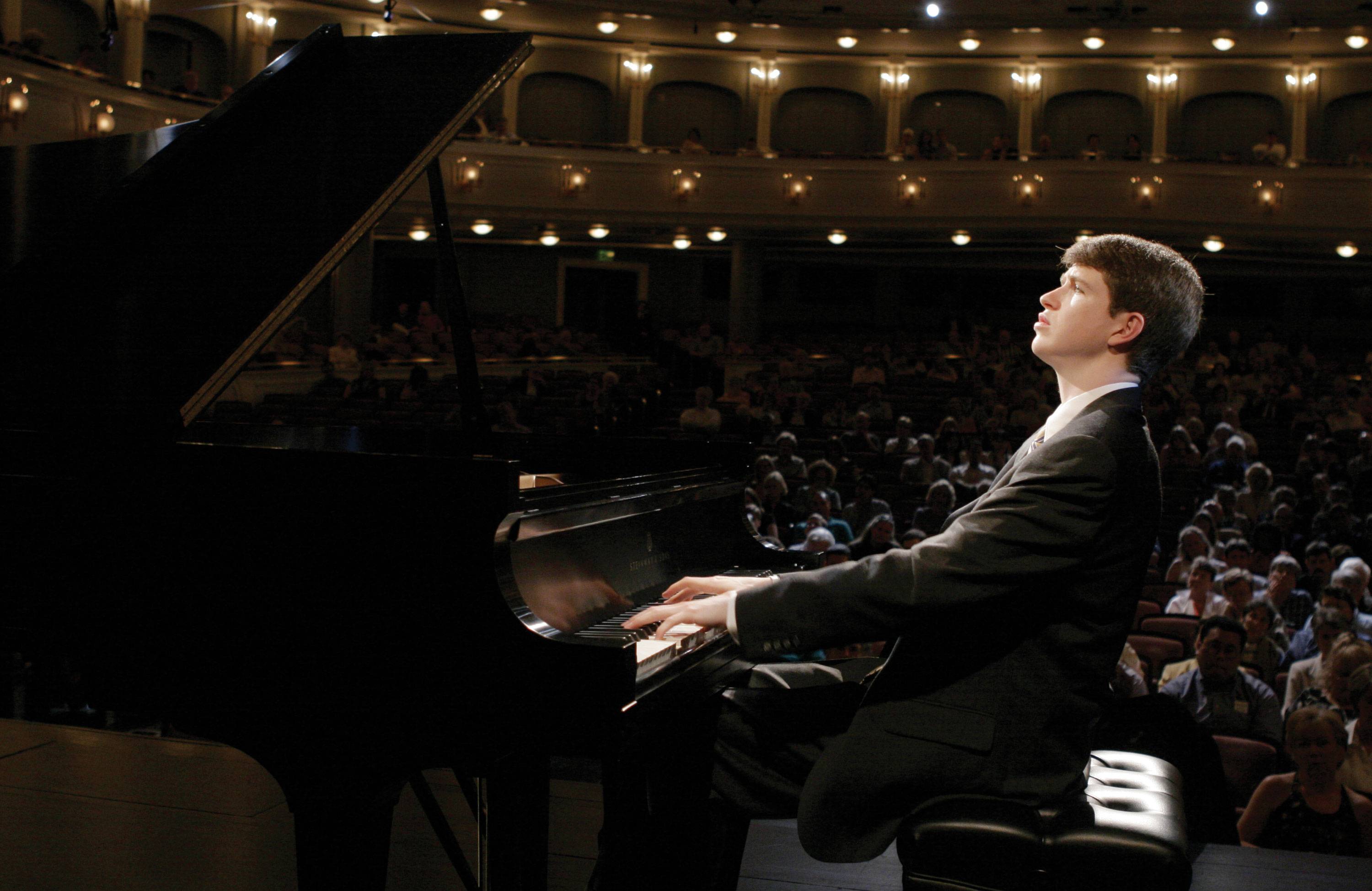 As a result of winning the Juilliard School Concerto Competition, Mr. Beus made his Carnegie Hall debut with the Juilliard Orchestra and James DePreist, playing Prokofiev Concerto No. 3. He has also performed as guest soloist with the Gulbenkian Symphony (Lisbon), Oxford Philomusica, the Tivoli Symphony (Copenhagen), the Tbilisi National Opera Orchestra, the Northwest Sinfonietta (Seattle), the Royal Philharmonic of Morocco (Casablanca), the Vaasa Symphony Orchestra (Finland) as well as with the Hamburg, Indianapolis, Nashville, Santa Fe, Utah, Fort Worth, Tucson, Yakima, Bellevue, Salt Lake, Eastern Sierra, Corvallis, Jacksonville, Texarkana and Walla Walla Symphonies.
Program:
1. Sonata in E Major, Op. 6 Felix Mendelssohn Bartholdy (Germany)
2. Picking Tea & CatchingButterflies LiuFuan (Chinese)
3. Ballade No. 2 in B Minor Friedrich List (Germany)
4. The Day of Freedom Zhu Jianer and Chu Wanghua (Chinese)

- Intermission -

5. Fountains of the Acqua Paola Charles Griffiths (American)
6. Happily FolkMusic (Chinese)
7. Alcotts from Concord Sonata Charles Ives (American)
8. Silver Moon chases Clouds Ren Guang (Chinese)
9. Mephisto Waltz Friedrich List (Germany)