👉 Receive Tickets via Express Delivery
👉 Children Under 1.2m Not Permitted
👉 No Cancellation
Pianist:Misha Namirovsky
Russian born pianist Misha Namirovsky has been called a "Master of his Art" (The Norderstedter Zeitung – Hamburg), and a "Lyrical Poet" (Die Rheinpfalz – Frankfurt). His playing was characterized as "incredibly musical and sensitive, yet at the same time transparent and precise." (Klassik.TV) Prof. Namirovsky is a winner of several international competitions including the prestigious German Piano Award in Frankfurt and Chopin Koscuiszco Foundation Competition in New York. Further prizes include the Promusicis award in Paris, the Gran Prix at the Cantu competition in Italy and first prize at the Louisiana International Piano Competition among others.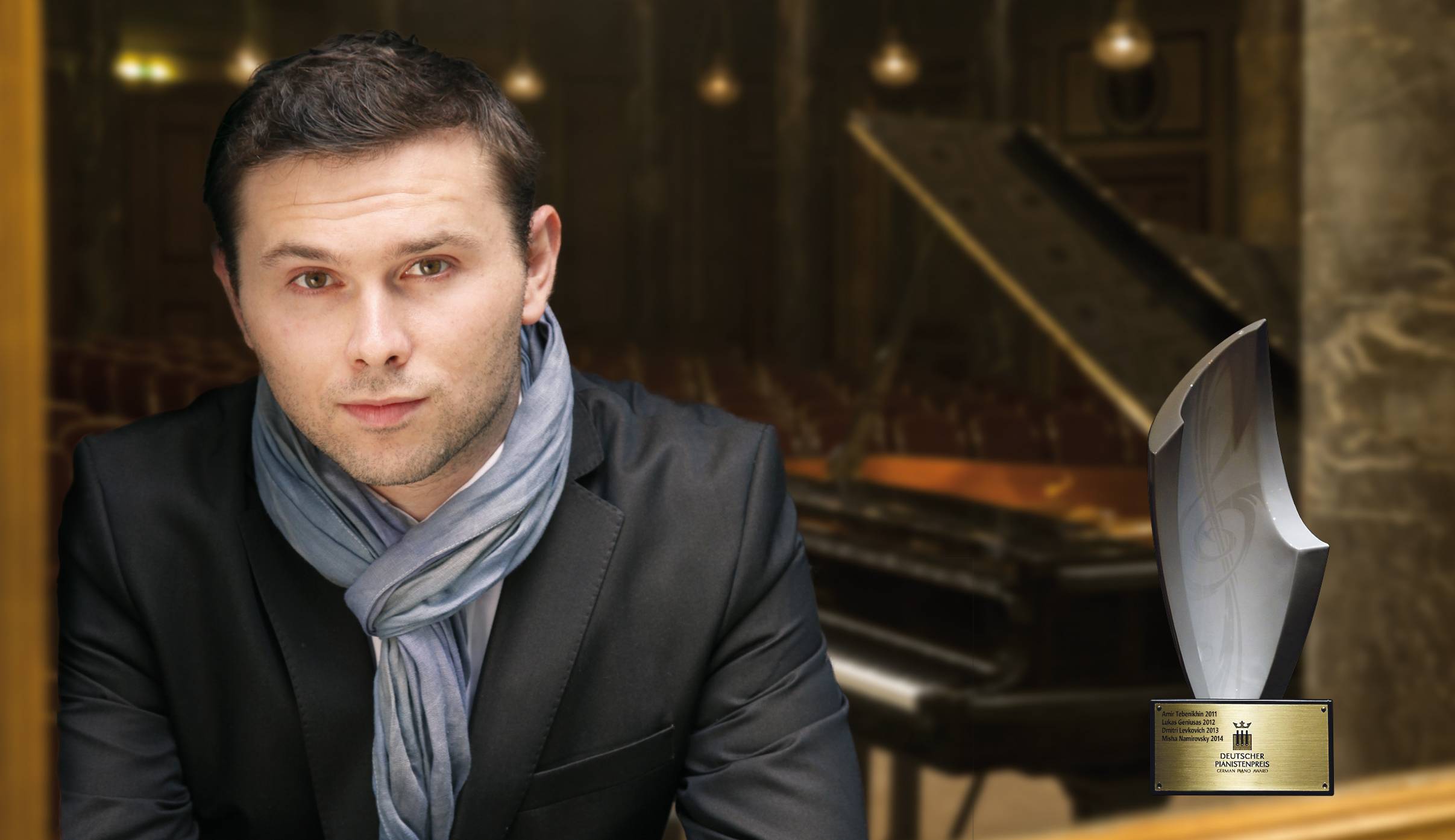 His vivid and sensitive performances are appreciated by critics and audiences alike. Following a performance of the Chopin Concerto No. 1 with the Springfield Orchestra in Massachusetts, Mark Baszak wrote in the Union – News: "Misha Namirovsky astounded the audience with his flawless technique and mesmerizing yet non – theatrical performance." After a recent recital in Paris, the French pianist and musicologist Eric Heidsieck described Namirovsky's playing as follows: "His Debussy was full of colors and clarity, and the Rachmaninoff's Etudes-Tableaux showed extreme virtuosity and controlled passion."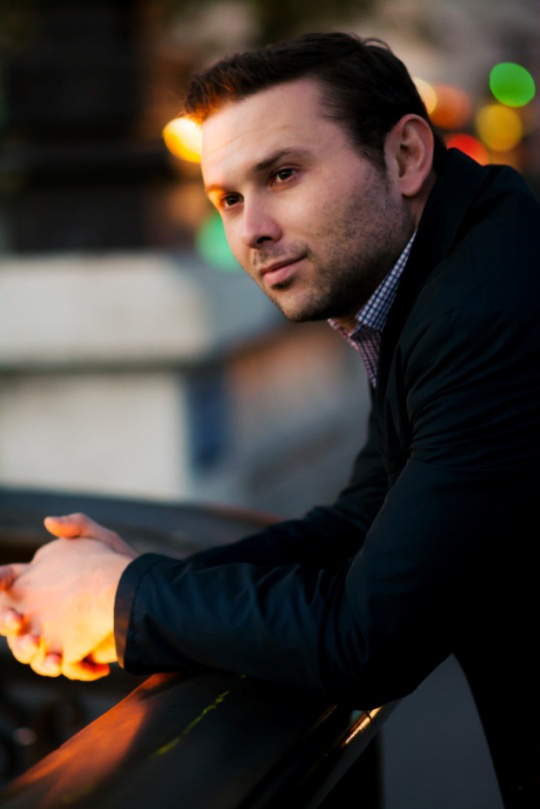 Namirovsky has performed as soloist in some of the world's most renowned concert halls including Carnegie Hall in New York, Jordan Hall in Boston, Salle Cortot in Paris, Great Conservatory Hall in Moscow, the Alte Oper in Frankfurt, the Shanghai Symphony Hall in Shanghai, and the Minato Mirai Hall in Yokohama. Upcoming performances include recitals in Nanjing, Suzhou and Beijing in China, a solo debut concerts at the prestigious Miami International Piano Festival in the USA and the Steinway series in Germany, as well as recitals in Brussels and Santander.
A passionate chamber musician, Namirovsky participated in the celebrated Marlboro Festival in Vermont, and the Eastern Music Festival in North Carolina. Namirovsky's piano trio with violinist Tessa Lark and cellist Deborah Pae won the silver prize at the preeminent Fischoff Chamber Music Competition in Indiana and is scheduled to perform at the Perlman Music Series and Chamber Music Live concerts in New York as well as for the Music for Food Foundation in Boston. This season Namirovsky will be recording with cellist Deborah Pae for the Outhere Label, and for Musique Radio in Belgium.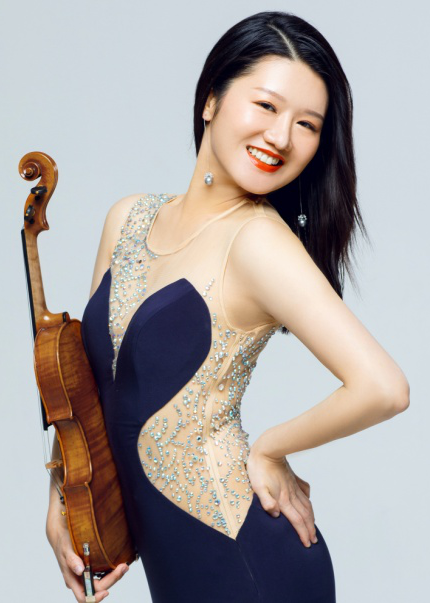 Violinist: Li Lao
Cellist: Mo Mo
Born into a musical family in Beijing, cellist Mo Mo began his studies at age of six and was later accepted to the middle school of Central Conservatory of Music in Beijing, where he studied under Professor Tao Song. In 2008, Mo Mo was accepted to Yale School of Music under full scholarship at age of 18 and began his four years study with renowned Brazilian cellist Aldo Parisot as one of his youngest pupils.
During his study at Yale, Mo Mo was awarded the Aldo Parisot Prize for his achievements in cello. playing. Mr. Mo had appeared in many concert stages across America and also in China, and at the Heifetz Institute in 2015 he collaborated with such world-famous musicians such as Shmuel Ashkenasi, Mark Kaplan, Robert Vernon and Ilya Kaler. In 2013, Mo Mo received the Karl Zeise Memorial Cello Award at the Tanglewood Music Center. Mo Mo is currently studying at the New England Conservatory of Music under Professor Laurence Lesser.
PROGRAMME
Beethoven: Sonata No.14 in C sharp minor -"Moonlight"Op.27 No.2
Adagio Sostenuto
Beethoven: Piano Sonata No.6 in F major, Op.10 No.2
Allegro
Menuetto. Allegretto
Presto
Beethoven: Piano Trio No.4 in B flat major, Op.11
Allegro con brio
Adagio
Allegretto
Beethoven: 7 Variations on 'Bei Männern, welche Liebe fühlen', WoO 46 for Cello and Piano
Beethoven: Violin Sonata No. 5 in F major -"Spring Sonata", Op. 24
Allegro
Adagio molto espressivo
Scherzo: Allegro molto
Rondo: Allegro ma non troppo
Beethoven: Symphony No.2 in D major for Piano Trio, Op.36
Allegro Molto
Program subject to change