The World's Best Electronic Music Festival Returns to Hong Kong!
Squarepusher, Floating Points and Ms Banks among the highlights joining Laurent Garnier, The Black Madonna and Mouse on the Keys for Sónar Hong Kong 2018 as the legendary electronic music festival reveals its full lineup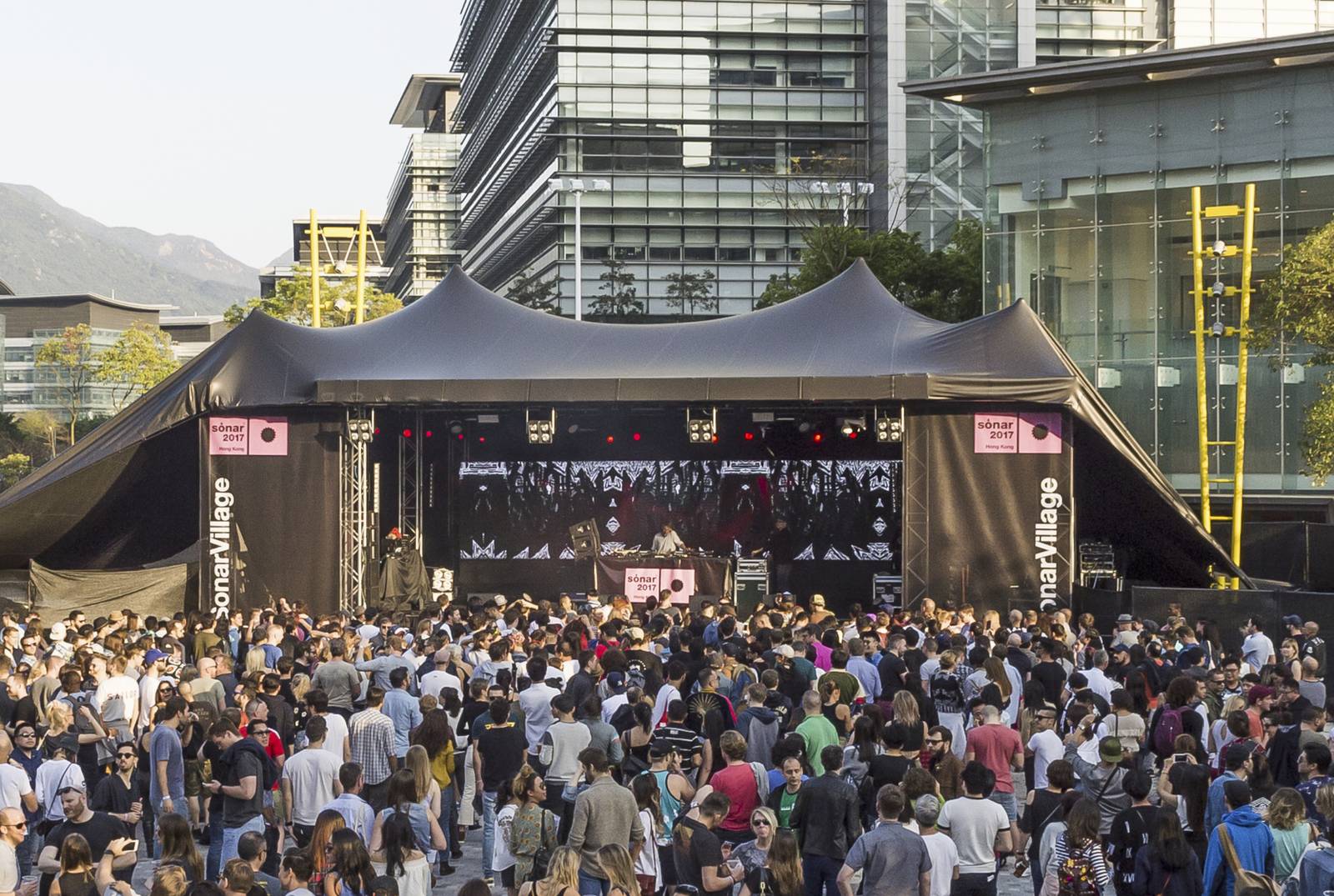 Sónar, the legendary electronic music and creative technology festival from Barcelona, today unveiled the highly anticipated full programme for its second Hong Kong edition, which takes place at Hong Kong Science Park on Saturday March 17, 2018.
Among the cutting-edge acts added to this year's bill are visionary electronic pioneer Squarepusher, acclaimed DJ/producer/neuroscientist Floating Points, red-hot London grime MC Ms Banks, and Malaysian industrial techno innovator Tzusing. They will join French electronic master Laurent Garnier, US tech-house sensation The Black Madonna, Canadian electronic Hip-hop trio Keys N Krates, jazzy Japanese post-rockers Mouse on the Keys and a total of 41 trailblazing artists from all over the world – including 11 acts making their Hong Kong debut.


Featuring a deftly curated blend of globally renowned acts and emerging talent, the festival gives Hongkongers the chance to experience the finest and most innovative electronic music around. From dancefloor dynamos to experimental mavericks, Sónar presents an unrivalled collection of live acts and DJs that will perform across five unique stages – two outdoor and three indoor – to give fans an audacious assortment of audiovisual entertainment options throughout the day and night. In addition to its music lineup, the festival also announced details of the Sónar+D creative technology programme, which features a cornucopia of technology-driven attractions, celebrating digital culture, including workshops, talks and keynote speeches, prototype demonstrations, interactive virtual reality experiences, new media arts installations and avant-garde performances.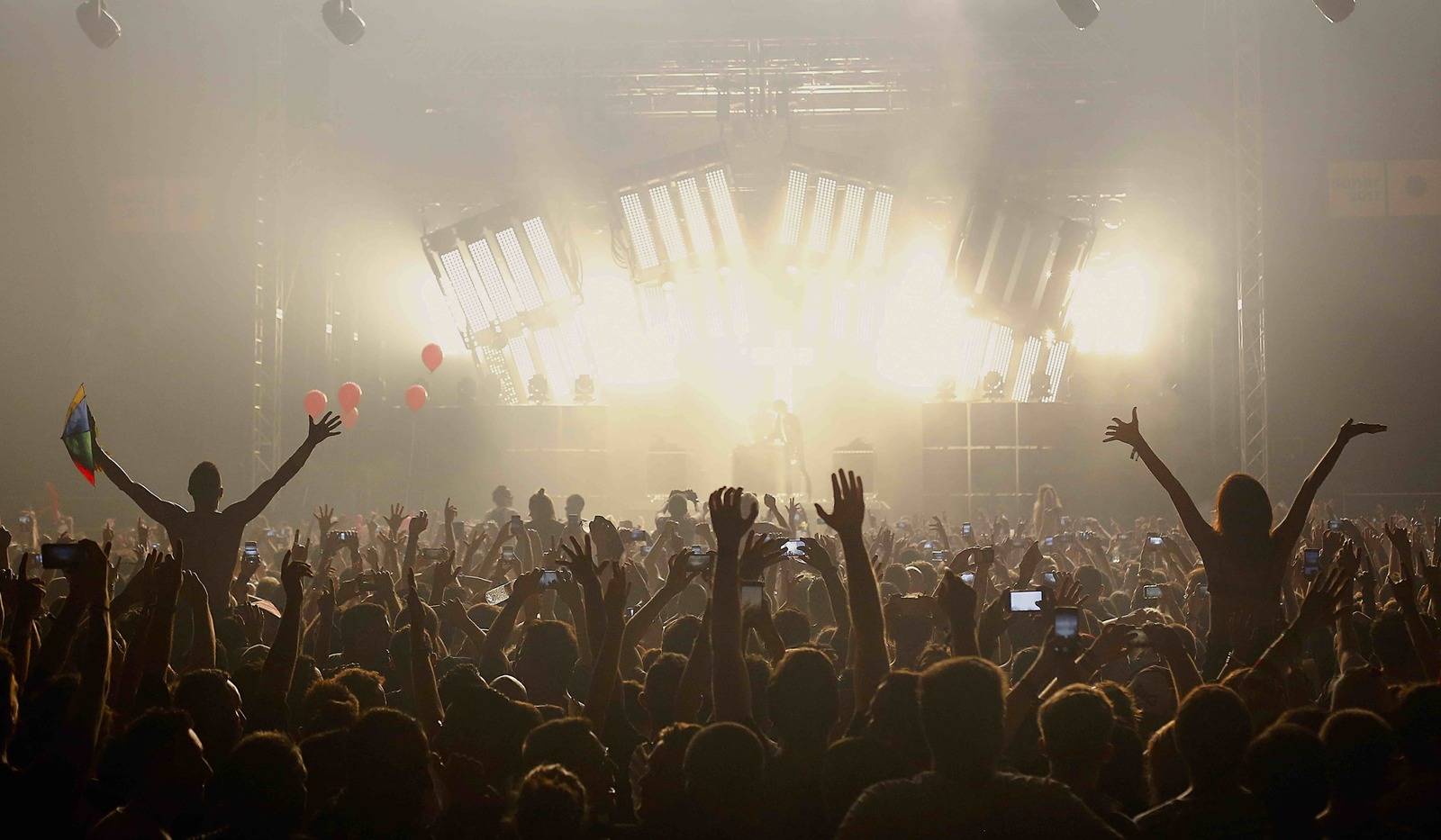 Music: Legendary trailblazers and today's most vital electronic acts
Representing the entire spectrum of electronic music – from house and techno to hip-hop, breakbeat and experimental – Sónar's music programming is diverse, discerning and decidedly different. Featuring the best international, regional and local talent across six individual stages, the festival offers fans a supremely eclectic choice of live experiences at any given moment, from epic outdoor performances to intimate indoor sets and immersive audio-visual shows.
The Dancefloor Masters
Uniting all corners of the dancefloor with their big-room beats, these electronic masters are set to blow the roof off this year's Sónar Hong Kong. Revered by DJs, critics and music fans the world over, electronic maestro and Sónar Barcelona favourite Laurent Garnier (FR) is simply one of the most influential DJ/producers of all time, famed for his ability to electrify crowds with his supremely danceable sound. The Black Madonna (US) will be out to show why she was named Mixmag's DJ of the Year in 2016 with a euphoric sound that also saw her close the 2017 Sónar festival in Barcelona in front of 15,000 rapturous fans. And don't miss Jackathon/Get Physical trailblazer Heidi (CA), who'll be turning up the good-time-vibes dial with her infectious blend of soulful techno and funky house.
The Live Mavericks
Best known for their incredible onstage performances, these acts bring a whole new dimension to the live music experience. Blending jazz, funk and post‐rock with their own unique take on electronic music, Mouse on the Keys (JP) deliver performances that are as striking visually as they are aurally. Fresh from the release of their acclaimed third album, 'Love What Survives', Warp Records duo Mount Kimbie (UK) bring their live-instrumentation-driven post-dubstep sound to Sónar, while Toronto's hip-hop-loving electronic trio Keys N Krates (CA) will be delivering their signature killer live show built around their sample-drenched debut album, 'Cura'.
The Urban Underground
The sounds of the underground are out in force at Sónar Hong Kong. Bridging the music scenes of Europe and Asia by promising to bring the "finest bass kung fu from Berlin to the world", dynamic duo Symbiz (DE) serve up sonic assaults that combine hip-hop, Afrobeat, dancehall, dubstep and a whole lot of bass to ground-quaking effect. One half of Digital Mystikz and driving force behind Brixton's influential DMZ club night, Deep Medi Music label boss Mala (UK) is a titan of London's dubstep scene. Representing the Hong Kong underground scene is trap rapper Fotan Laiki (HK), who has become a cult sensation among Hong Kong Hip-hop fans, and one of the most distinctive voices for the city's disaffected youth; and Yeti Out presents Silk Road Sounds Experience (HK), featuring Delf, Demon Slayer, Derick Van Wijk and Wild$tyle Records mastermind and local Hip-hop don Young Queenz.
The Edgy Alternatives
Sónar is famed for providing a platform for the edgiest electronic acts around, and Hong Kong fans can look forward to seeing some of the most cutting-edge artists ever to play in the city. Walking the line between experimental soundscapes and dancefloor-friendly rhythms, Jacques (FR) composes electronic music that he says is designed "to make normal and strange people dance together". Born in Iran and raised in the Netherlands, singer/songwriter Sevdaliza (IR) combines emotionally charged lyrics with experimental pop and trip-hop beats. And Hyperdub artist Laurel Halo (US) weaves strands of synth-pop and experimental techno into her beguiling avant-garde soundscapes.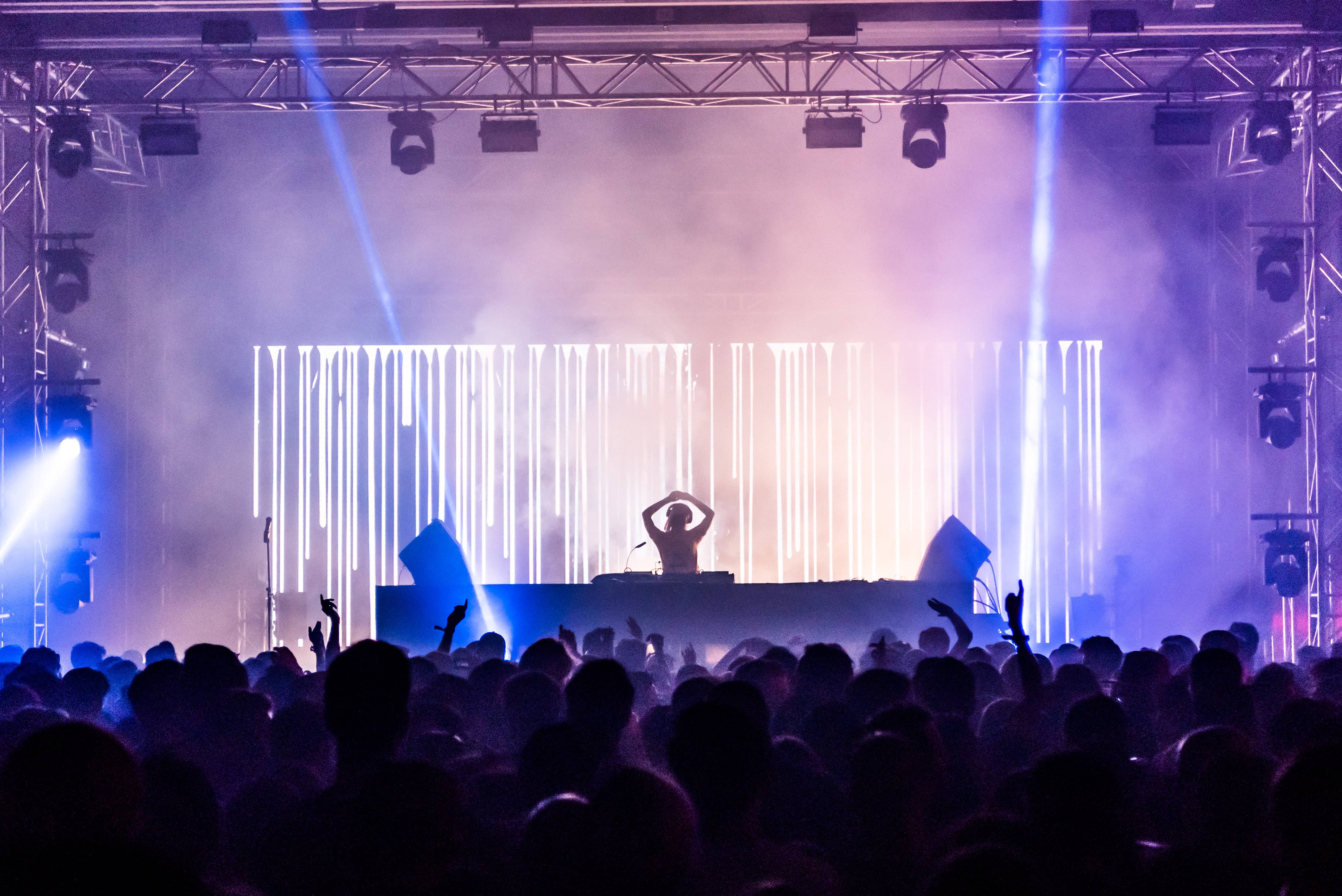 Sónar+D Creative Technology Programme
Sónar may be known for its music, but the festival also has a growing reputation for promoting the best and brightest innovations in creative technology through its Sónar+D programme. Offering a unique insight into the creative process – from ideation to development to final execution – Sónar+D gives attendees the opportunity to follow, and even participate in, the entire lifecycle of innovative technologies.
At Sónar+D, festivalgoers can attend talks and keynote speeches, workshops and masterclasses hosted by leading creative pioneers; be among the first to test prototypes for ground-breaking new creative technologies at MarketLab; immerse themselves in mind-blowing virtual reality, augmented reality, artificial intelligence and new media arts experiences; and witness one-of-a-kind experimental audio-visual performances that combine artistic ingenuity with cutting-edge tech.
Geared to both creative technology enthusiasts and total novices with a sense of adventure, Sónar+D is accessible, inspirational and way ahead of the curve.
Sónar+D Highlights
[TALK] Hanson Robotics – Sophia (HK)
Recently made a citizen of Saudi Arabia, it's safe to say that Sophia is no ordinary robot. Created by Hong Kong- based company Hanson Robotics, Sophia displays realistic emotional responses and ultra-lifelike facial expressions, blurring the line between AI and human consciousness.
Learn more: hansonrobotics.com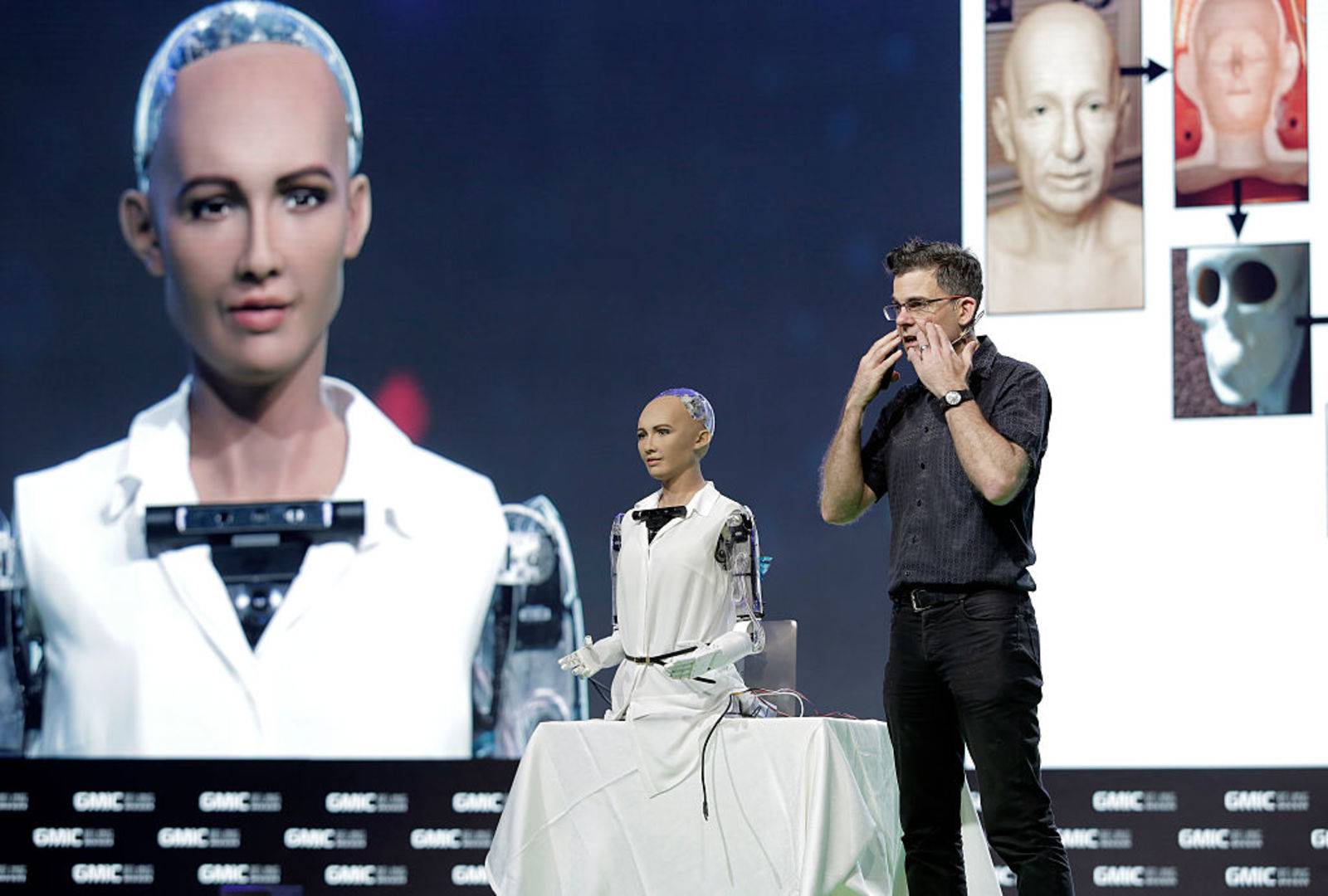 [AUDIO-VISUAL PERFORMANCE] Leafcutter John – Light Controlled Musical Interface (UK)
Part of Mercury Prize-nominated experimental jazz band Polar Bear and a boundary-pushing musician, artist and inventor in his own right, Leafcutter John (aka John Burton) is known for his brilliantly offbeat sonic odysseys. Sónar+D will see him demonstrating his spellbinding Light Controlled Musical Interface in Hong Kong for the first time in a live audio-visual performance and accompanying talk.
Teaser: youtu.be/U9v-4VrSglE
[AUDIO-VISUAL PERFORMANCE] Ei Wada – Open Reel Ensemble (JP)
Two-time winners at the Japan Media Arts Festival, Ei Wada's Open Reel Ensemble are one of the most unique acts around. Using 1970s-style reel-to-reel tape decks connected to computer controllers and a weird and wonderful variety of outmoded electrical appliances, the group deliver a live musical performance that is as strange as it is compelling.
Learn more: eiwada.com
[VIRTUAL REALITY] New Reality Company: Milica Zec & Winslow Turner Porter III – Tree (US)
Taking virtual reality to bold new heights, this VR project shows how it feels to be a rainforest tree. Expanding the immersive experience through additional sensory inputs, this VR film allows festivalgoers to live through the entire lifecycle, from seedling to fully grown tree to its ultimate fate. Part of the official selection at the Sundance and Tribeca film festivals.
Teaser: youtu.be/oEqkLuyKGUk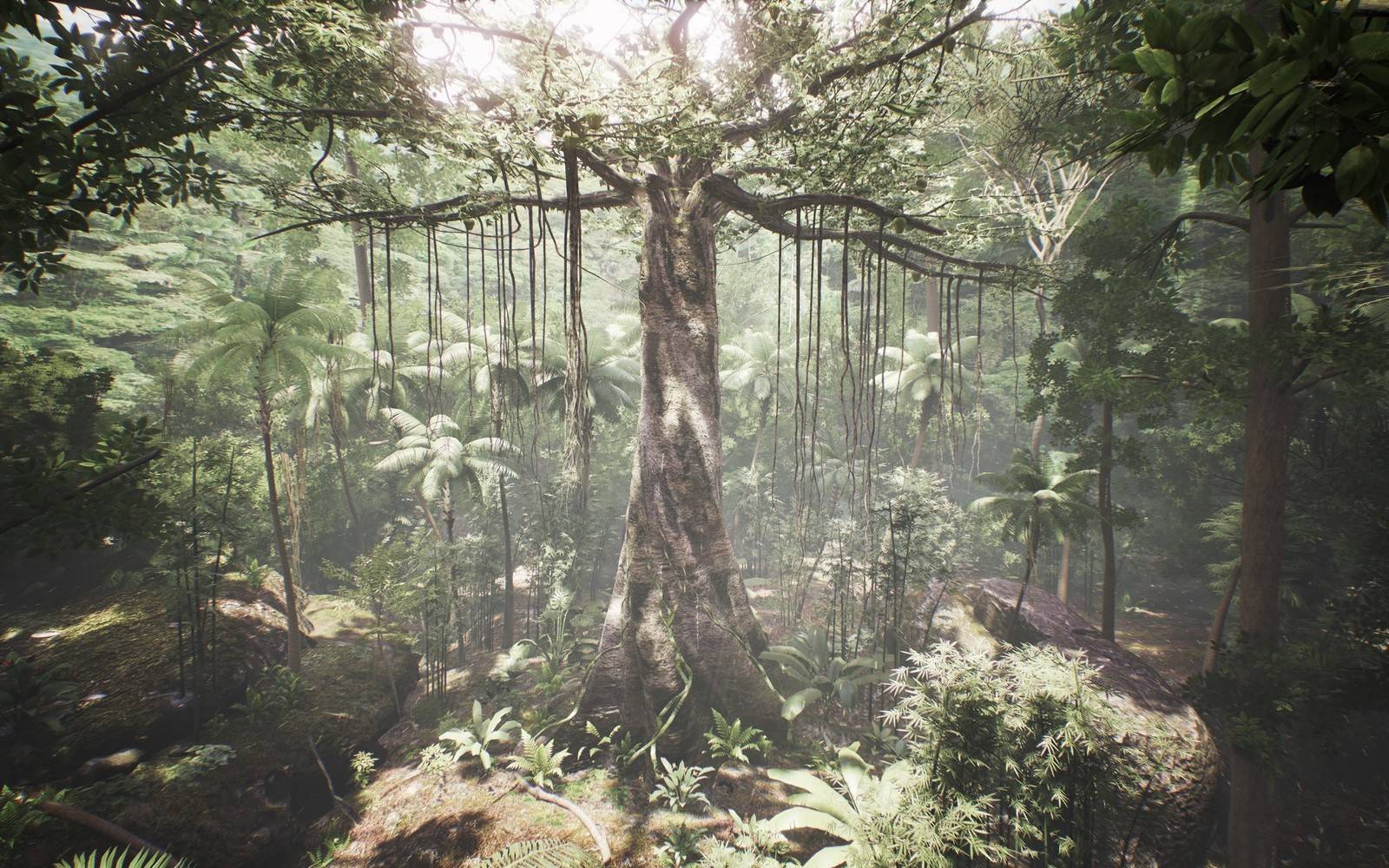 [NEW MEDIA ART] Michael Spranger & Stéphane Noël x Pauline Yau – Das Fremde (DE/CH/HK)
Questioning the ways in which we interact with machines in the age of AI, Das Fremde is a mind-blowing immersive installation featuring a 'tribe' of artificially intelligent robots that invent their own language and culture in real-time, with intricate scenography courtesy of Hong Kong artist Pauline Yau.
Learn more: dasfremde.world
[WORKSHOP] Mutan Monkey – DIY Mutan Drone-Light Synth (SP)
An analog synth controlled by light-sensitive photo cells, the DIY Mutan Drone-Light Synth is an electronic instrument that makes sound waves that can be modified by altering the amount of light it receives. Not only can festivalgoers make their own Drone-Light Synth under the guidance of the inventors, but they can take the finished product home, too.
[MARKETLAB] Looking Glass – HoloPlayer One & Little Pepper (HK/US)
With Looking Glass's cutting-edge holographic technology HoloPlayer One, users can interact with 3D holograms in a variety of fun, creative and surprising ways. At Sónar+D, the company will also be unveiling two new holographic projects that push the interactive concept to the next level.
Learn more: lookingglassfactory.com
About Sónar festival
Since its launch in Barcelona in 1994, the Sónar festival has established itself at the cutting edge of the global electronic music landscape and gained respect among fans and critics worldwide for its eclectic lineups, high-quality production and unwavering support for electronic artists both new and established. Beyond the music, Sónar plays a vital role in promoting creative technology via the Sónar+D programme, providing a unique platform for exchanging ideas and exploring the spaces where creativity and technology meet in a fun and inspirational environment.