👉 Paper tickets delivery
👉 No cancellation
👉 Negative nuclear acid test results within 48 hours is required for admission
---
Selecting contemporary classics and playing a beautiful new chapter in the era
When it comes to the Symphony Orchestra's annual "highlight" New Year's concert, joyous music is always a must. In terms of repertoire selection, this concert is unique. In addition to the music works of the Strauss family that have a high appearance rate, it has also taken a different approach, introducing Shostakovich, Offenbach, Brahms, Paul Mo Lie and other classic works of many famous composers.
In addition, songs with Chinese characteristics were specially selected, and the concert opened with the "Spring Festival Overture", which is full of Chinese New Year flavor. There is also "Cloud Palace Xunyin", which pioneered the arrangement in China back then...
The variety of repertoire is also dazzling, melodious and joyful waltzes, lively and joyful polkas, impassioned marches, romantic and lyrical Mediterranean light music, and ups and downs of famous music. The audience is deeply immersed in the rich western ethnic customs and oriental exotic colors brought by the musical notes.
Traditional folk music meets symphony, good blessings do not distinguish between things.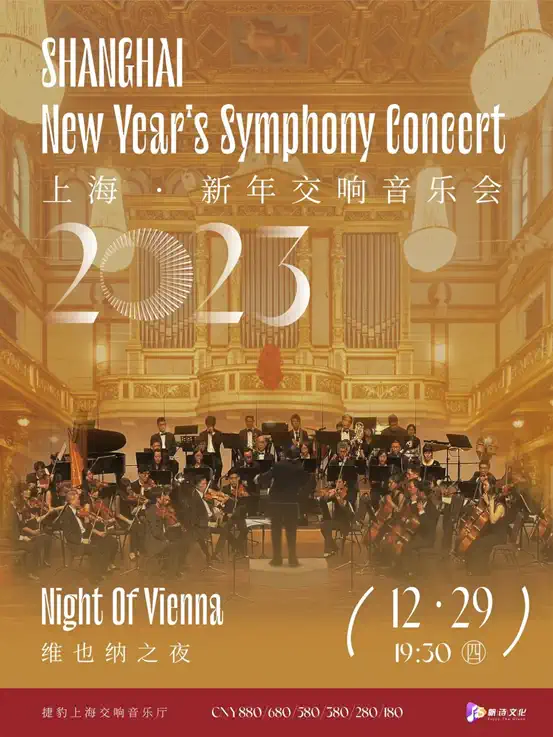 Music knows no borders. The Shanghai Zhiyin Symphony Orchestra continues to play its strengths in the fusion of Chinese and Western music, adding elements of national musical instruments to traditional Viennese classical music, thus giving a new interpretation of the New Year's Concert.
In addition, the blessing of the electro-acoustic band made this concert full of trendy energy on the basis of classical music.
This kind of mixed arrangement can fully present works of different styles by different composers, and it will definitely bring you a new experience. Such a meaningful and thoughtful repertoire arrangement and orchestration, a fusion of Chinese and Western elements, is brilliant, which shows the sincerity and novelty of this New Year's concert.
A number of big names join forces to reinterpret the classics
Make this year's New Year's Concert more distinctive
Conducted by Zhang Rui + Arranged by Tang Ying
Together to help the Shanghai Zhiyin Symphony Orchestra to perform classics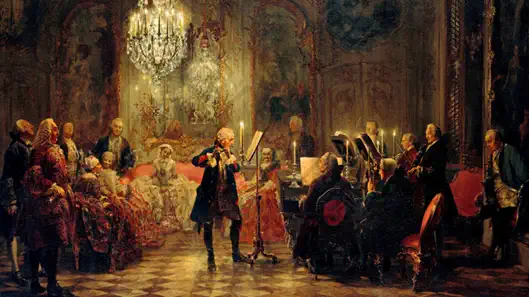 Zhang Rui (conductor)
Former conductor of the Song and Dance Ensemble of the General Political Department of the Chinese People's Liberation Army
Former Principal Conductor of the Virginia Symphony Orchestra
Professor of Composition and Conducting Department of Shanghai Conservatory of Music
In 1978, Mr. Zhang Rui became the first student of Professor Ma Geshun, the leading choral conductor in my country after the Cultural Revolution.
In 1983, he became the conductor of the Song and Dance Troupe of the General Political Department of the Chinese People's Liberation Army. During this period, he participated in the full rehearsal and performance of the large-scale song and dance epic [Song of the Chinese Revolution] (sequel to the song and dance epic "Dongfanghong") sponsored by the Central Propaganda Department and the Ministry of Culture of China at that time
He assisted CCTV in organizing the 1985 Spring Festival Gala and became one of the most active young conductors at that time
Zhang Rui went to the United States to study in 1987. He studied at [Westminster Choral College] and [Indiana University School of Music]. Williams Poukwell Studying Opera Conducting
Received a master's degree in band conducting from Indiana University in 1990
Hired by Virginia Richmond Philharmonic Orchestra as Music Director and Permanent Conductor, and in the same year as Virginia Richmond Symphony Orchestra Resident Conductor
During his stay in the United States, he served as the music director and chief conductor of the University of Virginia Symphony Orchestra
Music Director and Principal Conductor, New York's Hampton Symphony Orchestra
Orchestra Conductor, Ross College, Long Island, etc.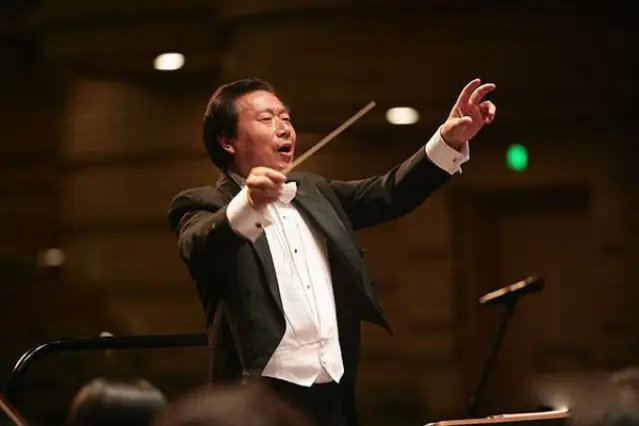 Tang Ying (arranger, orchestrator)
Famous saxophonist
The 10th Shanghai Wenguang Performing Arts Star
Member of Shanghai Musicians Association
Director of the Popular Music Professional Committee of the Shanghai Musicians Association
Over the years, he has composed and arranged nearly 1,000 pieces, and has arranged and arranged for performances by Ping An, Zhang Xing, Sun Qing, Li Quan, Luo Zhongxu, Shen Xiaocen and many other artists.
In 2012, "Tang Ying - Impression Shanghai Saxophone Solo Concert" was held in Shanghai Lanxin Theater
On August 27, 2014, a concert of the original works of "The Soul of Jiao Yulu" was held at Shanghai Lanxin Theater
2016 Tencent DNF IP Game Conference Live Symphony Arranger and Conductor
On March 14, 2017, "White Lovers - Tang Ying's Romantic Saxophone Concert" was held at Shanghai Oriental Art Center.
On June 22, 2018, "Love Is So Beautiful - Tang Ying's Romantic Saxophone Concert" was held in Shanghai Concert Hall
Representative works "Beautiful Mind", "The Soul of Jiao Yulu", "Reminiscence of Heroes", "Motherland - My Home", "Impression of Shanghai", "The Heart of Unyielding", etc.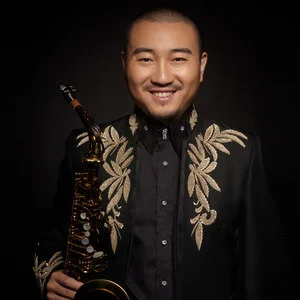 Repertoire
First half
01 "Spring Festival Overture" Li Huanzhi
02 "Gypsy Baron Overture" Johann Strauss Jr.
03 "Sound of Spring Waltz" Johann Strauss Jr.
04 "Persian March" Johann Strauss Jr.
05 "Alla Figaro is beautiful! Figaro Paul Molière
06 "Waltz No. 2" Shostakovich
07 "Bat Overture" Johann Strauss Jr.
08 "Cancan" by Jacques Offenbach
Second half
09 "March of Russian Fantasy" Johann Strauss Jr.
10 "Hungarian Waltz" Brahms
11 "Yun Gong News" Xu Jingqing
12 "Thunderbolt Polka" Johann Strauss Jr.
13 "Passion Polka" by Johann Strauss
14 "Steel Torrent March" Li Xuhao
15 "Blue Danube Waltz" by Johann Strauss Jr.
16 The Radesky March by Johann Strauss