- Book At Least 24 Hours in Advance
- Await Tour Availability Confirmation Within 24 Hours
- English Language
- Fixed Date Ticket
- 3.5 Hours Duration
- Minimum 2 Travelers to Book
---
Join the Wheely Bike Tours family and discover Shanghai in a unique way!
Wheely will visit the backstreets, which are normally not seen by visitors. Not even the long-term foreign residents know these parts. We will view the most famous landmarks from a perspective not experienced before.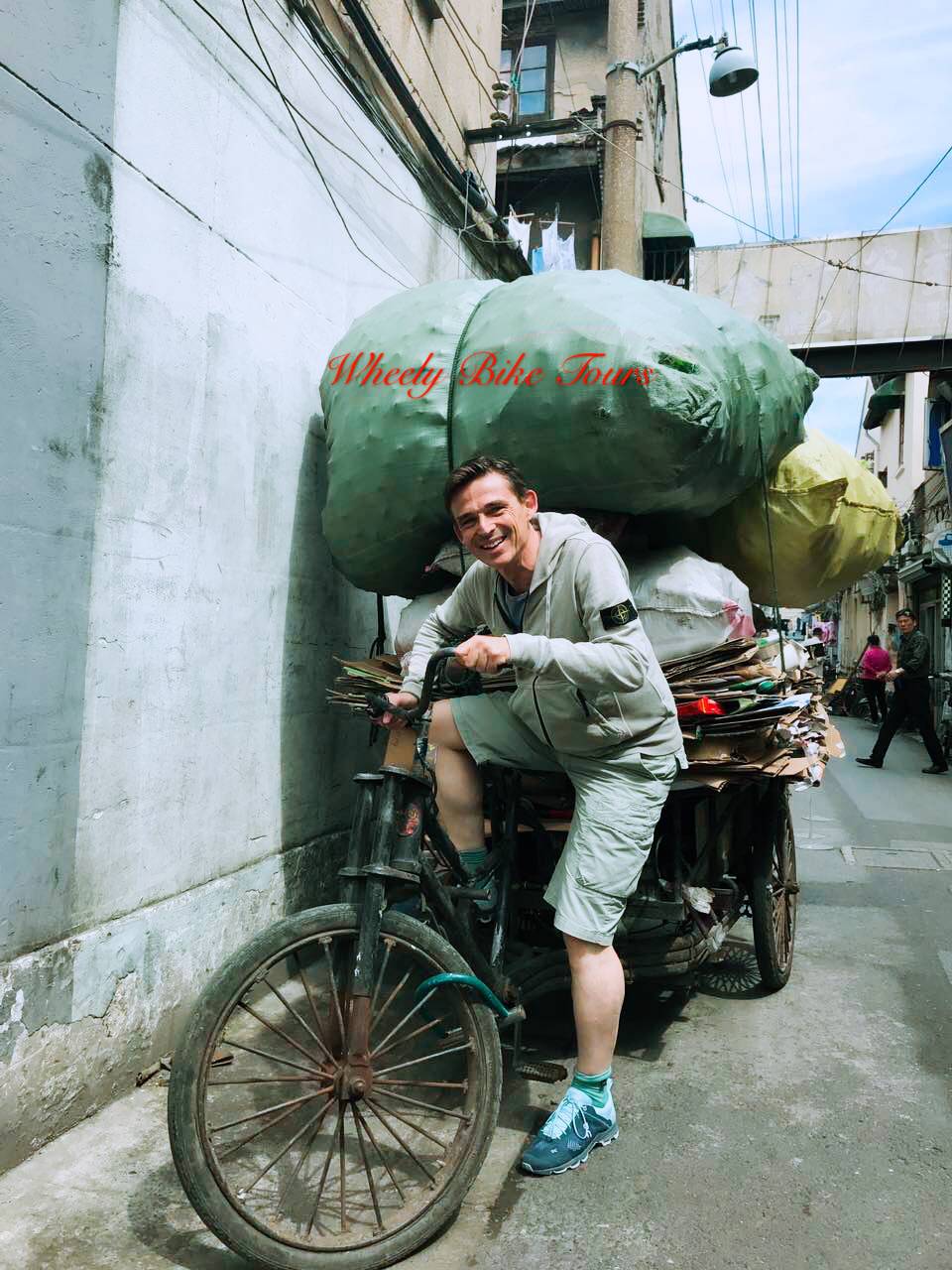 Includes:
– City Bike
– Wheely City Guide
– Water
– Snacks
– Helmet or Rainwear if needed
This tour is a unique combination of sightseeing, exercise, and exploring. It covers the former French Concession, Shikumen neighbourhoods, local markets and bazaars, and Shanghai's Old Town and its back alleys. Afterwards, we'll stop at the Bund to take in Shanghai's impressive skyline of Shanghai.
ABOUT WHEELY BIKE TOURS
Wheely Bike Tours has over 9 years of experience in guided bike tours with great knowledge of the city and culture of Shanghai.

Our team of trained guides will give you a unique view of Shanghai – from a bike. They know all there is to know about the city, including the interesting history and the way people spend their daily lives in this vast metropolis. Wheely Bike Tours offers a range of tours from early in the morning to late in the evening and everything in between, each tour with its own uniqueness. We are more than flexible in arranging a custom-made tour as well.

Wheely Bike Tours offers tours that show the real Shanghai including its history, current events, development, and facts you have never heard of before, all combined in a very green initiative. Would you like to know more about our tours? Click here to see what we have to offer!

Tours are available in English, Italian, French, and Spanish.