👉 Book in Advance
👉 Confirmation within 24 Hours
👉 Receive E-ticket via Email
👉 Show Your E-ticket @ Venue
👉 No Cancellation
---
WEEKDAYS SEMI-BUFFET LUNCH
Pamper yourself and spend a mid-day break with a sumptuous buffet featuring international and Southeast Asian choices. You may discover an expansive array of dishes including the iced seafood bar, cold cuts, western and Chinese salads, dim sums, rotational hot dishes, fruit selection and many sweet delights. Choose your main course from our new highlights in the season which you can find the ever-popular dishes including BBQ Sambal Stingray, Grilled Lamb Rack, Roasted Barbeque Spring Chicken, Wok-Fried Seafood Pad Thai and Geylang Kung Pao Frog Leg Congee to satisfy your taste.
Semi Buffet Main Course Q3
BBQ Sambal Stingray, Served Pandan Coconut Rice
Grilled Lamb Rack, Truffle Potato Mousseline
Roasted Barbeque Spring Chicken, Petite Mesclun Salad
Wok-Fried Seafood Pad Thai
Geylang Kung Pao Frog Leg Congee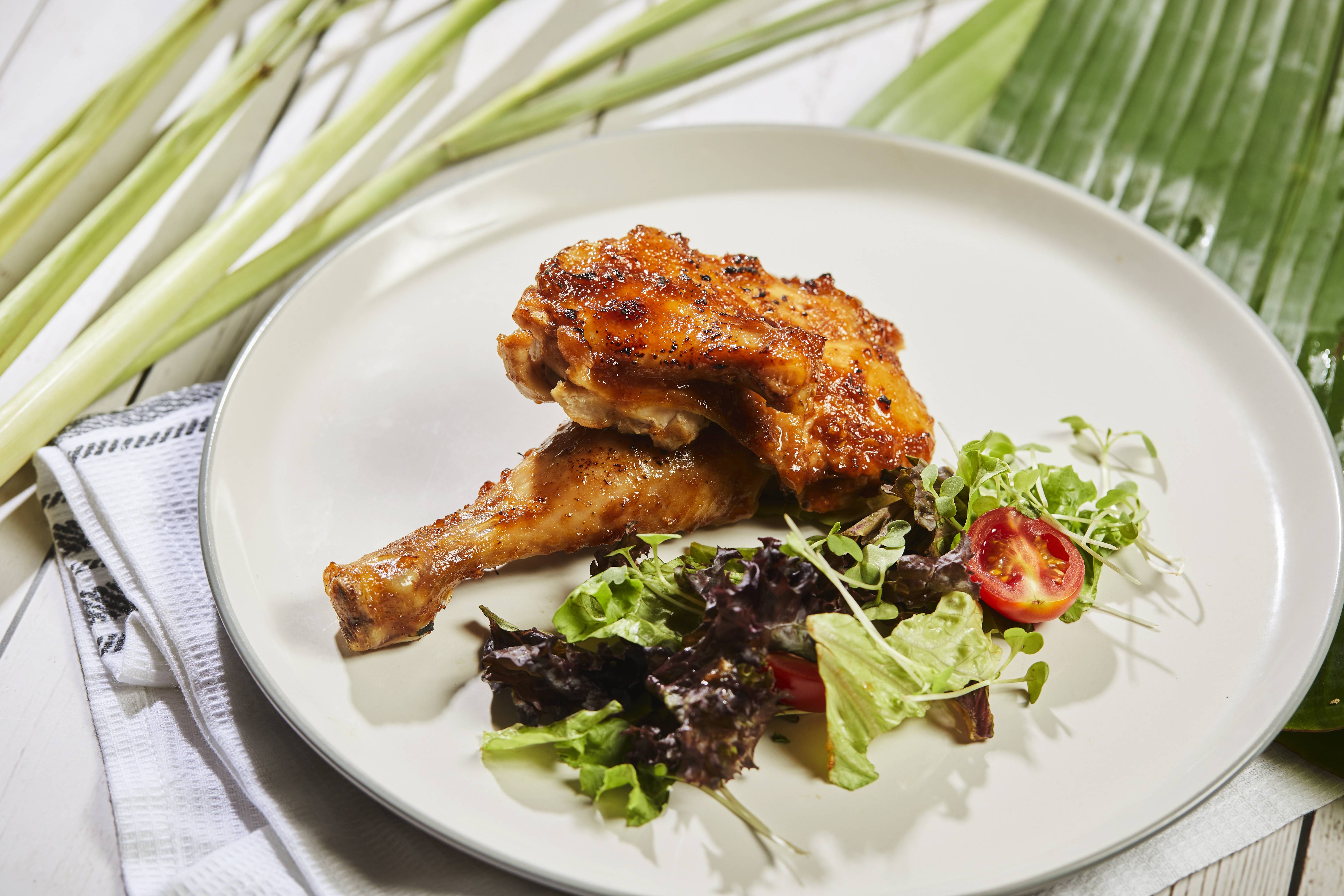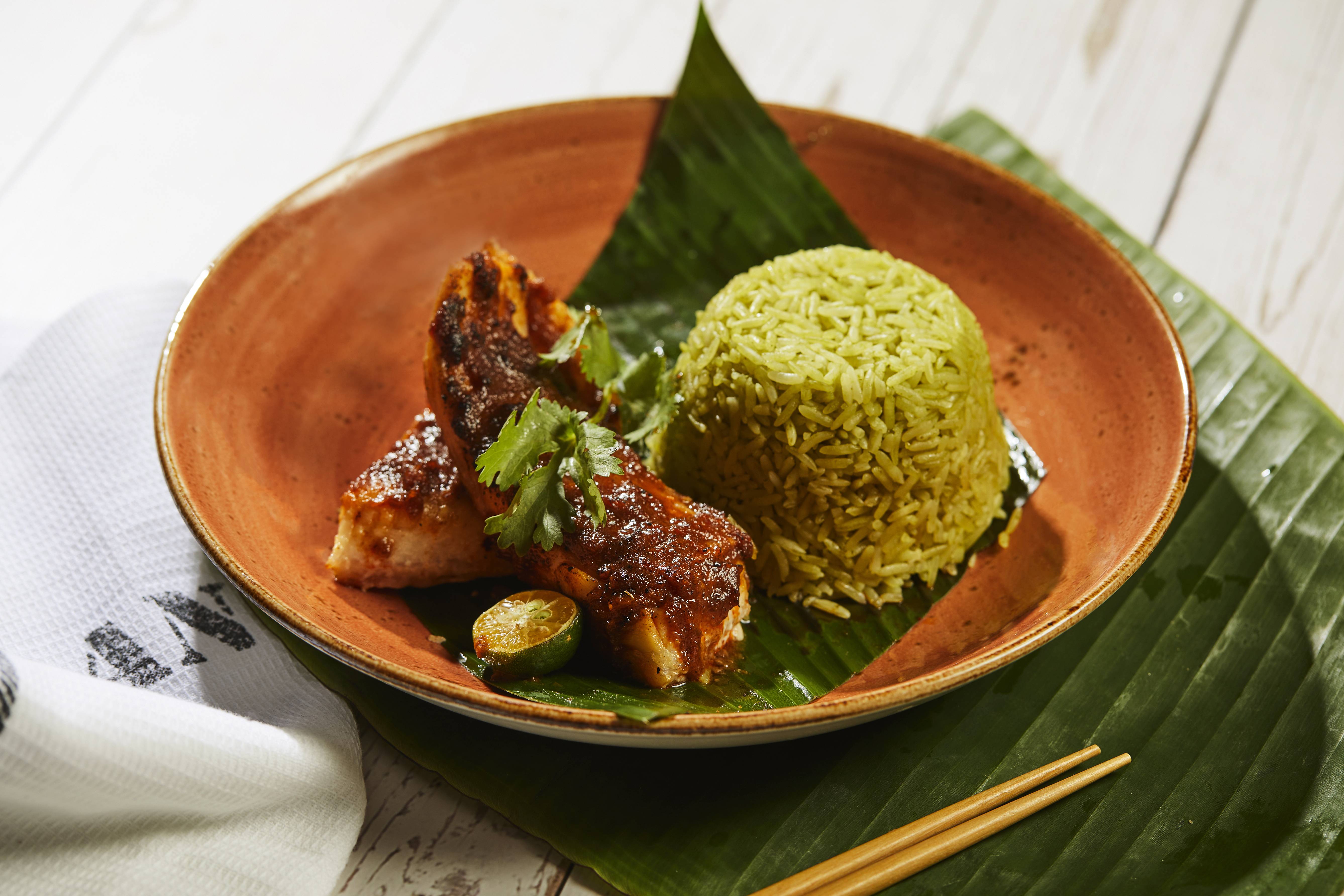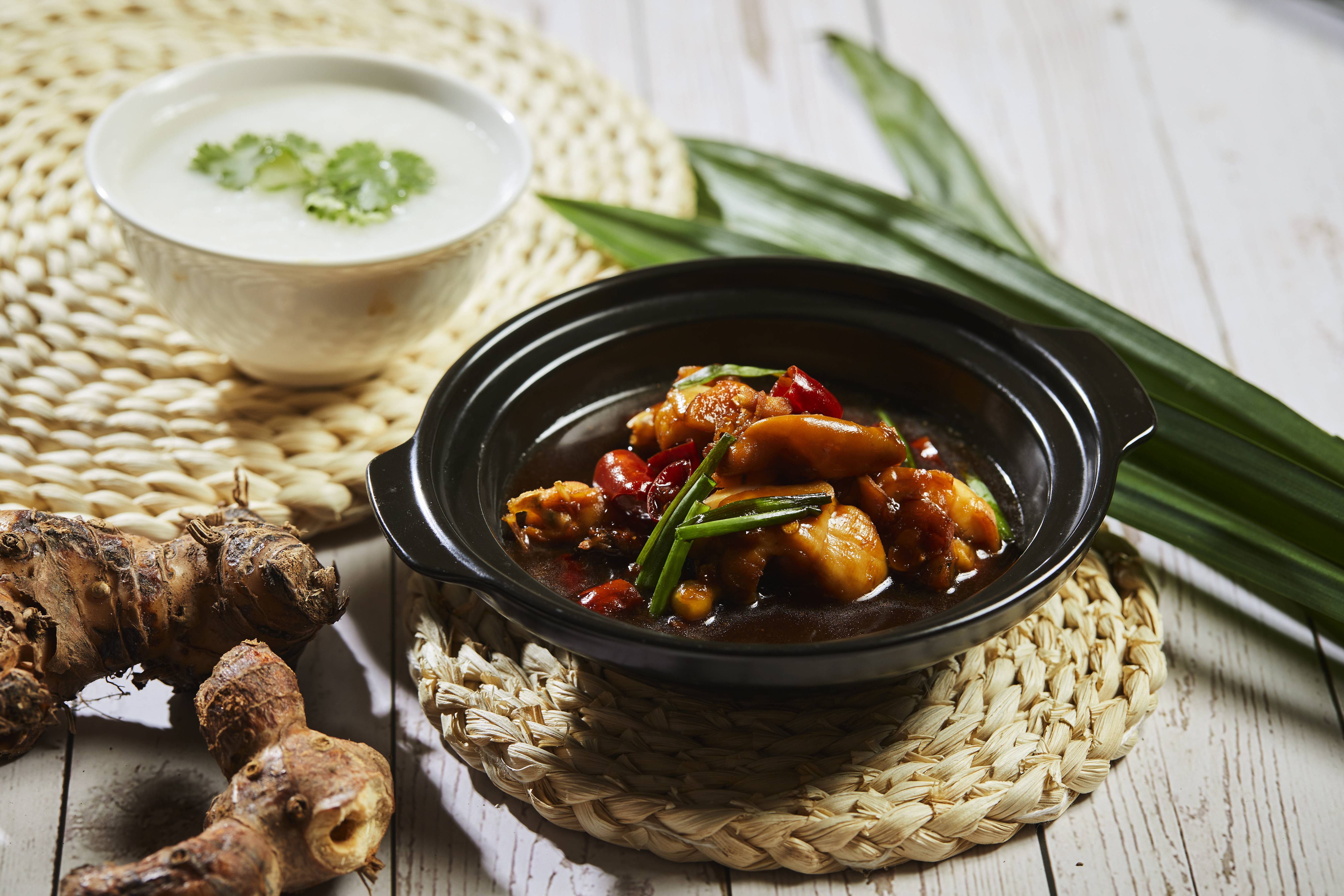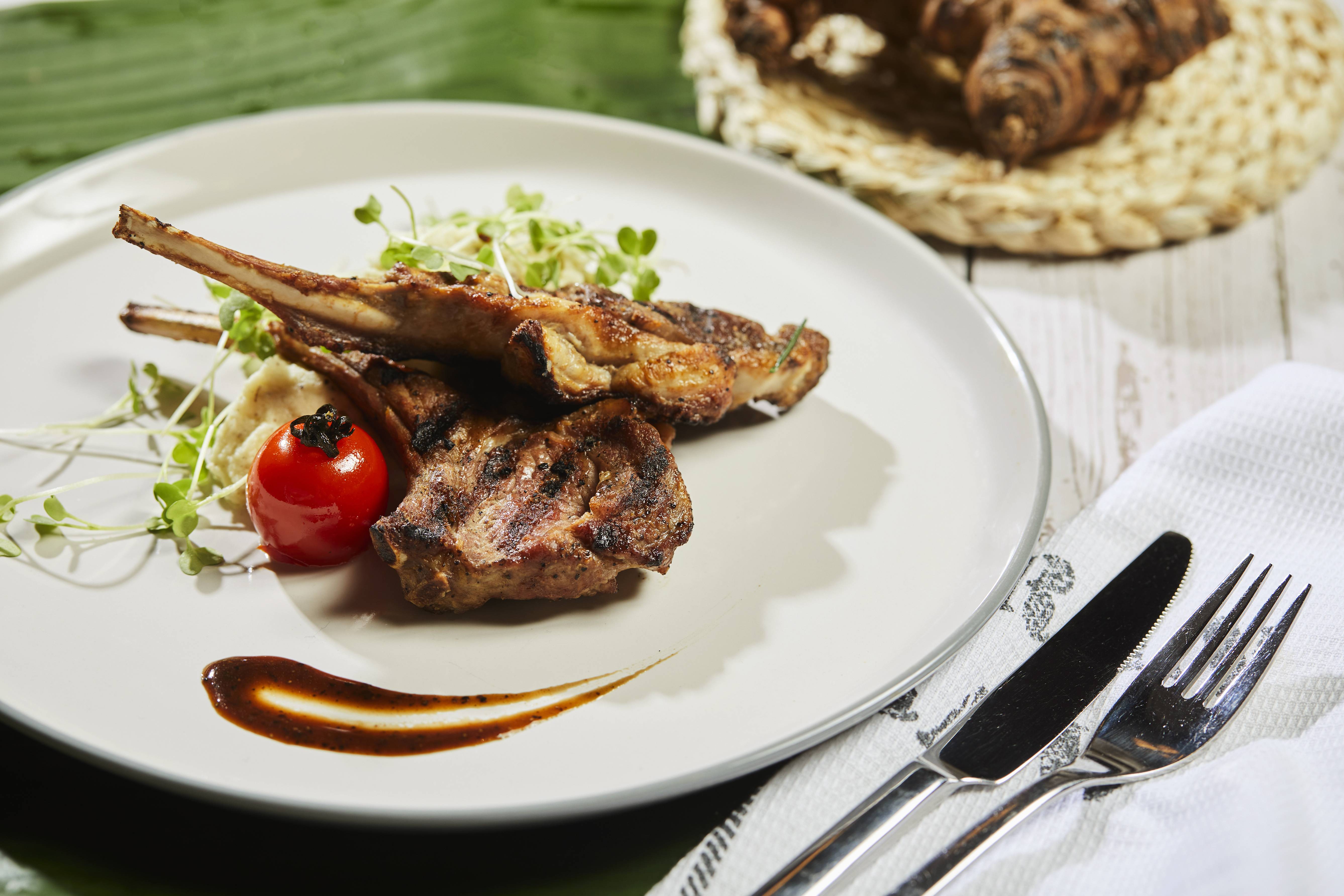 Portman New Semi Buffet Lunch 2021 Q3
Salad
Rotation 1
Pomelo Salad with Roast Duck
(Cucumber, Mint, Coriander, Lemon grass, Spring onion, Shallot)
Thai Seafood Glass Noodle Salad
Smoked Chicken Pasta Salad
Tomato and Baby Mozzarella Salad
Bacon and Potato Salad
Black Fungus Salad©
Jelly Fish with Scallion Oil©
Rattan Pepper Beef ©
Dry Tofu Skin Roll ©
Pork Jelly ©
Rotation 2
Trio Tomato Basil Salad
Mediterranean Farfalle Pasta Salad
Avocado Prawn Quinoa Salad
Beetroot, Feta Cheese Salad
Roasted Butternut, Walnut, Pear Salad
Seasoned Seaweed Salad ©
Smoked Duck with Broad Bean ©
Japanese Sushi Roll ©
Fresh Walnut with Chives Flower©
Sweetened Lotus Root with Sweet Osmanthus©
Rotation 3
Baby Spinach, Bacon, Onion Salad
Broccolini, Golden Raisin, Almond Flakes
Roasted Button Mushroom, Leek Salad
Ham and Cheddar Fusilli Pasta Salad
Roasted Eggplant with Lentil Salad
Spicy Marinated Goose Lip ©
Shrimp Salad with Green Pea and Gingko ©
Chinese Yam with Blueberry ©
Walnut Roll with Red Date ©
Vegetarian Abalone with Wasabi Dressing ©
Salad Bar
Romaine, Lollo Rosso, Iceberg, Radicchio
Garnishes
Sliced Cucumber, Bell Pepper, Cherry Tomatoes, Onion, Tuna Chunk
Olives, Sweet Corn, Red Kidney Bean, Parmesan, Chicken Pea
Dressings
Caesar, Thousand Island, Sesame Dressing, French dressing, Japanese Vinaigrette, Balsamic, Olive Oil
The Ice Bar
Steamed Prawn, Clams, Jade Whelk, Green Mussel
Condiments
Lemon Wedges, Sweet Chili Sauce, Soy Sauce, Chinese Vinegar
Soup Base
Bak Kut Teh Soup
Chicken Broth Soup
Tom Yum Soup
Hotpot Side Dishes
Lunch Meat, Shrimp Balls, Crab Stick, White Fish, Chicken Hearts, Beef Brisket, Chicken, Pork Stomach
Enoki Mushroom, Chinese Cabbage, Oyster Mushroom, Chinese Spinach, Black Fungus, Potato, Wawa Vegetables, Seaweed, Shitake Mushroom, Corn
Dry Bean Curd, Bean Curd Puff, Glass Noodle, Yellow Noodle
Condiment Sauce
Spring Onion
Coriander
Minced Garlic
Fresh Chili
Sesame Oil
Black Vinegar
Soya Sauce
Peanut Sauce
Sesame Paste
Lao Gan Ma Sauce
Oyster Sauce
Thai Sweet Chili Sauce
Grated Peanut
Chili Oil
Hoisin Sauce
Bread Station
Rye Bread, Country Bread, Mix Seeds Bread, Baguette
Kaiser Roll, Soft Roll, Multi Grain Rolls
Butter and Margarine
Chinese Dim Sums
Pork Dumpling
Shao Mai
Mushroom and Vegetable Bun
BBQ Pork Bun
Live Station
Rotation 1
Seafood Laksa Noodle
Prawn, Fish Cake, Beansprout, Egg, Guiling Rice Noodle
Rotation 2
Soto Ayam Noodle
Chicken Breast, Carrot, Potato, Celery, Yellow Noodle, Fried Shallot
Rotation 3
Prawn and Pork Rib Noodle Soup
Prawn, Pork Rib, Beansprout, Kang Kong, Fried Shallot
Rotation 4
Vietnamese Pho Soup
Sliced Beef, Rice Noodle, Coriander, Mint
Rotation 1
Teochew Braised Duck with Yam Rice
Sambal Long Bean
Braised EE Fu Noodle with Seafood
Sichuan Chili Fish
Wok-Fried Broccoli with Garlic
Stir-fried Carrot Cake with Baby Shrimp
Rotation 2
Hainanese Chicken Rice
Braised Beef Brisket with Radish
Sautéed Mushrooms with Green Vegetables
Wok-Fried Shanghai Noodles with Seafood
Stir-Fried Cauliflower with Chili
Wok-Fried Oyster Egg with Chive
Rotation 3
Teochew Braised Duck with Yam Rice
Broccoli with mushroom Sauce
Wok-Fried Rice Vermicelli with Seafood
Braised Wawa Cabbage with Superior Broth
Wok-Fried Salted Egg Pork Rib
Dessert
10 Selection Daily
Subject to Change
Opera Cake
Tiramisu
Chocolate Brownie
Lemon Tart
Strawberry Shortcake
Oreo Cheese Cake
Pandan Panna Cotta
Shanghai Sesame Cake
Green Bean Cake
Mango Sago Coconut Milk
Black Forest Cake
Mango Mousse Cake
Sacher Cake
Earl Grey Oat Cake
Ice Cream Station with Condiment
Vanilla, Strawberry, Chocolate
Chocolate Fountain with Condiment
Hot Dessert
Chocolate Bread Pudding
Apple Crumble
Portman's Restaurant
The renewed Portman's features everyone's favourite dishes with a creative twist from day to night, a concept that reflects comfort food through a combination of cuisine, decor and service. Discerning palates will enjoy a curated selection of culinary offerings for breakfast, lunch and dinner, with new signature dishes highlighting international and Southeast Asian inspirations, all prepared by a first-class culinary team.